Man O' War
Originally Published: June 2013
Words: Paul Looe
Pictures: Harry Hamm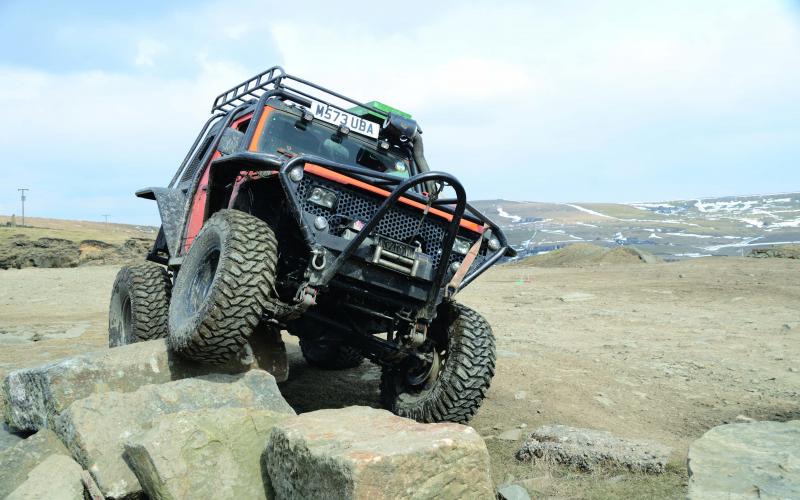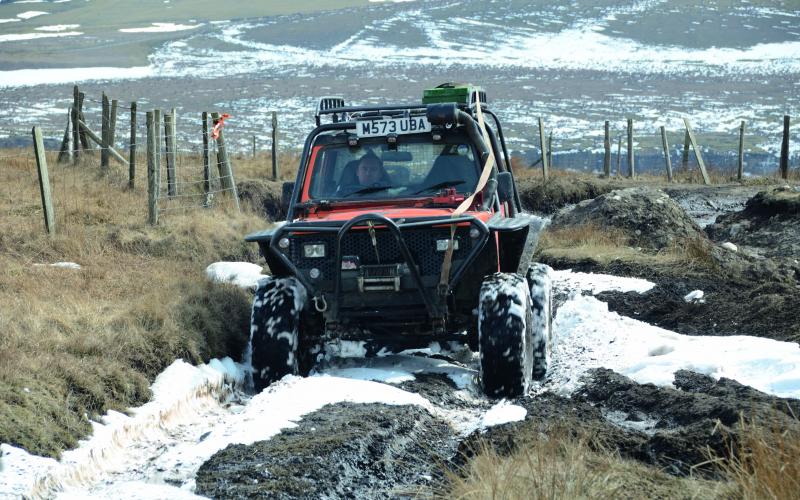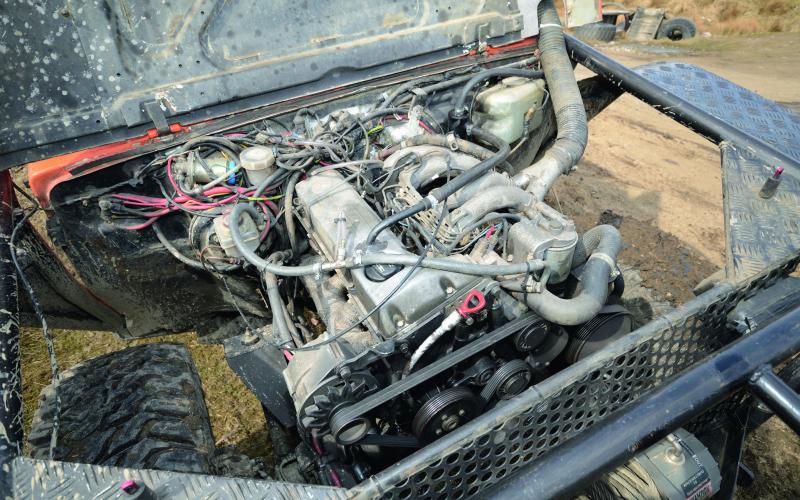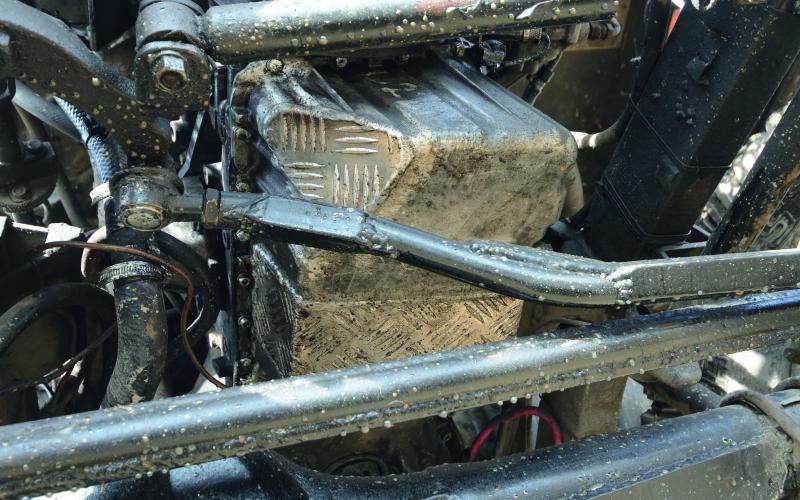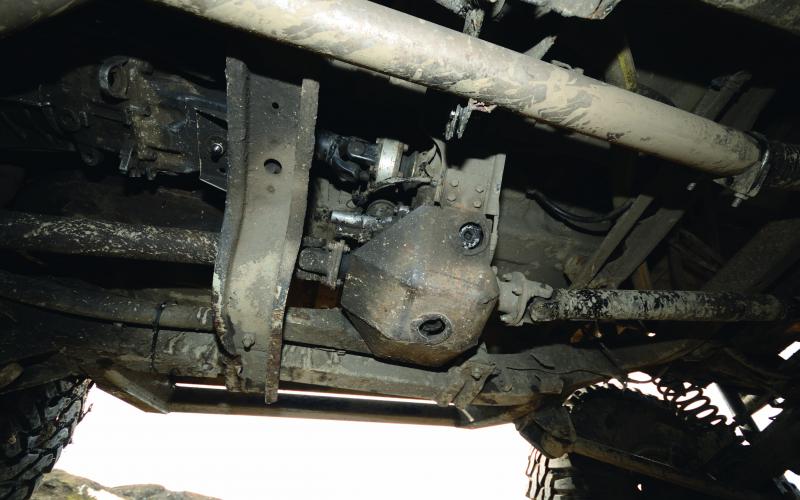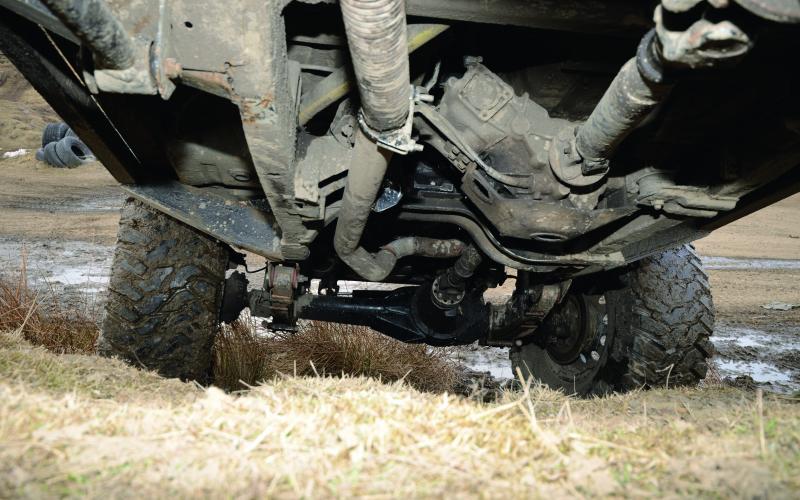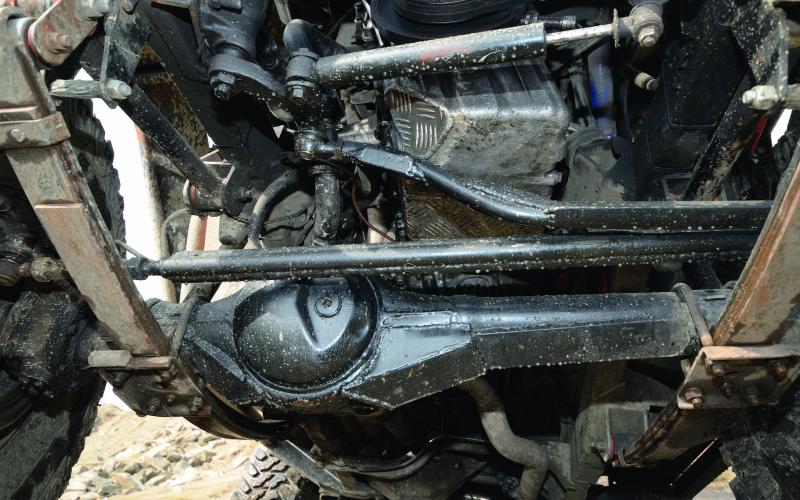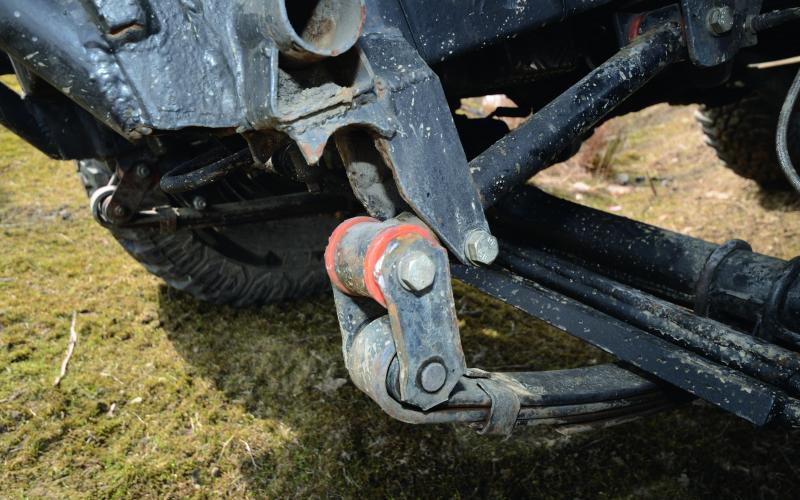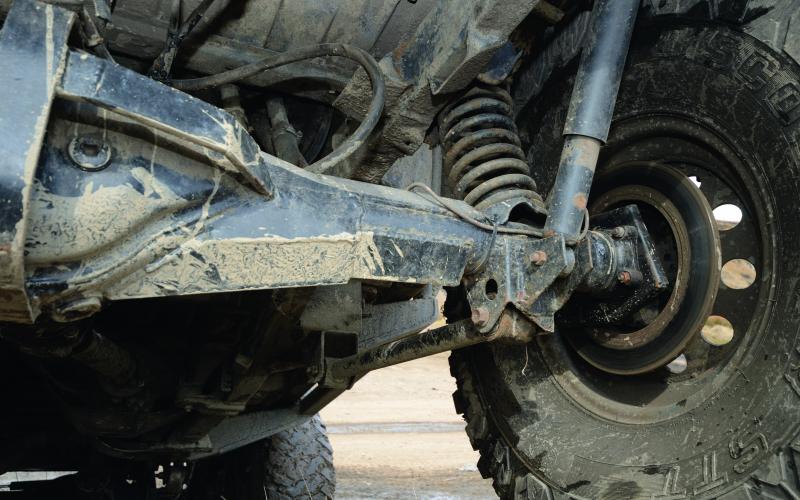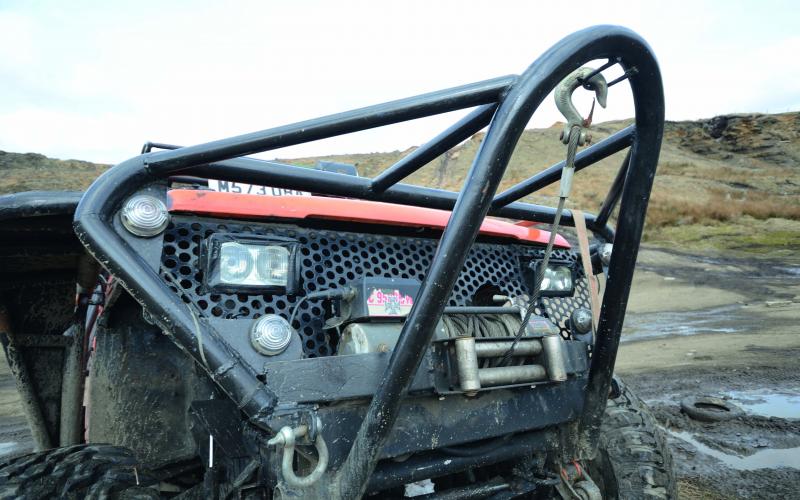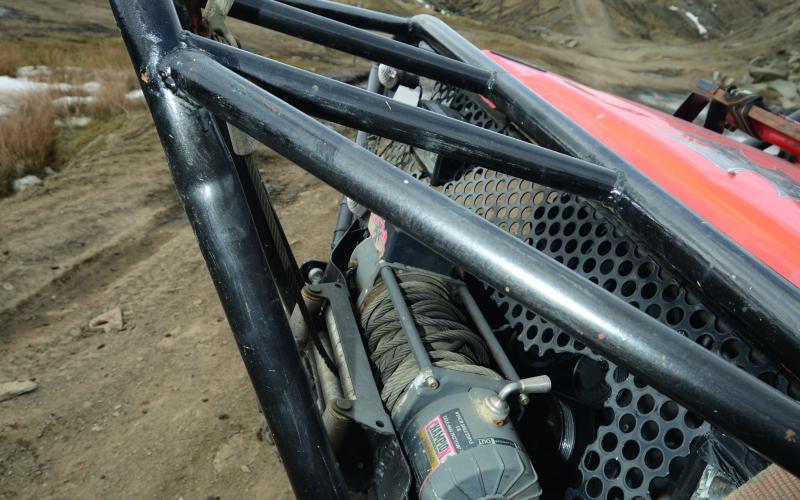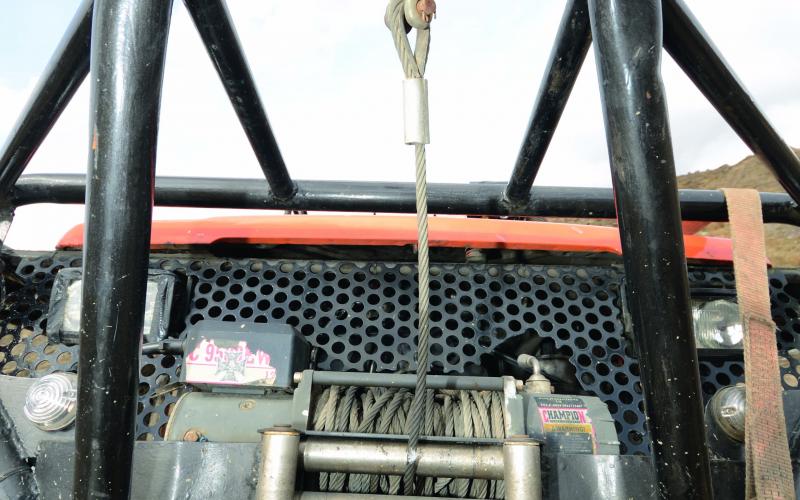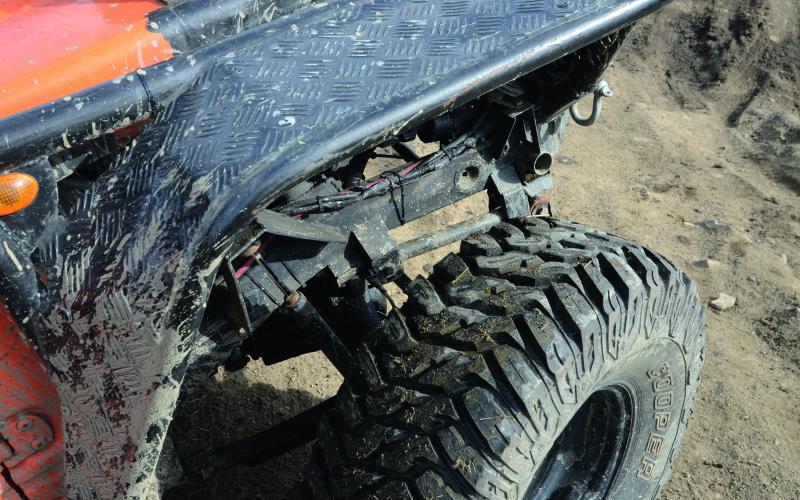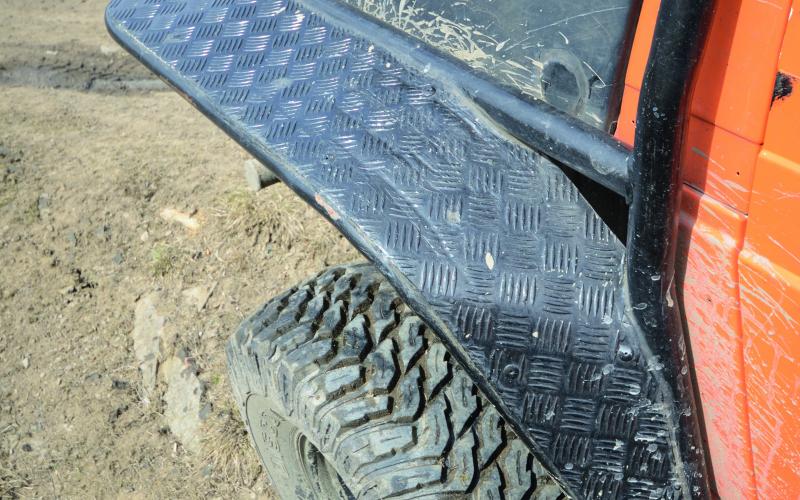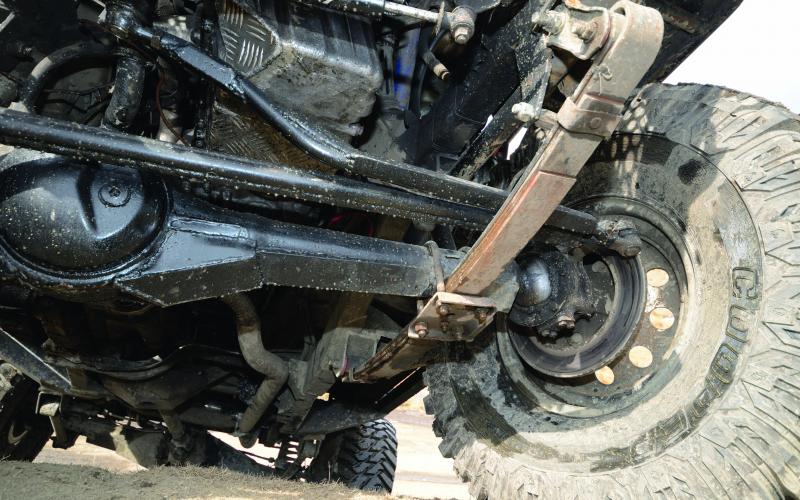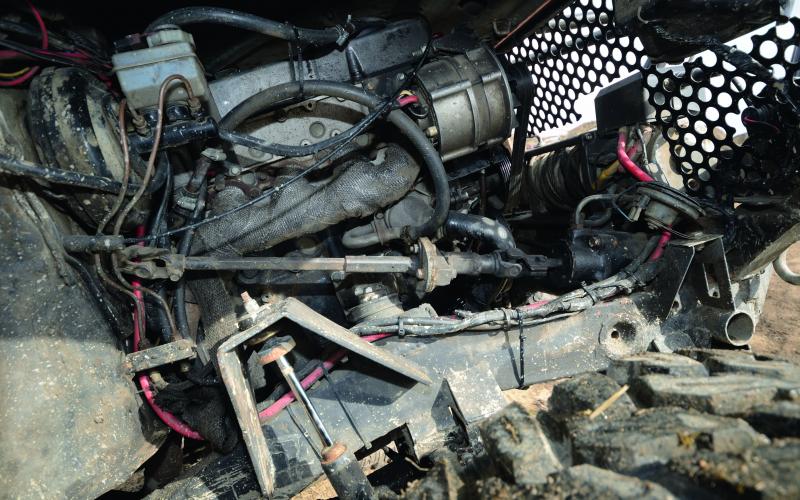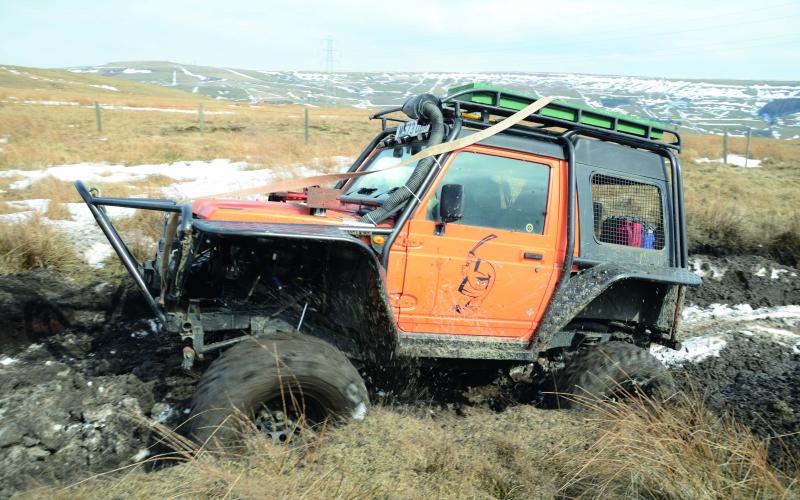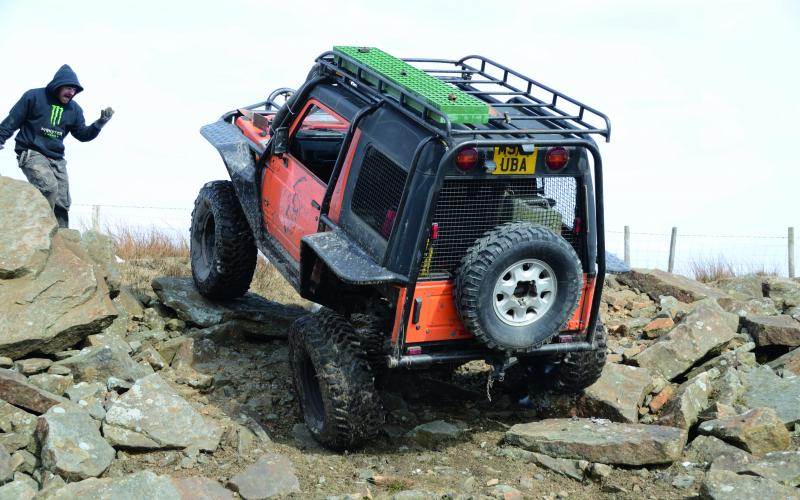 <
>
Mike Taggart's first off-road experiences were aboard the biggest, gnarliest all-terrain vehicles of all. Then he finally got a 4x4 of his own – and it was a dinky little soft-top Suzuki Samurai. No surprise that eight years later, while it might still be a Suzuki Samurai, it's no longer quite as little. And it's definitely not dinky…
Mike Taggart's story starts about 20 years ago. That was when he started going off on camping weekends with a group of friends with military vehicles.
Off-road action wasn't always on the programme. But it was there for when they weren't too busy with the barbecue and cold ones, and it accounts for many of the bits Mike remembers best from back in the day. 'We've been off-roading in a 432 personnel carrier and even crushed the odd car with it,' he recalls. 'We went out in a 6x6 Stalwart too, as well as several Suzukis.'
Not that Suzukis are very military, of course. Not even when you get several of them in the same place at once. So when Mike finally bought one of his own, which was about eight years ago, it was time to start beefing it up. It was a standard white soft-top, actually, so it really was time to start beefing it up.
He could have done this by adding caterpillar tracks a la 432 or replacing the chassis with a hull so he could swim it with his Stalwart-driving mates. Well, he couldn't really, actually, because it would have been technically almost impossible and in every other way very silly indeed. So instead he plumbed in a snorkel, threw on a set of 31" Diamond Backs and set off to Tom's Farm (ah, those happy days before the Hate Squad turned up).
'This turned out to be a great weekend,' he says. 'And why wouldn't it – beer, mates, burgers and mud!'
That set the scene. It's been playdays in the main ever since for Mike and his crowd. He's mates with Danny Roderick, the guy behind the Northern Counties Off Road Trials Club, and has it in his mind to do some laning in the future, but the cold Sunday afternoon when we caught up with him at Cowm Leisure was typical of what he gets up to. Chat, banter, laughs, looking for the gnarliest bits together and seeing who gets worst stuck when they get there.
You've already worked this out by looking at the picutres, but the Samurai's days as a shiny white hairdresser's ragtop are well in the past. In fact, its days as a lightly modded playday toy aren't looking too recent, either. And yet it's still more original than you might think.
Let's talk chassis talk, for starters. Mike admits that if he could start again, he'd like to build something from scratch, using his evident welding and fabricating skills to put it all on tube: 'my own chassis, cage, everything. If I had the money.' As it stands, though, the Suzuki is still on the frame that left the factory the thick end of two decades ago – and aside from
Mike's own spring and shock mounts, as well as a crossmember for the rear axle A-frame, it's 100% standard.
A rear axle A-frame? That'll mean it's on coil springs, then. And sure enough, beneath what's left of the Samurai rear body is a 1995 Vitara axle running a 5.13:1 diff and ARB Air-Locker. The same internals are replicated in the front axle, which is a Samurai unit, and both run standard halfshafts.
When you replace leaf springs with coils, you have to do something about the way they're located. On leafs, the axle is bolted in place and unable to float about, whereas with coils you need to attach it to the chassis – typically with a system of trailing arms (Mike has used two lateral links and an A-frame, replicting the set-up famously used on the original Range Rover).
That much is evident. But as Mike observed, it presents you with an opporunity. Want a longer-wheelbase vehicle? While you're coiling the rear axle, why not just weld on the brackets so it sits further back? That's what he did, to the tune of 3", and he gained half as much as well up front through lift springs which sit further forward on their shackles. Obviously it helps if you're not going to end up with a pesky set of wheelarches in the wrong place, but as you'll have seen Mike wasn't going to be troubled by anything as mundane as that.
We mentioned the front axle's location on its +4" leafs just now, and these run on a system of buggy links that drop out when required to add an extra 3" of droop. Mike's off-roading group includes Ashley Stimpson, whose Hi-Lux was featured in last month's issue, and if you read about it you might recall that he's got something similar going on at the back.
We spoke to a guy a few years ago who got the flaming of a lifetime on one of the American forums for talking about doing something similar to his SJ, but it worked – and watching Mike's truck crawling the rocks at Cowm, so does his. The links are restrained by guides which prevent them from dropping out too far, but put the flex in both axles together with the traction those diff-locks guarantee, and there's not a whole lot of places it won't go. Its Cooper Discoverer STT tyres are a general mud-terrain fitment rather than some sort of death-and-hell off-road pattern, but they're 35" tall and they do the job on tarmac as well as giving very little away off-road.
That's just as well, because wherever it goes this isn't the lightest of trucks. It might have lost most of its bodywork, but it's gained a whole lot of tube, thanks to a full exo cage made for Mike by local outfit HMS in 2" steel. The cage mounts to a set of rock sliders beneath the sills, whose attachment on outriggers makes them as good as part of the chassis, and is braced to an extended 2" tubular bumper at the back.
That's just for starters, though. Once Mike got the truck back, he set about using the new metal as the starting point for a set of extended wheelarches made from 1" tube and skinned out in 3mm ally tread plate. He's dovetailed these into the rock sliders really very neatly indeed – there's Suzukis out there with cages run down to jutting-out sills that look as if they're going to stop it dead the moment they see a tree coming the other way, but this one has a smooth design to it that looks like it'll slide around anything it meets.
What kind of engine do you want to shift all this around with? A naturally aspirated diesel, obviously. Actually, when it's a 2.3-litre diesel designed by Mercedes (clue: that's good) for the job of lugging heavily laden light trucks around slowly but surely, it's probably exactly what you want. The 308d panel van was a big old bus, and the engine is well known for going on and on forever. It's installed with its own gearbox, whose output shaft was shortened and welded to the back end of a Suzuki prop to connect to the transfer case (a 6.1:1 Rock Lobster from Rob Storr). As Mike puts it, 'the mods have progressively got more extreme and more expensive.' They do that, and buying in good stuff like the Rock Lobster and ARBs has all been part of what it's taken to get the Suzuki where it is today, but deep down it's Mike's willingness to experiment, to try out ideas and to get his hands dirty in the process, that's made it into such a unique vehicle. You might not even clock it for a Samurai at all when you first see it – and while at least some of it is more standard than it looks, there are well thought out and skilfully executed mods to be seen wherever you look.
'For the future,' says Mike, 'I plan to replace the Suzuki axles with ones from a Mk3 Hi-Lux, possibly with an LSD or a Detroit locker in the rear. It depends on money.
'If I could start again, I'd possibly use a long-wheelbase Suzuki – a V6 diesel, trayback it, Land Cruiser 70 axles and coils all round. But there are some decent trucks out there to be modified, and if I had the money I would build from scratch.'
Nothing there about plans for gun turrets or flame throwers, we're happy to say. Looks like Mike's days of off-roading with the military set haven't left too indelible a mark. Not that there's anything quite a like a Suzuki Samurai to cure a man who's been letting his macho side run riot, of course. No, not even when he turns it into one of the most macho Samurais you'll ever see.
SJ, ROCK LOBSTER TRANSFER CASE, CHAMPION 9500 WINCH, BITS4VITS DISC BRAKE CONVERSION
Share this article