A Block Off The Old Chip
Originally Published: February 2014
Words: Paul Looe
Pictures: Harry Hamm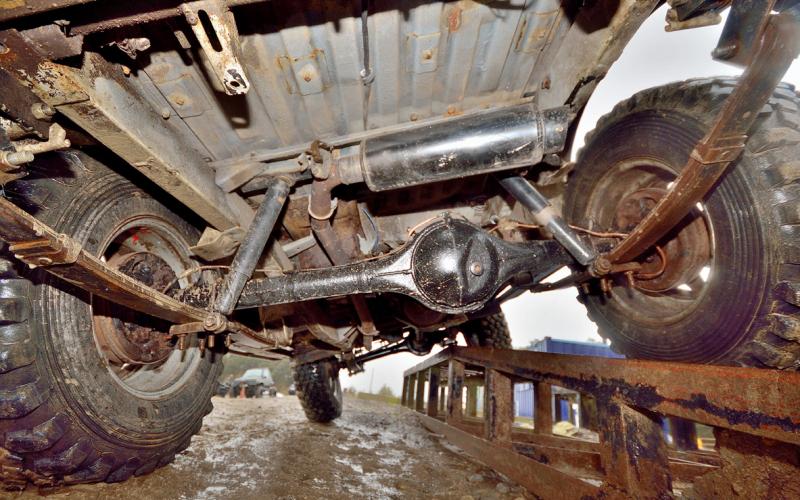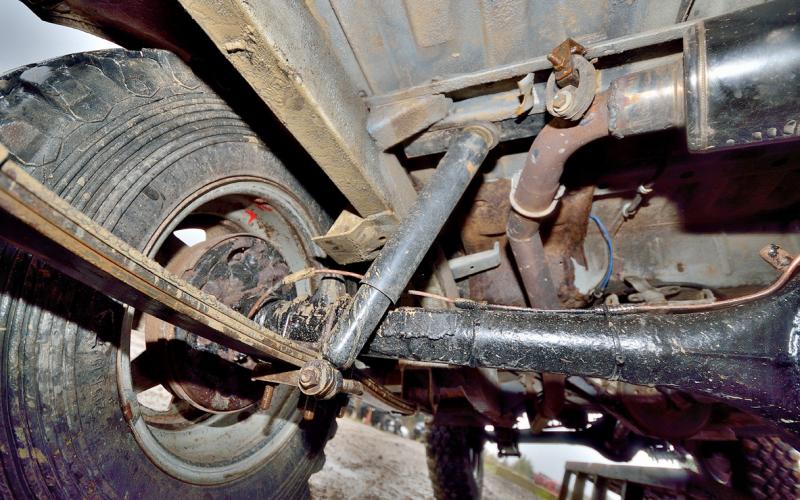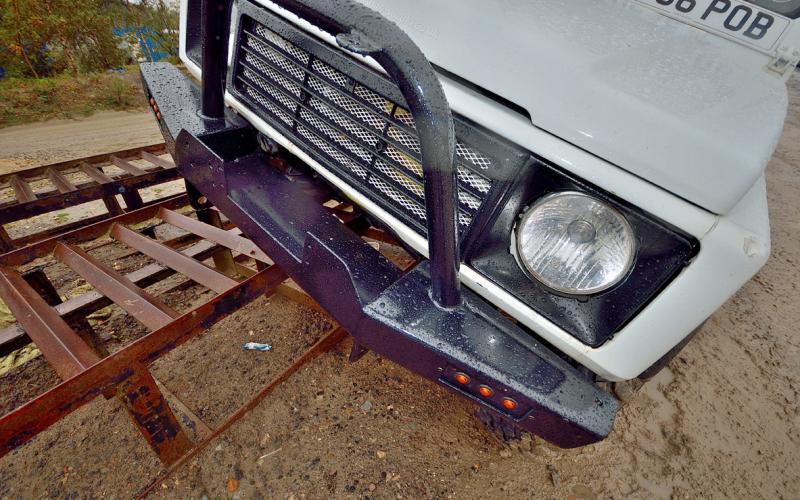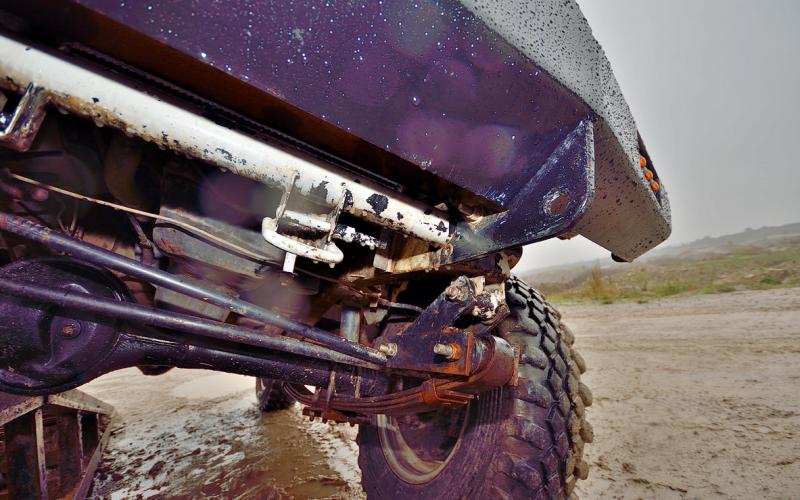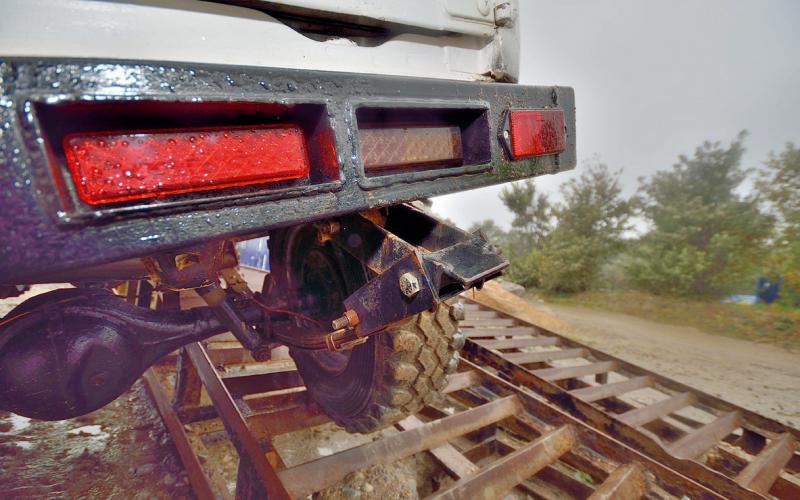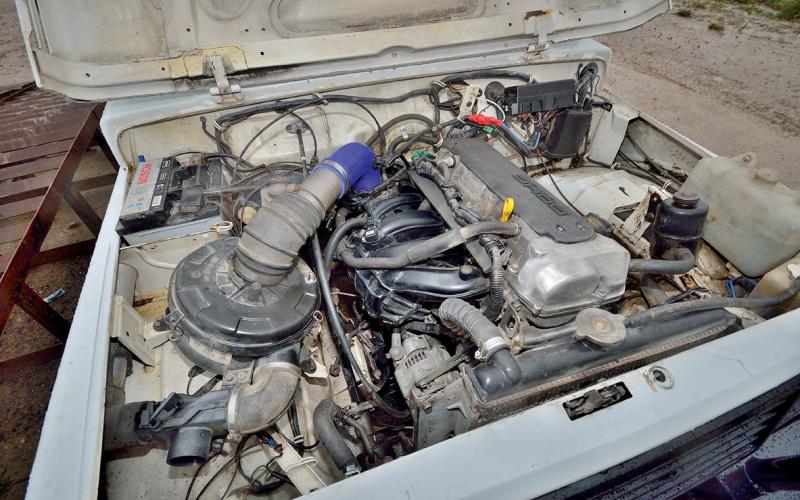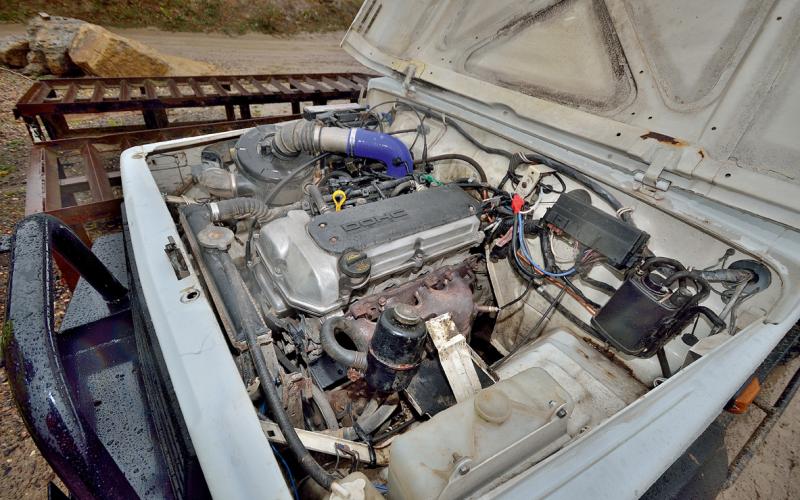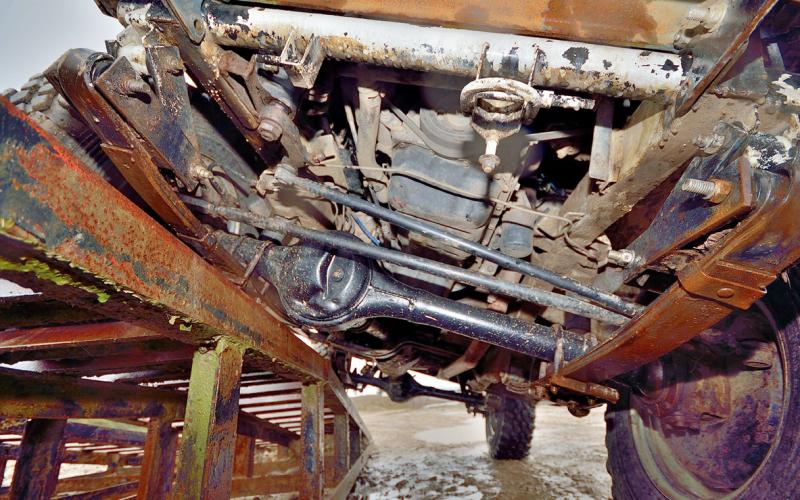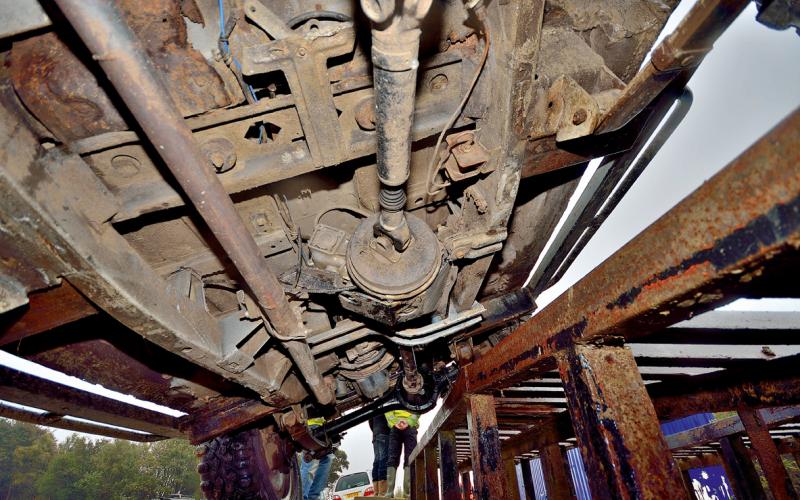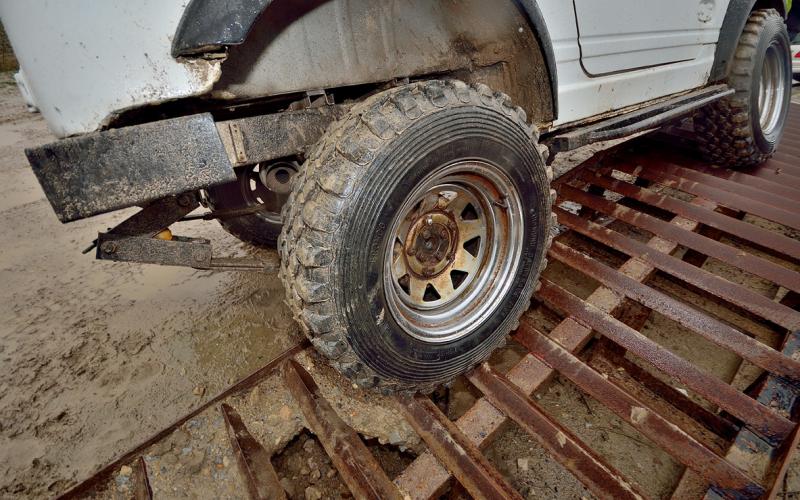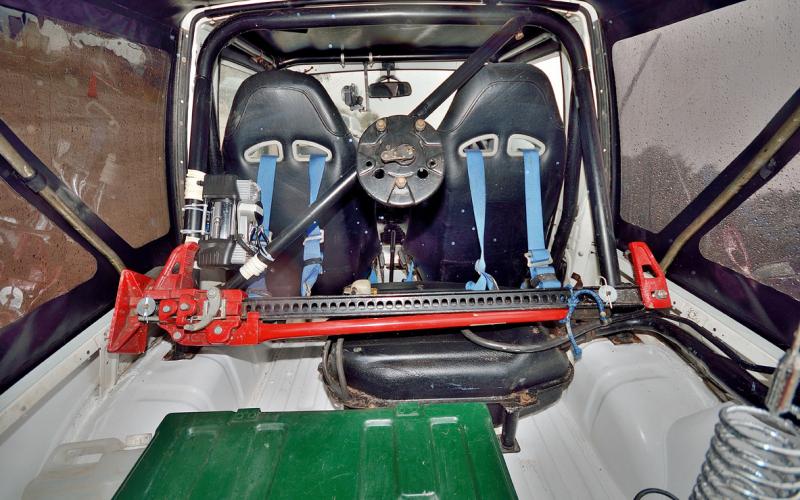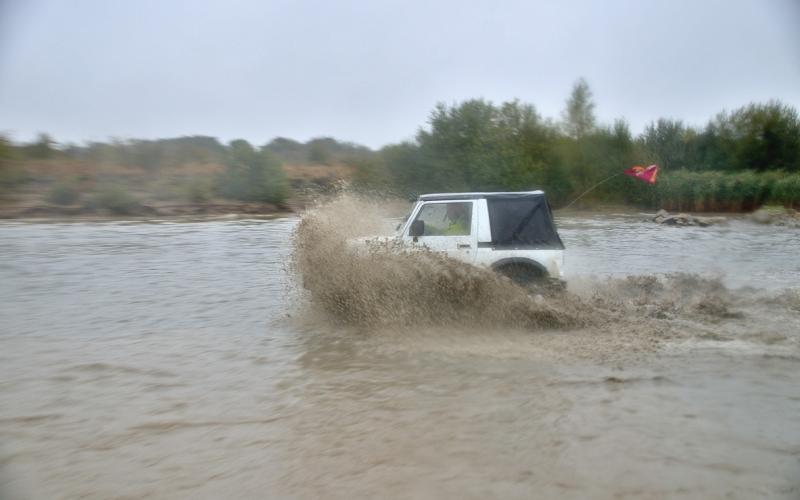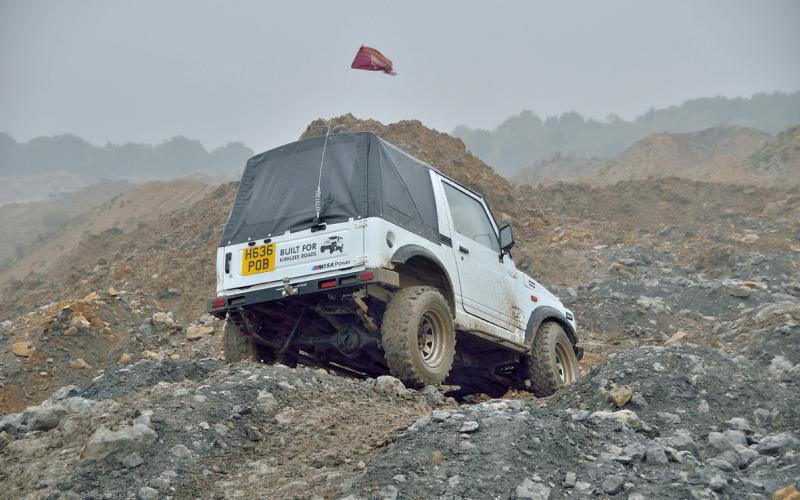 <
>
Chris Chadwick only got into off-roading after his son built up a Vitara and took him in it to a Tong playday. Having realised how much fun you can have without going fast, however, this professional engineer took to it with real enthusiasm with a pioneering conversion using the 1.5 MPi engine from the Ignis Sport. An engine which he got from… yes, his son.
An awful lot of the people who do off-roading for fun got into it through their fathers. When you've grown up watching dad having fun in the workshop, seen him coming home on Sunday nights with his truck covered in mud and then at last been given the chance to go with him and see for yourself what it is he gets up to, it's hard not to catch the bug. Especially when the great day finally comes when your old man points to the steering wheel and says it's your turn.
That, however, is not how it happened for Chris Chadwick. Pretty much the opposite, in fact. And it all began on the day his son arrived home with a Suzuki Vitara.
'I said to him "What have you bought one of those hairdresser's cars for?"' admits Chris. 'I had no idea what they could do. But he did the suspension and put bigger tyres on it, and then he took me with him to one of the playdays at Tong. I was absolutely blown away.'
He's not exaggerating. Another common route into off-roading is when other ways of having fun on four wheels get to be a bit faster than your advancing years are happy with, and in this respect Chris fits the bill perfectly. 'I used to be a rally co-driver,' he says. 'But I'm too old for that now. So I decided that this would be the perfect way of enjoying myself at lower speeds.'
Next stop? Buy a Vitara. Just like his son's, ideally. Except it didn't happen. On the way to that next stop, he stumbled over a Samurai that was being sold as a non-runner – and, being no stranger to spanners (he's an engineer by trade), he saw the chance to have a lot of fun in the mud and in the workshop.
As non-runners go, the Sammy was getting dangerously close to basket-case territory. Chris reckons it had been ragged around a field – and as if that wasn't enough, it had been stolen and recovered. The first few months' worth of fun in the workshop went in to nothing more than just getting it back up to MOT standard. Which, to be fair, is no bad place to start a project.
So, now the 1.3 engine was running again. But Chris wasn't content to leave it there. He cooked up a plan to liven it up – and what a plan it was. His idea was to replace the infamous standard carburettor with a pair from another Suzuki – no less a Suzuki than the GSX-R superbike. He'd got as far as buying a pair, along with an air box to go with them – but then the story took another twist, once again involving his son.
'My son's also into hot hatches, and he had a Suzuki Ignis Sport – which he crashed! It was only a minor front-end bump, but he decided to scrap it. I thought it should be easy to fix, but he said the parts would be too expensive and, if they're all in the hands of young lads who do the same thing to them and break the bits he'd have needed, maybe he's right.'
This of course meant that there was a peppy little 1.5-litre MPi unit going spare for very little cash. So the GSX-R conversion was dropped and the Ignis Sport engine was dropped in. 'The job's not too difficult in hindsight,' says Chris. 'But I've not lived and breathed Suzukis for the last 20 years, so it was a bit daunting to start with. I got to know the lads from Yorkshire Suzuki very well, and they're a great bunch – very welcoming to a beginner, and very generous with the technical advice I needed.'
One bit of advice he got early on was that the Samurai gearbox was going to be completely incompatible with the Ignis engine. The Sport uses the 1490cc M15A engine – the next one up in the series from the 1328cc M13A in the Jimny. So it won't be any surprise to you to learn that it was a Jimny which provided the box behind it – the trickiest part of the job was probably building a hybrid clutch to go between them.
The next thing you'll find after that is an SJ410 transfer case, which lives in a Rock Bucket from Richard Wattam at Rockwatt. From here, standard props lead to standard axles – though since we took our photos, Chris has replaced the diffs in them with 5.125:1 jobs from a Vitara.
This is in anticipation of bigger tyres going on to replace the 215x15 Diamond Backs you see in our pictures. Chris reckons the gearing will be about right with the 31" Grizzly-Claws he's got waiting to go on once he's fitted a funkier set of springs – something he was literally halfway through doing at the time of writing (when we called him to get some info for this here write-up, he was having a coffee break between doing the front and rear sets).
Interestingly, he's leaving Suzuki behind for the new springs, which he bought as a full set from a bloke with a Jeep YJ Wrangler. Even more interestingly, you might say, even though they all came off a YJ only two of them are actually from Jeep – those going on the rear are from a Nissan Navara, of all things, so they're designed to hold up an awful lot more weight than the back of a Sammy's got in it (even with a heavy-duty rear bumper). Chris reckons he'll get a little more height out of the job, but that's not his primary concern – which explains why he didn't go SPOA on it.
As concerns go, he admits that halfshafts might soon become a problem with the extra power of the Ignis lump turning a set of 31" Grizzlies – which will be mounted on steel beadlocks, adding an extra chunk of weight on the end of each axle. Rather than trying to anticipate what's going to break, and then what's going to break next after that ('you're always chasing the weak link'), he intends to give it a go and see what happens. And if the worst comes to the worst, he's got an ace in the hole. 'I've got a mate who's scrapped a couple of Nissan Patrols,' he says. 'So I might have the axles out of one of those.' Within hours of this magazine hitting the shelves, Yorkshire Suzuki is going to be swamped with new members wanting to make friends with Chris and find out who his mate is…
But that's fine, because as far as he's concerned that's what it's all about. 'I enjoy the camaraderie and fun of off-roading,' he says. 'And I enjoy the challenge in the workshop, figuring out how to get over a problem so it'll work when I'm driving it.
'I've seen proper pumped-up Land Rovers going places off-road. And you think, "I wonder if I could get there?" And when you do… it's such a good feeling…'
DIY ROCK SLIDERS, DIY BUMPER, SJ, SUZUKI IGNIS ENGINE, ROCKWATT ROCK BUCKET, SAFETY DEVICES ROLL CAGE
Share this article