Small Steps
Originally Published: January 2014
Words: Paul Looe
Pictures: Harry Hamm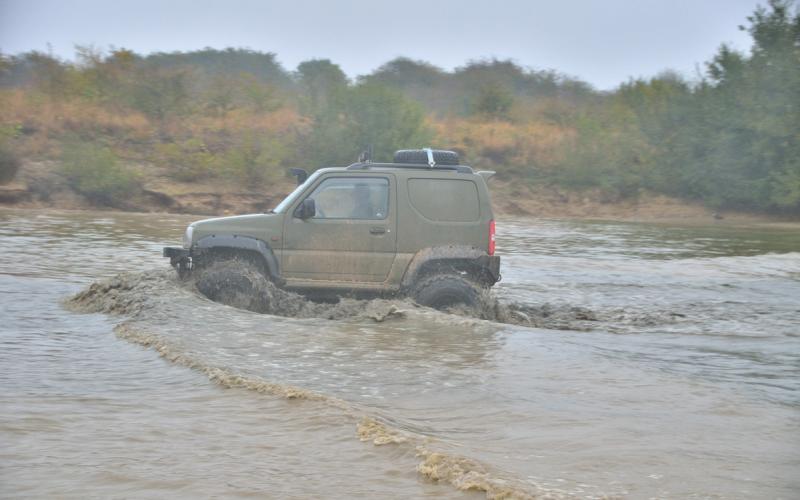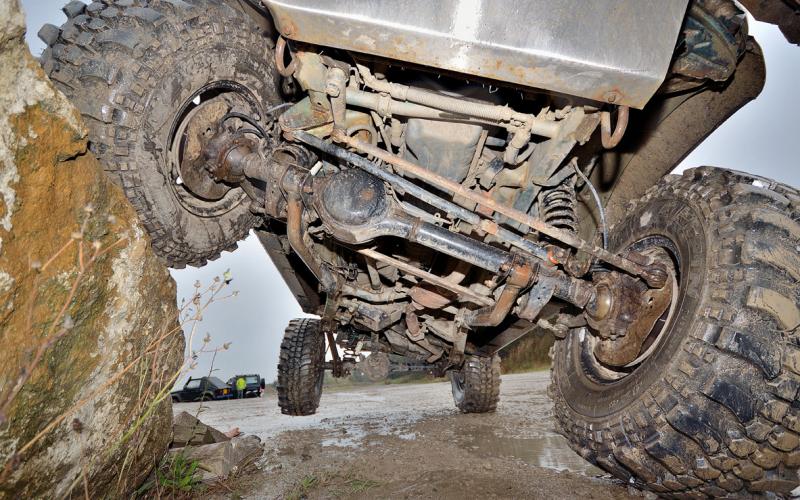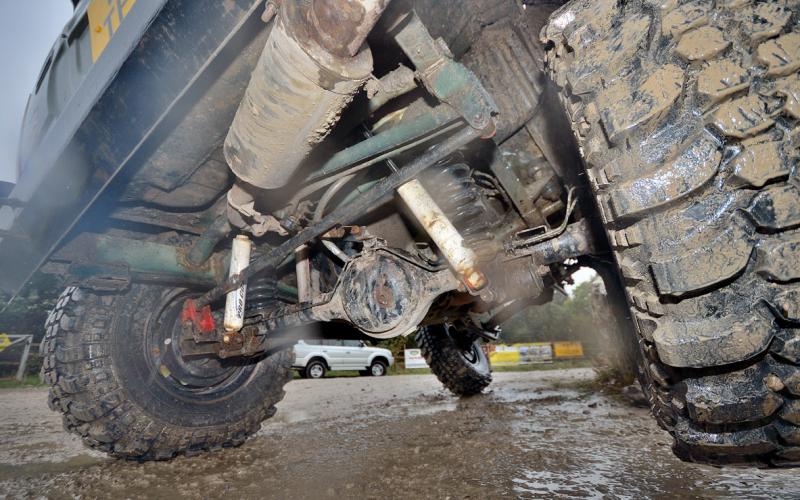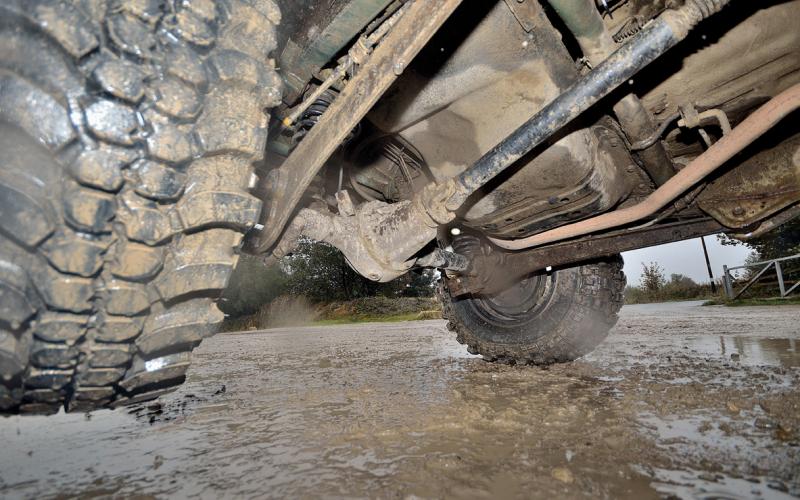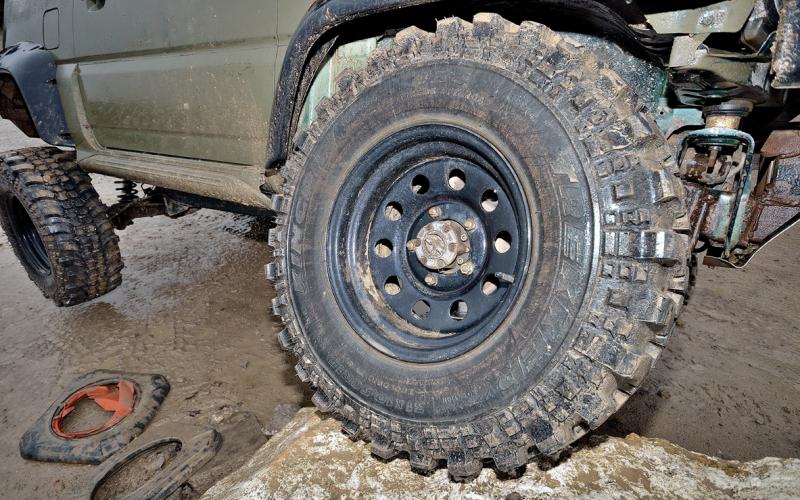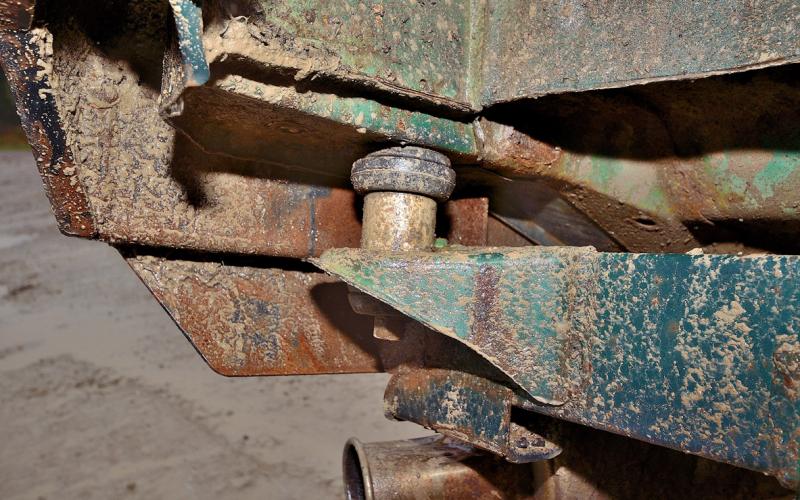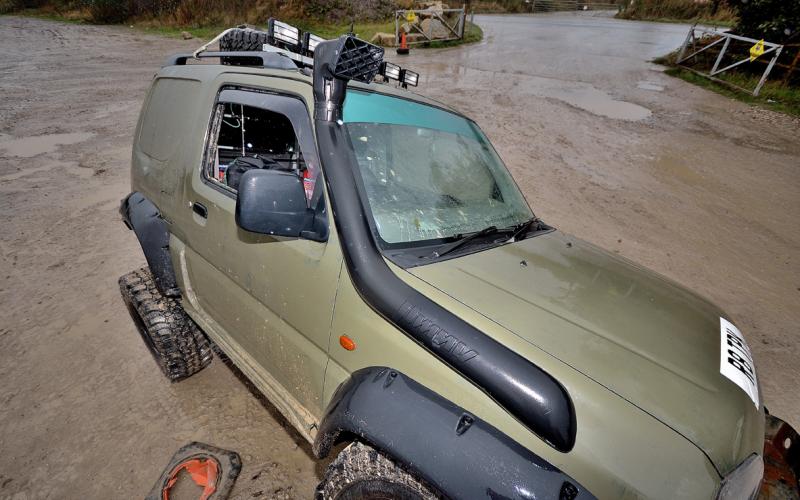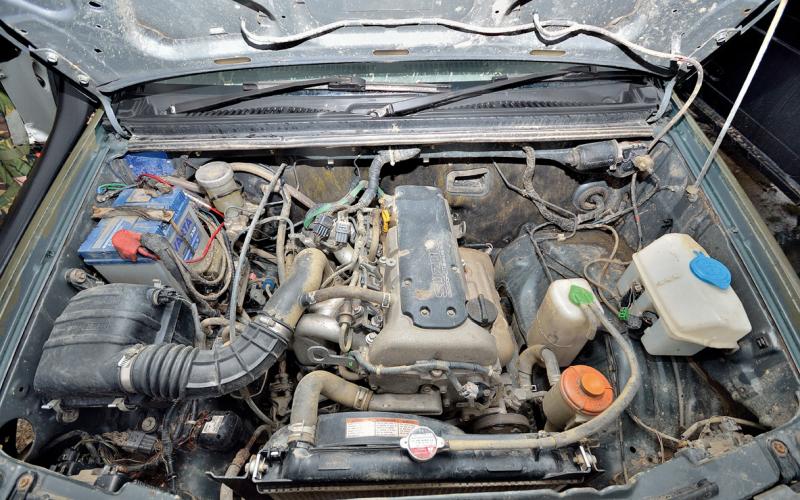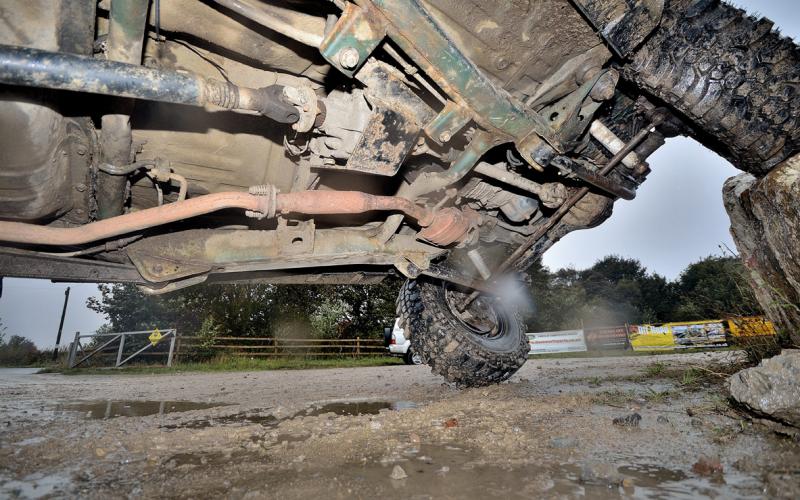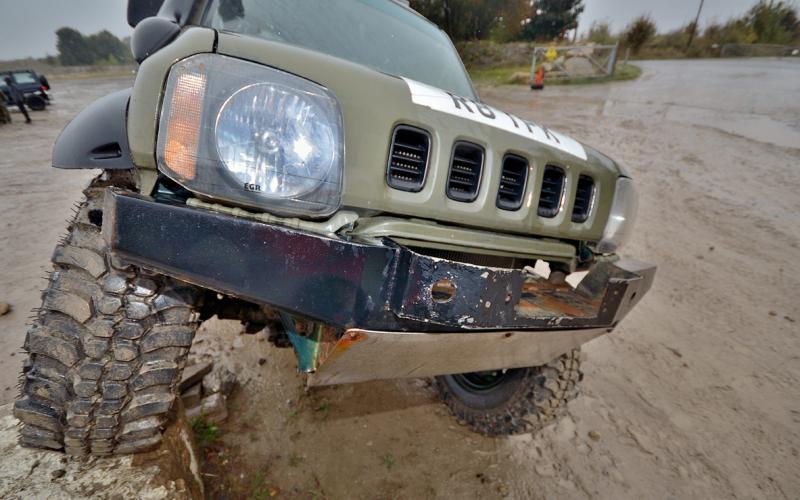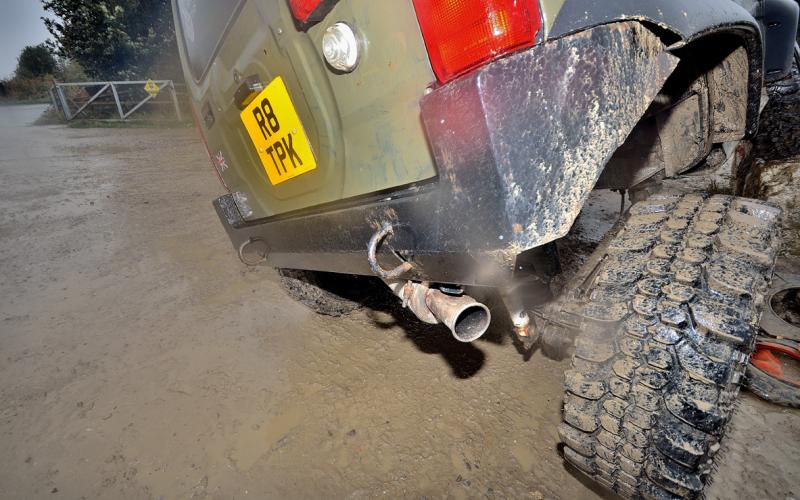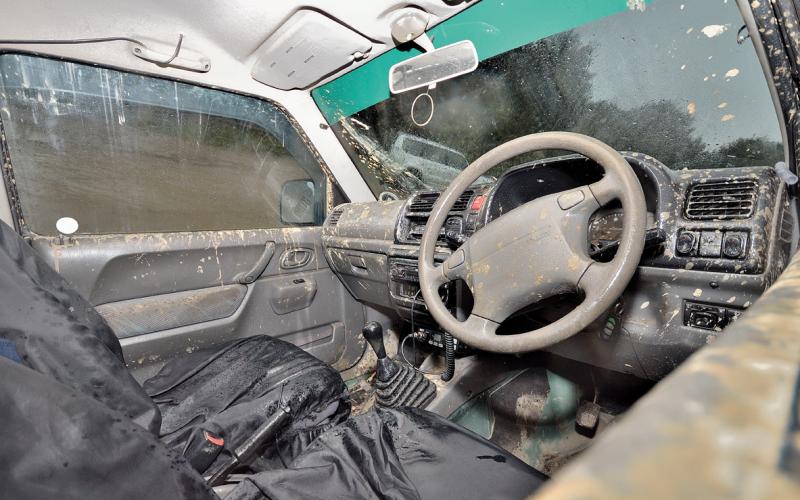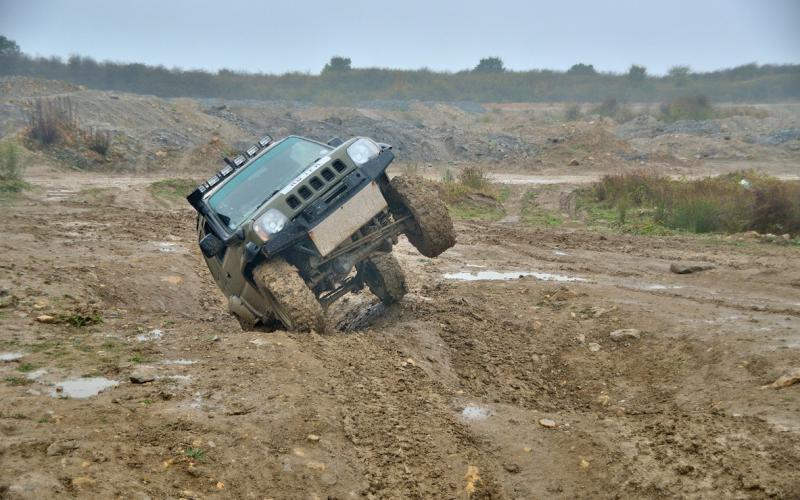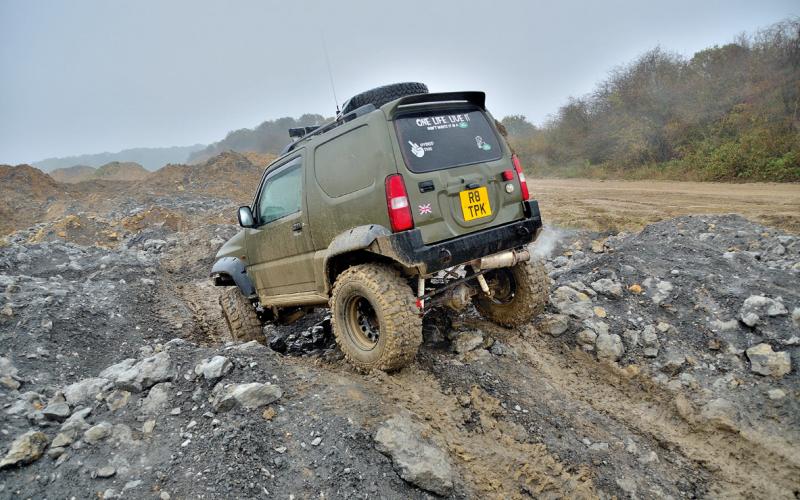 <
>
Tom Kirk's Suzuki Jimny stands almost 9" taller than it did when he bought it. But it's not on a huge suspension lift, nor a huge body lift, nor huge spacers, nor huge tyres. By combining lots of different techniques and not going overboard on any of them, he's created a playday truck that won't throw a strop however hard he kicks it. Though every so often it might want to go for little lie-down…
We've said it before, and no doubt we'll say it again, but getting all your lift from one source is asking for trouble. Fit a set of springs so long each end has its own postcode, and you'll be bouncing around like Zebedee; run a giant body lift on standard suspension, and you might as well be driving a block of flats. And if you try to fit the sort of tyres you need for off-roading by cutting away bodywork alone, your truck will end up looking like a kids' climbing frame on wheels. And driving like one, too.
Fact is that there's a lot of reasons why it makes sense to mix it up. One very good one is that your 4x4's manufacturer built it with a certain amount of tolerance in every area, but not too much anywhere. If you try to, for example, lift the suspension by the thick end of a foot and expect everything else to remain hunky dory, you're in for a shock. Similarly, heaving the body away from the chassis by that sort of distance is going to result in all sorts of things being all sorts of rubbish. And all you'll create by hacking away enough bodywork to fit a giant set of tyres is a large piece of scrap.
Tom Kirk knew not to do that. When he first bought his Suzuki Jimny, he ran it standard for 'a few days.' That's normally all it takes. On went as set of AT tyres, and those didn't hang about long either before being kicked into touch for a set of MTs.
These are a lot bigger than the Jimny's standard tyres (it runs on 31x10.50R15s), which meant lifting it was an immediate concern. And Tom wisely hedged his bets about as much as you can, mixing four separate techniques for making the bigger tyres fit.
Obviously, when you're talking about off-roaders the place to start is with the suspension. More height doesn't necessarily mean more flex, but if does offer loads of potential – which Tom made the most of with a +3" set-up featuring Pro-Comp shocks. He also used 1" spring spacers, adding more lift between the chassis and axles – though obviously this doesn't do anything more for the truck's articulation.
Neither does a body lift, but he added one of these too anyway with +2" spacers hiking the distance from the chassis to the tub. This, of course, is primarily a way of creating better ground clearance and making space for bigger tyres – as is trimming the wheelarches, and he did plenty of that too.
Even the tyres themselves add 2-3" in lift, being so much taller than the Jimny's weedy little 205/70R15 OE rubber. So that, between everything, places the vehicle's roof about 9" further off the ground than it once was. The words 'centre of gravity' come to mind, though a combination of offset rims and 32mm wheel spacers help return the vehicle to its original stable self. As Tom illustrated, or not, when he very gracefully placed it on its side halfway through our photoshoot.
It had been doing a very nice job of demonstrating how well it articulated until that point, but afterwards all Tom's mates from Yorkshire Suzuki did a very nice job of demonstrating what a good sense of humour they've all got when the opportunity arises. You know how it goes.
Anyway, Tom's plans for the vehicle's future include a roll cage. Never a bad thing; the roll we watched did nothing worse than stuff a wing mirror, but you can't rely on luck to always be on your side. He's also intending to do something about the 1.3 engine – like replace it with a bigger one.
All this from a man who had never owned a 4x4 prior to getting the Jimny in his life. He's happy to limit his off-roading to doing playdays with the lads, but having got into the game he's definitely not just dabbling now. 'I'm addicted to spending money on it!' he says, which will ring true to most of us.
Something else you might recognise is that when he first bought it, the Jimny was his only vehicle. But pretty soon, he learned that getting from A to B in a car that's also your off-road toy only works if you don't mind putting a cap on the amount of fun you can have. 'It used to be my daily driver,' he says. 'But I've now bought a car so I can give this more hammer off-road!
Like the time he came close to stacking it monster-style, for example. 'I almost rolled down the steepest hill I've ever driven up,' he admits. 'I couldn't go forward or back, as my frond end just kept slipping round until the Jimny was about to go over. I thought my mates were at the bottom of the hill laughing… but then I saw them all climbing the hill to save me. They were falling and sliding back down, but eventualy they got to me and lifted the front end back round so I could drive backwards down the hill! That's when I knew I had real friends – only about eight of them though!'
Better gloss over the comment Tom makes about not needing a winch, possibly. He's got his tongue in his cheek when he says it, but still…
You can be sure he'd have been able to rely on that same group of friends to fix his Suzuki had things gone wrong, but as it is they're more than just mates in the mud. Richard Fox, aka Vitara Mad, whose Discovery-axled Vitara will appear in a future issue of TOR, gets a shout for helping Tom in the workshop and teaching him the stuff he wasn't already sure about – that's a notable theme in the Yorkshire Suzuki world, where mucking in on each other's motors and learning from each other's skills and experience is simply the normal thing to do.
So too is egging each other on to be the one who does the barmiest thing on a day out, which is pretty much what started happening as soon as Tom's Jimny had been fetched back on to its wheels at our shoot. 'I don't know much of its history,' he says, 'other than that I have abused it! But I wouldn't have done anything differently, though I'd add more mods if I were rich!'
Not to worry, he's done enough to be going on with. Including all those various ways of making it taller and otherwise creating more space for bigger tyres, of course. Which are among the best mods he reckons he's made: 'The Rock Lobster transfer box, suspension lift and, mostly, the mud tyres.' Not that those are the only mods, and with more to come this Suzuki is one tidy toy. 'I'm sure there's plenty of stuff I've forgotten about,' concludes Tom. 'It's cost enough to build!' Hands up if that sounds familiar…
ROCK LOBSTER TRANSFER CASE, JIMNY, KINGPIN TREKKER TYRES
Share this article