The Pace of Change
Originally Published: September 2013
Words: Dan Fenn
Pictures: Dan Fenn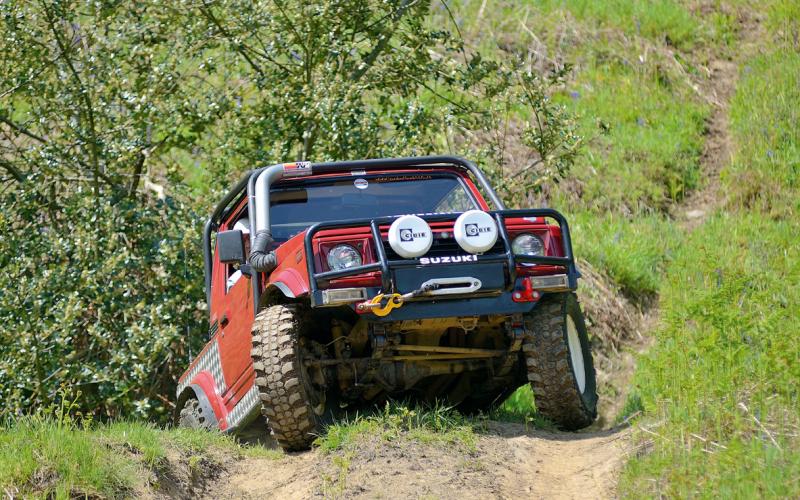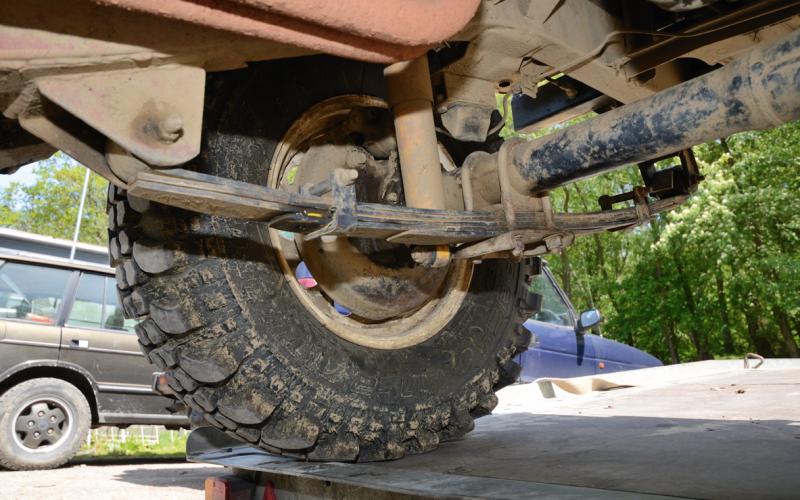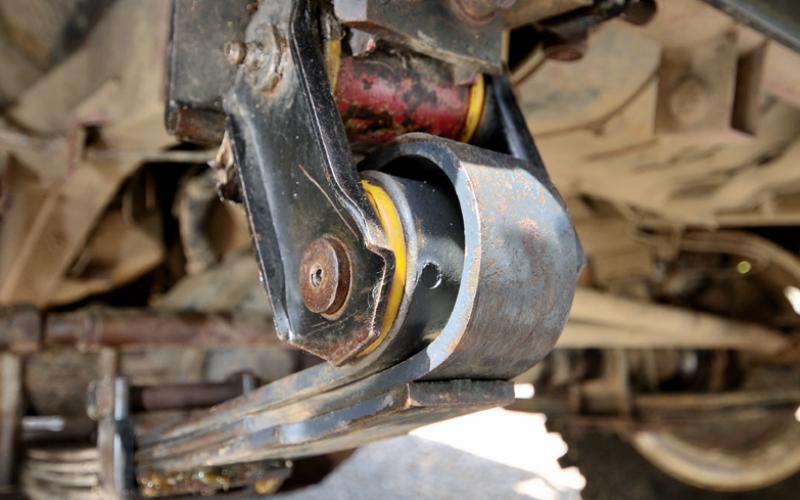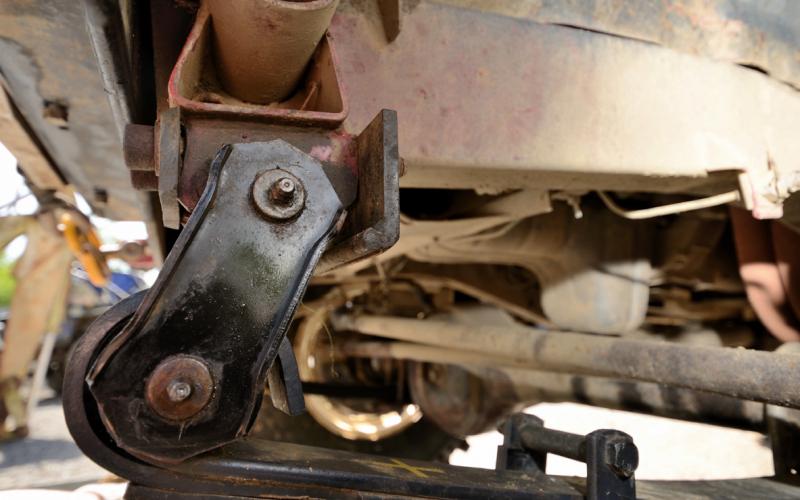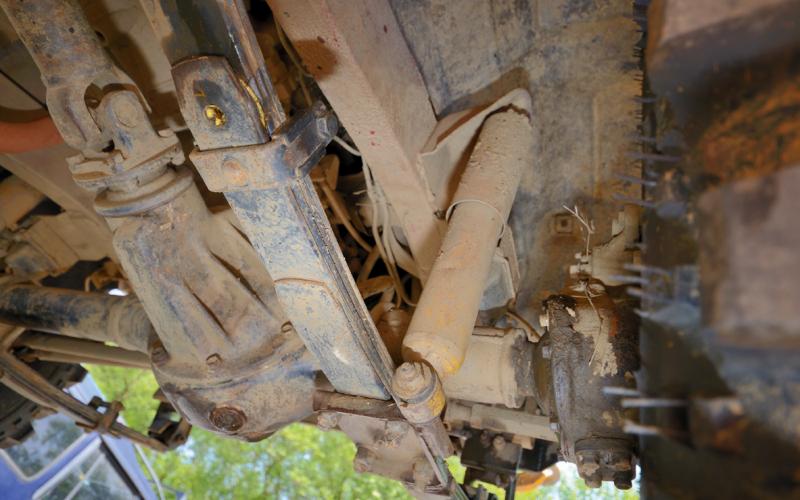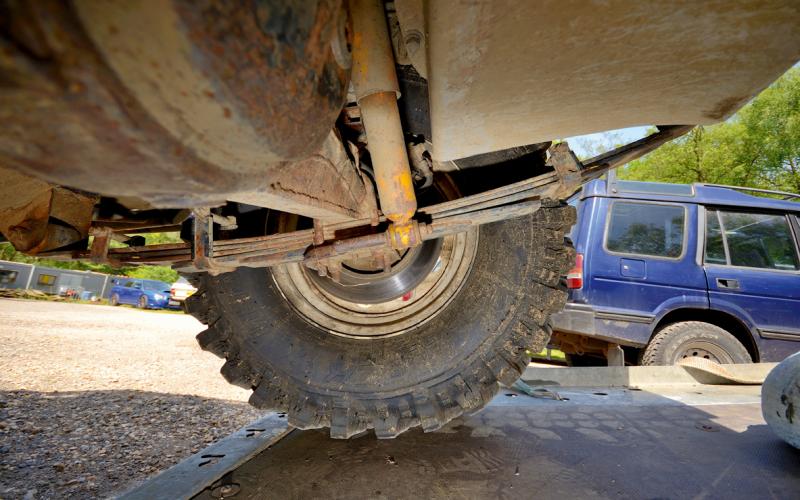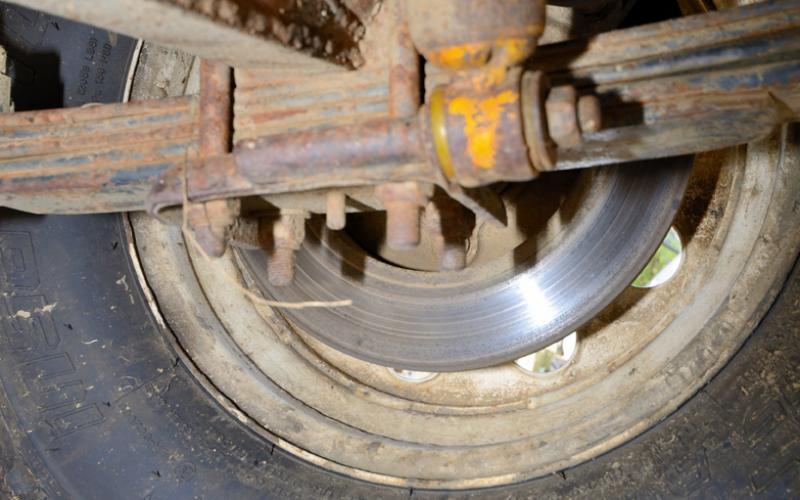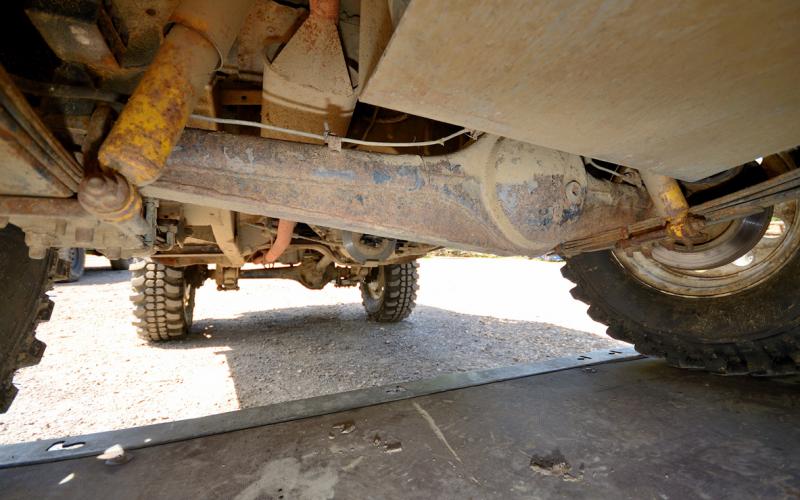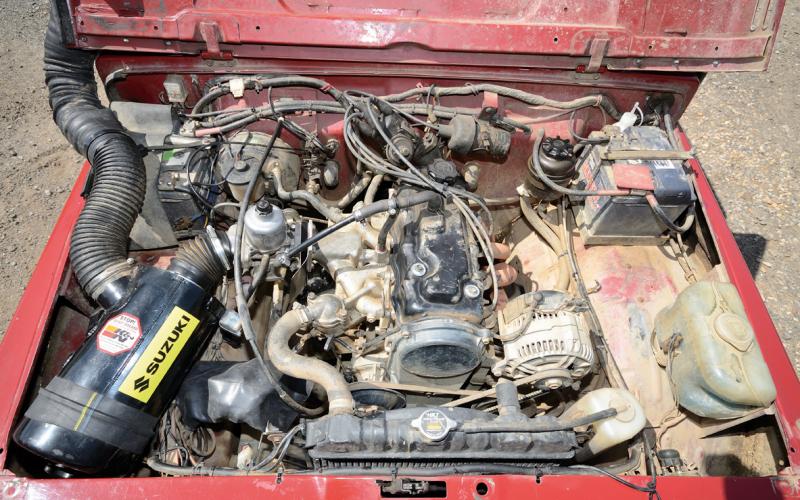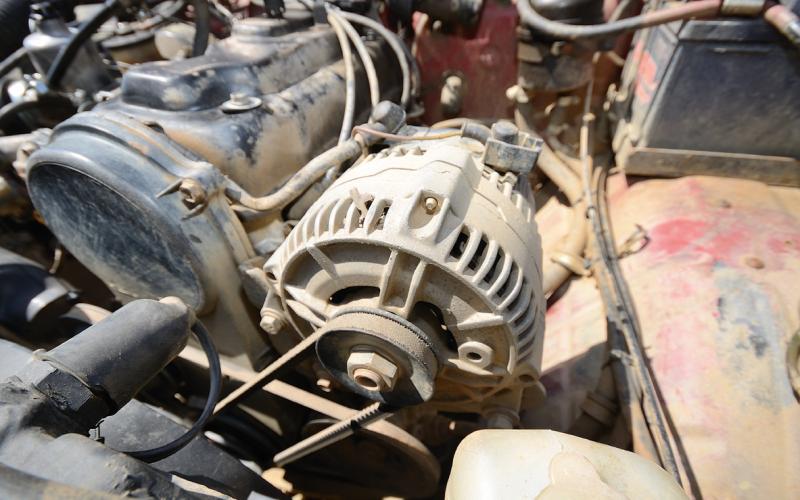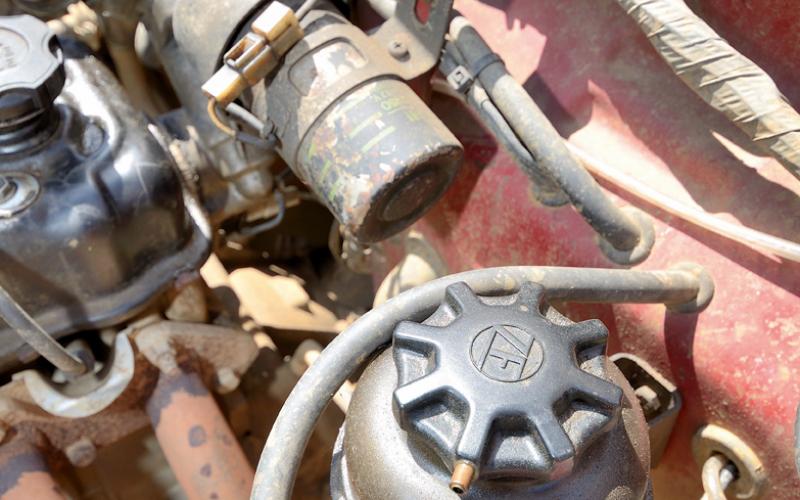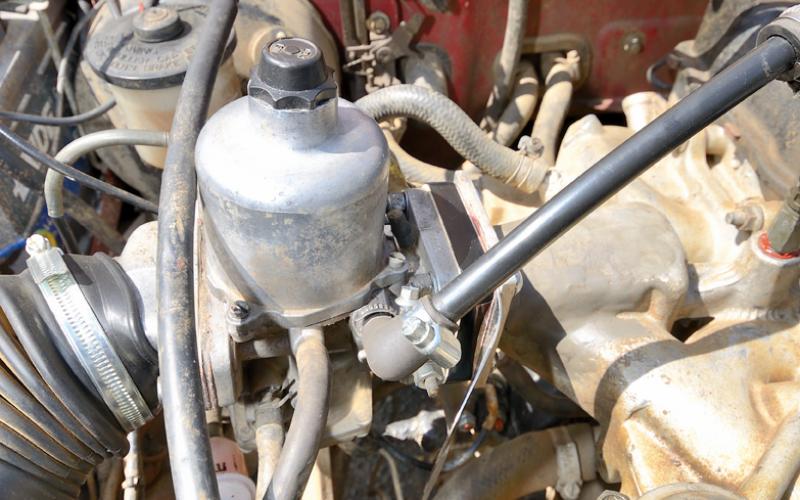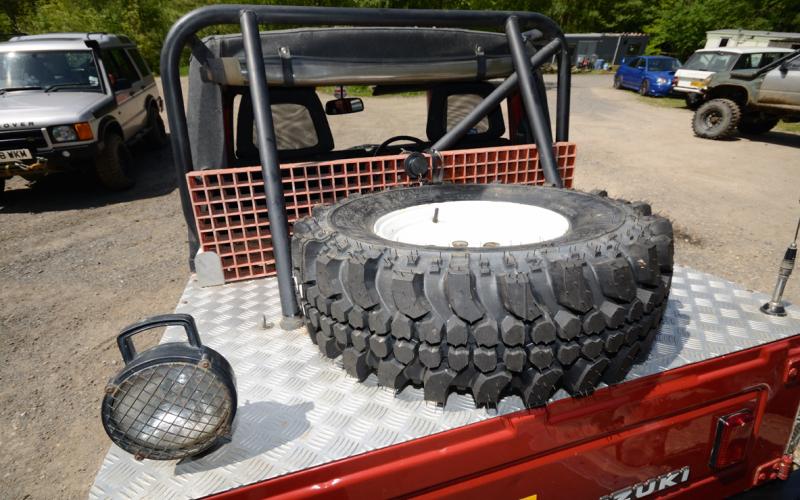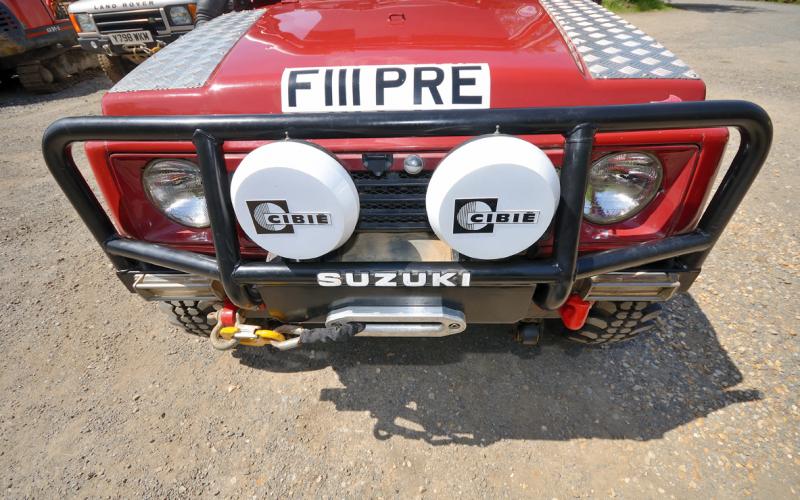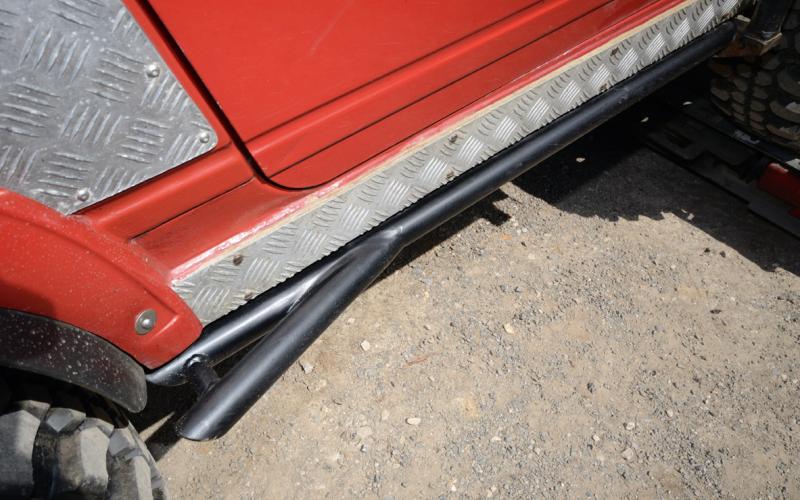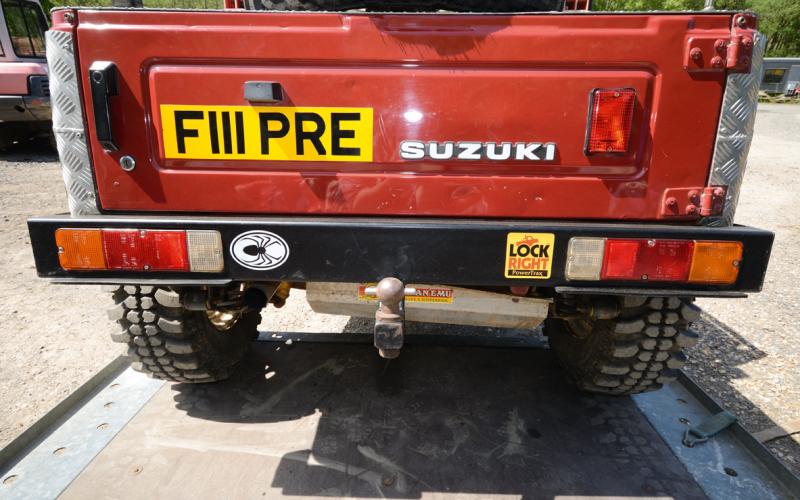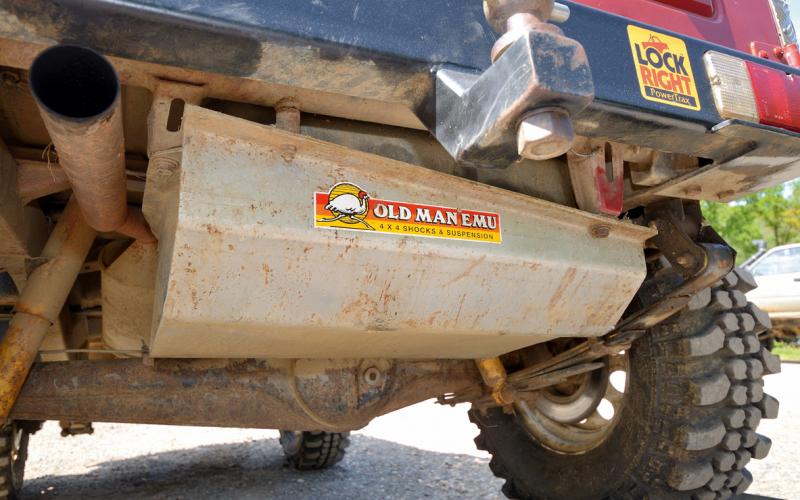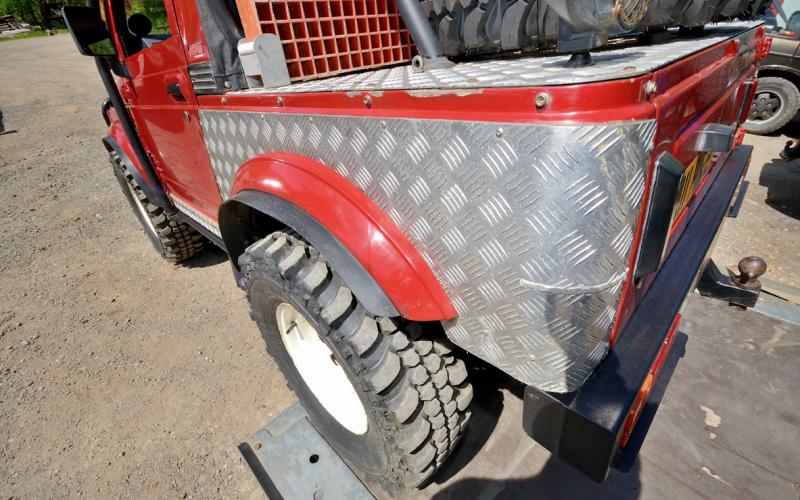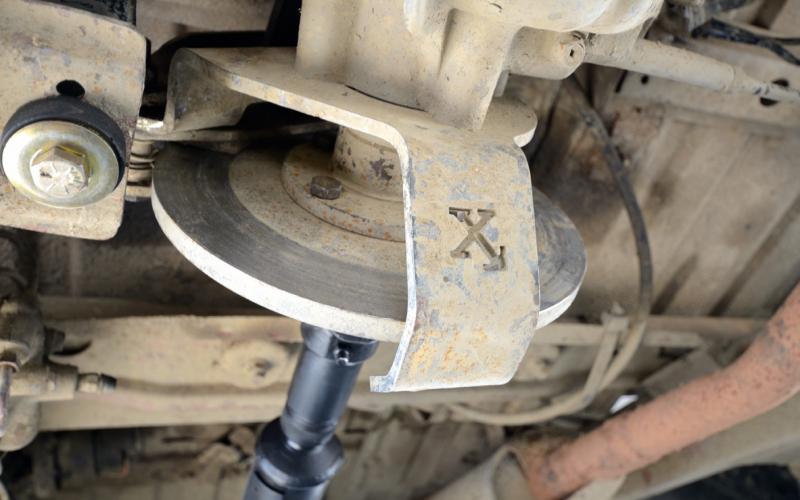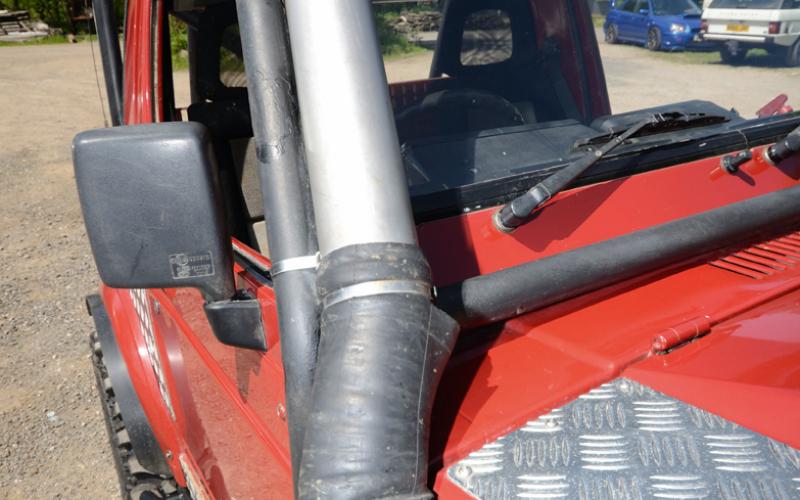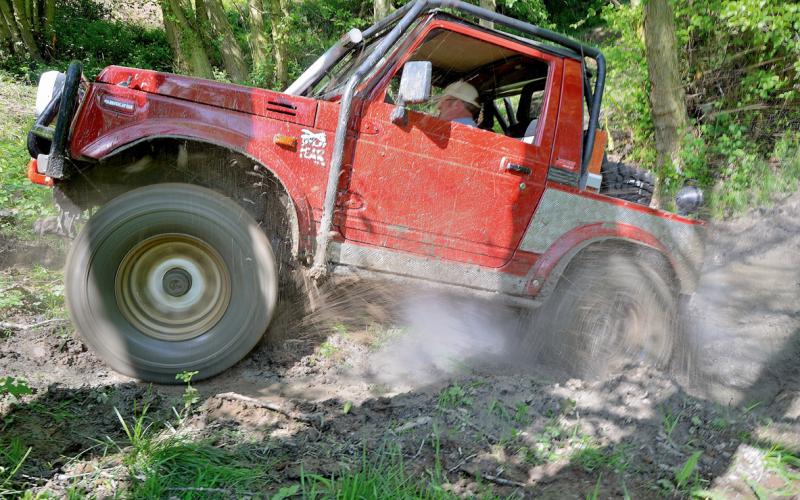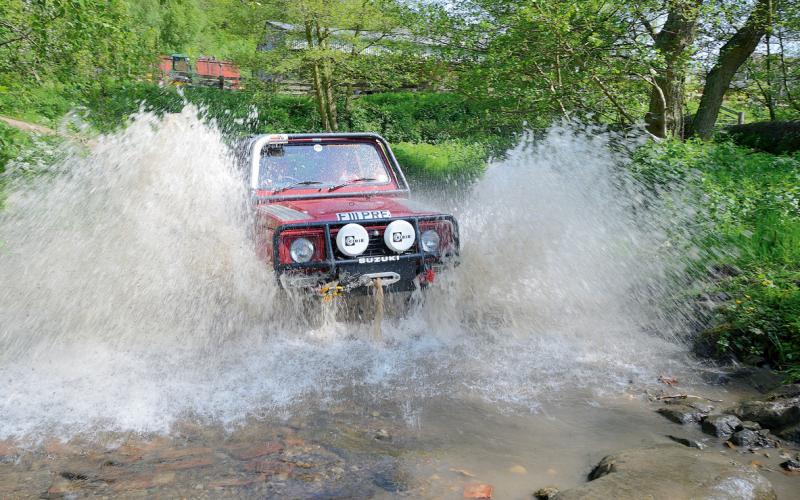 <
>
Almost two decades have passed since John Wasley decided to build his Suzuki Samurai. Since then, what was state of the art back has become distinctly old-school – but while the cutting edge of off-road engineering may have moved on, the pioneering mods he did back then mean it's still a force to be reckoned with today.
If you built your 4x4 a long time ago and haven't changed it much since, you might be familiar with the feeling that the world has moved on while you've been having fun. A truck that was once state of the art – maybe with an inch or two of lift, a rear locker and slightly upsized mud-terrain tyres – now barely qualifies as an average playday machine, and next to the latest hardcore wagons it's absolutely nothing.
That might be John Wasley's tale. It'll be two decades next January since he bought a written-off Suzuki Samurai with a view to rebuilding it for RTV trialling, and though he's added a few more upgrades in the intervening nineteen and a half years it's still the same truck he put back on the road a few weeks later. The difference is that while the modding world has moved on big-time since then, John's motor can still show an awful lot of more modern trucks a thing or two in an RTV. That's Suzukis for you…
But it wasn't always like this. Back in the day, John had an SJ410 which he used for 'a bit of playing.' It was, he says, too nice to put through the mill, so when a mate rocked up in a Daihatsu F50 he liked the look of it and got himself one of those instead.
All good, and then one day he was out 'playing in the snow' when he met a guy who introduced him to the Midland Off Road Club. Along he went to do his first trial: 'And that was it – I was hooked.'
Now, the tiny little F50 was a truck you'd think would be ideal for trials, but John replaced it with an 80" Series I Landy. Itself no slouch between the canes, but 'I got fed up with breaking everything. Axles, gearboxes… I think having a Jap motor had spoilt me!'
You know what's coming. Yes, a Suzuki Samurai. This Suzuki Samurai, indeed. John's wife Justine was into RTV trialling too, and drove an LJ (if all this isn't giving you nostalgia pangs, it should be), so she suggested that a Sammy would make the perfect replacement for his fragile Series I.
Thing is, he didn't want to buy something nice (and therefore expensive) then cut it up. He was after a vehicle specifically for modding, and with RTV in mind he wanted to truck-cab it from the word go. No so easy in an era when the Samurai was still in production and by no means cheap.
But then the ideal motor turned up. A car had smacked into the side of it and rolled it over, so the back body was a mess but the wings and bonnet were fine. Enough to write it off, but for John it was all just repairable damage – so much so that having bought it on 17 January 1994, he drove home from the MOT station with a fresh ticket as early as 28 February.
The key was another top find, in the shape of a second-hand bodyshell which cost a mere £200. Bear in mind that this was in the days before the internet, and you'll see that John is a man who knows how to track stuff down. He satisfied himself with a shackle lift and 215x15 Mud-Pluggers, and entered it in its first trial.
'The first thing I learned,' he recalls, 'was that shackles don't like hitting rocks!' To be fair, they don't like hitting anything. He also found that the position of the Samurai springs was getting in the way of the front wheels as he went for full lock, so a very early refinement was to get a set of offset rims machined up.
Bearing in mind that all this was happening before the market filled up with off-the-shelf conversions, John was finding his own way to a great extent. The rear disc-brake conversion, for example, meant making up his own brackets to hold the calipers in place, and the power steering was a home-brew using a box and pump from a Vauxhall Carlton.
Much of this was happening during the first year or so after the Suzuki went back on the road. But John was busy in other ways too – we mentioned his wife a moment ago, and that's what she became in 1995. Why are we telling you this? 'We went to America on honeymoon and the first thing I did there was buy a Lock-Right for the rear axle!' That'll be why…
It was his wife who suggested the PAS conversion, too, as she started double-driving with him after selling the LJ when the impending arrival of their first child put her own RTV career on hold. 'I didn't think the Samurai needed it,' he admits. 'But it's one of the best mods I ever made. Once it was on, I never looked back.'
The looking back started later. Much later. For near-on 10 years, John and Justine combined the RTV scene with bringing up their daughters Bethan and Annie, while he worked away as a mechanic and MOT tester and kept the Samurai ticking over in the workshop. But times change and hobbies move on, and with Britain returning to normal after the foot and mouth crisis John started getting into bikes instead.
What followed was almost half a decade during which the Samurai sat untouched in the garage. But as we all know, once you've had off-roading in your life you can never be without it, and it was only a matter of time before he fetched it back out again.
When he did, he discovered that, surprise surprise, the worms had been at it and the back body was going rotten. First job, then, was to cut out and plate up all the rust, which gave it its strength back, but he didn't want to finish it off with filler that would just fall back out once it started getting shaken off-road. So instead he chequer-plated the sides, giving it a very distinctive look that finishes off the truck-cab body very nicely. We're not big fans of using ally plate in places where only box-section steel will do, but with a Drew Bowler roll cage and tubular nerf bars shouldering the task of protecting the truck a nicely shaped outer skin is completely appropriate.
Those nerf bars were added when John put the Sammy back on the road, as were an  X-Brake, KAM heavy-duty rear shafts and a snorkel he made himself in stainless steel. So, more protection than it used to have, but nothing much to make it more capable off-road – yet, in John's words, 'it's old school now but still competitive at trials.'
It's fair to say that it doesn't see as much RTV action as it used to, and it's no longer his daily drive either, but the Suzuki still shows them how it's done at the occasional Midland ORC and Viking 4x4 event. Bethan may have been responsible for the LJ's departure when she was on the way, but she's 15 now – meaning she can take the wheel at the Spondon and District playdays that now make up the bulk of the off-roading the vehicle does.
So his family have a lot to thank him for. And it works the other way, too: 'I'm grateful to Justine, Bethan and Annie for letting me spend time in the workshop.' There's also a nod to his job: 'I don't think I'd have got into off-roading if I hadn't been a mechanic. You always need to be working on something, and I can't see it being possible if I hadn't bee§n able to do it myself.'
Which brings us to a conclusion many Samurai owners reach in the end. 'As the years go by, I'm finding that sites have got more used and the ruts have got deeper, so much that I've bent a few front springs. It all comes down to money, but I'd love to coil it.'
That would be another conclusion a lot of us find ourselves reaching, there. For most of us who do it, off-roading appeals because it's a cheap game with plenty of DIY potential, and as soon as the price goes up that appeal falls down. And even when you've got a truck that was once state of the art, that's a fact that never really goes away.
Some people start small and go on to bigger things, and you've got to hand it to them for that. John started pretty big by building a truck that was very cool indeed for its day, and by keeping it real over the last couple of decades he's ensured that it's every bit as cool now.
It's stood up to a lot of tests on the RTV circuit, this Sammy, but there's no bigger challenge than the test of time. And that's what it's standing up to best of all.
ROCK LOBSTER TRANSFER CASE, SU CARB, K&N AIR FILTER, LOCK-RIGHT DIFF, OLD MAN EMU SPRINGS, MONROE SHOCKS, JANSPEED EXHAUST, BOWLER CAGE, X-ENG X-BRAKE, SAMURAI
Share this article