Like Son, Like Father
Originally Published: November 2013
Words: Paul Looe
Pictures: Harry Hamm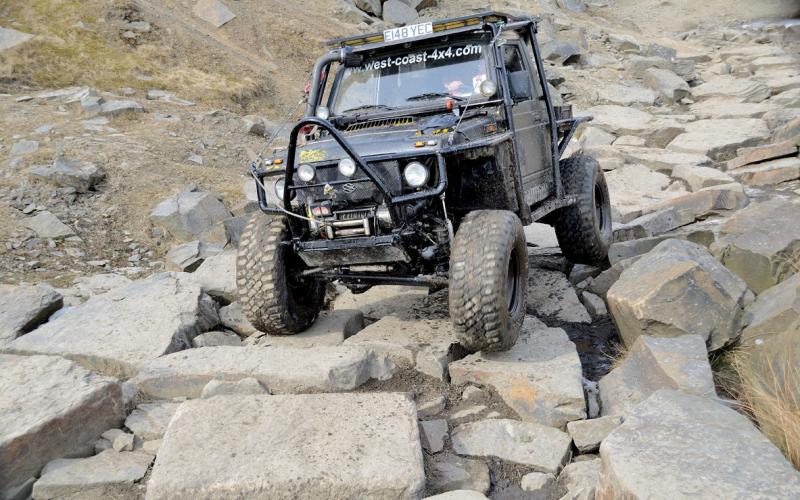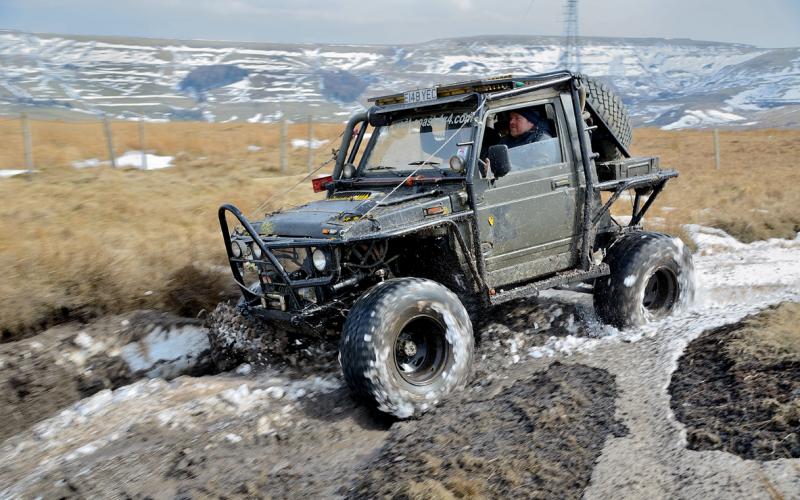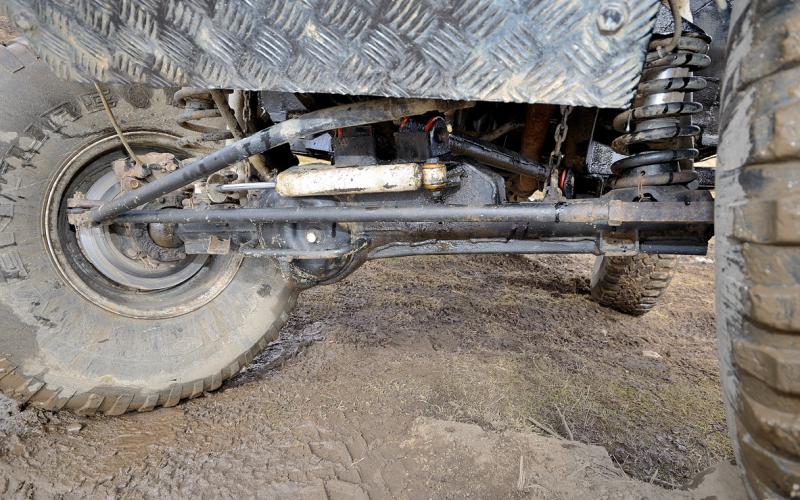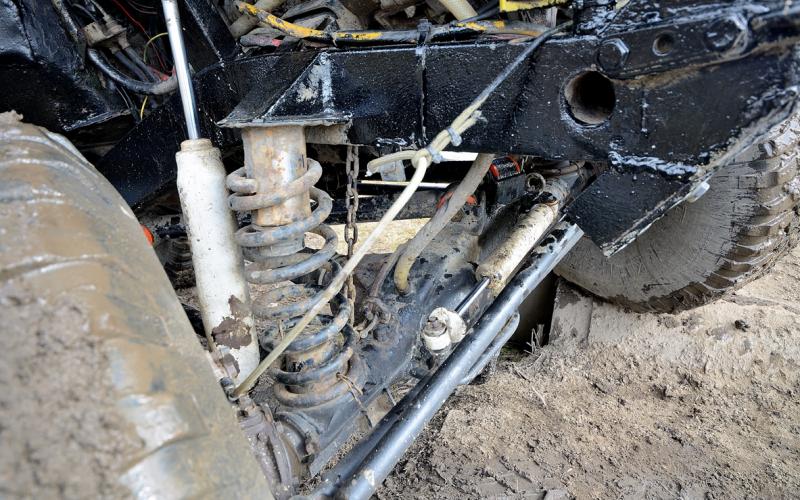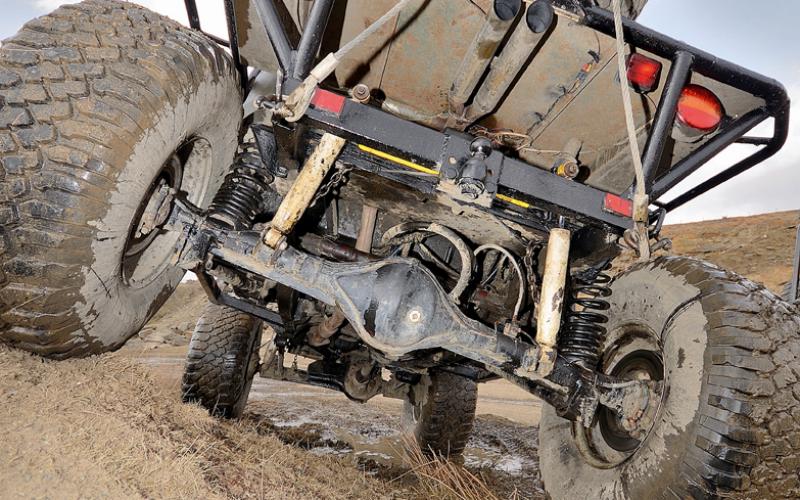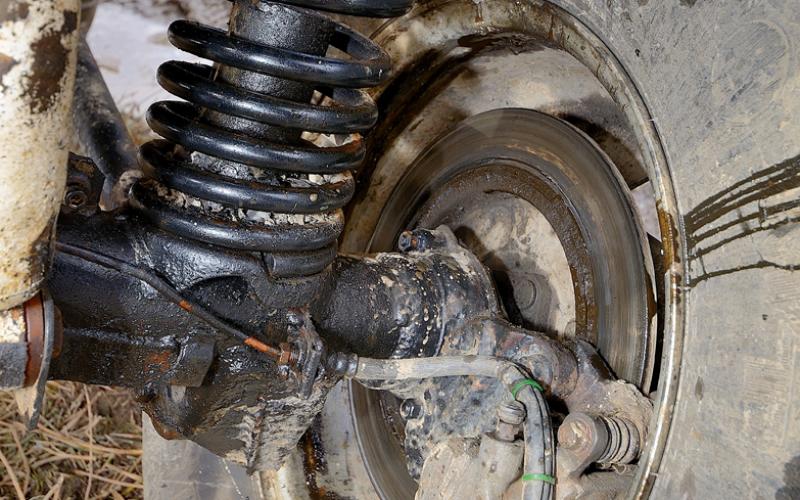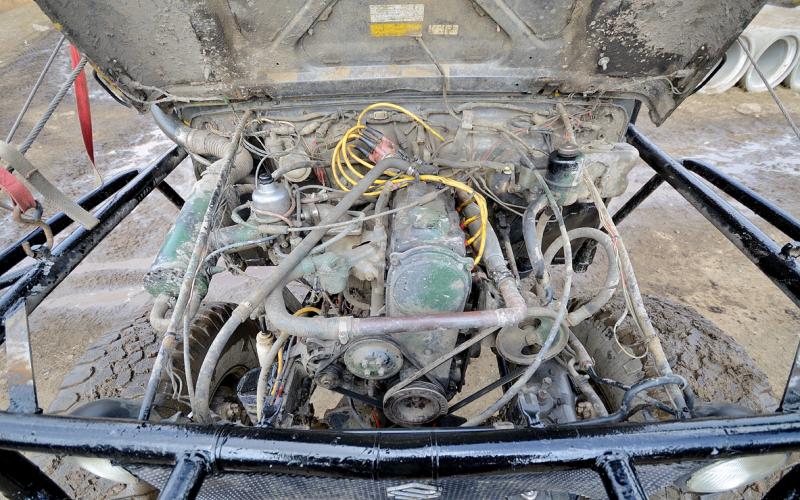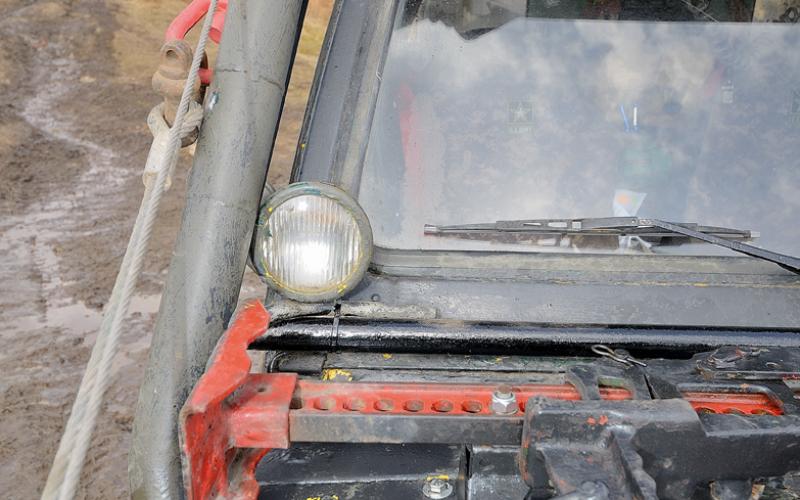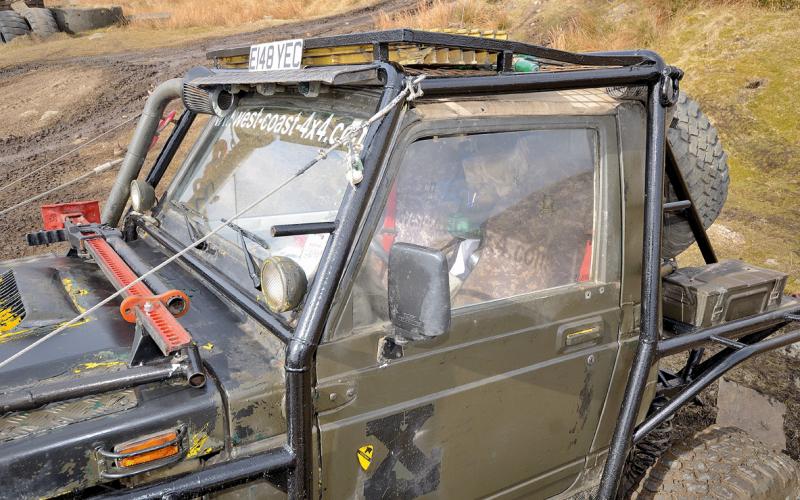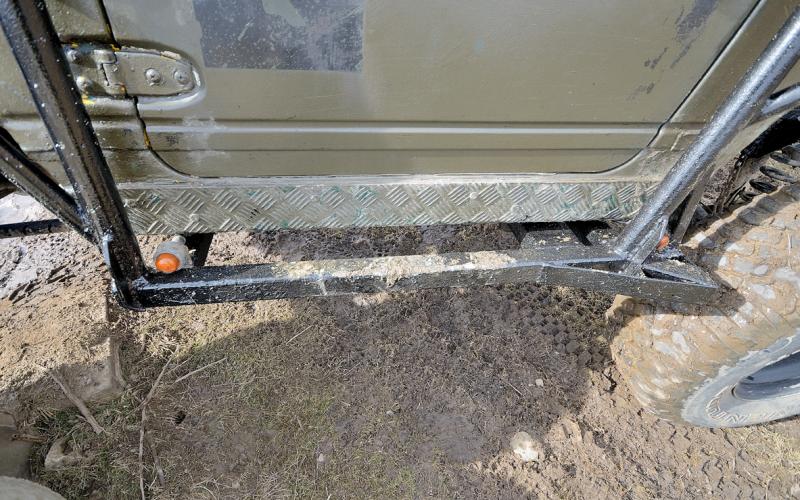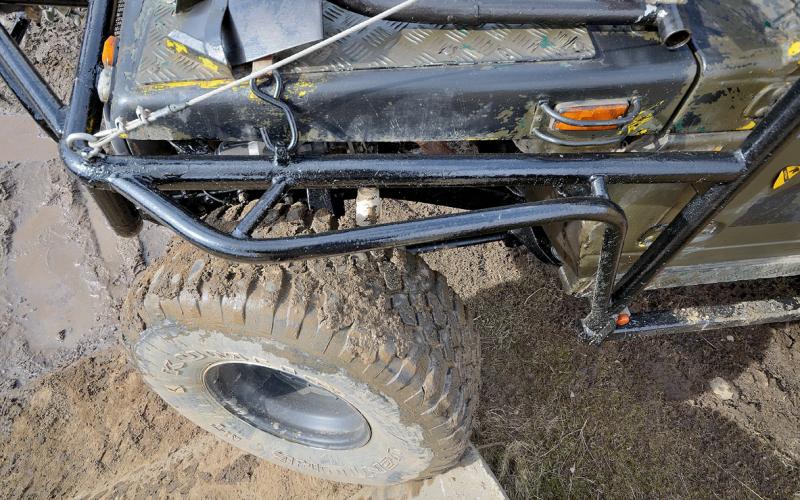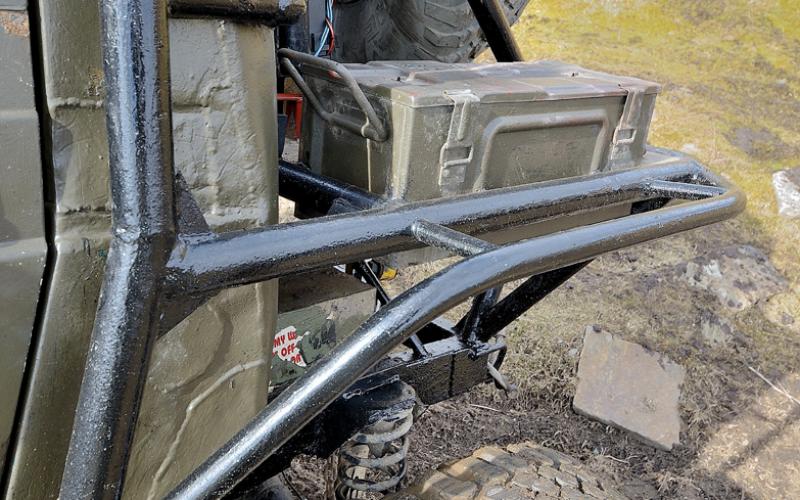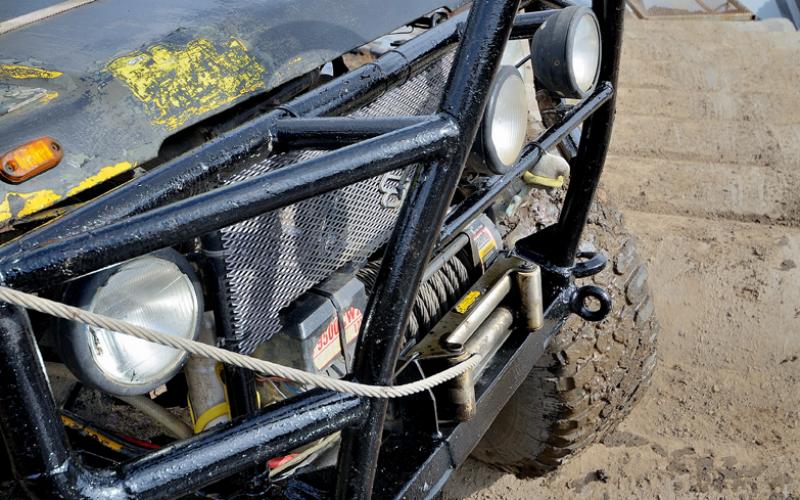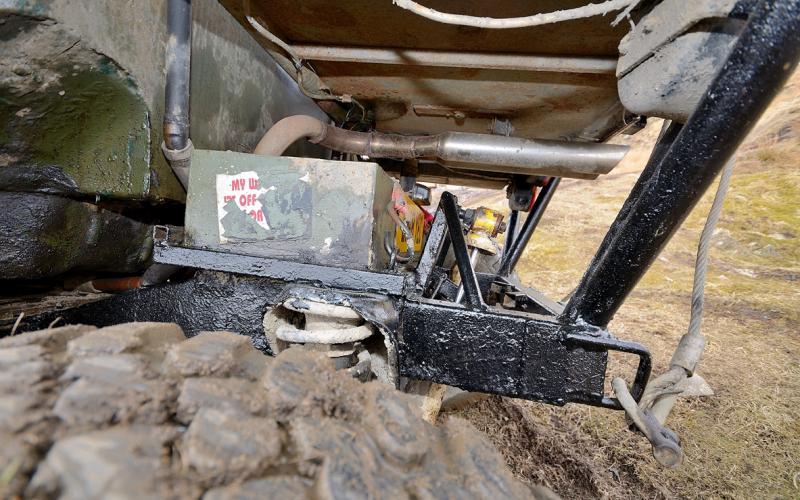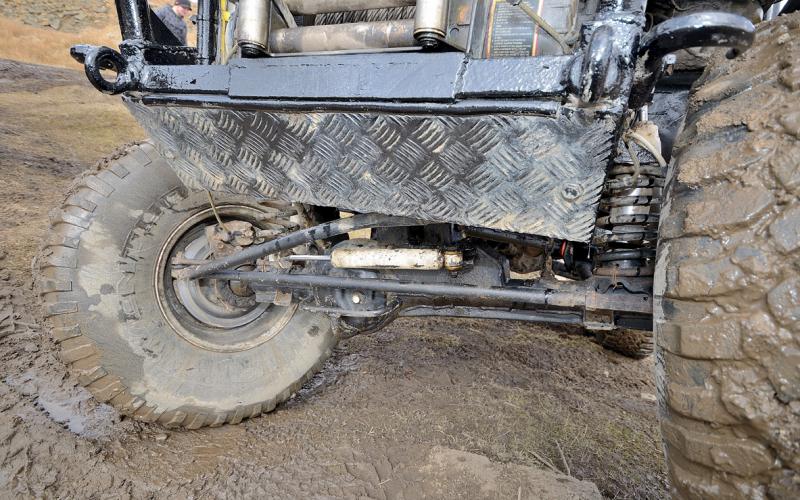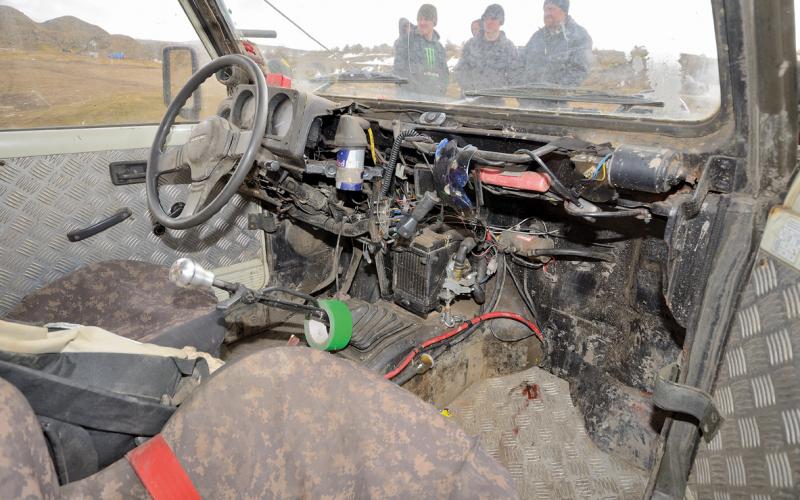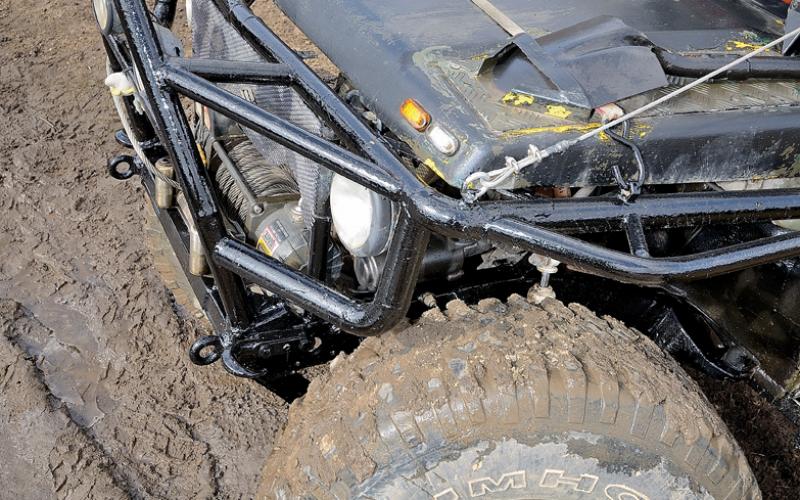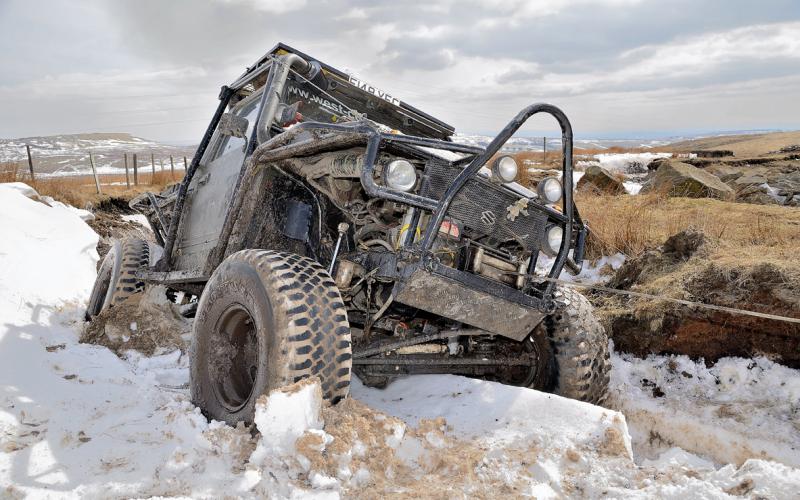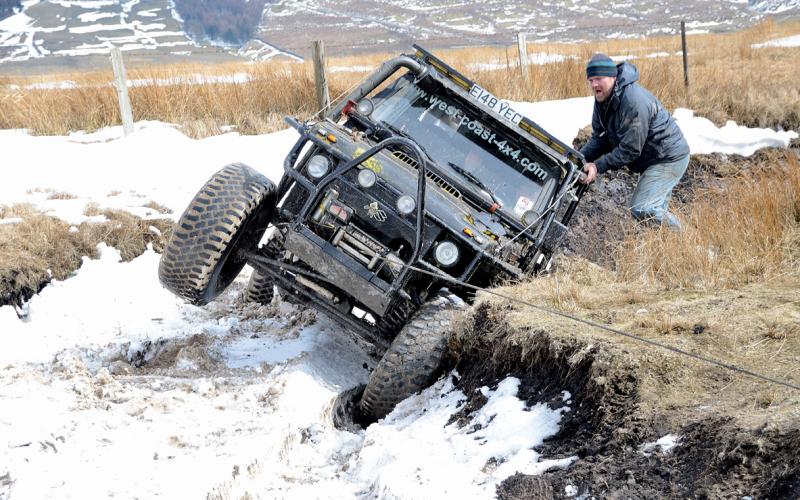 <
>
When we showed up to photograph Ashley Stimpson's new Hi-Lux for our May issue, he said he'd bring along a couple of interesting Suzukis for us to check out too. One of them was a seriously gnarly Samurai which Ashley knows very well – because its owner, Steve Stimpson, is his dad.
It's never had a penny spent on it,' says Ashley Stimpson. 'Everything on it is hand-me-downs. There's nothing new that's been bought for it at all.'
Ashley's no stranger to TOR. A couple of his trucks have been in it before, most recently in May this year when we featured the Hi-Lux he had just finished building, and both have shown that he puts spanner skills and imagination above anything you can do with a credit card.
The Samurai in this article takes the same approach, but there's once slight difference. Ashley did a lot of work on building it, but it's not his. It's his dad's.
Steve Stimpson in turn got the off-roading bug way back when from his own dad, who used to have a caravan in Wales and an SJ they used for running around in when they were staying there. 'We'd borrow it to go playing in the woods,' says Ashley, and with the seed thus sown both of them have been into Suzukis ever since. Ashley's moved on through a range of other Japanese 4x4s, but Steve has kept on developing his Samurai throughout the decade or so that he's owned it.
That's a good thing, because it didn't start well. Steve first clapped eyes on the vehicle, a left-hand drive Sammy first registered in Spain, when it showed up at his old work with a blown engine. After a while, nobody seemed to be doing much with it; eventually it became available, and you know the rest.
Or not. Steve's old work was a bodyshop and Ashley had a set of 33" tyres. 'We thought "we can fit those,"' he recalls, and with modded leaves and a bit of arch abuse he was right. So Steve took it to work, the paint shop boys did their magic and hey presto, one shiny mini-monster.
If you're shaking your head in horror, don't worry – they did very much see the light. Time passed and those 33s started getting used the way 33s should. Which in turn meant the bodywork got beaten up the way bodywork, well, shouldn't.
'As we got more brave and adventurous, more panels came off,' says Ashley. What replaced them was a series of tubular arches culminating in a full trayback design at the rear, so that when you look at the truck now you're seeing an original cab and bonnet and not a lot else. The roll structure runs down to a pair of box-section rock sliders, the rear stays mount the spare tyre (it's on 35" rubber nowadays) and the front wing bars and bumper culminate in a stinger. No wonder that at first glance, it appears to be made entirely of steel.
Steve was in his element here, as, in Ashley's words, he's the family's star welder. They're all are able to do a bit if necessary, but Steve's the man they turn to for tip-top work. 'We did build it together,' says Ashley. 'But he's the one who does all the graft!'
When it comes to the kind of graft you don't see without clambering underneath a vehicle (or getting run over by it), a decade-long process of development has seen its leaf springs replaced by coils. Vitara rears at front, since you ask, and a pair from a Ford Focus Estate at the back 'They're really long!' says Ashley. 'But they have to be from the estate – the hatchback doesn't seem like it was made to carry as much weight.'
The axle at the back was donated by a Vitara which Steve bought specifically to butcher for parts. Rather than coiling a Samurai unit, it was easier just to slide the Vit axle into its place – or rather, three inches behind its place, which is where they decided it should go to enlarge the truck's wheelbase. Not a problem when you've got to weld on all the suspension brackets anyway and get to choose where they go.
They retained the Vitara's A-frame there, but up front they were free to choose whatever they wanted, what with there not being anything original to work from. The result was a four-link set-up, using Nissan Patrol rear lower links up top and fabricated jobs down below. The truck also runs a demountable panhard rod, which goes on for tarmac use – the Samurai isn't Steve's daily driver, though he's used it that way at times and it's still road-legal.
Yes, even with that stinger. 'I've had one on all of my off-roaders,' says Ashley. I think dad liked them! We've heard people saying things about them, but we've never had a problem with them at the MOT. When you get pulled over by the police it's normally just that they're interested in the truck – they've never given us any grief about it and I think they recognise us now!'
The prop behind the front axle is a home-made affair which Ashley built from a lengthened SJ rear unit. Out back, it's a bit more simple – they got a Hi-Lux prop to fit perfectly, and better still it bolts straight up to the diff flange on the Vitara axle.
That Vitara we mentioned also donated the truck's engine, a 1.6 carb unit which drives a 5.1:1 Rob Storr transfer case through a standard SJ gearbox. The engine runs a home-made four-branch exhaust and SU carb, the latter fed through a custom snorkel via an air collector sporting an internal hot water coil to prevent the common coil-climate problem of the air in the carb freezing up.
The engine powers a steering box from a Patrol. This is perfect because it was designed to sit outboard of the chassis rail – so when you move it to the left, it sits inboard. Better yet, the pitman arm points forwards, which was ideal as the truck's wheelbase was further enlarged by moving the axle 4" closer to its nose.
Also from a Patrol is the vehicle's heater, which shares cabin space with a pair of Ford Fiesta seats. The rad's from a Mazda, the fans from a Maserati and the headlamps from an old Ferguson tractor, while Land Rover engine mounts were used on the transfer case as 'they were the right shape.' The case is protected by a home-made rock bucket, too.
When Ashley says the Sammy's 'never had a penny spent on it,' he's kind-of right. There's plenty on it that someone lashed out for once, but it certainly is a work of hand-me-down generosity – and, more than anything else, hard graft and smart thinking by its builders.
It might indeed be a Samurai, Jim, but not as we know it. It's longer, taller, more powerful and, most of all, completely covered in tube where once there were panels. It's a tough nut, this one – and, despite the lack of flashy purchases, it almost never breaks. That Hi-Lux of Ashley's got a lot of respect when we featured it back in May – and Steve's Sammy does a top job of proving that when it comes to building killer trucks, talent runs in the family.
SJ, FABRICATED ROLL CAGE, TUBULAR BODY, STINGERS, KUMHO MT TYRES
Share this article