Who Cares (As Long As You Care For Me)
Originally Published: May 2005
Words: Tim Gibson
Pictures: Steve Taylor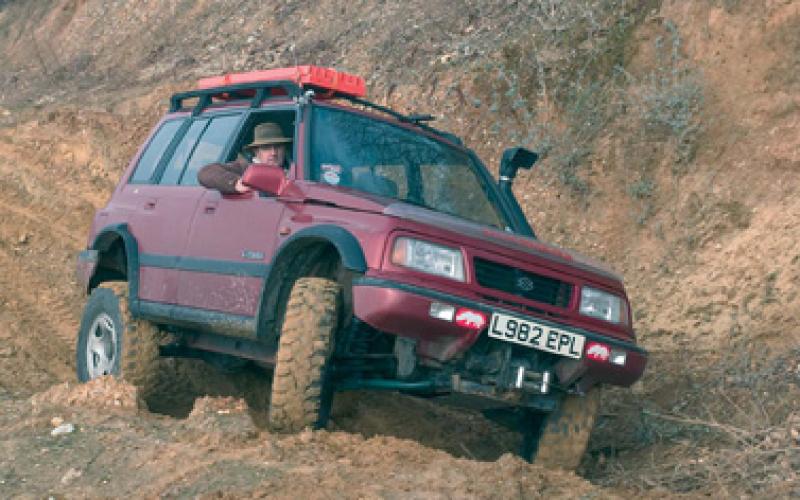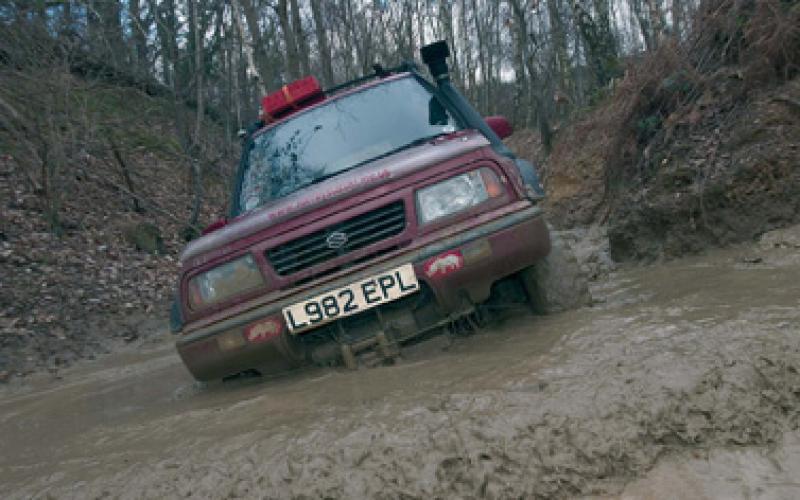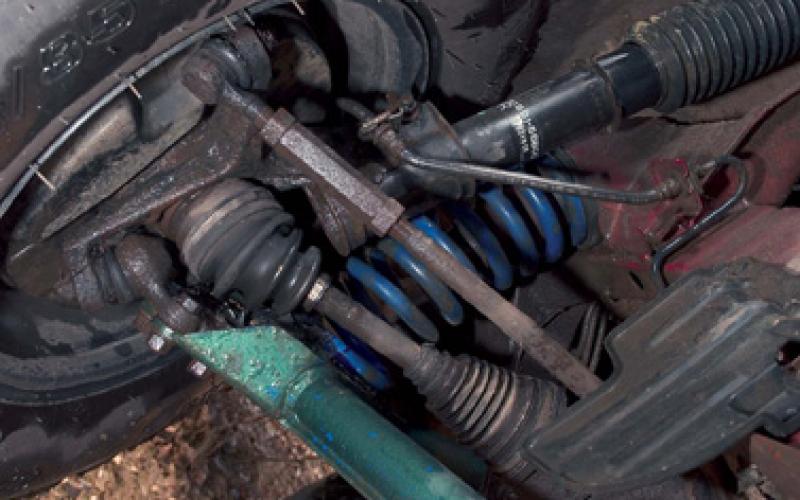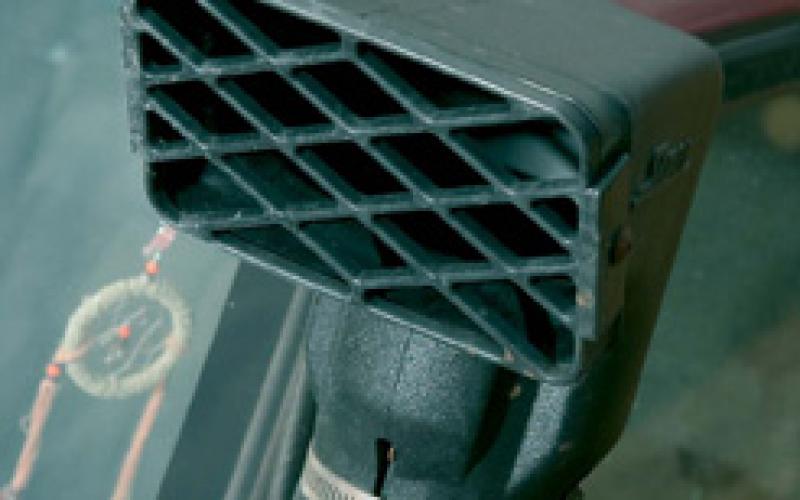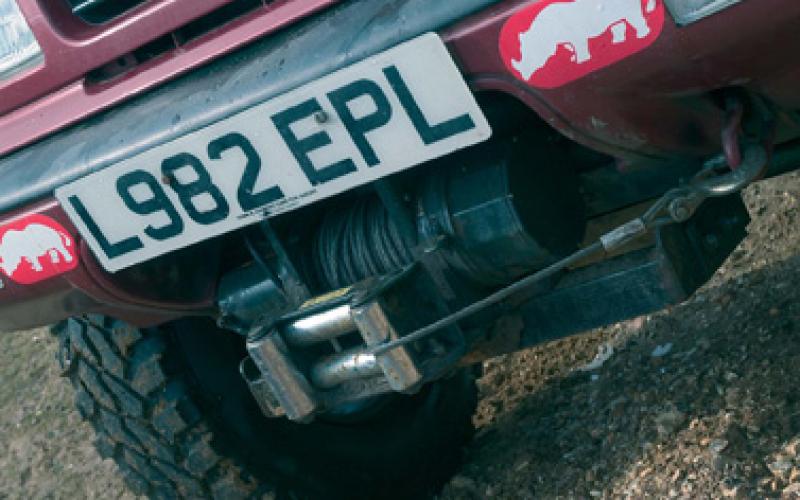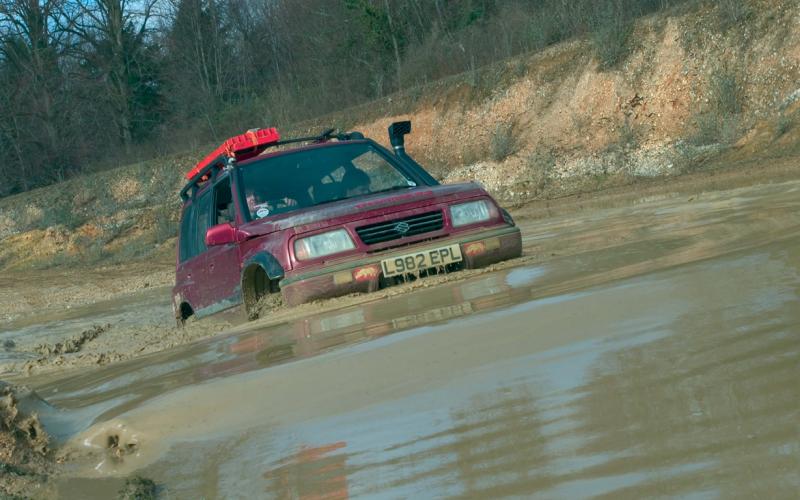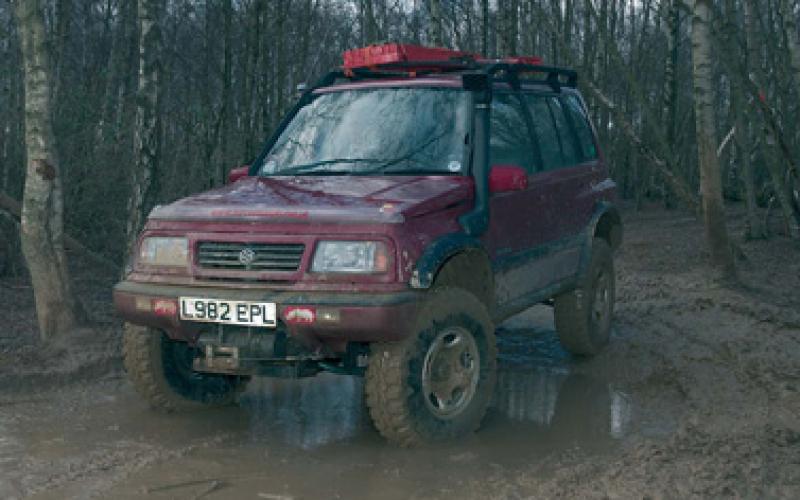 <
>
It may be the worst title in the history of the magazine trade, but at least we managed to find a Tony Bennett song with the word 'long' in it. Because another Tony Bennett has been making sweet music with a long-wheelbase Vitara. See what I did there, etc etc…
Everyone knows the Suzuki Vitara is a truly awesome off-road machine. In short-wheelbase form and with the minimum of modifications, it can eat many a larger car for breakfast and still have room for a flapjack mid-morning. But the long wheelbase derivative isn't so widely praised for its capabilities in the rough stuff. In fact, with its low-slung front wishbones and poor ramp breakover angle, the five-door Vitara is a rare sight in extreme off-road circles. 
But for every rule there must be exceptions, and Tony Bennett is one of them. He's been running his five-door Vitara JLX for the past three years and in that time has converted it from a bog-standard family vehicle to the mud warrior you see in the pictures. An off-road enthusiast for some years, he cut his teeth with an SJ his wife fell in love with during a family holiday in Dorset. 'We went away in a Metro,' he explains, 'and came back home in a Suzuki Jeep!' Within a few months, Mrs Bennett grew tired of the SJ's lack of car-like refinement, so Tony sold his MG and started to use it as his daily driver.
It wasn't long before he'd graduated to a short wheelbase Vitara and duly fitted a 1.5-inch suspension lift and various other bits of off-road equipment. However, the Bennett children soon reached that age where they start to grow and Tony decided the time had come to buy a five-door vehicle with a larger boot than the one on his current Vitara.
So it was while his wife was off shopping for a day that Tony slipped out and bought the long-wheelbase Vitara that has served him since. 'She really wanted something like a Discovery,' he explains, 'but I knew the Vitara would be plenty big enough for us and I thought it would be a lot more fun.' Another factor that influenced his decision was that he could utilise the components already featured on his three-door Vitara in order to give the new vehicle a bit of off-road credibility.
For a long while, then, Tony's Vitara was fitted with a 1.5-inch Pro Comp lift kit, a 1.5-inch Rocky Road bodylift and 215x85R15 mud tyres. He was very satisfied with this set-up and even felt compelled to write a letter to this very magazine extolling the car's virtues when a certain member of the editorial team (that would be me) slated his own newly acquired five-door Vitara.
But, as often happens when you mix in certain muddy circles, Tony's off-roading tastes took a more extreme turn and he wanted the Vitara to reflect this fact. Fortunately, Ian Warren was breaking the much-admired Vitara that we featured in the July 2003 issue of TOR and had a three-inch Calmini Super Articulation kit available at a knock-down price. Tony couldn't resist and also decided to buy a set of one-inch Rocky Road spring spacers to give even more room beneath the arches. This created enough clearance for a set of 235x85R15 Colway Mud-Terrains.
As with most of the modifications that feature on the truck, Tony did all of this work himself. He fitted the Calmini suspension on his drive at home and declares that the job was surprisingly straightforward. He even reduced the height of the spacers that feature on the bodylift kit by half an inch so he didn't have to install longer gear levers.
'I'm not really sure about the wisdom of bodylifts,' Tony admits, 'so I've stuck with a fairly modest one just to give a little bit more room for the tyres. I don't think I'd ever go with three-inch spacers as I reckon they would put too much fresh air between the body and the chassis.'
This comment reflects Tony's concern for safety as well as a desire to keep the vehicle looking reasonably discreet. Indeed, compared with many mud-plugging Vitaras, this one is pretty tame. That doesn't stop it doing the business when it goes off-road, however. Despite occasionally see-sawing on humps where his SWB-driving contemporaries have no difficulties, Tony reckons his Vitara is just as capable as its shorter stablemates. 'People don't think it'll perform off-road,' he explains, 'and they are often surprised when they see just where it will go.'
Ironically, its biggest weakness at present when it comes to off-roading is the front-mounted winch – a Q500 (answers on a postcard, please). Purchased at a bargain price from eBay two years ago, it's installed below the standard front bumper on a home-made bracket. Tony's father-in-law is an engineer and he designed the set-up because Tony wanted to fit the winch 'in a matter of minutes' after he'd bought it.
The arrangement is fine as a short-term measure but, because it is very low to the ground, the winch works as something of a plough. This makes it prone to getting damaged, of course, but it also means that it is covered in a thick layer of mud whenever Tony wants to use it… not ideal for speedy recoveries and certainly not pleasant for the winchman.
A plan is in the offing to move the winch bracket higher so that it protrudes through the standard Suzuki bumper rather than resting beneath it. Tony will cut a gap in the bumper to make room for the winch and then mount the unit in this space. He is eager to avoid fitting an aftermarket winch bumper because he wants to keep weight to a minimum. Moreover, if he can find some way of keeping the body-coloured front bumper in place, it will accord nicely with his desire for the vehicle's appearance to be low-key while maintaining excellent off-road ability.
Long term, Tony's hope is to begin entering challenge competitions and he recognises that if he is to stand a chance in this environment he will need a bigger winch on the front. This is something for which he's keeping an eye open, and he intends to move the Q500 to the rear when he eventually finds one. This will increase the Vitara's ability to compete on level terms with other challenge trucks and give welcome peace of mind when the going gets tough.
Power comes courtesy of a bog standard 16-valve 1.6-litre Suzuki engine. It isn't the one that originally came in the car, as Tony blew that up during a foray into some deep water. That explains why he chose to buy Ian Warren's Safari snorkel at the same time as the suspension kit and why he's a little more careful about wading nowadays. He enlisted the help of fellow Vitara owner Mark Burfitt when it came to installing the snorkel as he didn't feel entirely confident about drilling a hole in his wing without having someone else on hand to lend their opinion.
Surprisingly, Tony's Vitara is currently fitted with standard five-speed Suzuki transmission. Given the oversized tyres, this makes hard work of steep inclines and, although bearable, Tony admits that the car's on-road performance is less than ideal. 'I'm aiming to remedy this with a ring and pinion upgrade for both axles,' he explains.
This modification adjusts the ratios of the axles in order to reduce the gearing and make the car better equipped to deal with the increased tyre size. The trouble is, it costs a small fortune to do the conversion and entails a lot of detailed work with the insides of the axles. Understandably, then, Tony is biding his time in the hope that he'll be able to get hold of a kit for less than the RRP. Meanwhile, he's happy to knock the car down a couple of gears when travelling up inclines and get to his destination a little more sedately.
The back of the car looks near-standard and Tony does not intend to replace the rear bumper until he fits a winch in its place. He also runs with a standard Suzuki roof rack on to which his waffle boards are mounted for ease of access. Fatboy wheelarches, which were again sourced over the internet, are necessary in order to cover the width of the tyres and adhere to MoT regulations. They were relatively cheap, and Tony has painted them to match the colour of the bodywork… all part of his 'keep things discreet' motto.
Of course, this all goes by the wayside when you see the vehicle performing off-road. In this environment, discretion goes out of the window and Tony tackles obstacles with enthusiasm and gusto.
What is more, his confidence in the Vitara is usually well-founded. It surmounts extreme terrain with the kind of grace not normally associated with long-wheelbase 4x4s and the usual five-door Vitara weaknesses are rarely apparent.
It is all a matter of compromise, of course and, as Tony's gearing issues highlight, turning a LWB Vitara into an awesome off-roader effectively undermines its on-road manners, which are generally considered to be better than those of the three-door derivative. Nonetheless, it's great to see a vehicle that has suffered a lot of bad press since its inception proving the critics – including this one – wrong in such emphatic style. Tony Bennett may well have settled on an unusual choice of vehicle as the basis for an extreme off-roader, but he's carried the project off in impressive fashion.
VITARA, CALMINI SUSPENSION, COLWAY MUD-TERRAINS, SAFARI SNORKEL
Share this article