Home From Home
Originally Published: August 2013
Words: Robbie Ronson
Pictures: Vic Peel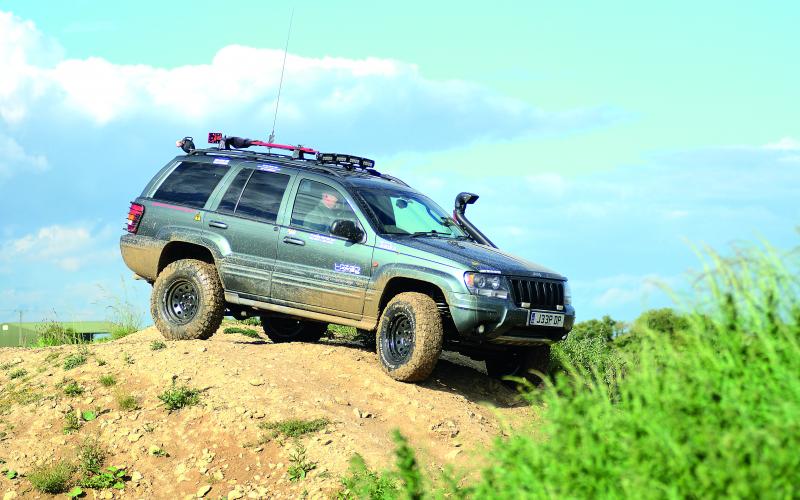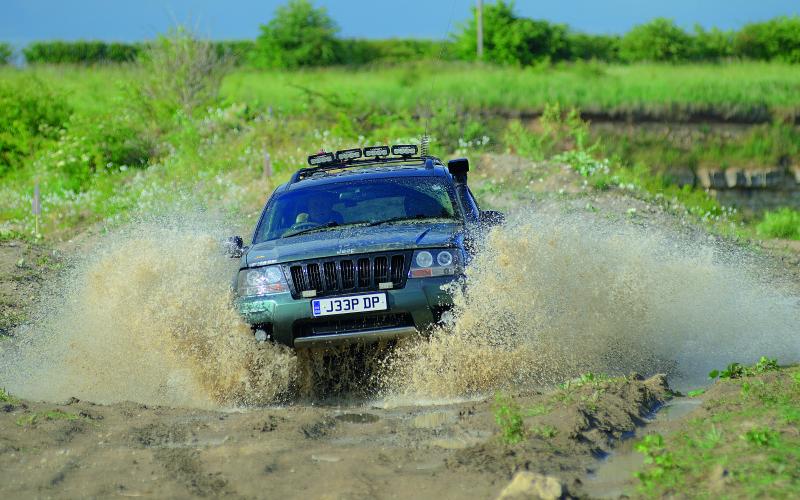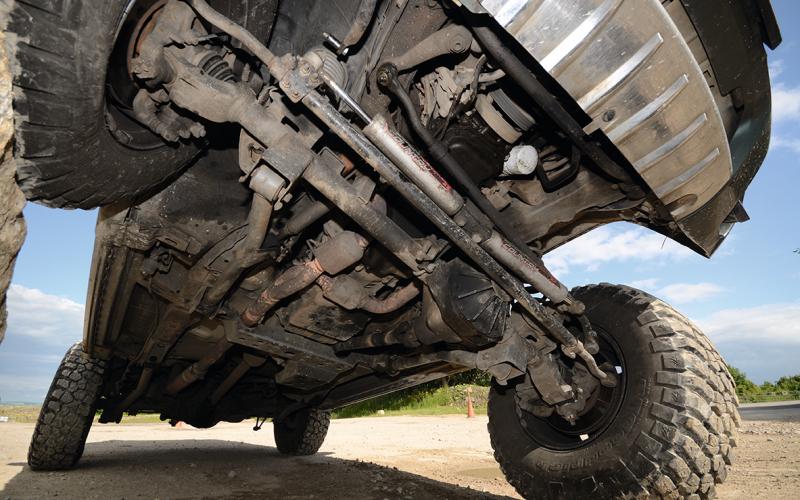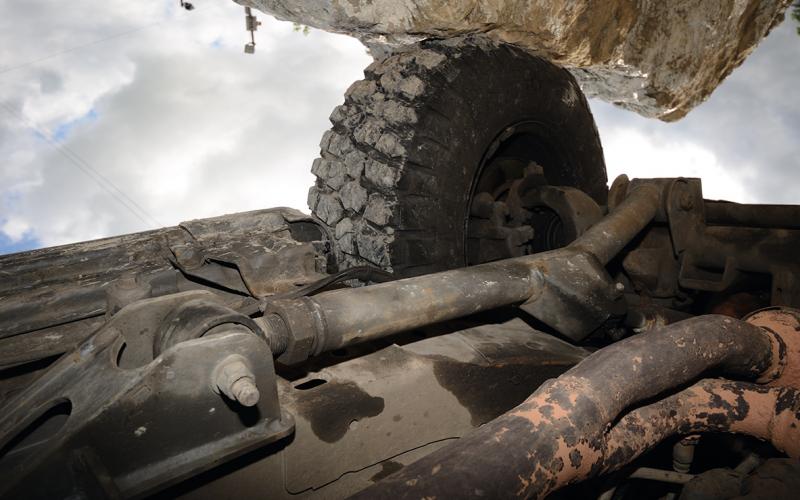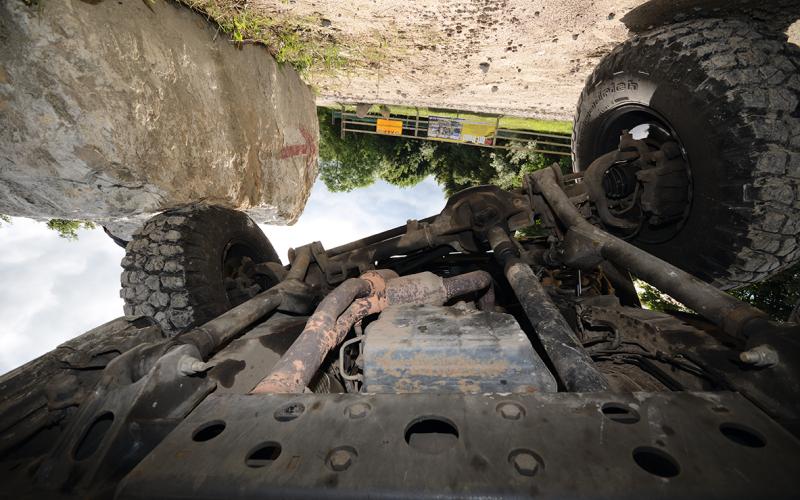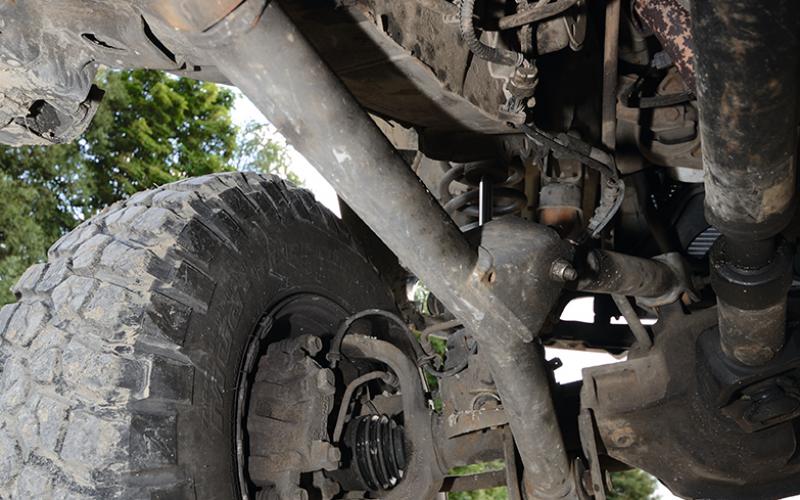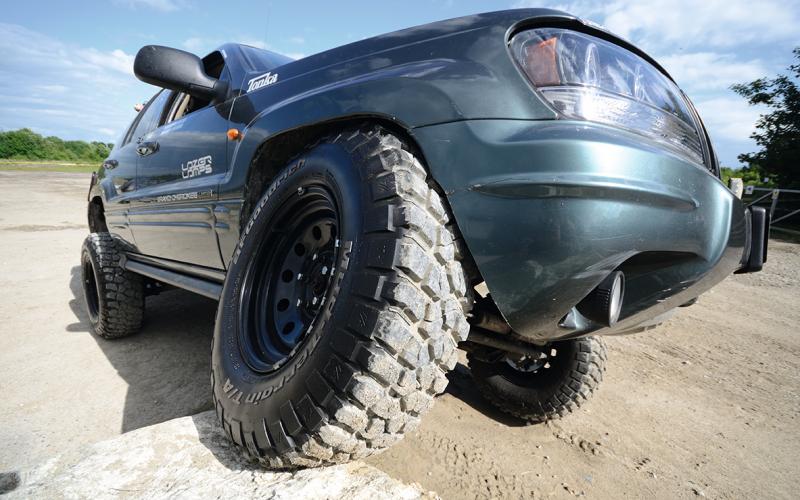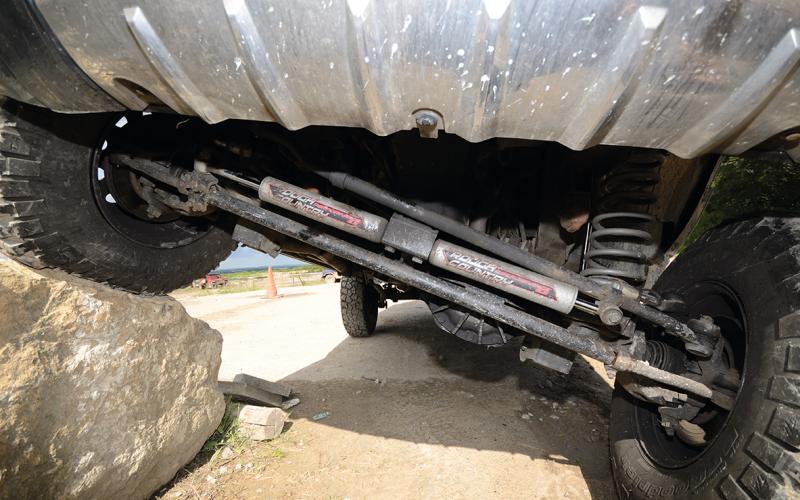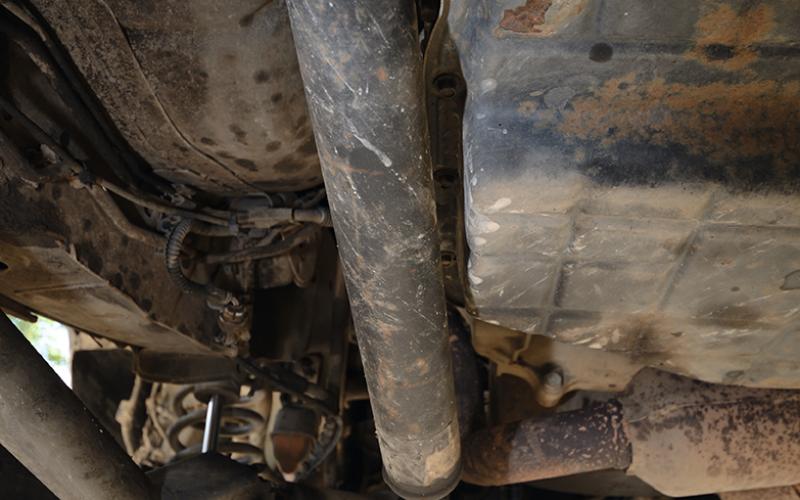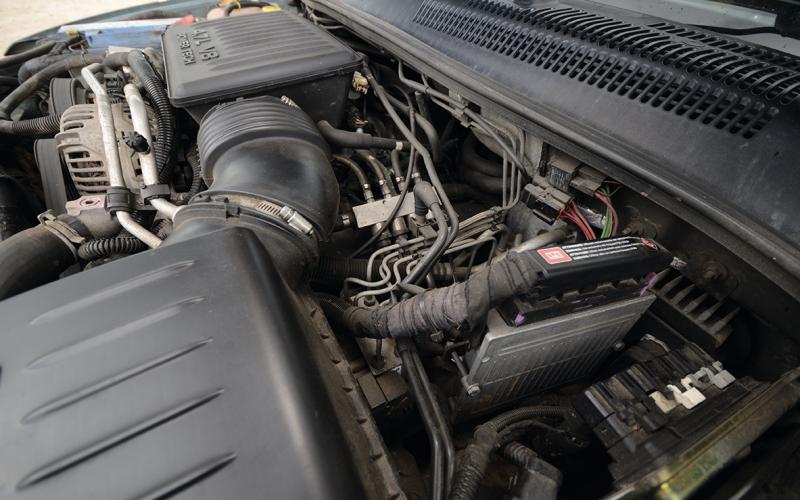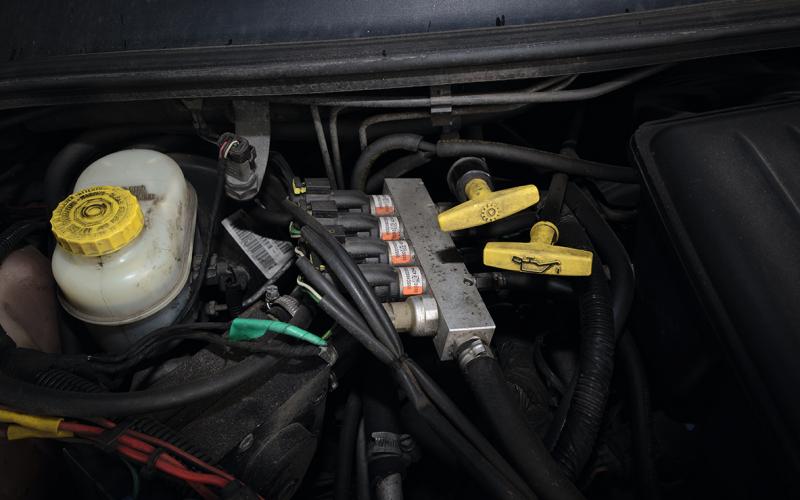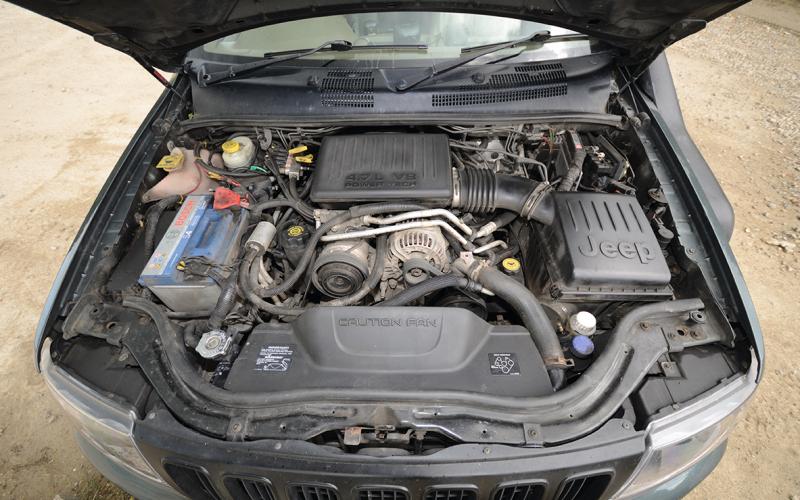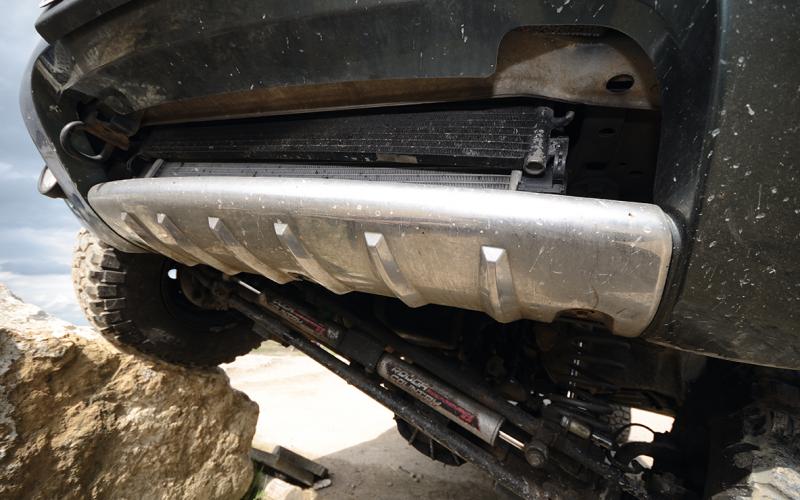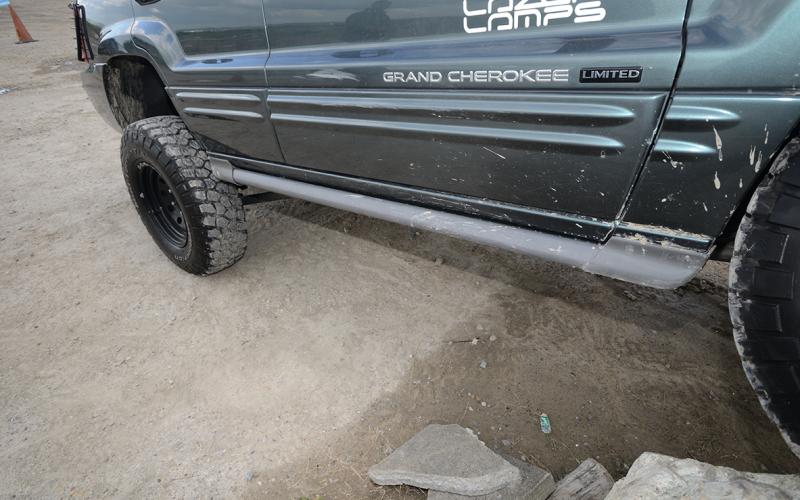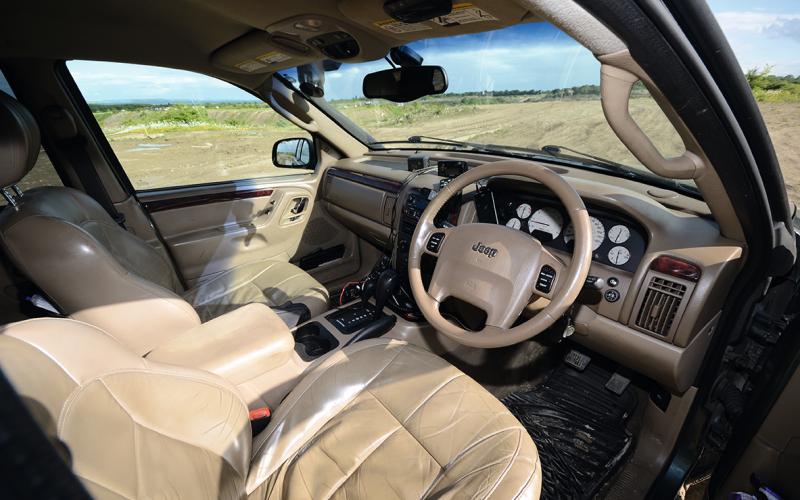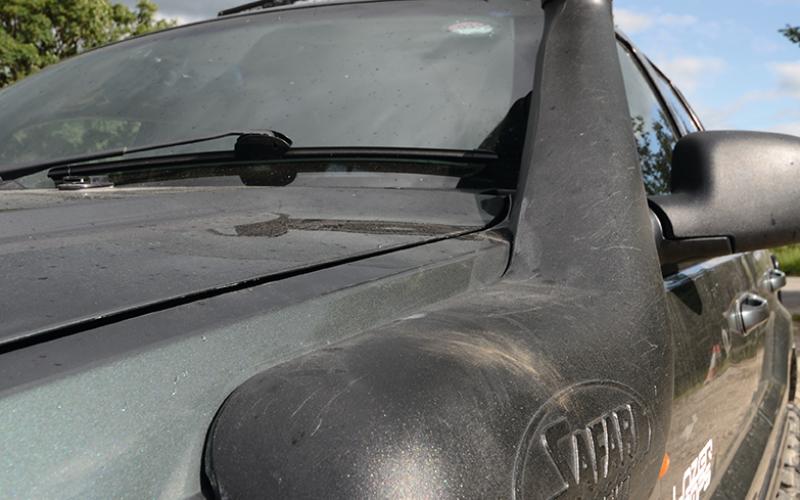 <
>
Nick Albion describes his Jeep Grand Cherokee as an  'armchair off-roader.' With 50,000 road miles to do every  year, on top of needing to be able to access some of the most remote working locations in the country, he's entitled to a bit of comfort. Not least because having lifted it ever higher through a series of suspension kits and tyre combos, he's finally got it finished. At least, he says he has…
A lot of people who want to buy a 4x4 convince themselves that they need one for work. Whether it's because they tow a tiny little trailer every so often, or one of their clients has a gravel car park, or once in a while they carry loads of luggage you could fit perfectly well into a medium sized hatchback, they tell themselves that only a 4x4 will do.
As we all know, they're right. Only a 4x4 will do. Not because they really do need one for work but because, well, if only a 4x4 will do, then only a 4x4 will do.
Nick Albion knows that very well. He's a signalling and telecoms engineer on the railways, so he spends his time working at what are called 'authorised access points' on the line – most of which are reached via rough tracks.
In his line of work, it's true that only a 4x4 will do. A few of his colleagues try to do it in everyday cars, and he spends a lot of time towing them out when they've got stuck. That's when they're not walking miles from one lineside box to the next because their crummy little Euroboxes can't hack the drive.
Nick's been there and done that. Three years ago, he had a Renault Laguna, and a point came during the winter whiteout when he couldn't see the wheels for snow. 'I was stuck,' he says. 'I couldn't get to work for three days, and that's not funny when you're self-employed.'
Times have changed. 'Now, you have a foot of snow or water outside and I'll still be able to get to work. When it snows, I often go out and drive around seeing if anybody needs help!'
That's because of the vehicle we're looking at here, which he bought to ensure that once the snow had melted enough to let him flog the Laguna, he wouldn't be getting into the same spot again. It's a late Jeep Grand Cherokee WJ (or, to be precise, a WG, a code name given to round-foglight facelift models from 2004 until the end of production the following year), which he started modding about 18 months ago.
Despite the Laguna he had before it, which we'll tactfully call a little lapse of judgement, the Grand is by no means the first 4x4 Nick's owned. There was a Frontera, then a Grand Cherokee ZJ whose gearbox went bang, and he's also the owner of a Pilgrim-bodied, Range Rover chassised off-road kit car that gets regular pastings at his local quarry (or Kirton Off Road Centre, as it's known to most of us).
Now, this wouldn't be much of a story if that was all there was to it, but Nick likes his cars. He's got a show-stopping Cobra, too, he's restoring a CJ6 and having marshalled at the recent King of the Valleys Qualifier, he's now planning to build something he can compete in next year. 'I think I might be a serial modifier,' he confesses, and the Jeep proves his point. It's a work truck, and it was never meant to become a modded off-roader. But just one look and you can see how well that plan worked out…
It all started when Nick joined the Birty Dastards Jeep Club. The Grand he'd bought was pretty much spot-on for him, with the big 4.7 V8 engine and LPG already installed, but a rear ball joint was knocking and he wanted some advice
on what to do about it, so he hit the club's forum to ask his fellow owners.
He got plenty of advice, and he's been an enthusiastic member ever since. But he also got a severe case of The Jeep Bug. 'Initially I bought it just for work,' he admits. 'And I joined Birtys as an off-roading novice. But then I saw all the modified trucks, so like a sheep I followed…'
We're always going on about how the best way to get what you want from a project is to plan it as thoroughly as you can before you start. Nick did pretty much exactly the opposite, but he's living proof that even if it's not the cheapest or quickest way to go about it, taking a suck-it-and-see approach to modding can still work.
'The first mod was a 2" puck lift,' he says, 'and I hoiked on some 31" General Grabber ATs.' You'll more often hear people calling it a spacer lift, but a puck lift simply involves putting blocks in the spring mounts to add height and allow for bigger tyres. A little too big, in fact, at least for the bodywork on Nick's WJ, which soon got a seeing to from the business end of a Stanley knife to stop all the rubbing.
Job done? Er, well… 'After a couple of Lincolnshire laning trips, I realised that 2" just wasn't enough. So with a contact in Birtys, I sorted an Iron Rock 3" lift.'
This came with an adjustable panhard rod, and Nick also added a UJ-style front prop to replace the standard unit, which was equipped with a CV joint and therefore wasn't so good at staying with the amount of droop the suspension was now able to achieve. That improved matters a lot, and Nick was happy. His Jeep was finished.
Unfortunately, he made the mistake of saying this to everyone on Birtys. 'Jeeps are never done!' was their mob-handed response, and next thing you know there's a 4" long-arm kit from Rough Country winging its way across the Atlantic. 'This was the first one imported and fitted to a truck in the UK, they said. Proper trendsetter, me…'
Nick's mate Richard Petyt joins the story here, as the two of them fitted the suspension as a team. 'He's a first-class mechanic. But two days on my back fitting it with the Jeep on axle stands was no fun. Americans don't know whether to go metric or imperial, but can let you know both when talking about the same nut and bolt in the same sentence. I learnt some new words, though…'
The bigger lift allowed for bigger tyres, so the WJ now rides on 33" BFGoodrich Mud-Terrain KM2s. He's a big fan, too, praising their road manners and longevity while emphasising that they're a vast improvement off-road on the all-terrains he used to run.
And that's how Nick rolls. He'll buy something, try it, decide if he likes it and, if he doesn't, sell it on and buy something else instead. He added a set of roof lights after the 3" lift, but after a while a fellow club member offered him a good price on a set of Lazers 'which are so bright that at night, people are getting up for work as they think dawn has broken.'
Another classic case was the set of Bushwacker flares he bought, with the intention of running wheel spacers to give the truck a wider stance. 'I'll  get in idea in my head, then I'll go off and try it. I put the flares up against the Jeep, looked at it and it just didn't look right. I always want to keep it looking like the Jeep it used to be.'
That's a good example of the approach he has in general. 'I never wanted to take it so far that it was uncomfortable and undriveable. I've taken it to the point where I can enjoy it, but I don't want to go too far. You do get to the point where the truck's fantastic and it's done, and then you think "what's next?" But this is the perfect work truck for me, and if there's anything wrong with it I am the most depressed man in the world! I've done 100,000 miles in it in the last two years, so I've always got to put that side of it first.'
It's a strange blend, then, this Grand. It's a daily drive, a work truck, an off-road toy and a stickered-up street machine. And it ticks each of these boxes with aplomb.
With the combination of V8 power and LPG, it even manages to be a tarmac terror and, within reason, a sensibly economical and undeniably planet-friendly do-everything motor. It even doubles up as a zombie invasion response vehicle, if the sticker on the back is to be believed, and what this shows is that like any good modded car, it's a pretty cool window on its owner's personality, too (Nick's sense of humour shows through in every sticker it wears).
It's not every vehicle that can do so many different things so very well, but there's a reason why Nick drives a Jeep. Actually, of course, there are several reasons, and towing his fellow lineside engineers out of ballast traps in their stay-on-the-road-mobiles is just one of them. And there's just the one kind of vehicle that's up to the job. We've been saying it all along: sometimes, only a 4x4 will do.
We photographed Nick's Jeep at Kirton Off Road Centre, a vast quarry site near Scunthorpe. The terrain there is very varied and pretty legendary,  as is how stuck you can get… To find out more, visit www.korc.co.uk.
BF GOODRICH MUD-TERRAINS, LPG CONVERSION, JKS DISCONNECTS, SAFARI SNORKEL, ROUGH COUNTRY SUSPENSION ARMS
Share this article