Cruiser Control
Originally Published: January 2014
Words: Frank Frogly
Pictures: Dick Hair and Julian Voelcker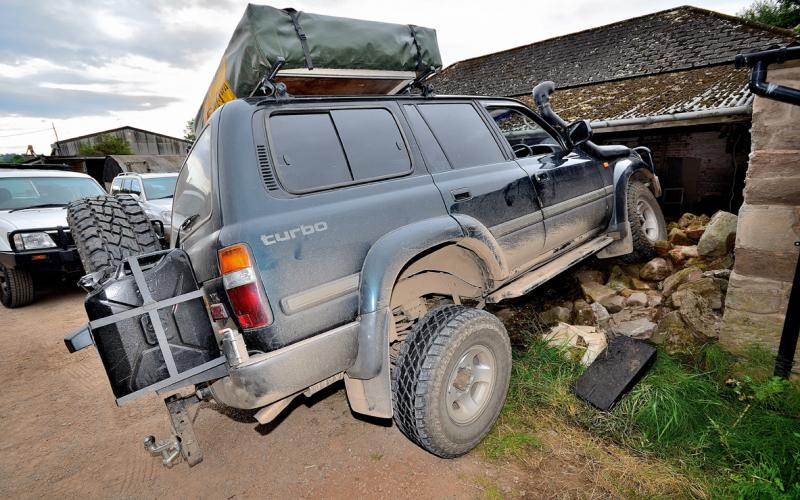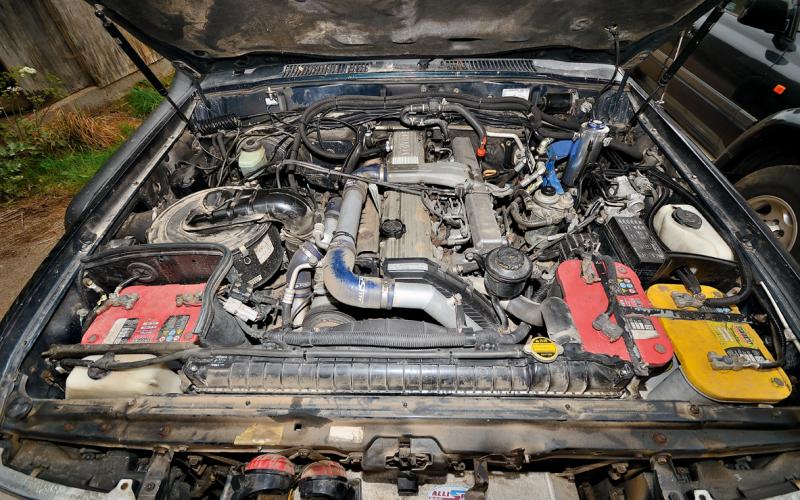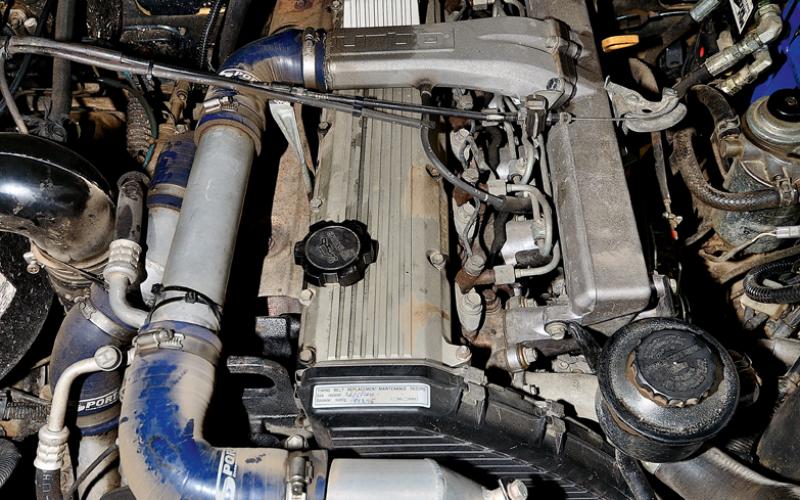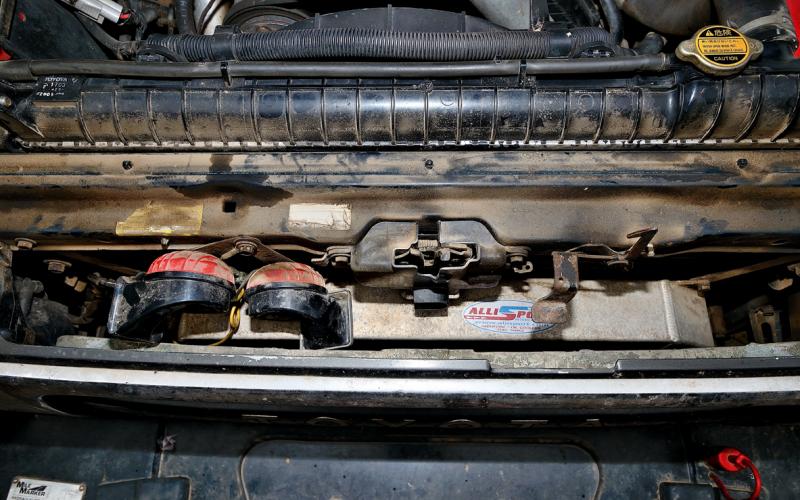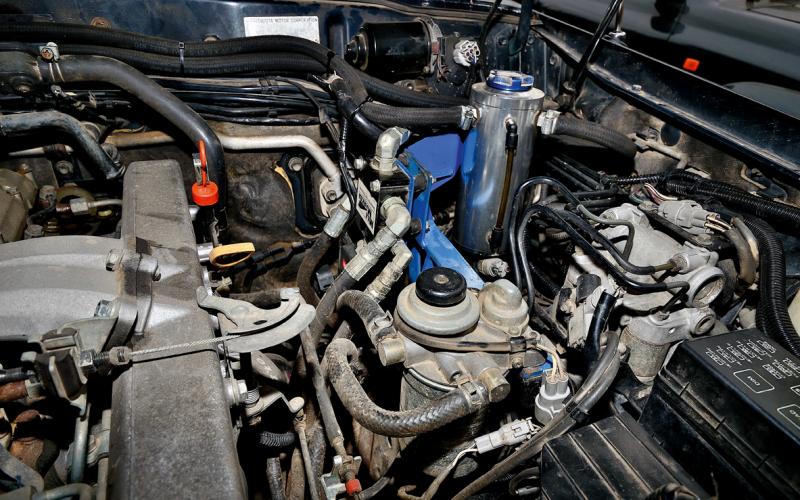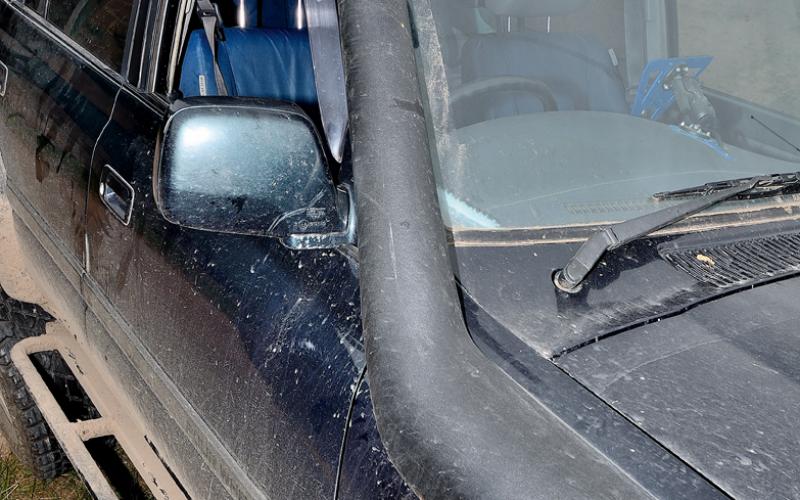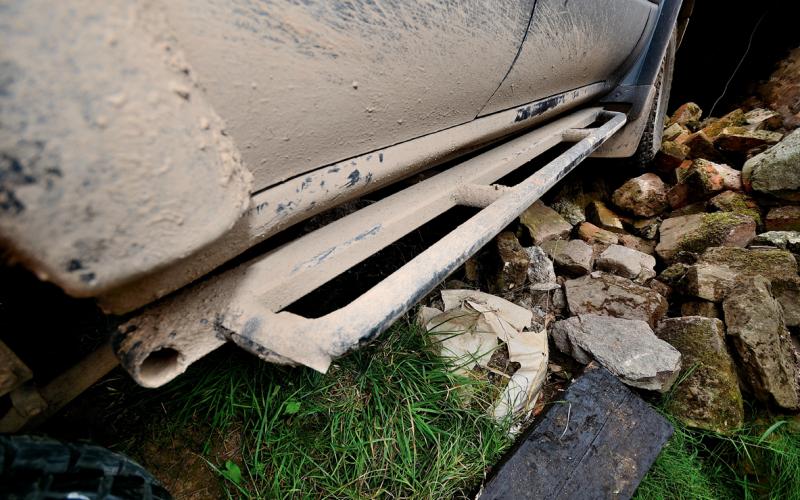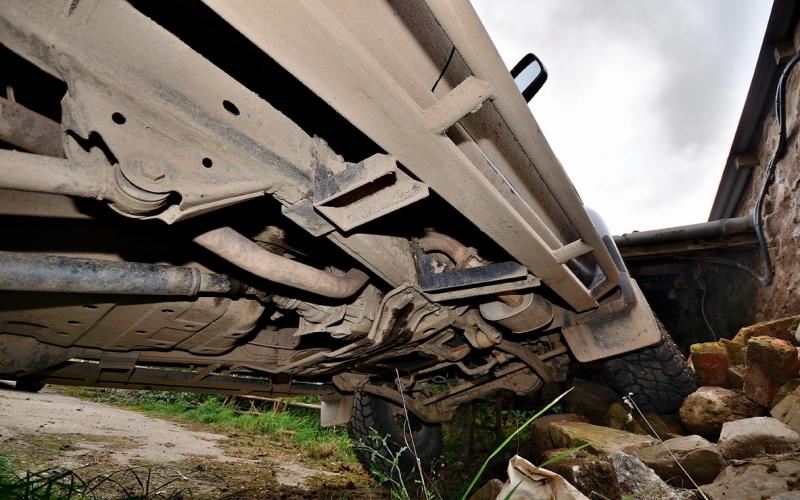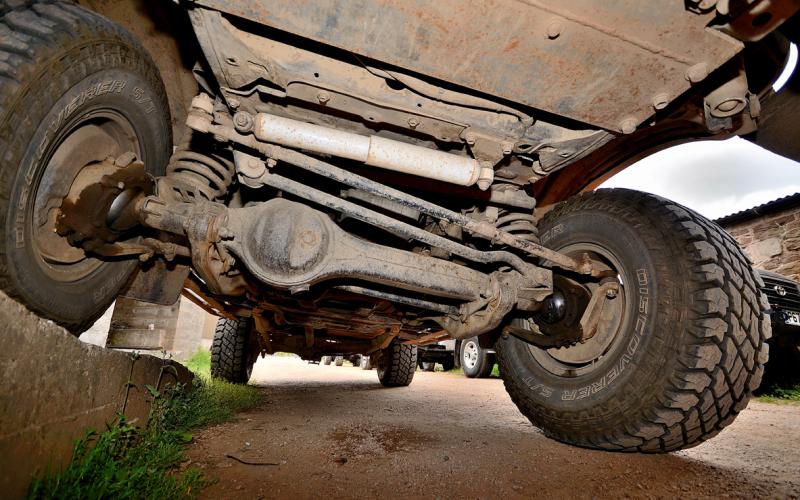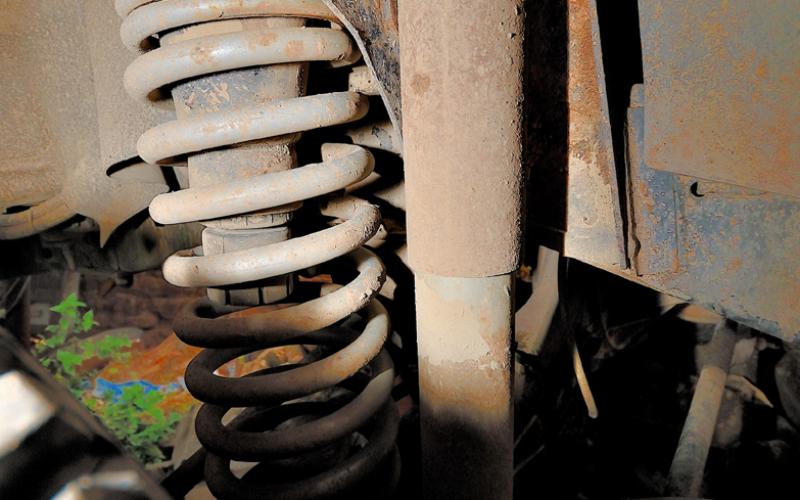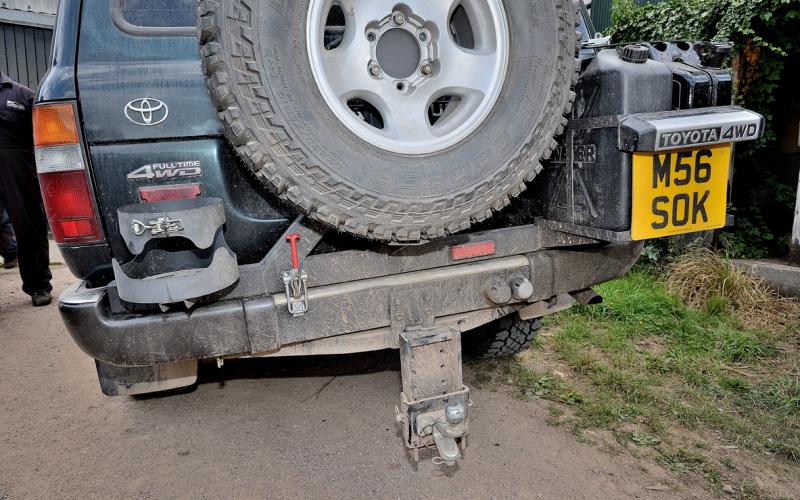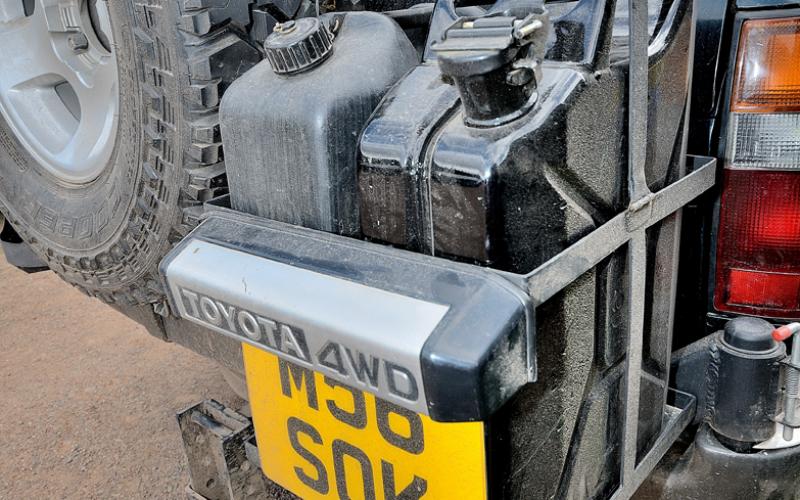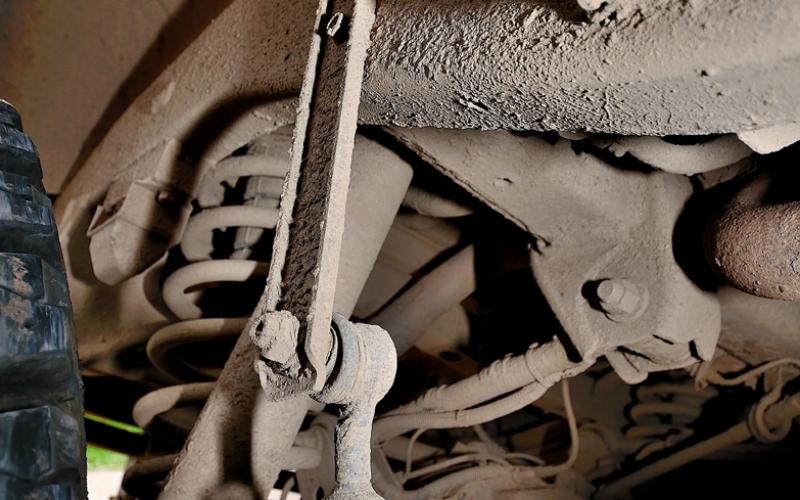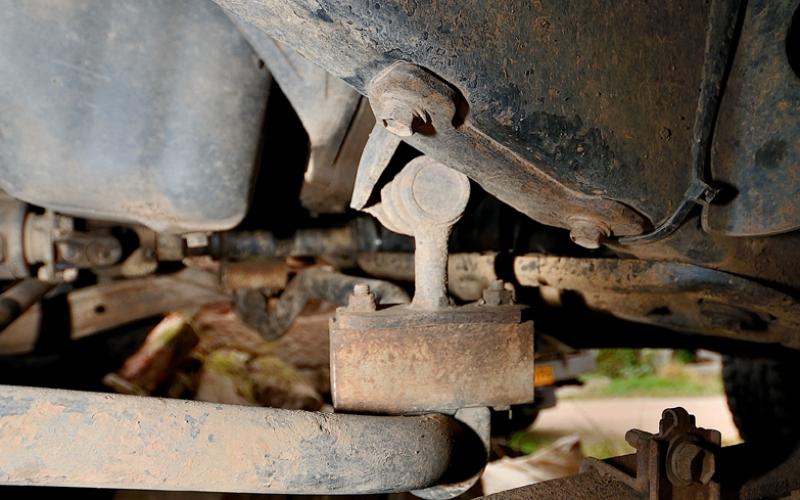 <
>
Julian Voelcker owns a company that specialises in modifying Toyota Land Cruisers. But instead of just trying to sell his customers as many bolt-on bits as possible, he preaches the value of self-control. Land Cruisers go everywhere the world over in standard form, you see. Just don't go thinking yours needs to be as tooled-up as his own…
Who among us hasn't at one time or another clapped their eyes on someone else's off-roading pictures and thought it looks like fun? Even if you already do it, for some reason when you see what other people have been up to you want to do that more.
Julian Voelcker is not your everyday off-roader. He didn't start off on a motocrosser, find his way into trialling or playdays in an old beater then move on to spending a fortune on a competition car. He didn't stretch to affording an old beater of a Sammy or Land Rover just for something to drive. He hasn't had to break everything in sight to learn the value of starting with something that won't.
He has, however, done something many of us dream about, by turning his family car into a full-on adventure wagon. And another similarity to a lot of well known 4x4 figures is the path he's taken through the hobby from novice to hobbyist to pro.
Julian is the proprietor of Overland Cruisers, one of Britain's leading specialists in preparing the iconic Toyota Land Cruiser for long-range travel. The company builds and maintains all the familiar models from the Cruiser's recent family line, advising owners on what needs to be done (and, just as often, what doesn't) to get their vehicles ready for the working life and/or adventures ahead.
Chances are you're already picturing wall-to-wall 80-Series VXs here, but customers' vehicles in and around the company's workshop when we paid a visit included the smaller Colorado and later 120-Series, a beautifully presented 105-Series version of the Amazon model that replaced the 80 and even a super-rare (in the UK, at least) 70-Series LWB 'Troopie' destined for a working life in Malawi in the hands of a British doctor doing voluntary work out there. It's the 80 that Julian owns, however – this 80, in fact, which since he bought it in 2004 has been treated to a wide range of interesting and sometimes quite unique modifications.
Now, modifications are to a great extent what this magazine is about. But Julian has an interesting take on the subject. 'The thing I remind all owners before they start kitting out their vehicle,' he says, 'is that Land Cruisers are used the world over in standard form. So unless they have specific requirements, most extras are a waste of money.'
This from a man who earns his living by preparing them for a life of hardship But Julian is dismissive of the companies out there who specialise in taking enormous amounts of money off people in return for simply bolting lots of impressive new goodies on to their trucks. If you do that without paying any attention to the truck underneath all the bling (or, indeed, to the person who's going to be driving and therefore maintaining it on the journey ahead), all you've got is a very expensive breakdown waiting to happen. Yes, Toyota Land Cruisers break down.
They do if they're not looked after, at least. Julian talks of 'baselining' – the art of bringing an old and well used vehicle back to the point at which it's once again a sound, reliable platform for whatever extras you want to add. This means addressing the unglamorous things – stuff that happens over time which will, eventually, call a disastrous halt to proceedings if all you can bear to spend your money on is kit that'll impress your friends before you set off.
Starting with the boring bits is important for all sorts of obvious reasons. You wouldn't spend all your money on a pair of Unimog axles and bolt them to a rust-addled old chassis you found in a hedge, and baselining a Land Cruiser follows the same logic. Things that might leak, wear, corrode or perish over time need to be brought back – basically, the dream is to start with a brand new vehicle, but since none of us can afford that (and precious few suitable ones are made new these days anyway) you need to get a used one and take it as close to that as possible. Then, and only then, do you want to start with the bolt-on fun.
Julian's Land Cruiser is a case in point. He describes himself as 'totally self taught' with the spanners, but having bought it with 125,000 miles on the clock it's now knocking on for twice that and still going strong. Stronger than ever, you might say, with the latest mods he's made to boost the output from its 4.2-litre six-pot turbo-diesel engine.
Those mods are still coming thick and fast, too, in apparent contradiction to what he says about most extras being a waste of money. That, though, is because this Cruiser has developed into a test bed for options Julian is thinking of offering his customers – and by trying them in the real world on his own truck, he can get a real handle on whether they're worth it.
'I bought the car from someone who had used it for the occasional foray  into North Africa,' he says. 'It had a basic OME lift, but the rack, fridge, bull bar and so on had been sold off it. I started modding it as needed, or as I got access to better kit.'
Back then, he was cutting his off-roading teeth by organising days out on Salisbury Plain and at Lincomb Farm for members of the European Land Cruisers Owners Club. 'The talk around the campfire of exotic overland destinations spurred me on to organise a trip of my own. So in 2007 my wife and I took our three children, aged seven and a half down to 18 months, for a five-week trip across Europe to Morocco. We had bought an African Outback rack, MyWay roof tent, Waeco fridge, IBS split charge and a leisure battery. It was all a bit last minute, so most of the wiring for the split charge was done as we travelled across Europe!'
Since then, the arrival of a fourth child and the business of setting up Overland Cruisers has meant Julian has been limited to what he calls 'daddy weekends' on laning tours with companies like Atlas Overland and Onelife Adventure. 'It would be nice to get back out to North Africa,' he admits, 'but I suspect that is a few years off.'
Would he do it in this self-same 80-Series Land Cruiser – the one, let's not forget, that he now describes as a test bed? 'Apart from starting with a 24-valve auto 80 or a 100-Series,' he responds, 'there's precious little I'd have done differently. My future plans are to keep on improving it – until I'm lured by the bright lights and shiny bits of a late-model 100-Series or one of the V8 200s.'
Safe to say that he'll be sticking with a Land Cruiser, then. And that he won't be going crazy with the mods, whether his next African trip is in this one or its replacement. 'The key with all the modifications is that it has to remain a daily driver, and the principle vehicle for our family – with the four children clambering all over it!'
People love 4x4s for their strength among other cars, and people love Land Cruisers for their strength among other 4x4s. Not normally because they're family-proof, but the average British 80-Series has had to shrug off a lot more children than it does mud.
Which might remind you that actually, Julian is more like everyone else than his love of Land Cruisers, overlanding and innovation would have you believe. Or at least, he's a bit like everybody else – but a lot more sensible. Whoever built a vehicle-prepping business on a less-is-more approach, eh? A man who knows what his customers really need, that's who. A man who is, indeed, not your everyday off-roader.
LAND CRUISER, SAFARI SNORKEL, LC80, ALLISPORT INTERCOOLER, STRAIGHT-THROUGH EXHAUST, OVERLAND CRUISERS ROCK SLIDERS, SLINKY SUSPENSION, COOPER DISCOVERER ST MAXX, OVERLAND CRUISERS CASTOR CORRECTION PLATES, OVERLAND CRUISERS SPARE WHEEL CARRIER
Share this article