Barbie does Hardcore...
Originally Published: September 2014
Words: Mike Trott
Pictures: Mike Trott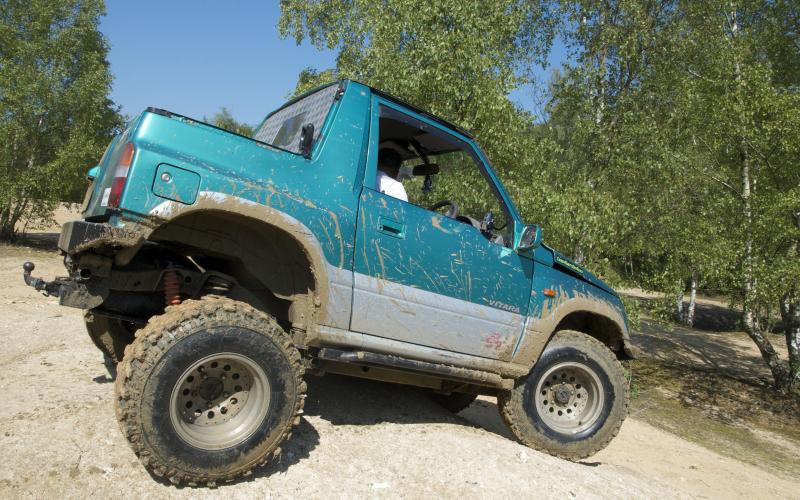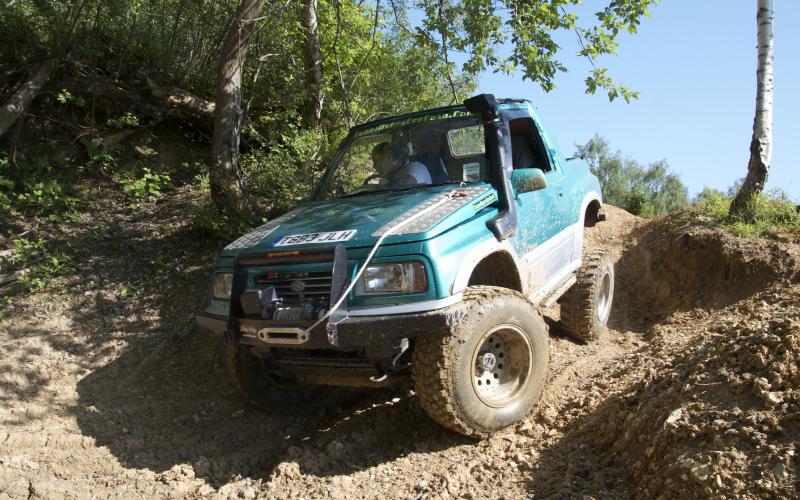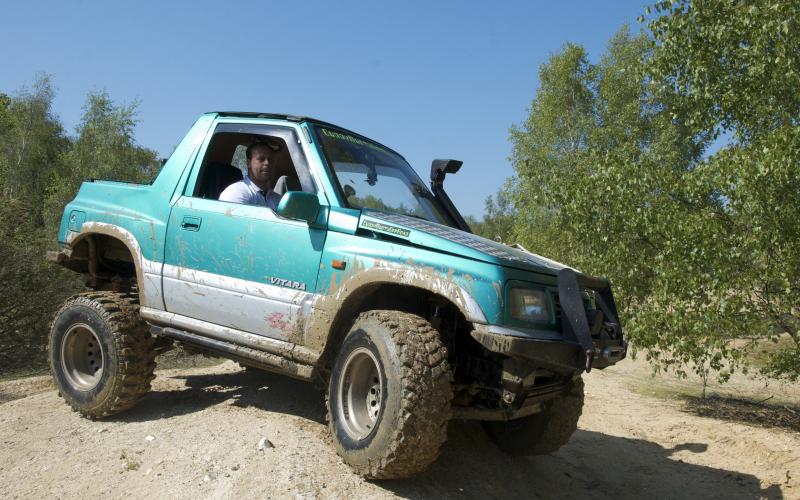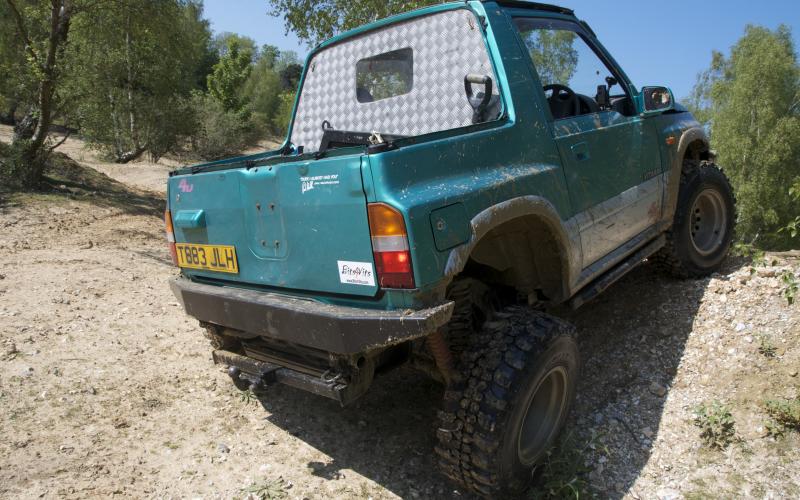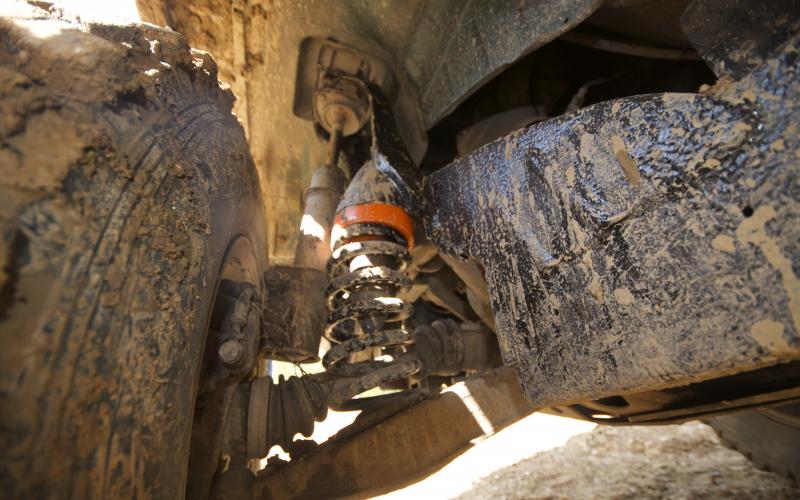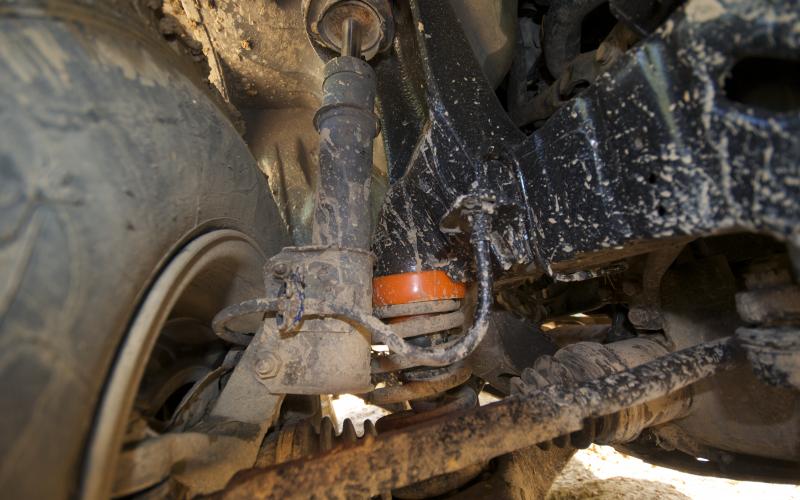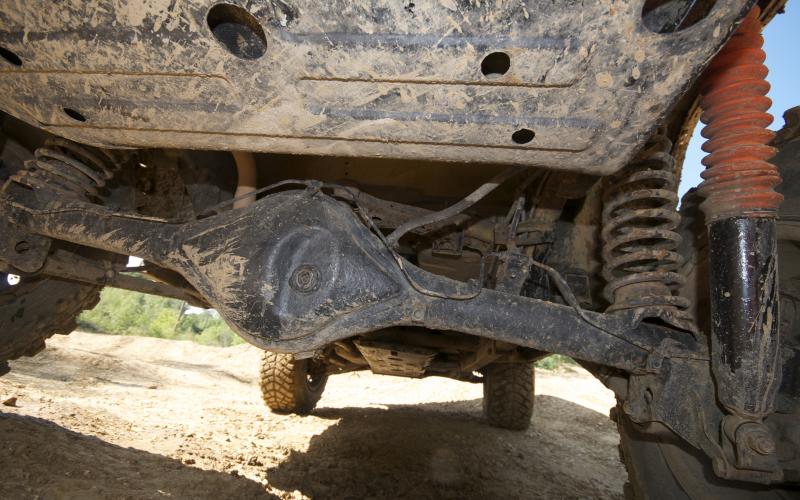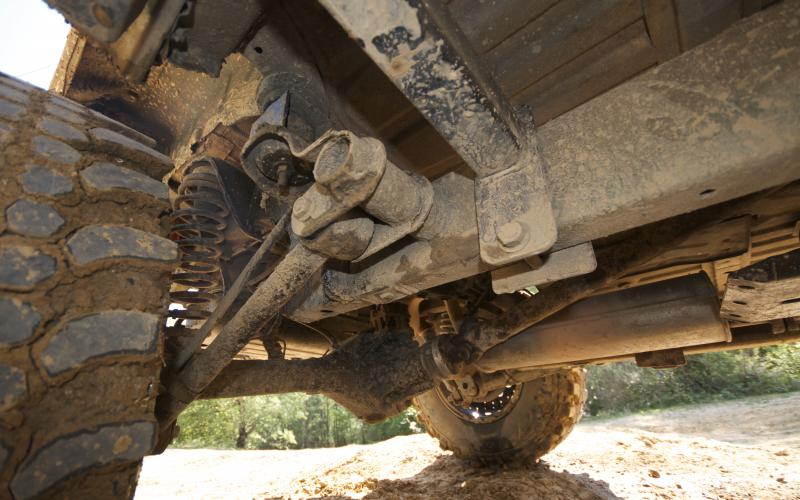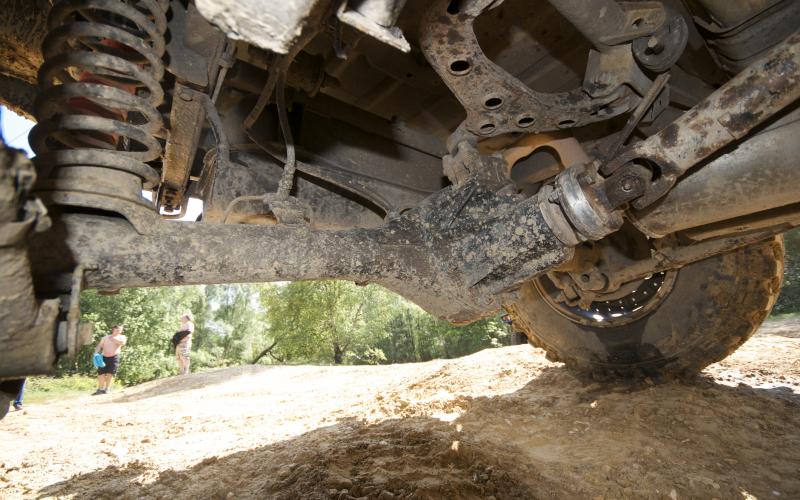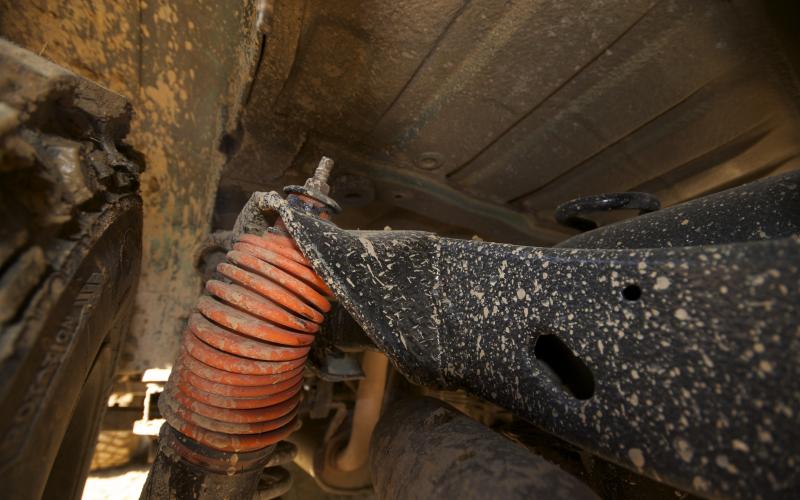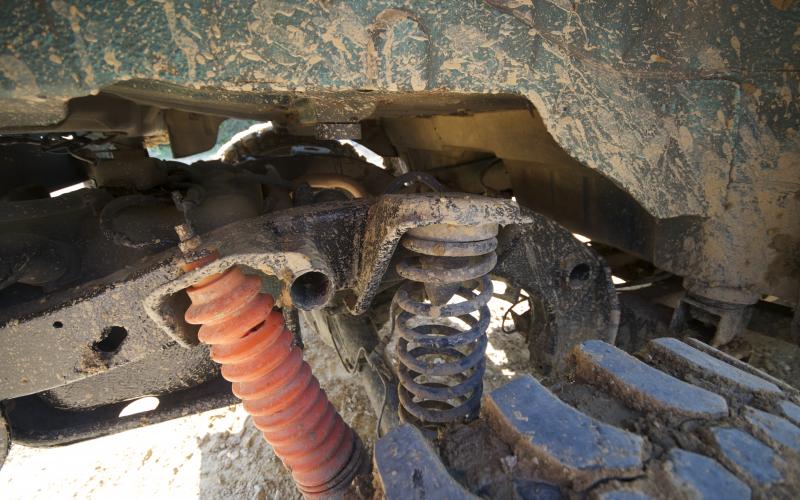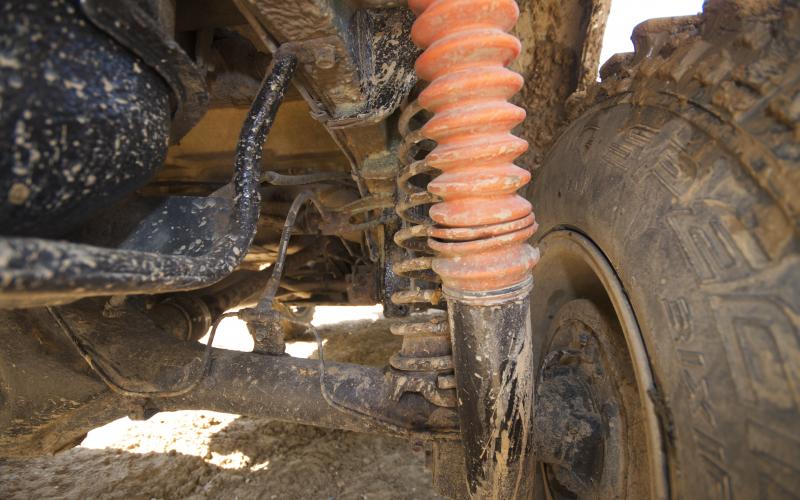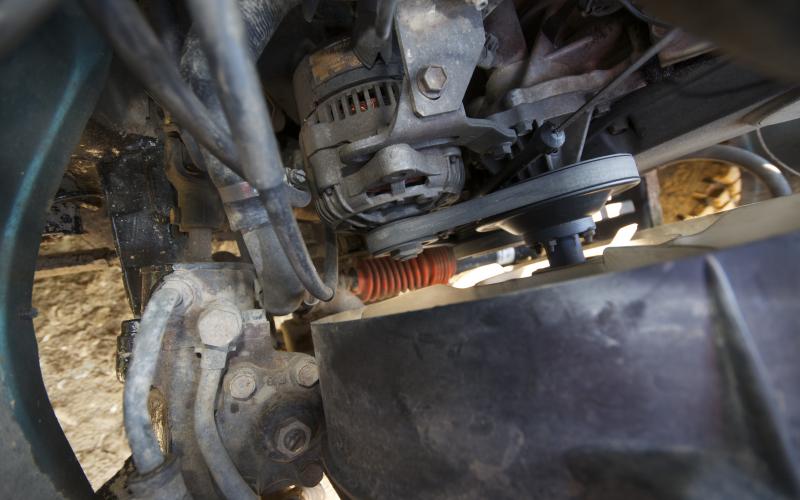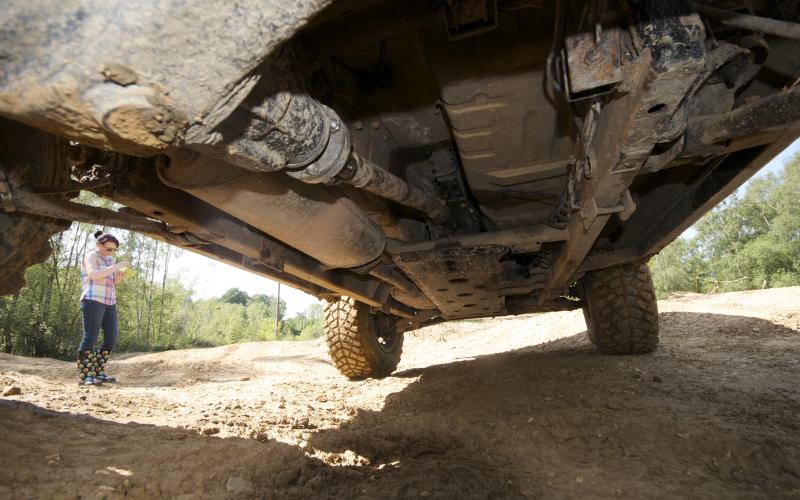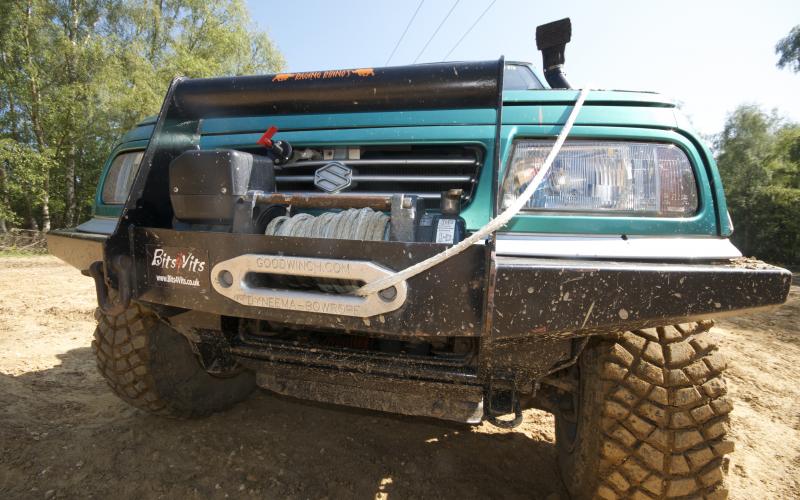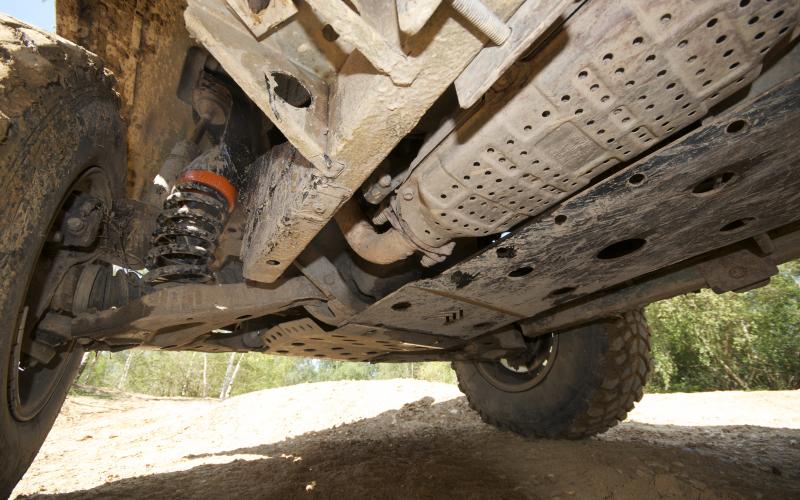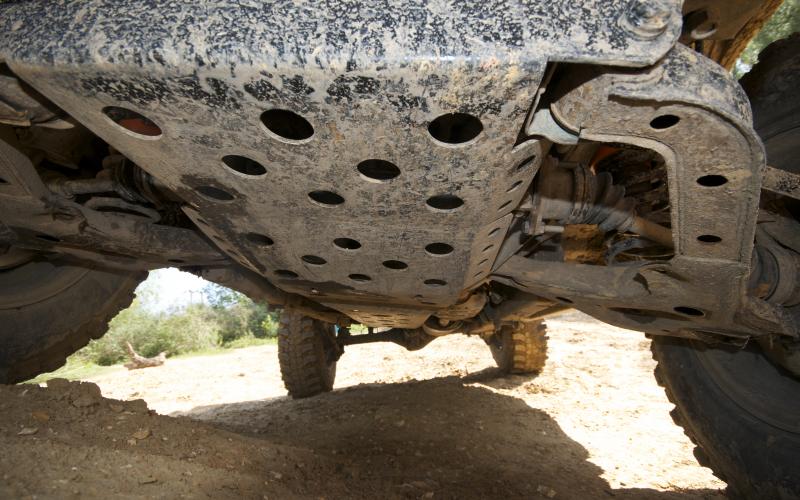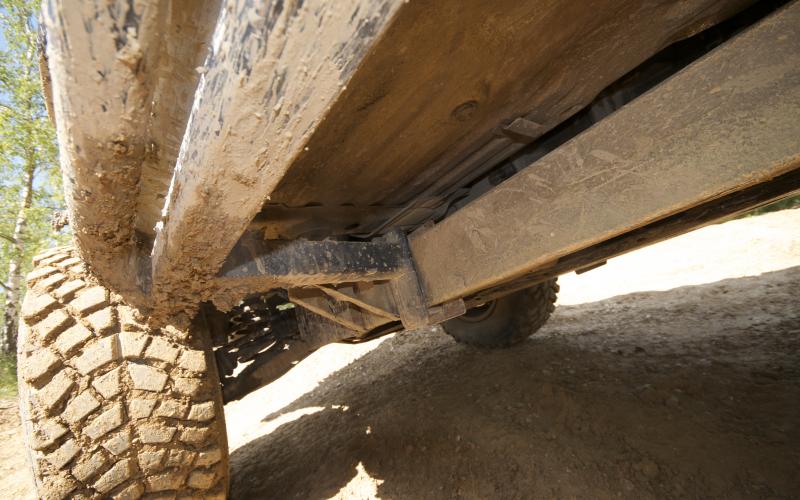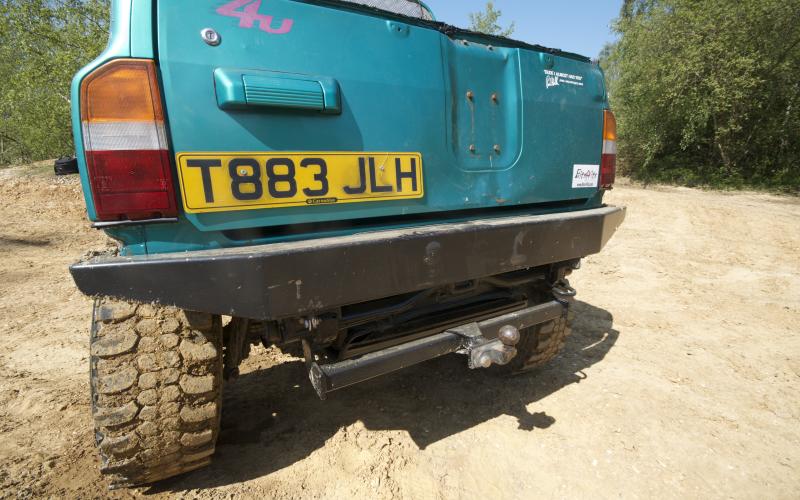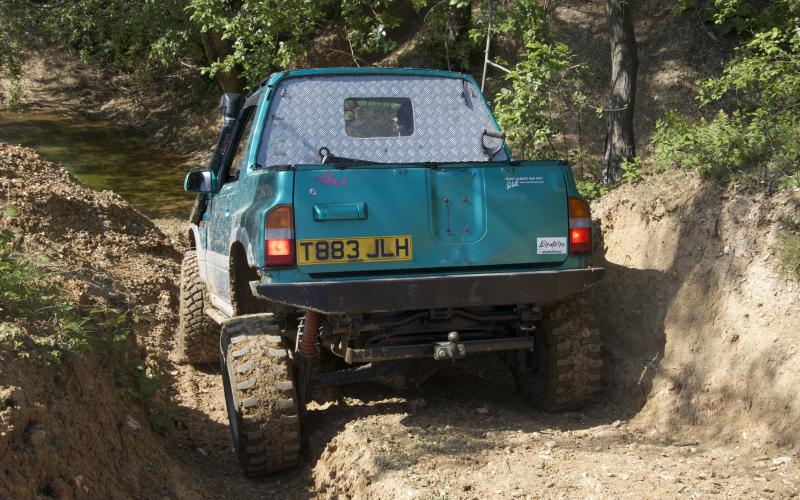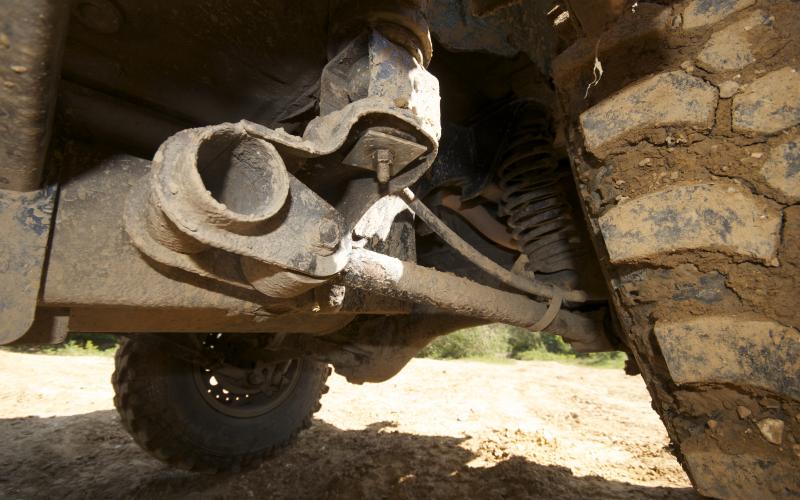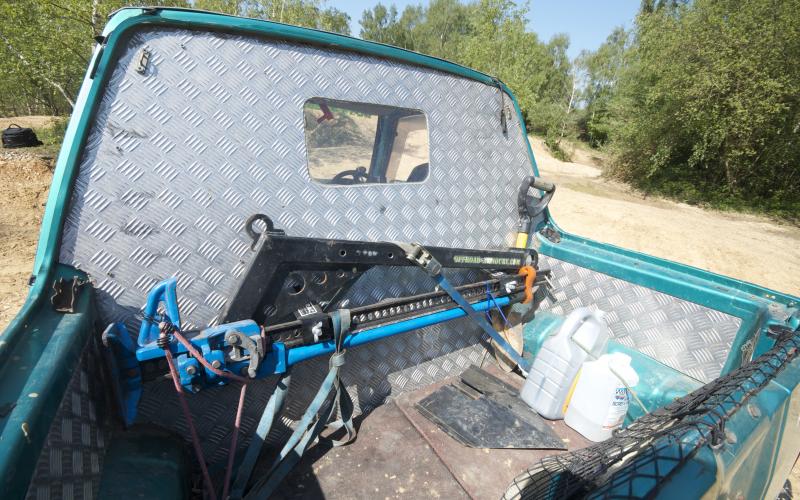 <
>
With its lurid green paintwork and Barbie-pink model badging, Dean Whittaker has to have a good sense of humour about the colour of his Suzuki.  When it comes to the way it's been modded for hardcore off-roading though,  everything about the truck is absolutely serious
Suzukis don't always get the praise they deserve from people who've never seen them in action off-road. Until you've experienced what it's like to be taught a lesson by a truck you thought would be a bit of a poweder puff, it's hard to believe just how good they are.
Yet the general public still thinks the Vitara and SJ were (cliché alert) hairdressers' cars. Or Barbie-mobiles, to use another much-loved insult. Let them: those of us who know off-roading know the truth.
Of course, Suzuki didn't do itself any favours when it mixed up the colour pallet for the Vitara. A lot were sold in black, and many of these ended up as horrific wide-boy conversions, but that did nothing to turn back the tide of opinion that said the Vitara was, to put it simply, girly.
Eventually, Suzuki gave in and went with the flow, introducing one Barbie-style colour scheme after another. You might remember the Rossini, a lairy soft-top edition in a pinky purple that was so feminine, your gentleman sausage would drop off within a fifty-metre radius of the vehicle.
The Vitara also appeared in a green so lurid, a whole Martian invasion could take place next to one and no-one would even notce. And this colour hung around on the options chart for many years, so there are still quite a few of them around.
Like Dean Whittaker's, for example. There is a strong likelihood that when Dean first acquired his Vitara, he'd have felt that a more butch work-over was on the cards. Sure enough, it doesn't just look the business now, it has become the latest example of how brilliant a modified Vitara can be – regardless of what artwork happens to be on the side.
'I've always had a thing for cars and motorsport,' says Dean. 'I thought off-roading looked like a good option, so I bought myself a Vitara and here we are eight years on. Once I got the Vitara, I was hooked.'
So Suzuki's colour range didn't deter Dean from picking a Vitara. In fact, he's now owner to a second, and this one looks set to be a keeper.
'I had a Vitara tintop in the past but moved on to my second one, which is now my daily driver. My current Vitara had been in one family from new and I'm the seventh owner now! It's also done very few miles – 38,000. Before I became the owner, it was only averaging 45 miles a year.
'My favourite aspect of the truck is probably the look. People always comment that it looks "too big for a Vitara" or "too mean", but I like the bright green soft-looking paint, and when you look closer you see the seriousness of the truck.'
Well, at least Dean doesn't want the Vitara to change its stripes. Obviously, though, it could be worse – it could be Rossini pink, because there are no tyres in the world that could bring it back from that level of girliness.
Truth be told, actually, we here at TOR have found ourselves gradually warming to the green of Dean's truck. It's not difficult to see why people have such respect for these small but mighty machines, at any rate, and Dean is the first to relish in a spot of proving people wrong.
'One of the best bits about off-roading is watching others fail, or being told by Land Rover owners that I won't make it – and then I go and smash them!
'I like the small, agile and giant-killing capabilities of a Vitara, and the fairly normal daily driving characteristics. People are often surprised by what my Vitara can do. They just don't expect it, especially when it comes to some of the boggy stuff.'
Leaving other vehicles in its wake appears to be one of the Vitara's main characteristics, but what else does it like to do besides 'smashing' terrain the naysayers called undriveable?
'I used to focus a lot on green laning, but the playday bug has bitten me again and I'm heading out to those a lot more recently. I was in a bomb hole not too long ago with some friends. Two of them have heavily modded Land Rover 110s, one with 35s and and the other 37s – and they just couldn't make it through this hole!
'I decided to have a go and show them how it's done, so I went for it and cleared it with ease – much to their frustration! In fact, that same day they both got bogged down in some marshland along with a Shogun which had joined us – I was the only vehicle not to get stuck!
'I ended up having to winch all three of them out, while using another 110 as an anchor to free up the Shogun. Vitara 5, Everyone Else 0!'
Bomb holes do seem to lure Dean in, but even when he's seemingly bitten off more than he can chew the plucky Suzuki always perseveres.
'I tried to go through a bomb hole previously and was told it was shallow. It turned out to be five feet deep, so inevitably I got stuck. I was laid out on the bonnet, fishing for my winch line to recover myself and although it took 20 minutes of winching and maneuvering about, I did manage to get out in the end.'
So it's a fishing partner, a practical joke loving friend and a vehicle that's with you every day to take you anywhere you'd like. No wonder Dean looks set to have this Vitara for many more years to come.
The building process, on the other hand, didn't take that many years to complete. Only a month or so, in fact, according to Dean. That's probably a good job, since he apparently got some 'interesting' looks while driving to work without any bumpers attached.
A lot of the parts he used came from his previous Vitara, which was broken up when he started on the new one. And it didn't give its life in vain, because Dean appreciates the improvements he's wrought in the vehicle.
'The suspension set-up works really well – there's lots of travel, for a Vitara. The axle drop brackets have proven to be a good addition, too – they've saved many shafts.
'The best modification though is definitely the underbody protection – it can slide over ground with no damage whatsoever.'
Dean and a friend of his have done a fair amount of the work themselves, with a little assistance from Kentish Suzuki legends Leigh and Kirk Catherick. So, what does that leave still to be done?
'I'd like to get a rear winch fitted, instal some extended trailing arms, a steel front casing, an exo-skeleton cage and also fit 33-inch rubber. I reckon that's just about everything!' Just a few finishing touches, then…
As always, there's no such thing as a finished project. Dean's Vitara is definitely complete, though, even if he does still want to add more to make it more capable still.
But you'll have noticed the absence of the word 'respray' from his wish list. No, the lurid green is here to stay. If the Martians are indeed planning to invade, all they need to do is stick behind this Vitara and they'll never be detected. Until, of course, it romps through a bomb hole and leaves their spacecraft hopelessly stuck…
'Thanks to Leigh Catherick and his son Kirk for getting me out of trouble with repairs,' says Dean. 'A lot!
'Also, thank to my girlfriend for putting up with not seeing me for days on end while I was off-roading and working on the Vitara.' Ironically, it's the car that appears to be green with envy…
Share this article