Suzuki Jimny ♦ Vehicle Test ♦
Originally Published: January 2013
Words: Alan Kidd
Pictures: Steve Taylor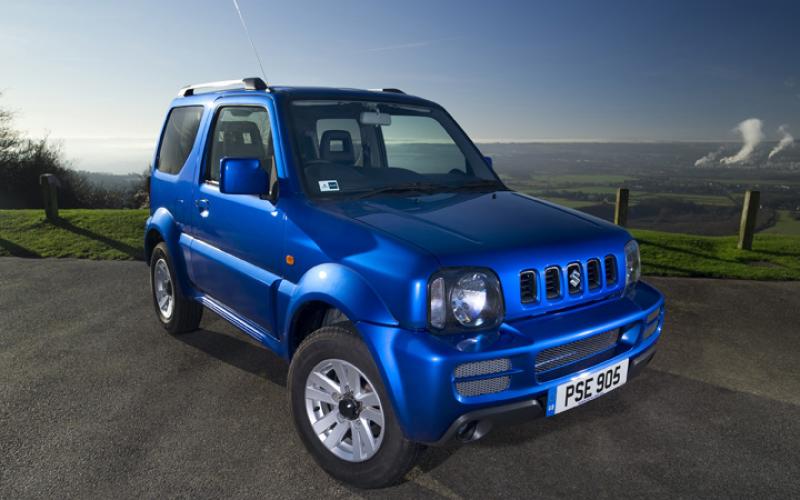 <
>
How great is Suzuki's famous Jimny when put to TOR's test?
Range
There's just one engine in the Jimny range, a 1.3 petrol. It's mated to a manual box as standard; there are two trim levels, with an auto option on the higher of these.
Buying & Owning
Jimny prices seem have been hiked quite steeply in each of the last two years without much changing about the vehicle itself. The level of discounts on offer hasn't got any bigger, either. This is still the cheapest off-roader around, though – and it really is an off-roader, too.
Inside
It's plain and simple inside, with an uncluttered dash and a good view of the road ahead. But legroom is pretty dire and you sit crowded into an upright position that makes it hard to relax.
It is of course easy to make a dashboard uncluttered when a vehicle has so little kit, but for what it is the Jimny gives you all you need. Apart from room, whether for people, luggage or everyday clutter; oddment space is very limited, as is the cargo area that's revealed when you drop the rear seats.
Yes, rear seats. They're small, cramped and uncomfortable, as is the legroom ahead of them, but they do exist. They might just about do for kids, but if you've got a family to shift you need to question whether this is the car to do it in.
Driving
The 1.3 engine loves to rev, so in manual form it's peppy and willing through the gears. The auto is desperately slow and noisy, though, and neither is very nice on the open road, where it leans alarmingly in corners and struggles for grip in the wet.
It's not so bad at low speeds, though front and rear axles don't help by shuddering over every corrugation or manhole cover. We noted the same problem on faster off-road tracks, where pot holes come crashing through the suspension to add to the jitters in the cabin. 
Fact is, though, that this is being caused by live axles – and these are what give the Jimny so much potential as an off-roader. It's short on ground clearance in standard form, but it's absolutely ripe for modifying – and half as expensive as the alternatives from Jeep and Land Rover. We'd not want one as an everyday car – but as a toy, it has real potential.
---
Verdict
You've got to respect the Jimny for keeping it absolutely real, but as a car it's too small to be practical and too uncouth to be a daily driver. You can make a real off-road giant-killer out of it, but even at such a low price it lacks appeal.
Share this article