Skin Deep
Originally Published: August 2013
Words: Kenny Tucker
Pictures: Vic Peel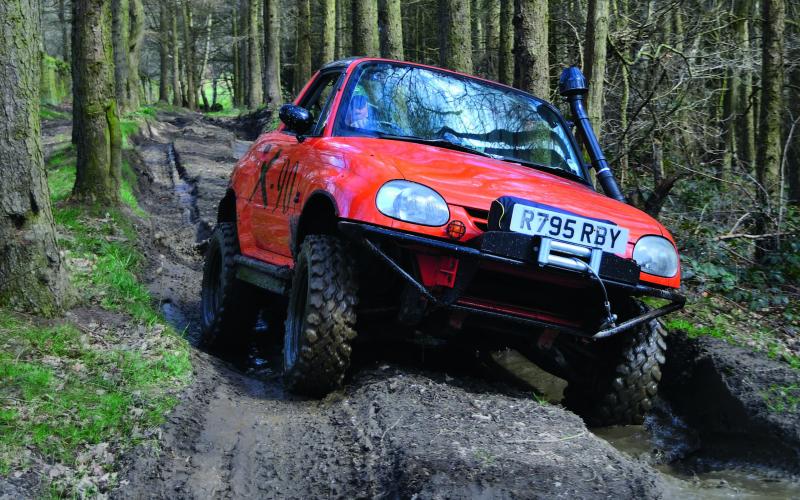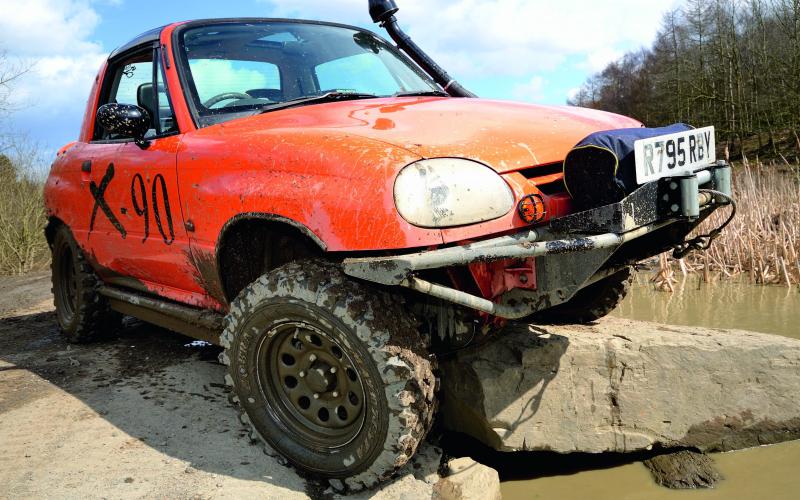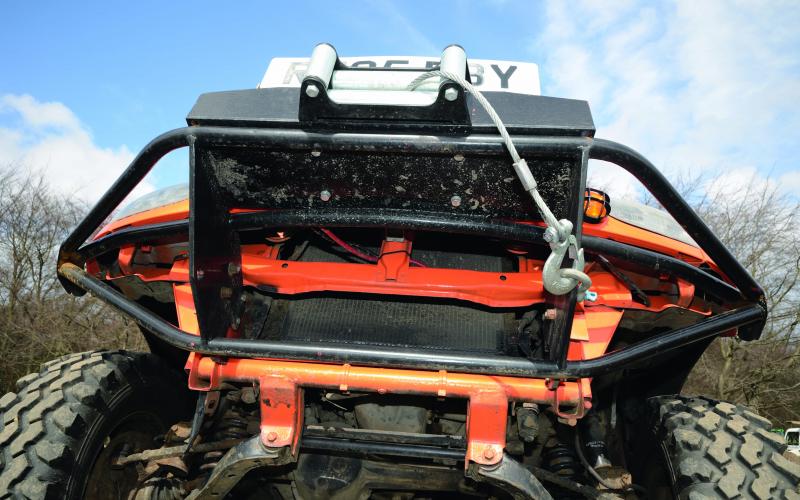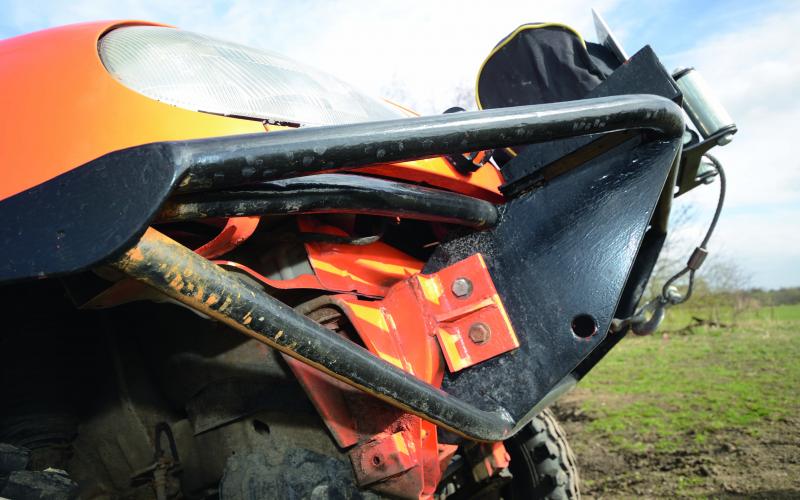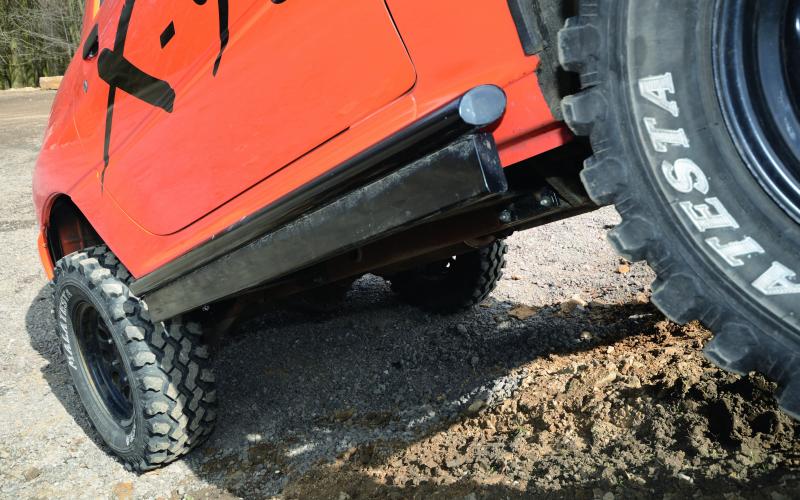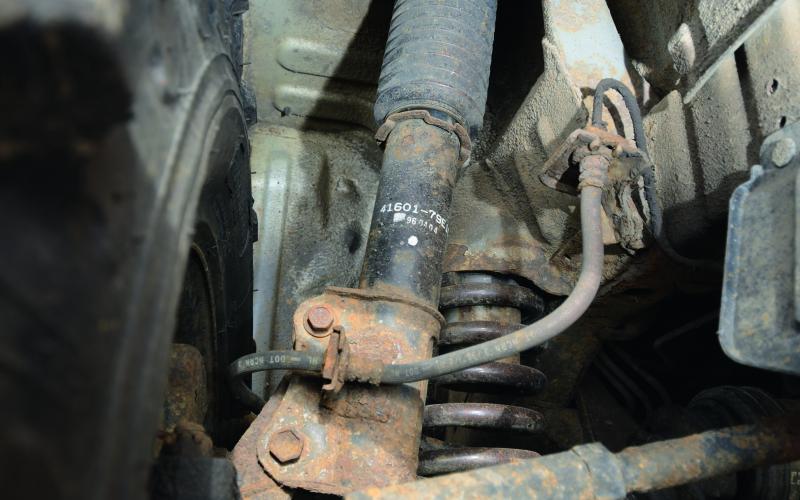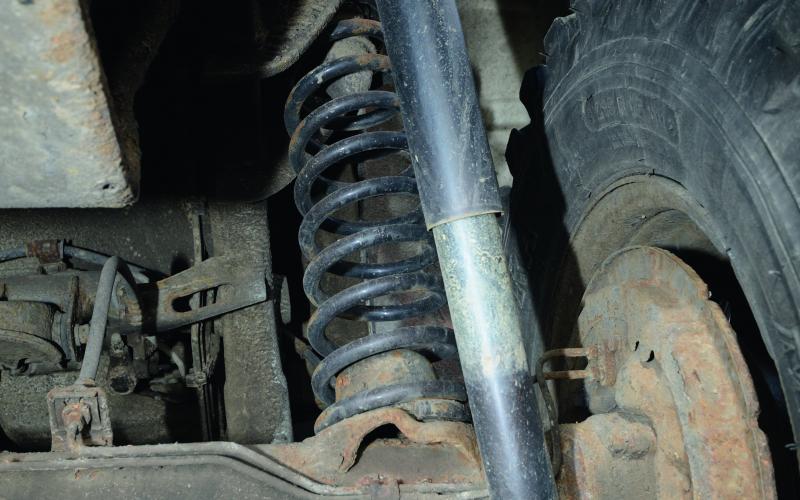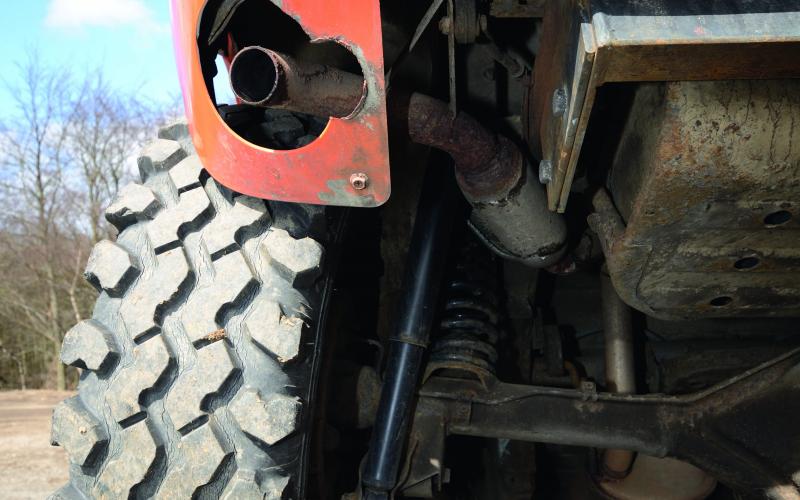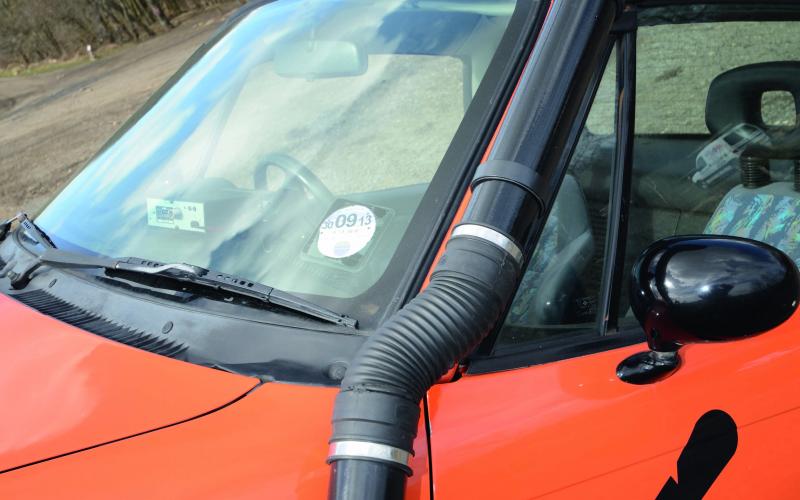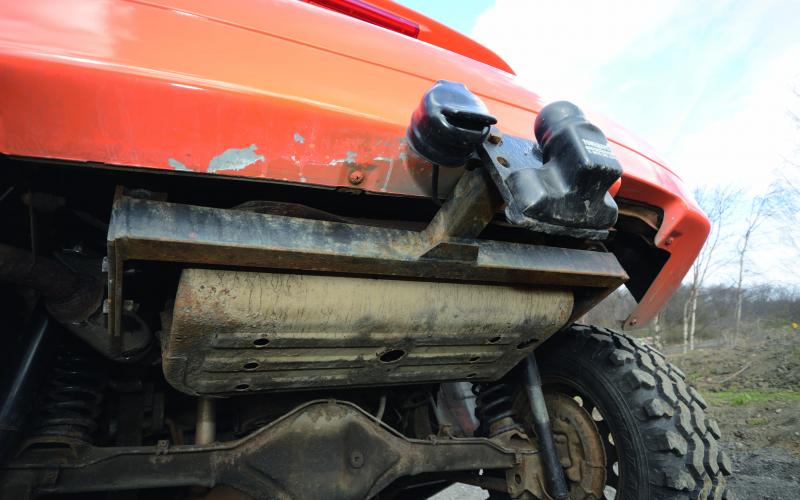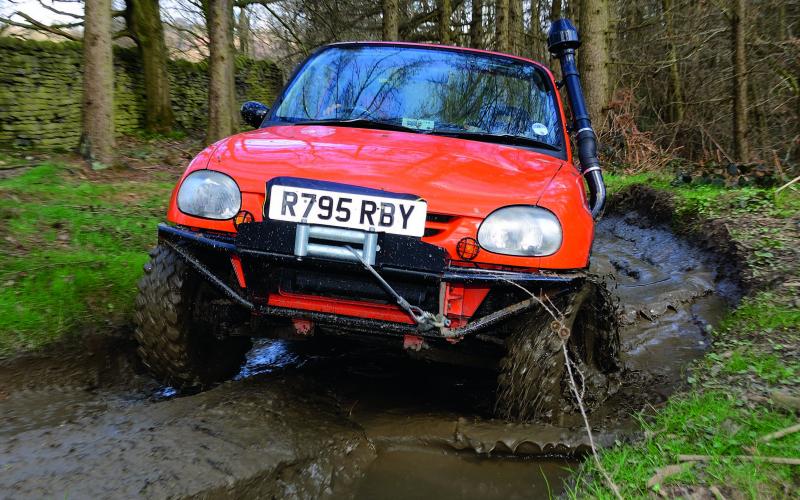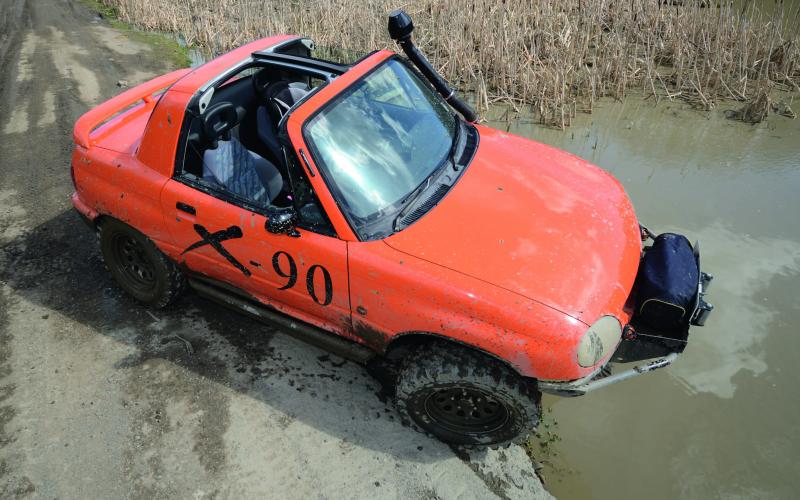 <
>
Plenty of people have things to say about the Suzuki X90. Most of these are opinions on the way it looks – but as Steve Taylor's demonstrates, this Vitara-based oddball has an inner beauty that runs deeper than you might think.
It was only last month that we featured Steve Taylor's 82" trayback Discovery. So as we set out to tell you about his other toy, a Suzuki X90 that's been built so recently it's not finished yet, we're bound to end up covering some of the same ground again.
 If you're one of those people who only read about Landies, this won't concern you as you'll have turned the page already. If you only read about Suzukis, it won't be a problem as you didn't read about the Disco last month. But if you're the kind of reader we like best, who'll take a look at anything so long as it's got four wheels and enough gearsticks, there might be a bit of repetition on the way.
You might recall that Steve's a catering manager, for example, who runs the staff canteen for a big employer and describes himself as a 'cabbage mechanic.' He doesn't do much of the work on his vehicles, which is unfortunate as he owns lots of them, but he's part of a tight-knit group of mates who all help each other out with favours. Favours like spanner work and fabrication, for example, and we'd imagine Steve's laid on some fairly legendary barbecues in return. We like it when the world works that way.
Anyway, a lot of Steve's toys are two-wheeled. Not the normal jumping-off point for a foray into Suzuki ownership, unless it's a Hayabusa or something hair-raising like that, but he's also owned a string of SJs and loved them.
So, what did he buy as a tow barge for his bikes? Not an SJ, no ('they're getting rarer now, he reflects, with what you could probably just about call understatement), but an X90. This X90. Do keep up.
Good. 'Where I live, out in the country, you need four-wheel drive,' says Steve. If you know your X90s, you'll be aware that this wasn't a given with a model which was based on the Vitara but shorn of certain things like a sensible body, any semblance of self-respect and, on most models, a transfer case. If you fancy following his lead, make sure you don't start by buying one of the many 4x2s out there.
Neither the Vitara nor the X90 was famed for its towing prowess, but motorbikes are among the few things even smaller and lighter than a Suzuki so no problem there. But then came the inevitable moment that happens to every off-roader who buys a 4x4 to do a sensible job. 'I thought it'd look good lifted…'
Now there are those who'd say the only way an X90 looks good is if it's lifted… by the crane that proceeds to drop it into a crusher. But we don't mind betting none of them have ever seen a modded one doing its thing off-road, because they're way more capable than their almost wilfully girly image would have you believe.
Powered by Suzuki's 1.6-litre petrol engine, this particular X90 has an auto box upstream of the familiar part-time transfer case. Not a Rock Lobster or anything – its gearing is standard throughout, with sensibly sized 235x15 Malatesta Kobras mounted on spaced-out 15" steels. Steve might have modded it up, but for really hardcore stuff he's got that trayback – the X90 is too pretty to wreck, you feel, whatever its effect on your taste buds.
Whatever, like all good projects there's still plenty of fettling to be done, and even with a 2" lift making way for those Kobras he's had to trim the arches a little. The fronts had been done when we took our pictures, while the rears were still to lose 5-10mm.
Like all pretty cars, the X90 was also still to get a back bumper made of scaffold tube when we saw it. This was going to replace the standard plastic one, which had already been hacked about a bit to keep the exhaust tailpipe from turning part of it into a lump of orange sludge.
Talking of bumpers, let's mention Andrew Jennings. He's one of the group of mates we spoke about earlier, and he fabbed up the lavish front unit that holds a Winchmatic 1300 in place and will, once skinned out in ally plate, protect the radiator from bad-mannered foliage. It sticks out a bit, but it's well shaped for that not to matter and the finish on it is spot-on.
Even with these bumpers in place, and a pair of rock sliders fabricated by another mate, Ian Shillitoe, Steve says he wants to keep the Suzuki looking 'as car-like as possible.' Now, you might speculate on the kind of car he wants it to look like, what with the X90 not really having looked much like one in the first place, but it still has its original appearance in a lot of ways and the bright orange paintwork it now displays does actually seem quite appropriate. You don't buy one of these things to blend in to the scenery, after all, do you?
Which brings us back to some of the stuff you may remember from last month. 'I like to be a bit different,' says Steve. 'All my cars might be weird, but I drive them. My front garden is a car park. All my kids are grown up, so I can play more!'
And you can't say fairer than that, can you? 'I wouldn't be able to do it without Ian and Andrew,' Steve goes on. 'I reckon the Suzuki and my Disco wouldn't even pay for one half-decent modern car between them. But I've no intention of selling them, because they're two cars I really like.'
He's adamant that he wouldn't want any more trucks, because he's happy with what he's got – though he appreciates a good one when he sees it, which you'd assume happens quite regularly while he's marshalling. Still, he's got to have a preference, surely?
Or not. He's owned so many different 4x4s that he's well qualified to see the merits of one over another – but also to understand that more importantly, each has its own strengths, and that's what makes them all special. 'If you're stuck, you want pulling out. It doesn't matter what does it.'
That there is the wisdom of a man who knows what he's on about. So if you find yourself needing a tug at Tong sometime and what looks like a bright orange Barbie car shows up, don't just check to see what's behind it. Looks might only be skin deep – but here's a car whose inner beauty runs right through it.
FABRICATED BUMPER, X90, FABRICATED ROCK SLIDERS, MALATESTA KOBRAS
Share this article