The Accidental Tourist
Originally Published: November 2012
Words: Glyn Bardsey
Pictures: Steve Taylor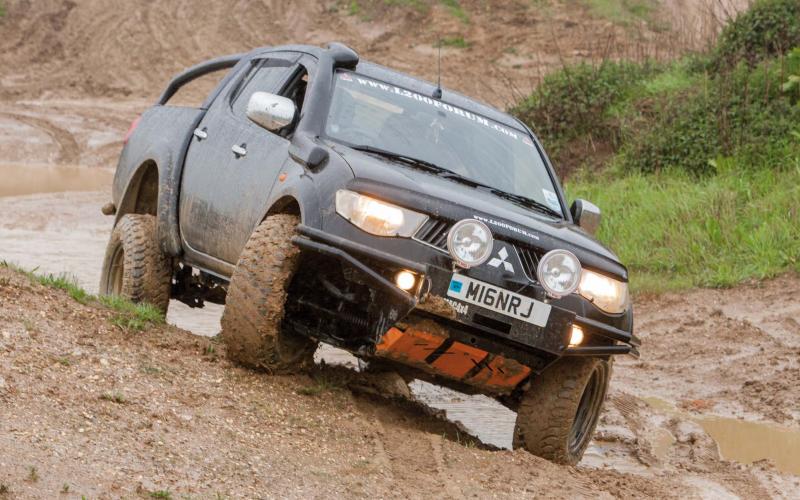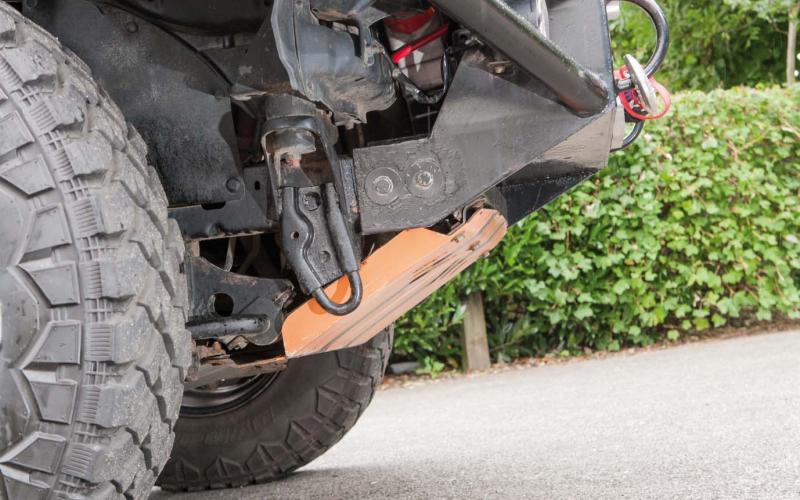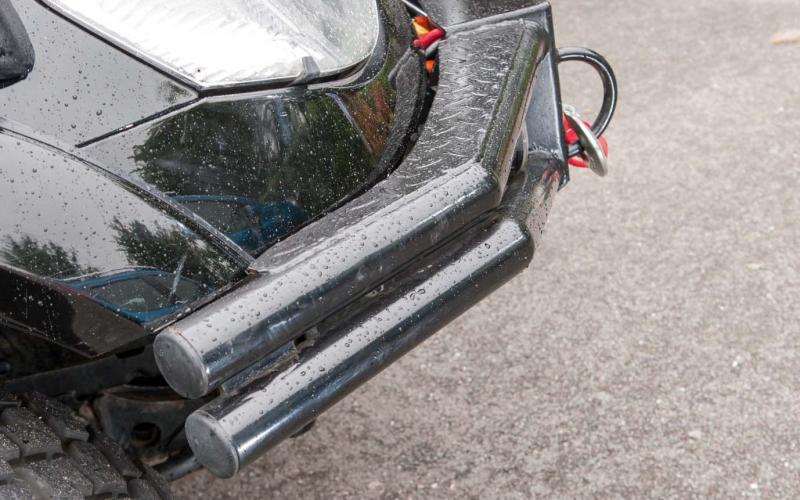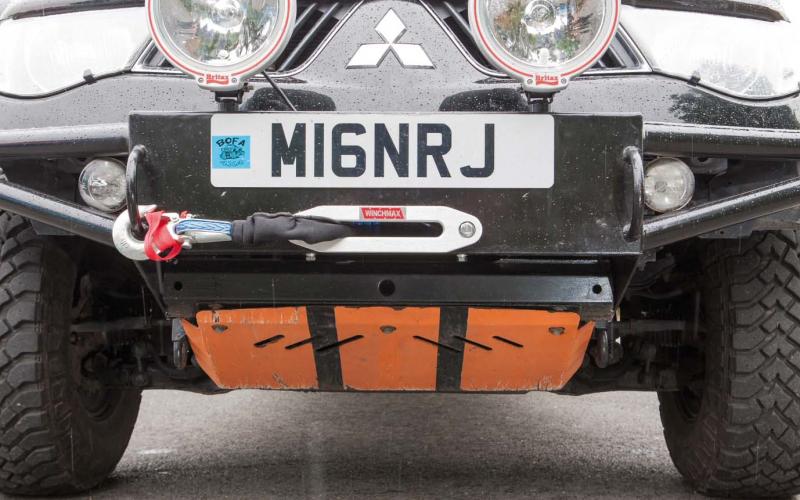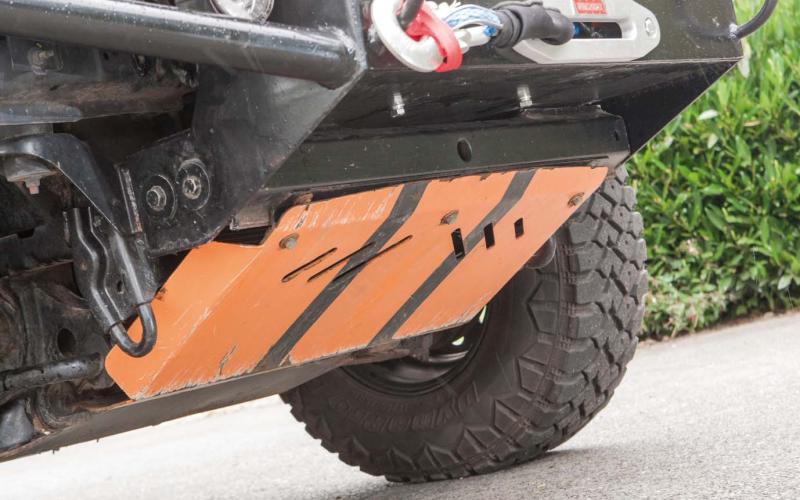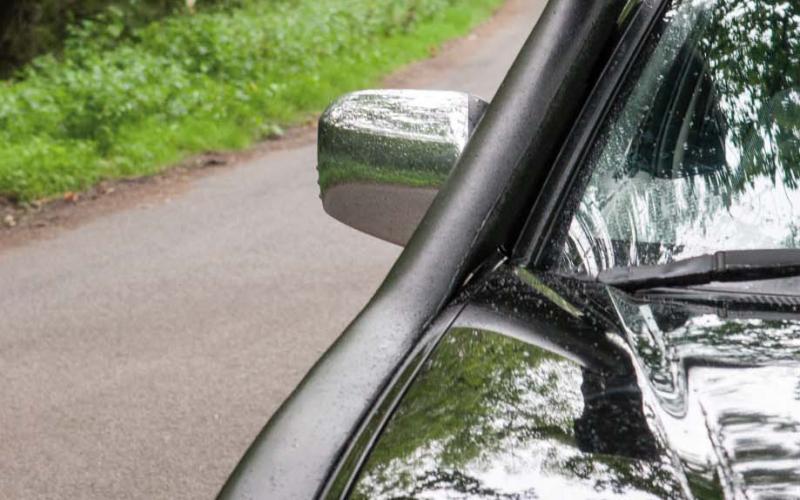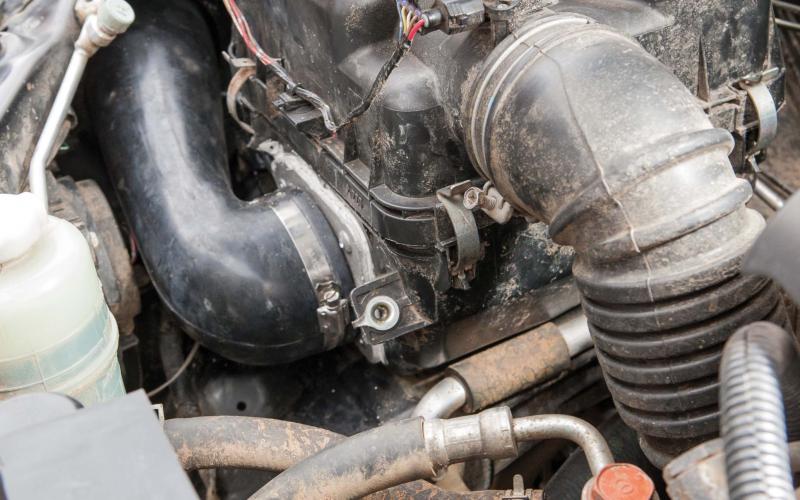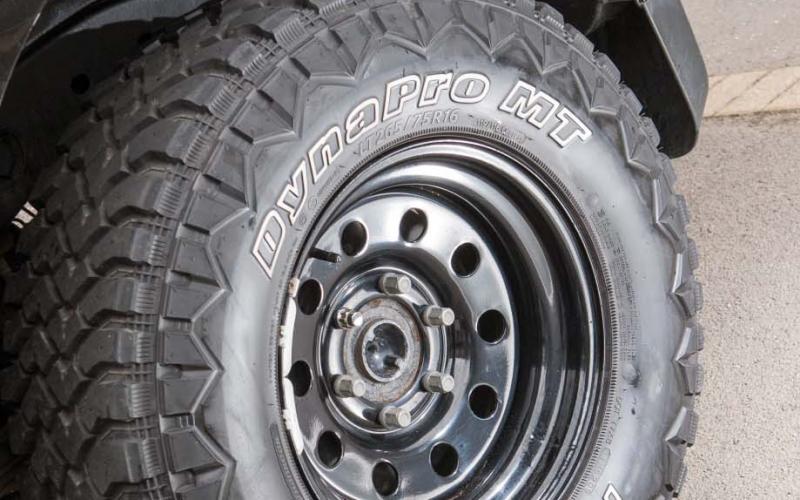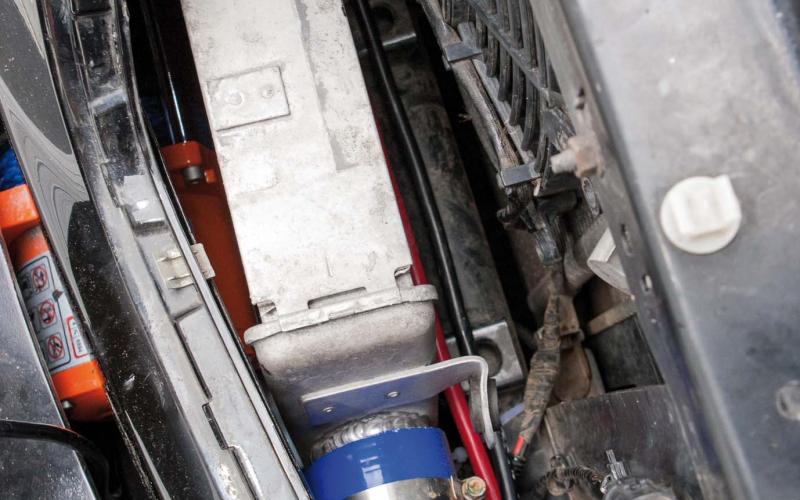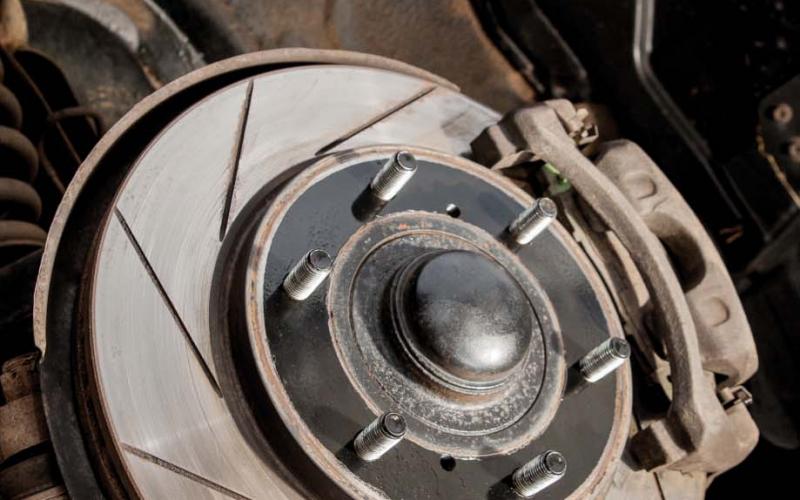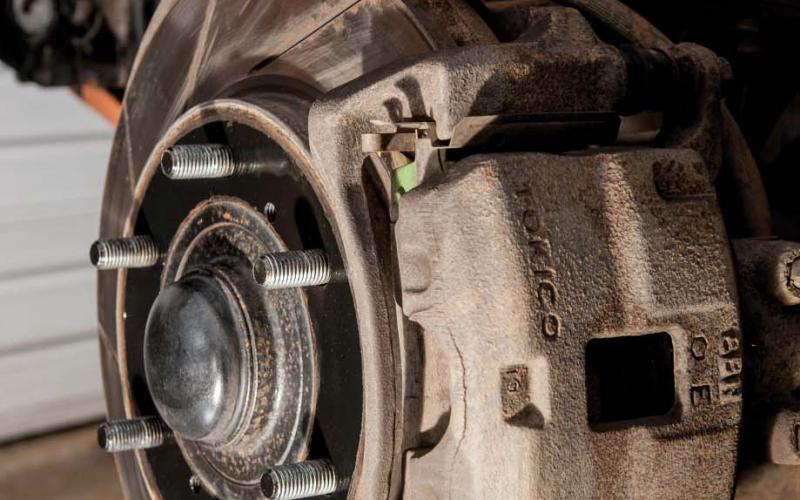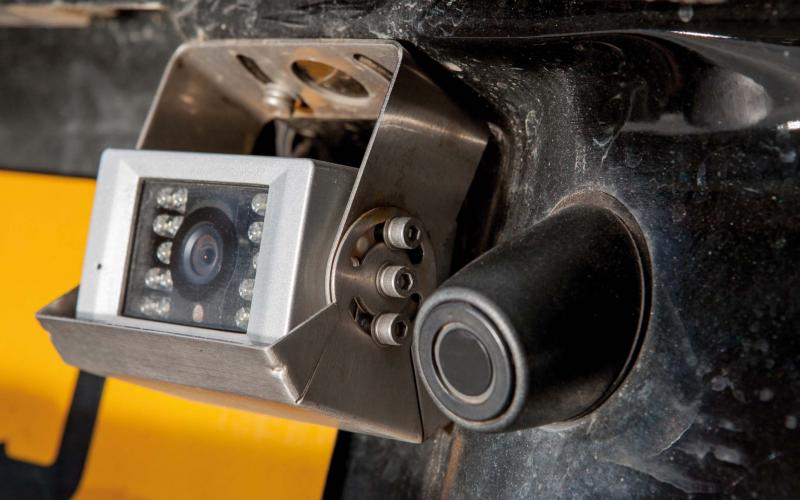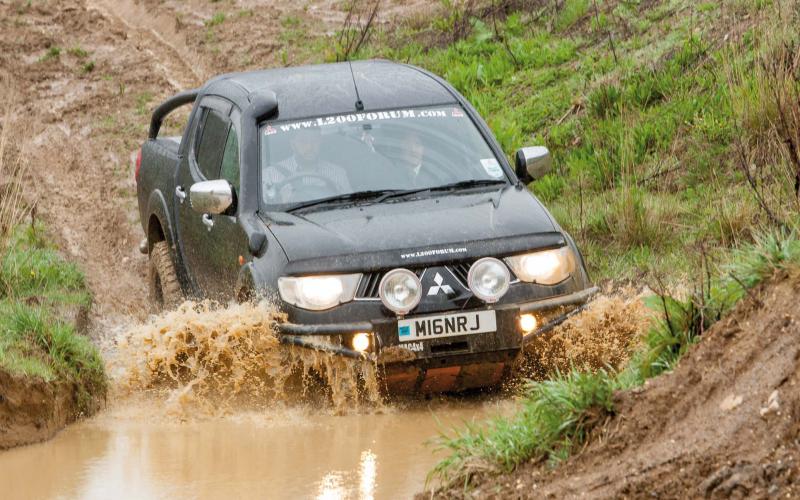 <
>
Manraj Flora says he built his L200 by accident. All he wanted was a four-door family car... but having been bitten by the off-road bug, he's ended up with a super-cool daily driver that's also a top-notch toy and will one day carry him forth on the trip of a lifetime across Africa.
'I didn't mean to build a 4x4,' says Manraj Flora. 'I just got a double-cab and next thing I knew I'd started modding it!'
How very careless, you might say. Though if you've got any soul at all, you'll prefer to see it as inspired. And anyway, it quickly becomes clear that whatever else Manraj might be, careless is one thing he's definitely not. Having bought his 2009 Mitsubishi L200 Trojan brand new and turned it into a top-notch example of how to build a late-letter off-road machine, he's not about to wreck it.
So, this isn't the story of an nth-degree project. But if you're one of those people who always feels a pang of disappointment when you read about a cool truck and it turns out to have been built using nothing but the same old mods you've seen a hundred times before, this one's for you.
Until he bought the L200, Manraj had never owned a 4x4. His previous car was an old-skool Peugeot 205 GTi, and they don't get much less truck-like than that. So he didn't come to the modding game with the preconceived notions of an old hand – and he's made some refreshingly unusual decisions along the way. Oh, and if you're a hardened cynic who's ready to stop reading at the first sniff of an expensive mod, do so at your peril. Because if we start at the very front, we find Manraj looking for a heavy-duty winch bumper.
'I'd seen the ARB and TJM bumpers,' he says, 'but I've never been a fan of them. I wanted something different. I did a lot of research on the internet, and I found a similar design to this in Australia – but they quoted something like £3000 for me to bring it in.
'So I spoke to a few companies in the UK and found Definitely Tough 4x4 Products. I gave the guy there a sketch for it, and he designed and fabricated it from scratch. It took a week: I used to get pictures every day of what he'd done.'
Nice. And the price? Nicer still. 'It cost me £300. And it's much tougher than the Australian ones.'
By the time you read this next sentence, there's a strong chance that you've already put down your magazine and paid a visit to the Definitely Tough website. Where you won't have found an identical L200 bumper for sale. 'I wanted to be the only person with one,' says Manraj. 'So I told him not to make another!' Rotter. Though at that sort of money, you wouldn't much mind paying them to design you another one right from scratch.
When it comes to off-the-shelf parts, however, Manraj does tend to look abroad. 'It's quite a unique thing for an L200 to be done up,' he explains. 'There's a lot of companies in the UK that don't want to touch Japanese cars. I've spoken to a lot and they just don't want to know.'
But he knew exactly where to go to find suppliers who certainly did want to know. When he first decided to have a go at modding his truck, he joined a forum based in Australia – 'where,' in his words, 'they really modify their trucks.' So far, he's only brought in a few bits and pieces, but he's looking Down Under to source crawler gears for the transfer case and a 2" suspension lift, for which Ultimate Suspension's lifetime warranty against sagging looks like securing his custom.
His refusal to follow the normal ways of doing things also led him in the direction of Thailand, where the L200 is built, for the vehicle's distinctive looking snorkel. Not that the results were entirely successful, at least in the first instance.
'It was made of extremely thin fibreglass,' he says, 'So when it arrived, it was broken into five pieces. So I used it as a mould and remade it myself, and it's quite tough now – you can bash it into a tree and it won't do anything to it.'
Not that bashing into trees is what he's all about. But if you're into off-roading, it's nice to know that when (not if) this does happen, your truck's going to shrug it off.
That's why he's also done sketches for a heavy-duty rear winch bumper, and plans to get this made up at the same time as a set of rock sliders. You'd think another visit to Definitely Tough would be a no-brainer here, and he says he might go back there in his capacity as a very satisfied customer, but Tornado Motorsport is closer to where he lives and for this simple reason, they might be getting the job instead.
Another plan for the future is to enhance the output of the 2.5-litre turbo-diesel engine. This is available in two power levels, and the Trojan came as standard with the lower one, but upgrading it is a simple case of plugging in an aftermarket chip. Not that all his plans are so modest: 'maybe one day,' he reflects, 'a Chevy V8…' Yikes.
For now, the engine runs with a little more zest than before thanks to a set of rather less life-changing modifications. The air that comes in from the snorkel goes through a K&N filter, and once charged by the turbo the heat's taken from it by an intercooler from a Mitsubishi Evo IX. At the exhaust end, a stainless steel decat helps prevent back-pressure from building up.
Another intriguing possibility Manraj is toying with is the addition of an HHO fuel cell kit. These have been claimed to produce huge increases in fuel economy, and some of their more starry-eyed proponents have even suggested they achieve the holy grail of allowing cars to be run on water alone. For both reasons, they're regarded with a whole lot of suspicion by the scientific community, but anything promising to give a double-cab the sort of mpg figures you'd expect from a Fiesta is always going to stir up a lot of interest.
All that explains why Manraj, in keeping with a lot of his fellow L200 forum members, is keeping a careful eye on how one of the group gets on with the kit he's installed. There's be a slew of orders going in – if the results are good. Always good to know that someone else is doing the pioneering for you…
A more traditional form of modification comes in the shape of 265/75R16 Hankook Dynapro MTs, which ride on nicely offset modular steel rims. These will stay in place for the foreseeable future, even once the lifted suspension has been fitted, but once they're up for replacement they'll be giving way to 285s.
Helping pull up the extra rolling mass is a set of DBA slotted disc brakes which Manraj imported from Australia. These are clamped by EBC Greenstuff pads, and with that lot holding them back the tyres could probably give way to 40-inchers without brake fade becoming a problem.
Not that there's any room for complacency when you've got your eye on a Chevy V8. But that's one mod that would seem at odds with Manraj's stated aim of not getting any more extreme than he as to. He plans to add a dual-battery system and roof tent, with the aim of one day driving to Kenya and then on to South Africa, and prevailing wisdom says that if you want to do something like that, every mod you make is simply another opportunity for something disastrous to go wrong.
Still, Manraj's plans for the L200 are those of a man who clearly knows what he wants to achieve with his truck. You might look at it and think he could have been more adventurous with the extreme mods, but all that would do is give it the ability to go places he wants to stay away from.
Let's not forget, this is an L200 owner who bought his truck not because of the potential it offered, but for the practicality it provides. 'I just thought that looking to the future, it makes sense to have a four-door rather than a two-door car,' he recalls now. 'It was one of those things, either buy a standard saloon or a 4x4. I sold my old Peugeot 205 GTi to buy this. So it was quite a change!'
That really is the best reason he can come up with for becoming an L200 owner rather than just buying a normal car. Not that you need an excuse to own such a cool truck, of course – and with what he's done since then, it's now as distinctive a Mk4 as you'll see anywhere.
When you see a late-letter 4x4 being modded to such a degree, it's easy to assume that the owner is one of those loadsamoney artists who throw in kit willy nilly in a frantic bid to be seen. But this L200 is the polar opposite of that. It's a carefully, cleverly done example of the modifier's art at its best, conceived on a sheet of paper and carried off to a budget using sensibly priced local fabricators rather than big-ticket branded gear from the other side of the world.
There are those who'll find fault with the way the truck has come together, simply because the idea of basing a project on something so new sticks in throats. But this is an extraordinary build on an extraordinary vehicle, and the end result more than justifies the risk Manraj took when he decided to start pulling it apart. It's more than just a looker, this truck: it's a fine example of a new trend that promises to turn double-cabs back into the vehicles we all want to modify.
L200, FABRICATED BUMPER, FABRICATED STEERING GUARD, K&N AIR FILTER, HANKOOK DYNAPRO MT, DBA BRAKE DISCS, SIMEX EXTREME TREKKERS
Share this article