25 Years Young
Originally Published: February 2013
Words: Kenny Tucker
Pictures: Steve Taylor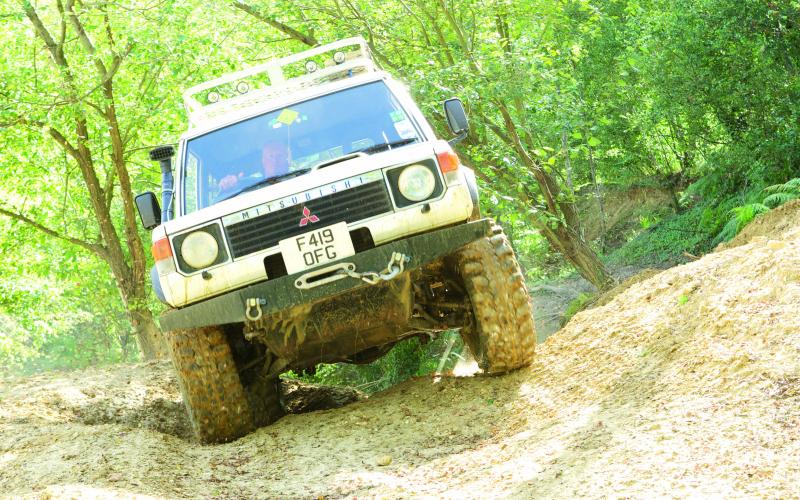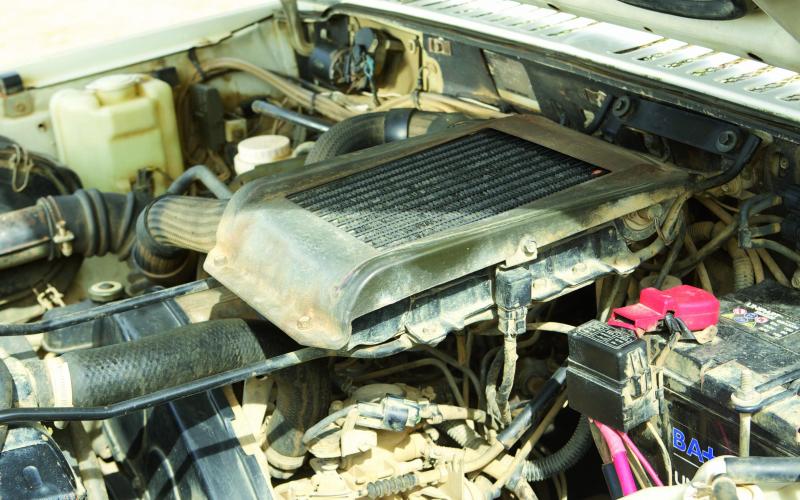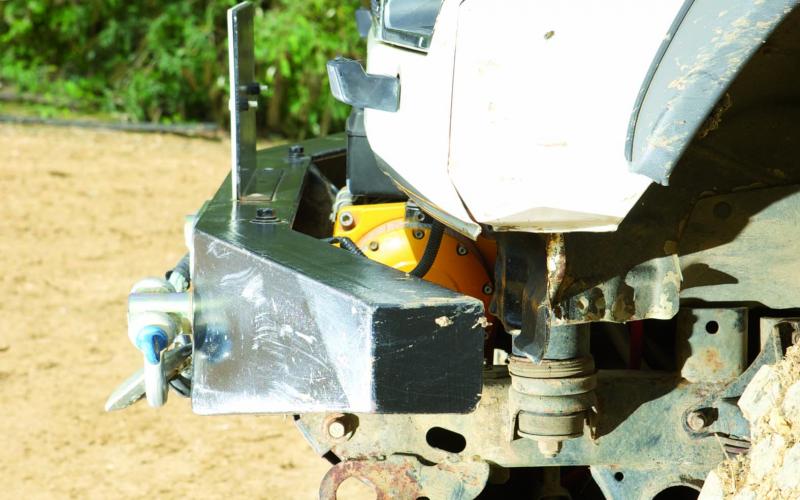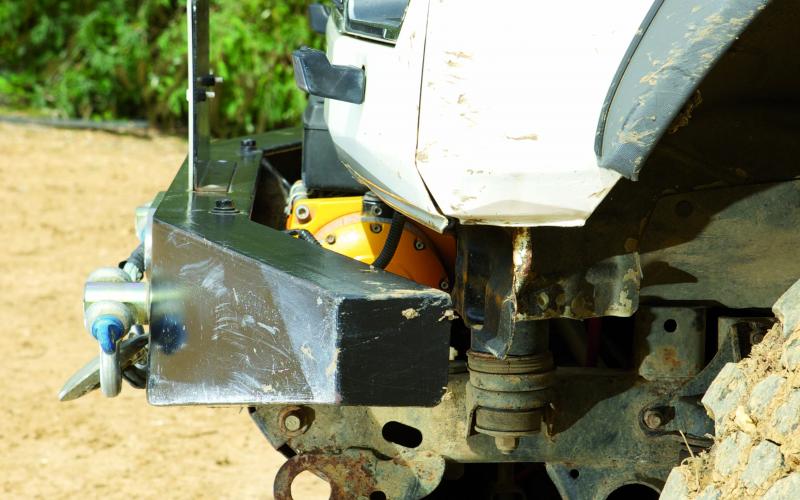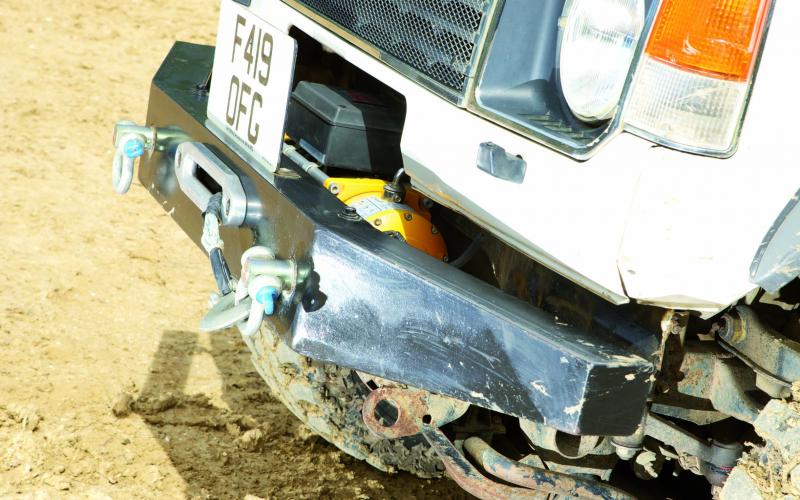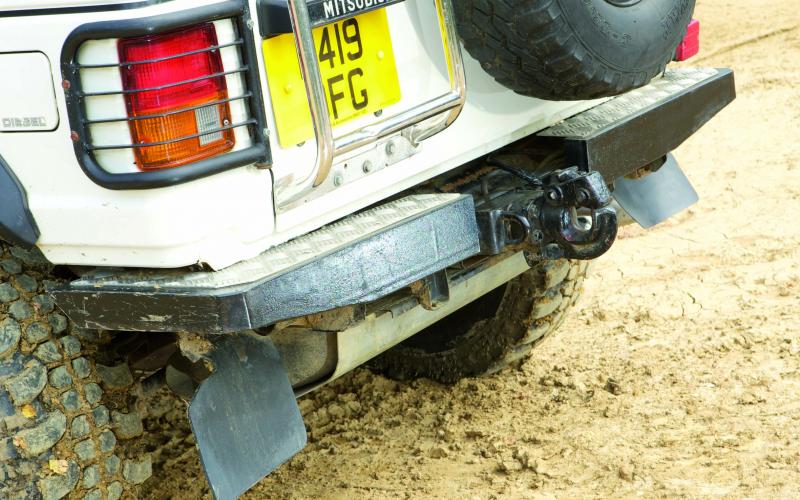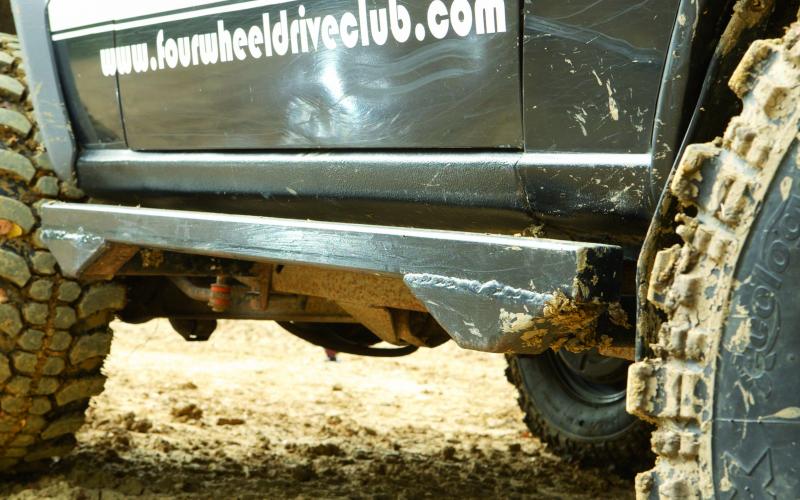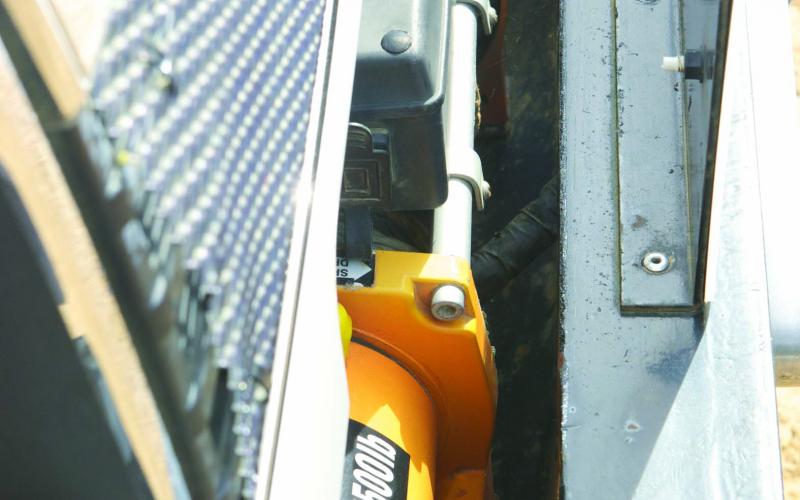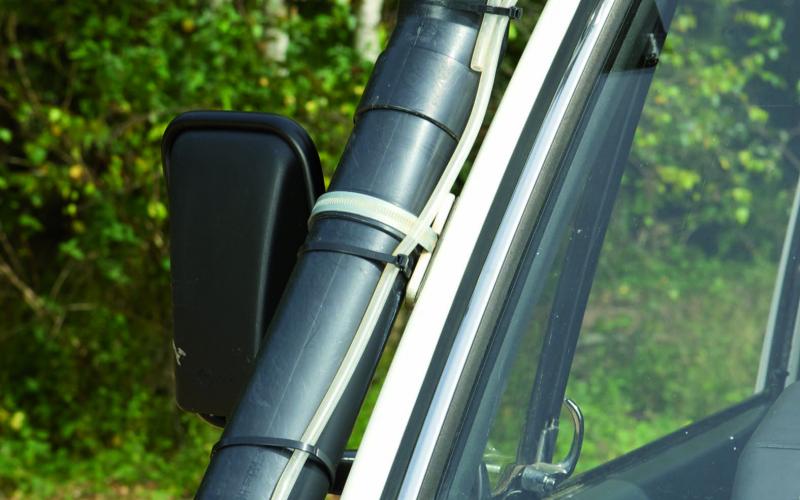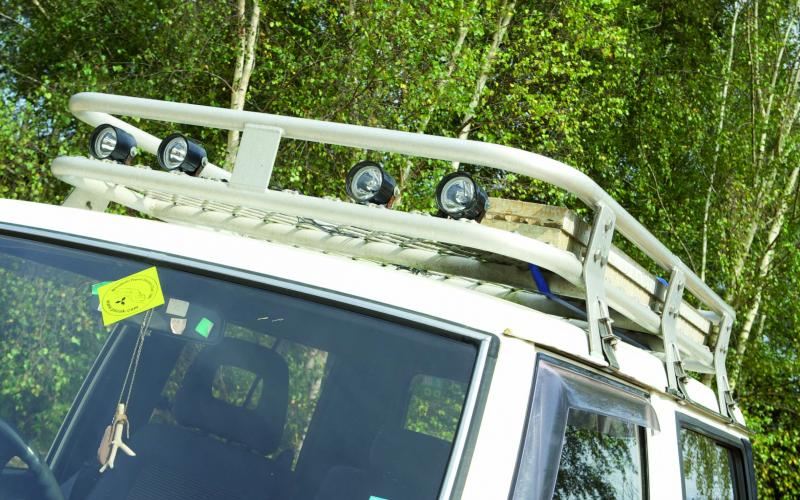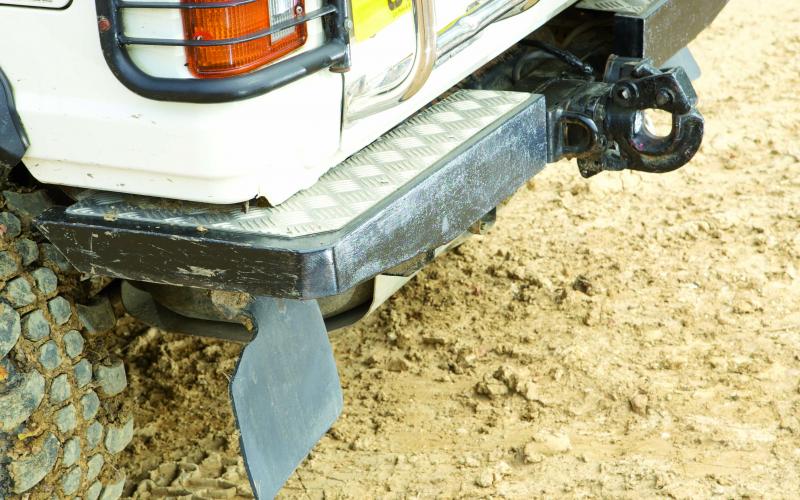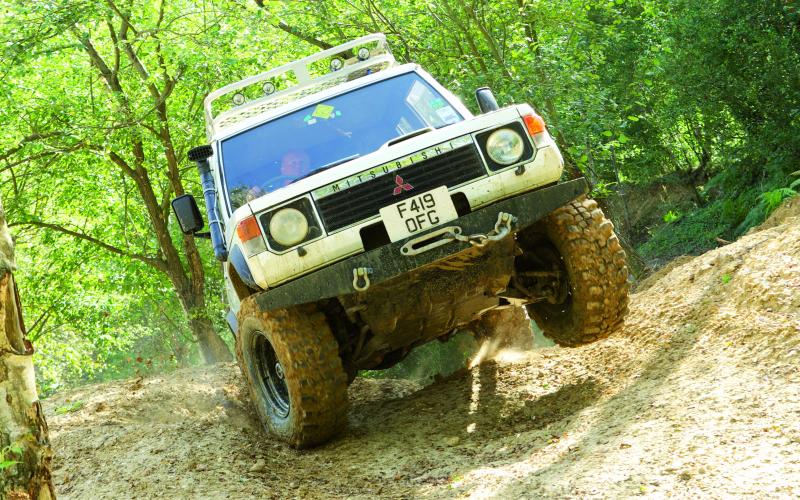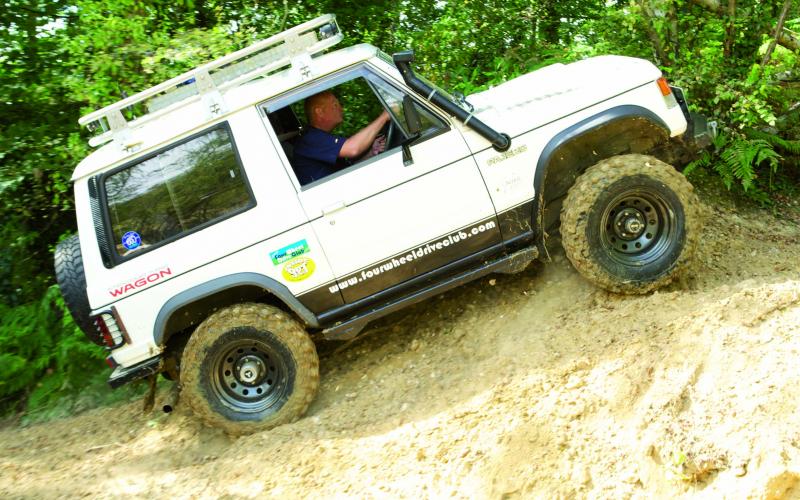 <
>
Andy Allen's Pajero spent most of its first quarter-century as a standard three-door diesel. But then he started turning it into a sorted machine for playdays and green laning – and now it's set fair for its second.
In the days before Mitsubishi turned the Shogun into a glam-wagon, it was a tough, worthy off-roader. But Andy Allen's isn't one of those. It is tough and worthy, and you can see quite clearly that it's an off-roader. But it's not a Shogun.
Shoguns were already coming to the UK as grey imports in the 1980s. Andy's is one of those, so it's called a Pajero instead, but what matters more than its name is the fact that it's an early one. The Mk2 had an inclinometer: this one didn't even have a cassette player as standard.
So we're talking about a proper truck, which originally sold badly back in Japan because people saw it as a commercial vehicle. Not glam, then, and definitely spot-on for modding.
Which is what Andy did, slowly and steadily, over the course of six years after buying the Pajero as a completely standard truck. The changes he's made are restrained and well chosen, because it's an everyday road car too, but he's turned it into a motor that stands comparison with the gently lifted Defender 90s you see more and more of at playdays now.
Like an increasing number of off-roaders with Japanese 4x4s, he's not just done it by chucking loads of money at bolt-on bits. This is a truck with plenty of DIY engineering and fabrication – and one which demonstrates the value of leaving well alone, too. The chassis, engine, tranny, props and axles are all as they left the factory a quarter of a century ago – which you can take to mean that they're all perfectly good for the kind of stuff Andy wants them to do.
This is, in his words, to make the Pajero 'a capable laning vehicle and fun playday truck,' which can also tow a Sankey trailer loaded with camping gear when the Allen family head for the hills on holiday. A Sankey trailer: told you it stood comparison with a Defender 90.
Andy goes on to say that 'despite having independent front suspension it has remarkable off-road ability.' Again, you'll have noticed that by looking at the pics, but you might also have spotted that the front wheels don't do ever so much in the way of articulating. It's the back axle that does most of the work here, but it doesn't have the locking diff Mitsubishi fitted on later models, so the only traction aid is 'a lead right foot and momentum.'
Happily, then, the Pajero has proved as tough as it is able. 'I've never broken a diff or halfshaft or any piece of the running gear,' says Andy, 'apart from one auto-locking front hub – deep in the caves at Cinq Piliers!'
Anyway, the suspension is where most of the modding work has gone into the Pajero. At the back, Andy fitted a set of coils from a LWB Mk2 Shogun – which lifted the lighter SWB model by three inches. Up front, the torsion bars were reindexed for a similar amount of lift to level the vehicle out, while the front shocks and both anti-roll bars were rebushed with polyurethane.
That's as far as you can lift most 4x4s without the prop and front driveshaft angles getting ratty. But Andy wanted more – his 265/70R16 Marix Lions are coming on for 31" in diameter – so he also fitted a body lift from Xpajun. A Rough Country steering damper helps keep those big, hairy tyres under control, too, while a set of extended wheelarches helps keep them legal.
With five more inches beneath it, the Pajero is unlikely to stuff its nose into a bank, perch a sill on a rock or crash down off a step and land on the seat of its pants. Even so, Andy armoured all three areas using custom fabricated bumpers and rock sliders. He's knocked up heavy-duty fuel tank and transfer box guards, too.
Up top, the bonnet and scuttle panel are beefed up using ally plate, and the door mirrors have been replaced by Land Rover Defender units – because they're cheap and easy to get hold of. The other kind of protection comes from a 12,500lb Winchmax running synthetic rope. It's not there for any kind of competitive use, just to get Andy out of trouble when it all goes wrong.
For this same reason, Andy didn't see the need to fit any trick electrics to cope with hours of winch duty. He did install a split-charge system, however, running a second battery in the boot to juice extra spots, a CB, 12v power sockets and interior lights without threatening the starter unit. 'One aspect of vehicle modding I enjoy,' says Andy, 'is designing and building simple electrical systems,' which makes him the opposite of most of the off-roaders you'll read about in here.
Elsewhere in the boot, which is trimmed out chequer plate, it's standard playday and green lane fare. Andy carries a high-lift, second spare wheel, hand tools and a selection of ropes and shackles, while the roof rack is home to a couple of bridging ladders.
Nothing flash, nothing ground-breaking, but everything he needs to have fun off-road without having to spend half his life worrying and the other half turning back.
The comparison to a Defender is probably ridiculous, but the similarities to so many of today's playday 90s are there to see. A no-frills lift, some stout armour and a sensible set of tyres, and away you go. What more do you need? Sounds like the recipe for a cool daily drive, and a great off-road toy – whatever the badge on the bonnet.
PAJERO, FABRICATED BUMPER, XPAJUN BODY LIFT, WINCHMAX 12,500LB WINCH, FABRICATED ROCK SLIDERS, JAOS ROOF RACK, JAOS LADDER
Share this article