Mildly Wild
Originally Published: March 2014
Words: Dan Fenn
Pictures: Dan Fenn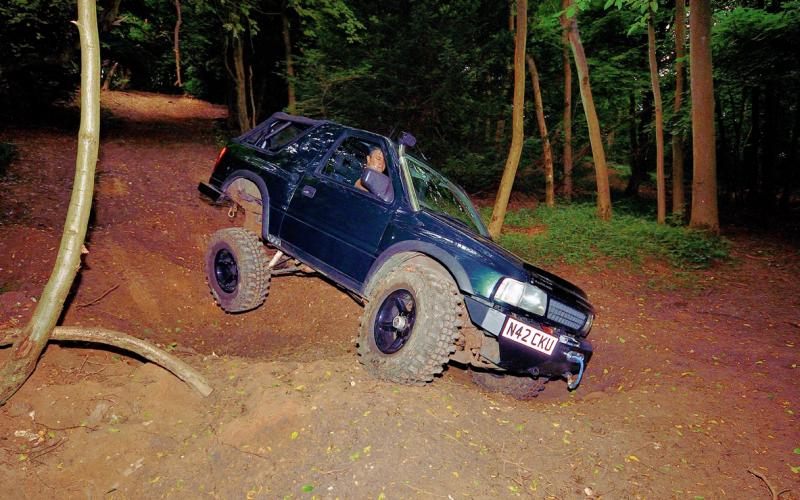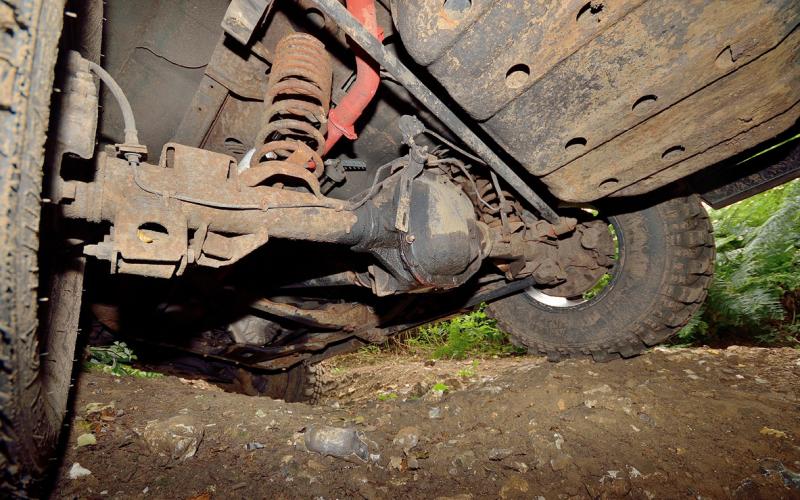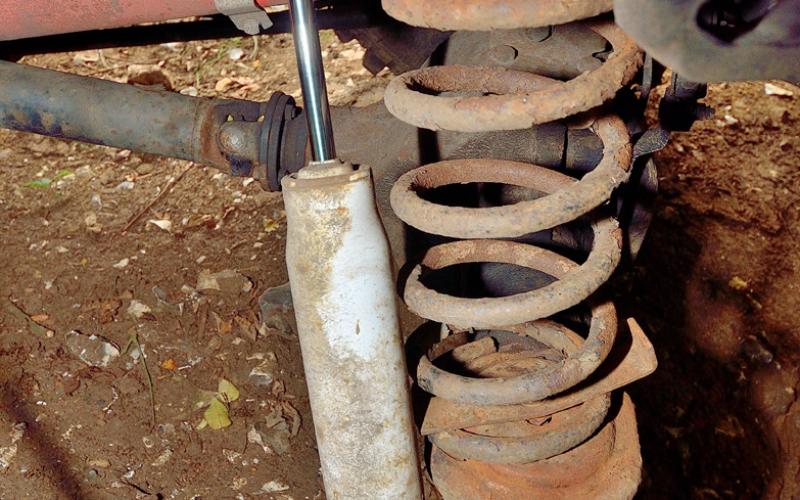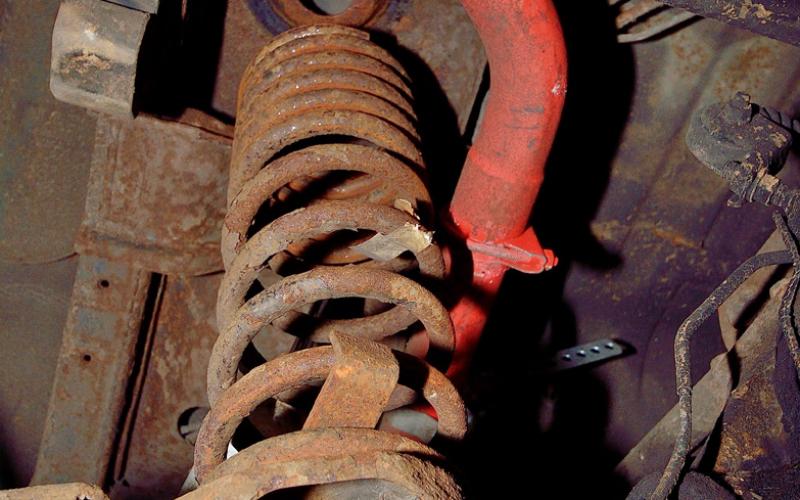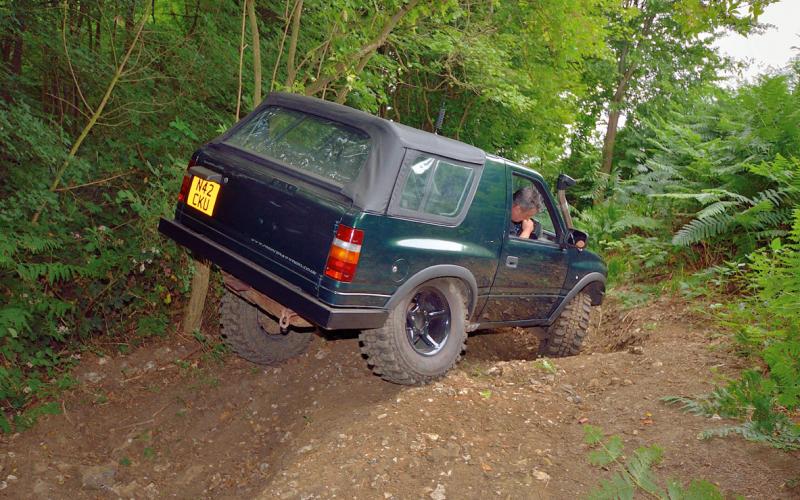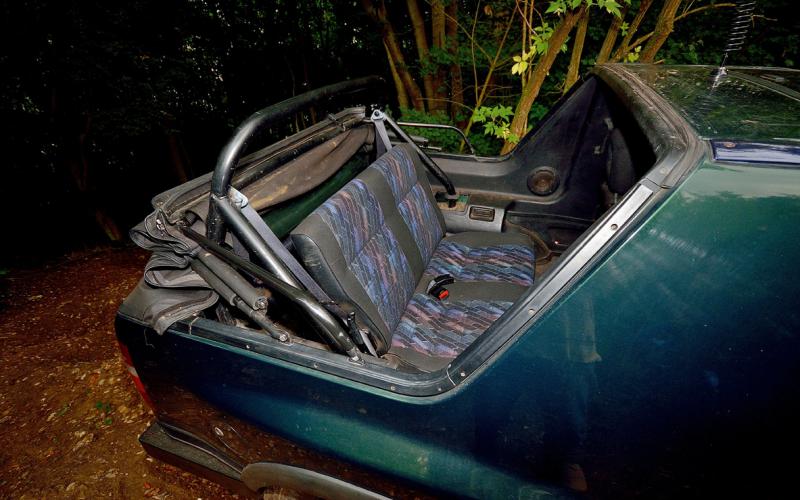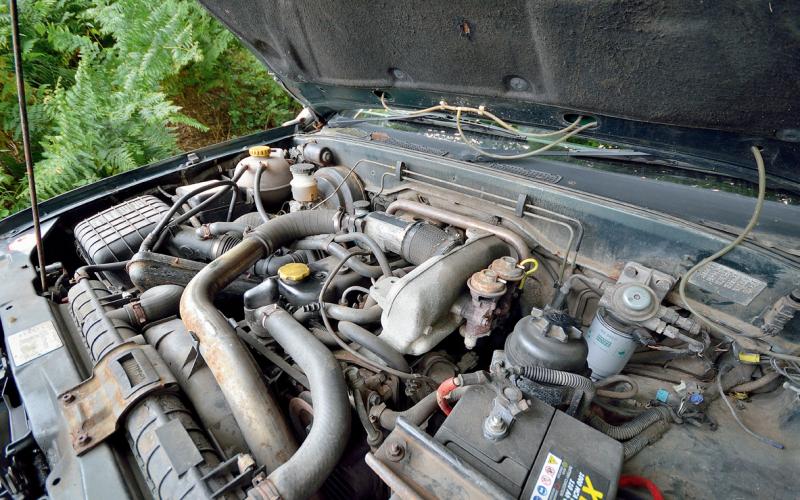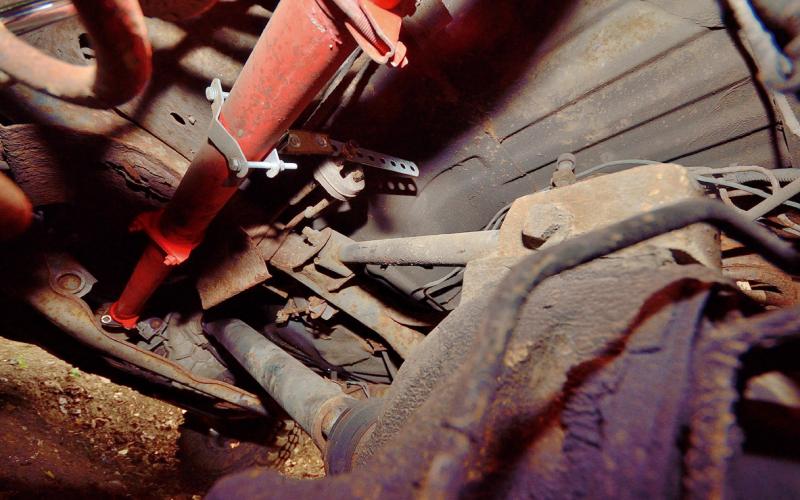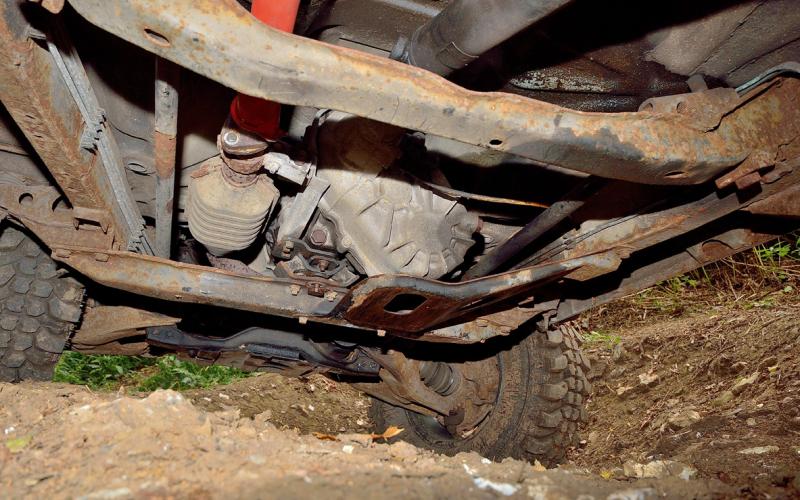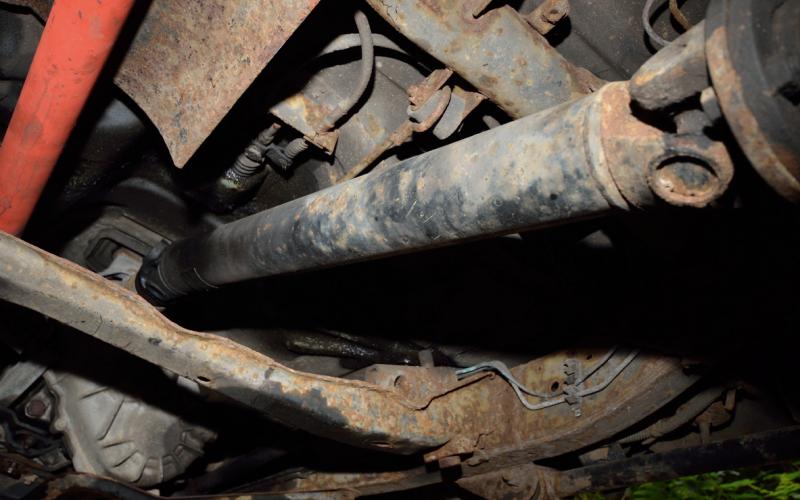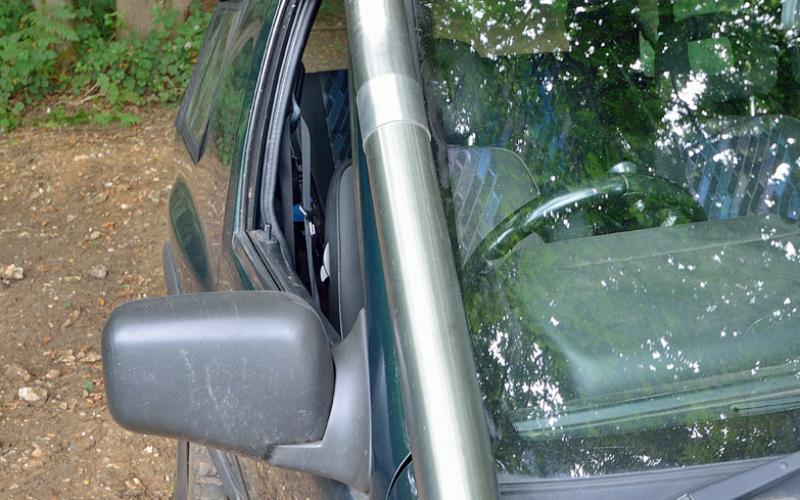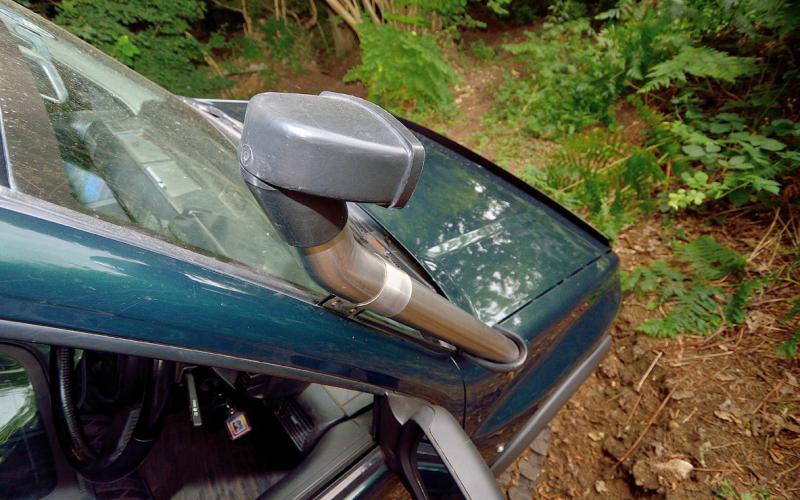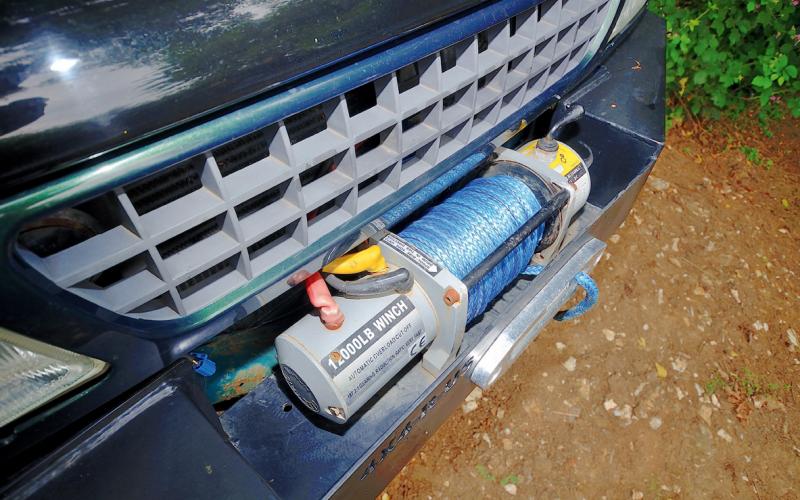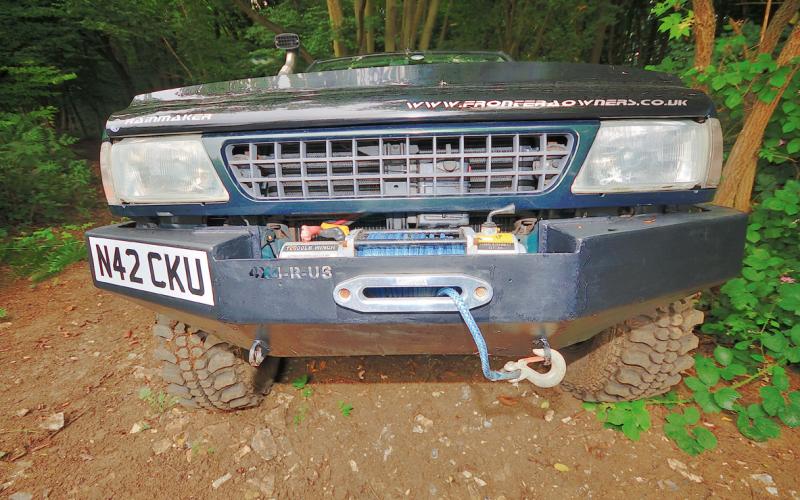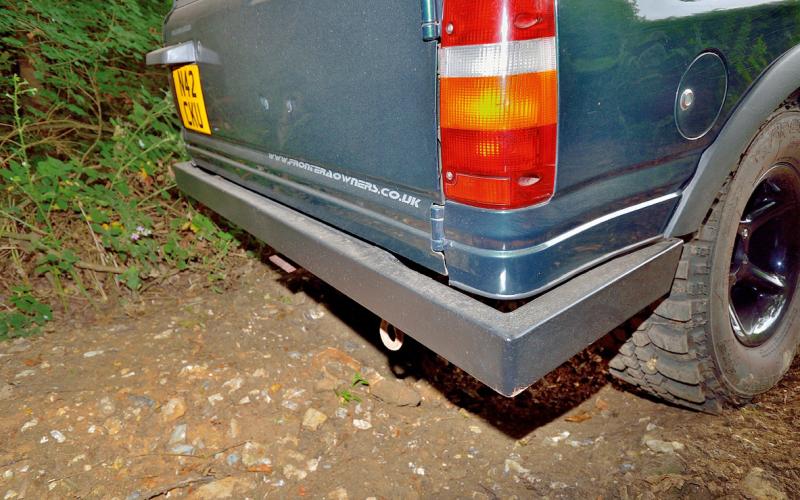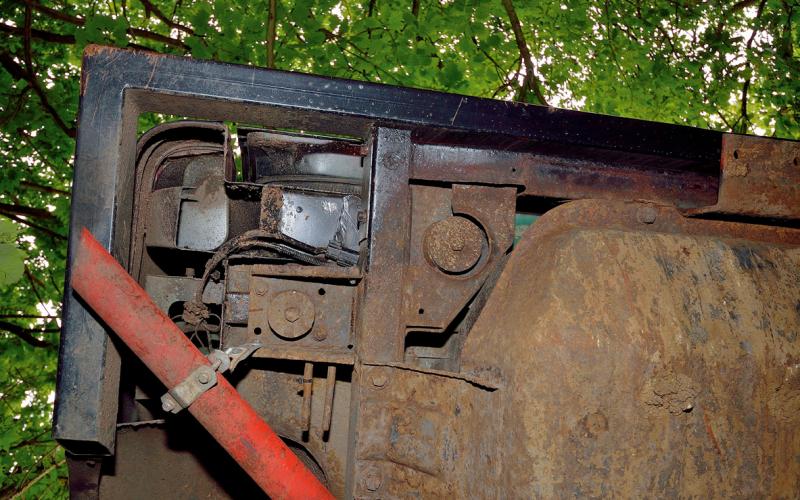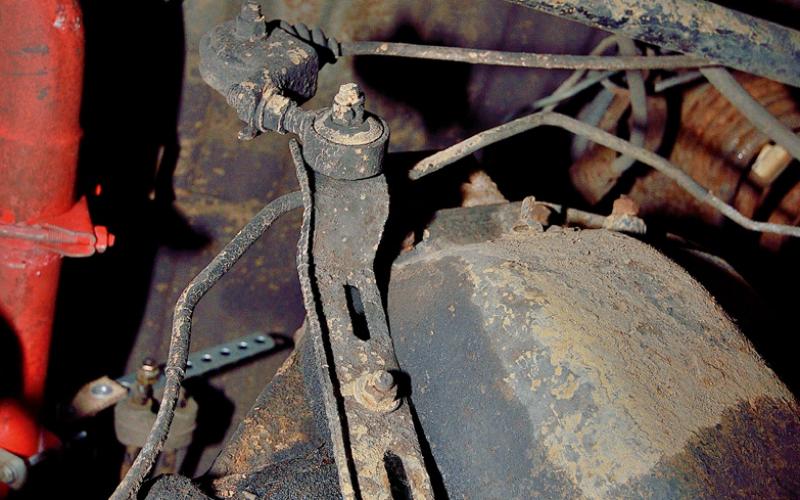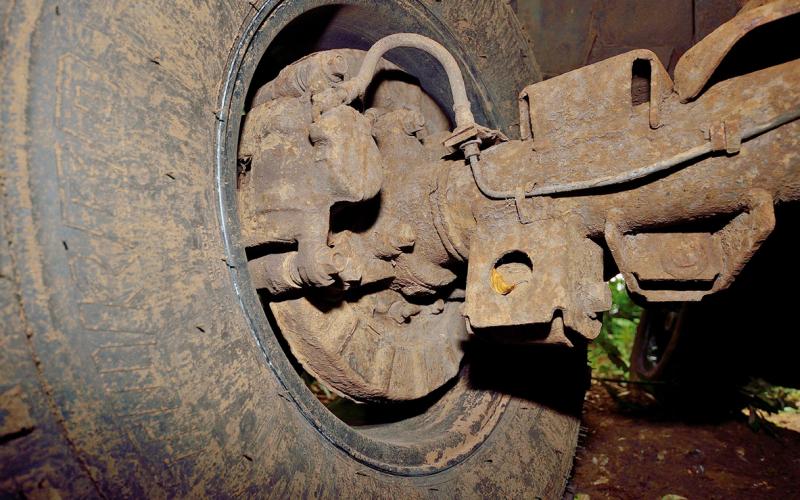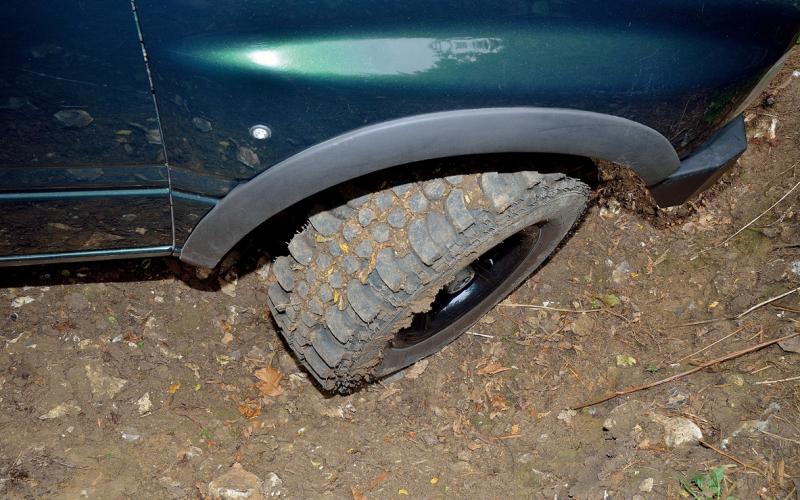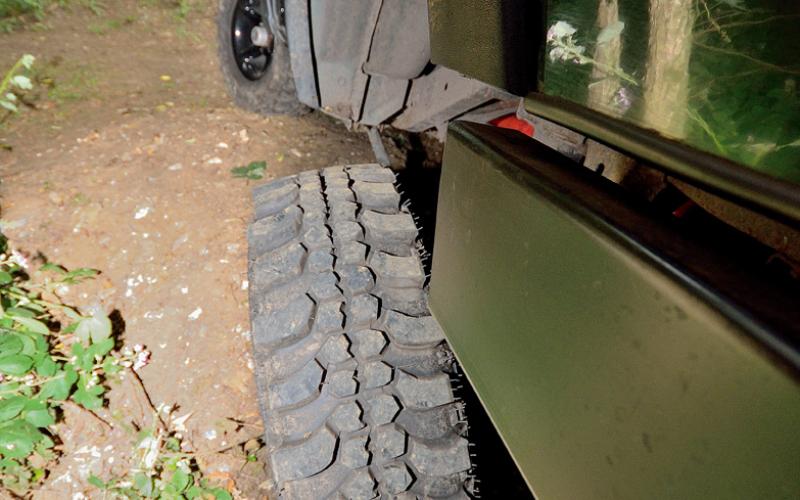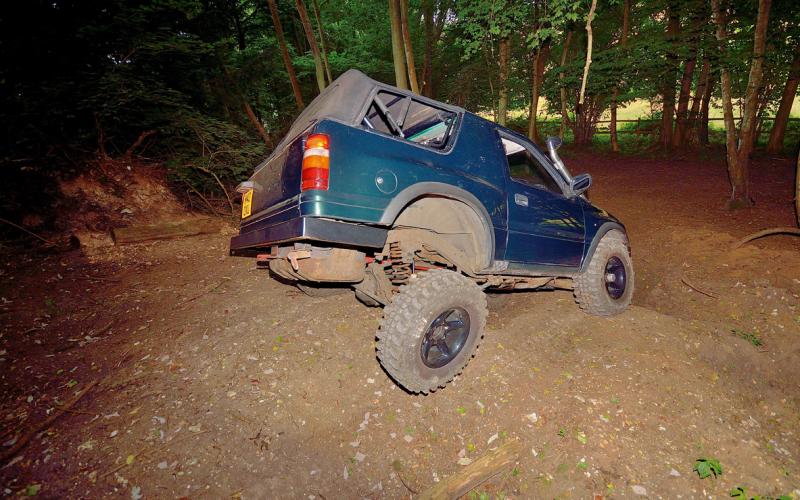 <
>
How many off-roaders can say their wife bought their truck for them? Steve Sales can: and with the comradeship of his fellow Frontera Owners Group members at his back, he's turned it into his vision of what a factory special edition might have turned out like. 'Mild not wild,' he says – though either way, as Fronteras go it's one of the very coolest you'll ever see.
A lot of the most interesting vehicles we've featured in these pages every month as the years go by have been dripping with exciting off-road modifications. Big suspension, big winches, hardcore armour, mega drivetrains… you know the kind of thing we're on about.
We've written about a lot of vehicles down the years, and one of the things we've heard most regularly during that time has been references to 'the wife.' Not normally  in a grumbling sort of a way, we hasten to add – almost always, it's something along the lines of 'thanks to my long suffering wife for putting up with all the time I spend in the workshop, all the money I spend on tyres and not murdering me in my sleep after opening the dishwasher to find it full of sparkling transfer gears.'
You know how it is. Behind every great man is a greater woman, and so on. And in the case of Steve Sales, how right that is.
You hope your other half will respect your hobby, for sure. Maybe she'll even enjoy it. But how many of us can say it was their wife who actually bought the 4x4 they drive?
Well, that's how it happened for Steve.
'My wife purchased it off eBay as a second-chance bid while I was away with work,' he says. We're guessing he'd already been watching it and asked her to pick up where he'd left off – but he'd already owned two Fronteras before that so maybe she just knows him really well. Either way, he's returned the favour since then and bought her a Toyota RAV4 T180, which he says will definitely not be going off-road. Quite right too.
Those previous Frontys were a 2.3 TD Estate  and a 2.0 Sport, both of which were modified – each of them teaching him stuff that's helped with the build of this one. Yet it could all have been very different.
'I got into off-roading by complete chance,' he admits. 'I was looking for a replacement estate car for my ageing Cavalier, and started thinking about something different  like a 4x4. I looked at some Jeep Cherokees but didn't like the way they drove, and then I came across the 2.3 TD Frontera 5-door Estate.
'It had all the extras – bull bar, lights, side steps and so on. I drove it like this for a while, but then I bumped into an old school friend who had started off-roading in a Range Rover Classic at his local playday. I was hooked instantly, and have never laughed so much!'
So, what did he do? Fit a towbar to his LWB and buy a cheap old Rangey? Not a bit of it. 'Searching on internet, I found Lawrence 'Trugga' Fowler from the Frontera Owners Group (FOG) and his modded blue LWB. Then I got speaking to another member, and got my 2.3 lifted with mud tyres and so on.'
It's been mainly playdays since then, laterally at FOG's own woodland site in Kent, with a bit of laning thrown in. But you can guess where this is headed… the 5-door, for all its qualities (and there were lots) was bigger and less nimble than a 3-door would be, and that can only mean one thing. Along came the 2.0 Sport, to be followed by the 2.8 TD you're looking at here – a truck which most Frontera watchers agree is the pick of the bunch from across the vehicle's long run on the UK market.
The 2.8 is an Isuzu engine, and it was introduced in 1994 as part of the Frontera's first facelift. As facelifts go, lobbing in a new engine already qualifies as a big one, but on this occasion Vauxhall also changed the rear suspension from leaf to coil springs, and we were practically looking at a whole new car. Certainly, the difference was startling at the time, and when you're tinkering with them now the later model is definitely the one to go for.
'Tinkering' is a bit of an unfair word for what Steve has done, actually. He's been modding and repairing cars and bikes since he learned to drive, and he's learned a bit in that time – not least how to plan a project. He's got another car as his daily driver, so he could afford to take the Frontera off the road for a while, and he set out his strategy for turning it into the truck he had in mind.
'Some of the modifications were done in stages,' he explains. 'But effectively the plan was to collect parts, either from my previous Frontera or by searching on the internet and via the FOG forum.
'Ultimately, I had the idea that I wanted to create a Frontera that looked something like a factory special for the US market might, along the lines of a Jeep or Defender Tomb Raider edition.'
Now, that's what you call a plan. Not that it was all cosmetic. His previous experiences had taught Steve a bit about the technical side, too, such as not to go over the top (perhaps literally) with the lift. 'I had some idea as to what worked and what didn't on the last two trucks. For example, don't lift the front too high, as the torsion bars stiffen up too much and stop working effectively.' Read it and take note.
In the end, Steve went for a lift of approximately 1.5", using small spacers and a ball joint flip up front rather than cranking the life out of the radius arms – enough to add some clearance and free up space for a set of 32" Insa Turbo Special Tracks, but not to turn a good truck into an unusably extreme one. He did, however, free up as much articulation as possible, using +4.5" shocks at the back and removing the anti-roll bars to let the springs do their job.
He's also used relocation cones at the chassis to let the springs drop out as the axle droops, coaxing yet more travel out of the set-up. When we spoke to him, he was about to redesign this system to make it more robust and take some stress off the springs themselves, which would see them becoming captive up top and dislocating at the axle mount, but he's very clear about one thing: 'Mild not wild has worked!'
Even then, he's done plenty to prevent the modifications from over-stressing parts of the truck that were never designed to work in such a way. That's something he learned from his previous Frontera: remake the front diff brackets to drop its position, and you won't have your CV joints throwing a paddy about the angle the driveshafts are suddenly working at.
Similarly, when we ask him about future plans for the vehicle, he doesn't start on about locking diffs or a bigger engine. Lower ratio transfer gears are on the list, which will help in a way neither of those things ever could, and he's planning to weld on a set of box-section sills to go with the truck's heavy-duty bumpers. Did we mention that he does most of his off-roading in a heavily wooded valley? Where there be woods, there be tree stumps…
That valley is the site which Kent members of the Frontera Owners Group have worked so hard to create since doing a deal with a local farmer that's proved perfect for all (see our September 2013 issue for more on that), and it's no surprise that Steve's full of praise for his fellow Vauxhall fans when it comes to dishing out the gongs.
'The best thing about the off-roading scene is the comradeship and banter about the capabilities (or not) of each other's trucks. And with the Frontera, there's nothing like being
the underdog and showing what can actually be done.
'The FOG Forum has some great people who give their time, support and ideas to each other. But special mentions must go to Greg for parts and advice, Pete for being my partner in crime on many trips and all those who have attended the South-East events and made them special. Also, thanks to the rest of the Forum contributors and a big up to Ste' and the Admin team for running the site and organising the annual get-together.' 
Praise all round, then. And, we're sure, for his wife – without whom, after all, this Frontera would never have become his property in the first place. But the last word does indeed, in a strange sort of way, go to his Vauxhall-driving mates. 'My favourite modification? That would be the soft-top conversion I did. But as the rain starts whenever it's lowered, I'm sure the other FOG members would disagree!'
ROUGH COUNTRY SHOCKS, FRONTERA, OLD MAN EMU SPRINGS, K&N AIR FILTER
Share this article