Taking Stock
Originally Published: February 2006
Words: Tim Gibson
Pictures: Anthony Singer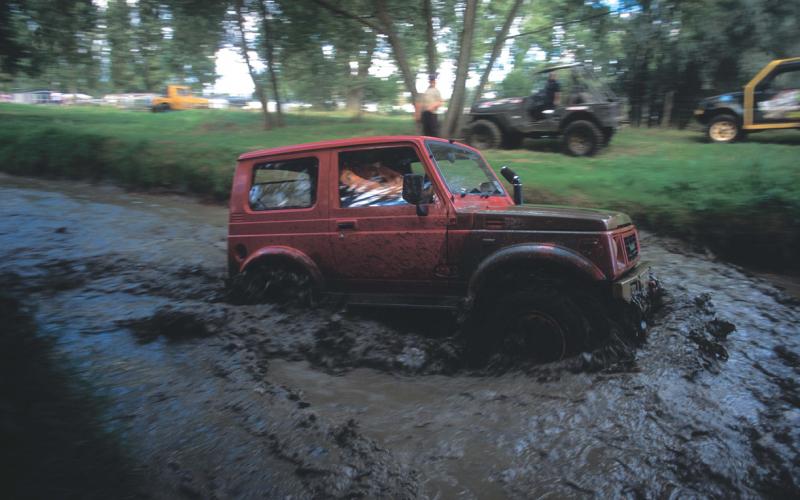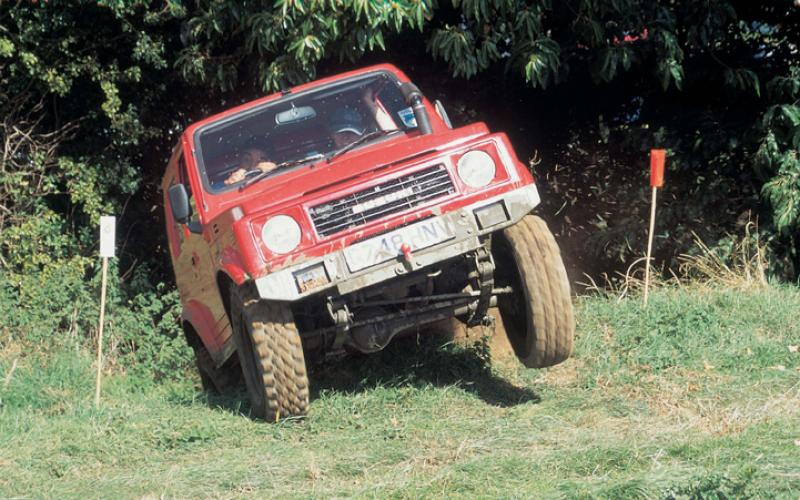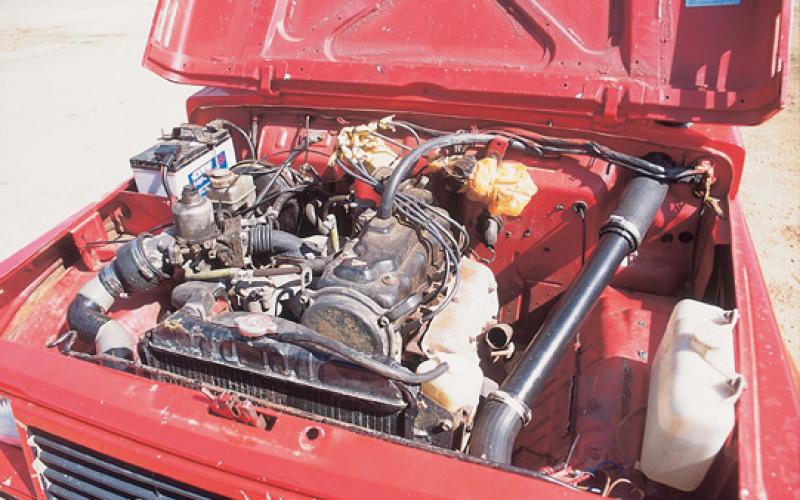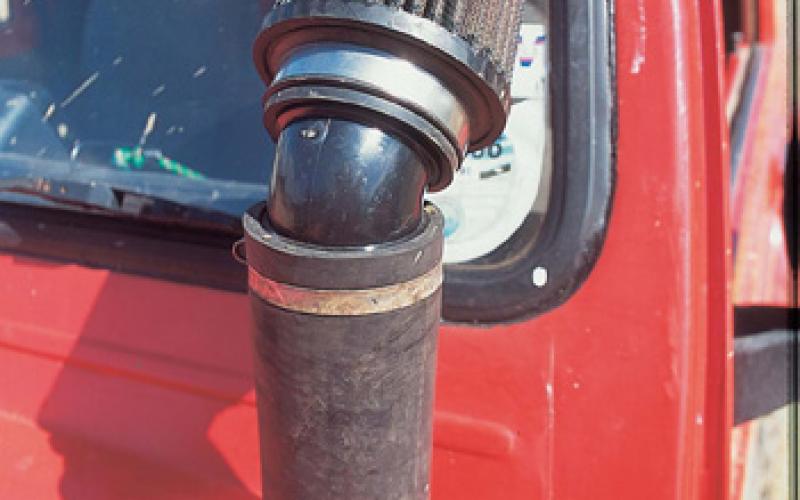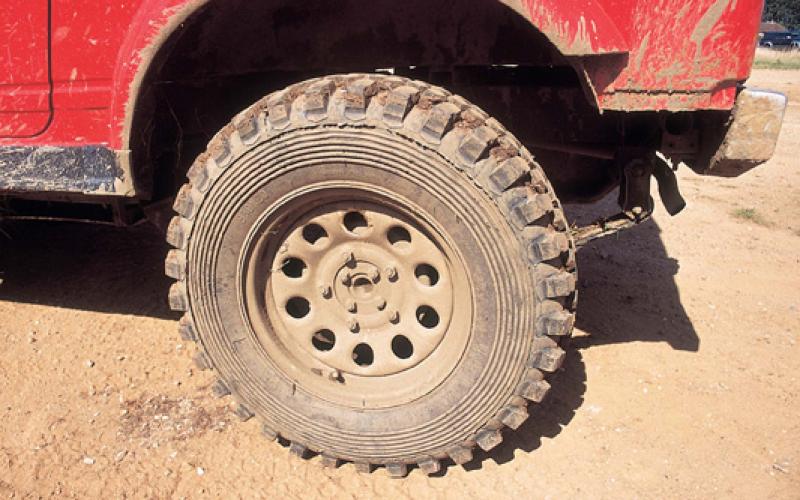 <
>
Ian Dominey has been involved in motorsport for as long as he can remember. But he only came to off-roading last year, and he's already won a couple of RTVs. Small wonder that it's fast becoming his favourite hobby, then…
When the highlight of your motorsport career has been driving an articulated lorry in a full contact stock race, it's likely that everything else will seem a little tame in comparison. But articulated lorries don't come cheap, and if you're driving them at 50mph while ramming fellow competitors in similar vehicles, you need deep pockets to stay in the game for any length of time.
Ian Dominey found this out for himself. And despite loving every minute of it, he decided to call time on his stock racing career a couple of years ago.
Since then, his enthusiasm for motorsport has led him to a new discipline, Road Taxed Vehicle trials. And his competitive instincts are undimmed by the difference in scale between the two. Whereas he once charged around oval racing circuits in massive trucks and high-powered stock cars, he now tackles tricky wooded RTV sections at about 5mph in a diminutive Suzuki Samurai.
To put things into perspective, the total value of his new plaything is about a tenth of the cost of the engine alone in his old competition car.
But that doesn't bother Ian, because he's caught the off-road bug and can't get enough of competing in the AWDC's Trials Championship. He claims always to have liked the idea of off-roading, but it wasn't until recently that he realised events were being held relatively near to his Bedfordshire home and he decided the time was right to get involved.
'I come from a farming background,' says Ian, who now runs a breakdown recovery business, 'so I grew up surrounded by Land Rovers. To be honest, I'm not that keen on them, but I really like Japanese 4x4s.' His preference for manufacturers such as Suzuki and Toyota (he runs a Hi-Lux on his recovery fleet) stems from the renowned reliability of their products. When it came to choosing an off-roader in which to compete, therefore, a Samurai seemed like the obvious choice.
The greatest attraction of the SJ413 he now owns was the opportunity it provided to compete on a minimal budget. Ian reckons the cost of the whole vehicle, including modifications, is somewhere in the region of £1000. What's more, he estimates that it is possible to buy and equip a vehicle for trialling on around half this amount. 'You'd need to be handy with a welder,' he remarks, 'but that can always be learned!'
Fortunately for him, Ian already possessed this skill when the SJ came into his ownership. He also has a well-equipped workshop on his doorstep, so it's fair to say he had a bit of a head start over your average newcomer to off-roading. Nonetheless, his approach to developing a budget trials machine exhibits a great deal of tenacity, and the result is a highly capable vehicle that also scores well on the fun scale.
One of the most important modifications in Ian's eyes is the home-made aluminium sump guard, which offers valuable protection to the vehicle's underside. 'The transfer case protrudes by about two inches from beneath the chassis rails,' he explains, 'which leaves it vulnerable over rough ground.' By fitting the heavy-duty armour, Ian is able to cover terrain with relative impunity from rocks and other dangers.
Other home-brewed elements of the car include the front and rear bumpers. These were fabricated out of steel to get the most out of the Samurai's already impressive approach and departure angles. Their design means that the truck has minimal front and rear overhangs and Ian rarely has to worry about catching them on steep steps and drop-offs. The bumpers are deliberately robust so as to protect the SJ's body panels, and Ian has followed AWDC regulations by fitting a tow ball to each one. This means he can be rescued from either direction should things go awry – although his performances so far suggest this will remain something of a rarity.
Ian entered a number of RTV trials in 2005 and achieved two outright wins and one overall second. That's not bad for a beginner – particularly one whose vehicle cost less than a grand and who was up against some of the sport's most seasoned competitors.
One of the great appeals of off-roading for Ian is that his wife Sylvia can join in. 'It's the first discipline I've been interested in where she can sit alongside me and navigate,' he explains. 'That makes it much more enjoyable for both of us.'
The Samurai's original 1.3-litre engine remains in situ beneath the bonnet, although Ian has replaced the standard carburettor with an SU carb from a 1300cc Austin Maestro. The original unit is famously prone to cutting out over rough terrain or on inclines, and installation of an SU is a popular remedy among Suzuki fans. Ian clearly did his homework before getting involved in the off-road scene, and he's managed to get up to speed on the tricks of the trade with impressive alacrity.
When the pictures you see here were taken, the vehicle was running with extended shackles in order to generate increased ride height. Since then, Ian has fitted a set of three-inch lifted leaf springs from KAP, at a cost of about £120. He decided to buy the uprated springs because the extended shackles made the front springs sit low in relation to the car. In consequence, they were prone to catching on undulating terrain and this compromised the truck's performance.
With the new set-up, which includes extended shock absorbers, the springs have a different shape and therefore curve upwards and away from the ground. They tend to ride over the top of all but the most severe bumps, therefore, and Ian recommends the modification to anyone who wants an increase in ride height.
The raised suspension creates enough room beneath the arches for a set of 195R15 Bronco Diamond Back tyres, which are fitted to standard steel rims. These are relatively modest in terms of both size and tread pattern, but Ian is well satisfied with how they perform. The tyres are still larger than standard, though, so Ian has fitted an SJ410 transfer case to lower the gear ratios – another popular modification. And he regards the tread pattern as representing an ideal balance: 'If you go too aggressive with your tyres, they simply dig into the earth and restrict progress. Go too much the other way, however, and you won't have any traction at all. I think Bronco has got the compromise about right with the Diamond Back design.'
A further characteristic of the SJ that appeals to Ian is its light weight. 'I can pick up any component of this vehicle by myself,' he says, 'which makes it extremely easy to work on.' He thinks this is why the Samurai is an ideal basis for a budget DIY project, because someone with minimal space and facilities should nonetheless be able to work on the truck with just a few basic tools to hand.
The truck's low mass also brings advantages in the rough stuff, of course, and these have been maximised on Ian's SJ by his removal of most of the interior. All that remains are the two front seats and the dashboard. Ian decided not to fit racing seats, because the standard SJ design is easier to get in and out of. Given the relatively low speed of trialling, he didn't deem there to be much need for the increased support of bucket seats.
As with most budget vehicles, Ian's Samurai proudly sports a home-made snorkel which is constructed out of a 1.5-inch waste pipe and has a K&N air filter at the top. Further waterproofing is provided by a Marigold rubber glove, which rather handily (heh heh) has five holes – one for each of the leads emerging from the distributor.
Of course, cutting it as a budget off-roader is about much more than a low-cost snorkel and some imaginative waterproofing. But the results this vehicle has helped its owner achieve in the last year or so speak for themselves, and it really is a project that newcomers to the scene who don't want to spend a fortune while they find their feet would do well to emulate. Ian is thinking of building a more extreme Suzuki-based off-roader in the future, but he is content for the moment to compete in his basic SJ and keep things simple.
Ultimately, that's because despite his passion for competition, Ian's interest in off-road motorsport is motivated by the thing that keeps all trials enthusiasts involved in the scene. We all like to win the occasional trophy, of course. And full contact at high speed in giant trucks is all very well. But the reason most people participate in trials is that above all, they're a damned good laugh – and Ian Dominey is no different.
DIY BUMPER, SJ, SU CARB, K&N AIR FILTER, KAP SPRINGS, DIY SNORKEL, DIY SUMP GUARD
Share this article