Playground Boolies
Originally Published: March 2012
Words: Graham Scott
Pictures: Steve Taylor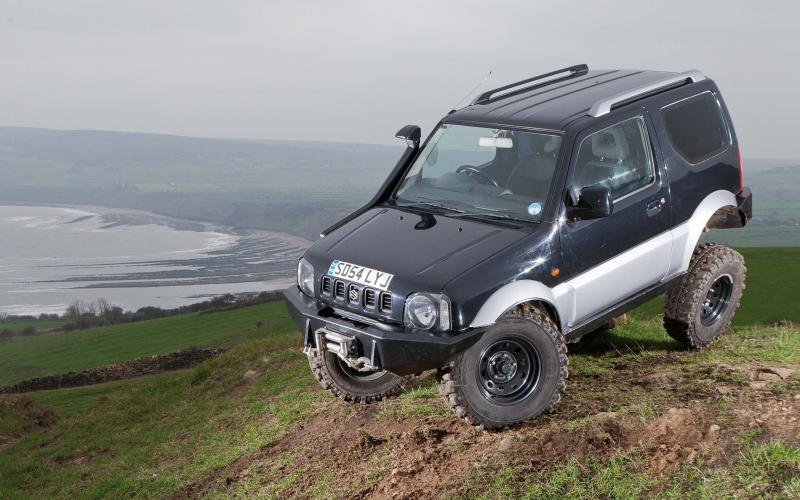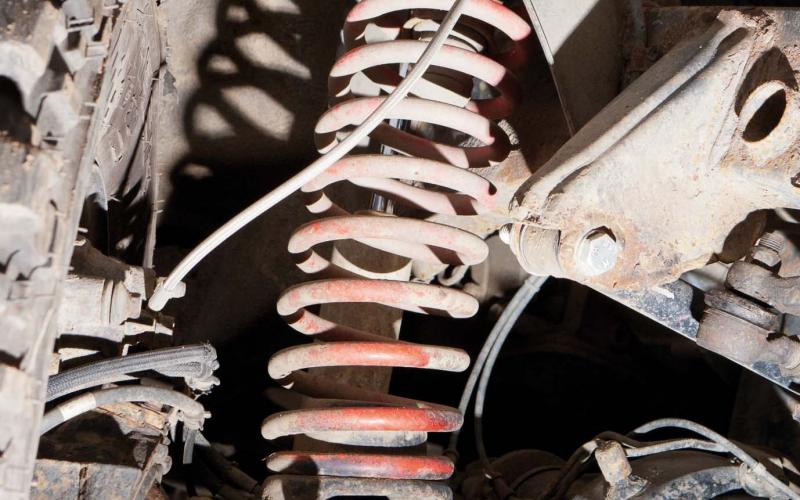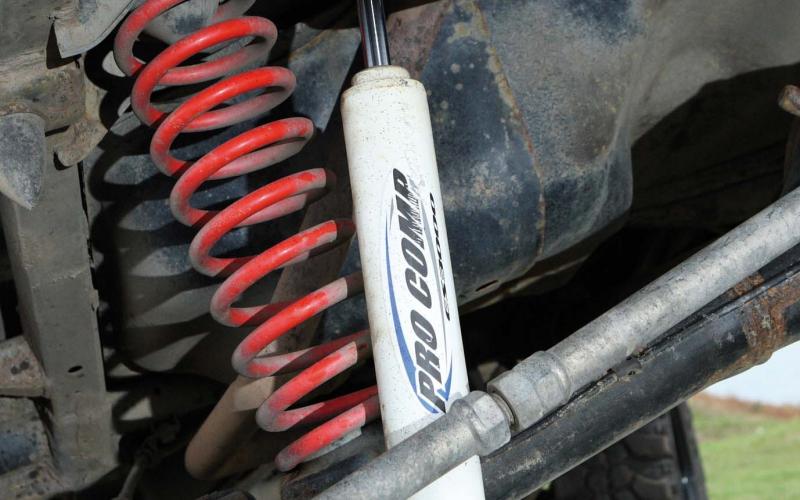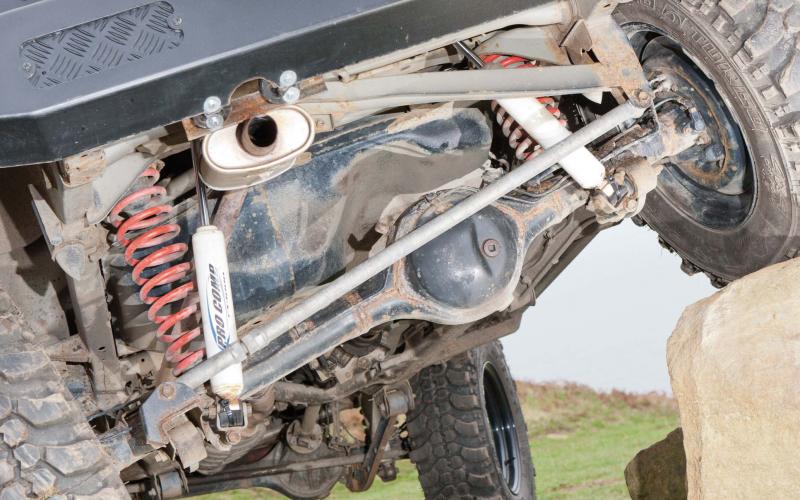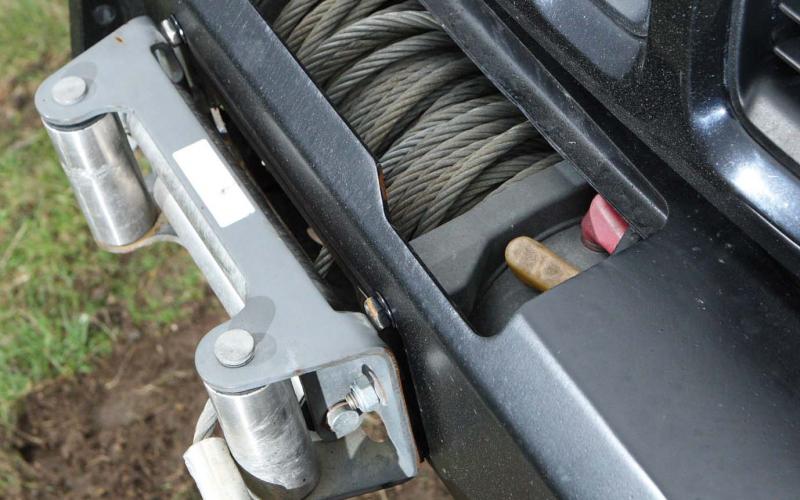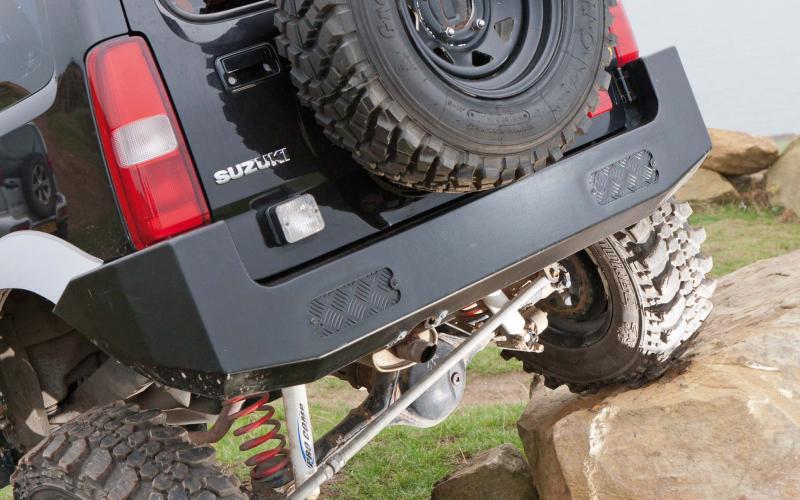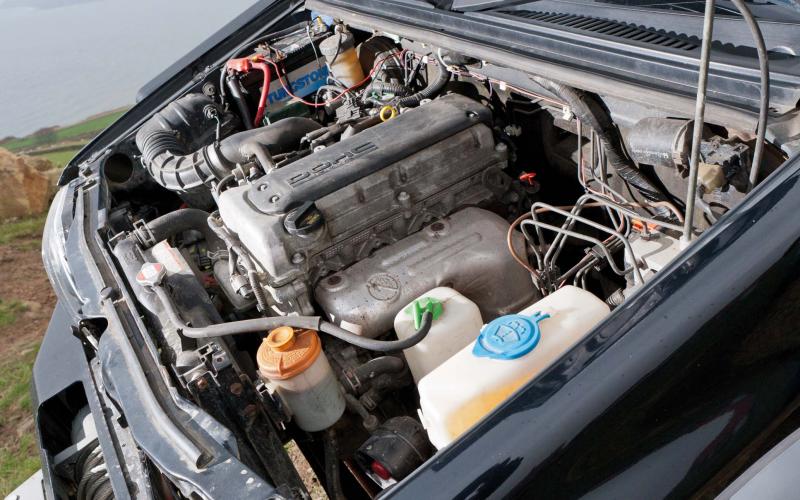 <
>
Gemma Mills is truly made up with the Suzuki Jimny she takes out at playtime. So much so that she's even made up a word for its wheels.
What does it take to make a happy marriage? Not only could we have started with a simpler question, like 'draw out a road map to world peace' or 'explain the Large Hadron Collider in 100 words or less', but we're also going to give you the answer. It's really simple.
Go off-roading together. Okay, so that's probably not what marriage counsellors first suggest; in fact, there may be some for whom off-roading together has actually led to tense little chats with a marriage counsellor. But for others, axle twisting together keeps them together. Couples like Gemma and Nick Mills from Malton in North Yorkshire.
Gemma describes them as 'a husband and wife team of enthusiasts', and it clearly works for them. They've been together half her life which, given her age, means they met when she was very, er, young.
In that time they clearly have lived a life that enthusiastically embraced 4x4s. Here's a seriously abbreviated list of their previous vehicles: two Vauxhall Fronteras, two Toyota Hi-Luxes, two Mitsubishi L200s, two Defenders, two Range Rovers and three Discoverys. How do they find time for anything else, we wonder.
But the eagle-eyed among you will note that Suzuki does not figure on that list, yet it figures in the photos. That's really because the Jimny you see here is the first vehicle that has been Gemma's own, as opposed to owned and shared by them both.
Husband Nick is an agricultural engineer, using his current 4x4 (which is a Defender 110 at the moment) as his workhorse during the week. So it's not around for Gemma to play with and it's also not a good idea to break it at the weekend when it's going to be needed for serious business on Monday.
Gemma runs a T-shirt printing and embroidery business, so she too needs to get to work every day. The prospect of a repeat of the heavy snows we had for a couple of winters running meant she had to think about the practicalities of getting to work, which even the lightest dusting of slippery stuff turned into a nightmare when she was driving her old rear-wheel-drive BMW. Cue the search for a Jimny, something she and Nick both viewed as a mere toy.
After a lengthy search, online, offline and behind various sofas, this one turned up on Gumtree (the website, not the Sussex-based Land Rover specialist). It was in a fairly sorry state, but for Nick and Gemma that was ideal as it meant it was good value, especially as they knew they could get it ship-shape fairly easily.
Their very first day with the Jimny was spent knocking out dents and making a shopping list of what would be needed. This was basically to get the suspension working properly.
They did, however, also remove the towbar the vehicle came with. This is slightly surprising. Not that they wanted to remove dead weight, but because this is the more unusual automatic model. And if you've ever driven a Jimny auto, you'll probably be shuddering at the idea of having to work its 1.3-litre engine and power-sapping slush box while hauling anything in the way of extra weight.
What is equally surprising is that Gemma is actually a big fan of the auto off-road: 'We initially wanted to buy a manual but, after playing off-road with it, it's really rather good!'
One of the first mods to put a bit of a strain on the engine and transmission was the inevitable switch to bigger wheels and tyres. On went 15" steel modulars in black, shod with a set of 235/75R15 Insa Turbo Special Tracks. Even with the wheels' extra offset, not to mention a 3" suspension lift, all the wheelarches and inner wings needed to be trimmed to accommodate the bigger rubber.
That lift arrived via a set of +3" coil springs and Pro-Comp ES3000 shocks. At the rear, the shocks went on using repositioning brackets fitted sourced through BigJimny. Adjustable panhard rods from KAP were used front and rear to keep the axles central, the front axle was caster-corrected to keep the steering on track and the whole lot went on using nylon bushes. The suspension was now sorted.
The rest is pretty stock. There are braided and extended lines on the brakes, but otherwise the axles, propshafts and so on are as they came from the factory. There's a home-made modified damper on the steering, however, and you'll see some obvious adornments to the exterior.
These include the rock sliders, which are home-made and link up with a set of very smart front and rear bumpers from Off Road Armoury. Nick repositioned the rear tail lights himself to take account of the rugged bumper. On the front, they fitted a 9500lb Superwinch with steel cable for when playtime gets serious.
The engine is stock except for Iridium spark plugs and a K&N filter, but the other most obvious mod is the snorkel. In theory this was a simple 'buy and fit' job, but once again we're up against canny Yorkshire folk who like nothing more than making life hard for themselves if there's a groat to be saved. Gemma takes up the tale.
'We wanted to add an extra something to the Jimny, to finish it off if you like. So we tried our hardest to find a TJM snorkel, but they were like rocking horse poo to find and really expensive – and we like to do things on a budget! So we settled for a bargain buy from eBay for £149. Nick was not a happy bunny after spending three hours trying to fit it. But he got there in the end and it doesn't look half bad really, and at a fraction of the price!'
With everything now in place, the Jimny could be used for both work and play. So they were happy, right? Wrong.
You can probably already guess what the problem was. An auto Jimny is not the most powerful performer on the block. Add in the extra drag of the wheels, and the transmission was permanently hunting up and down the box for that elusive horsepower.
The solution turned out to be surprisingly simple. Nick changed the transmission oil. At the same time, he also fitted a speedo correction device which he found in Australia, as he was concerned at a discrepancy. Gemma noticed the change immediately.
'This made a massive difference to the power, and the gearbox worked so much better as it was not constantly up and down the gears at the top end. Plus it had a good effect on fuel consumption.'
She now had a rig she was happy to drive to work and to play about in at weekends. Much of their social life seems to revolve around like-minded friends, so the Jimny has worked across all aspects of her life.
It has to be said this particular Jimny was an unusual vehicle to start with for off-roading. Apart from the small engine and auto box, it's fairly high spec, complete with black half-leather interior. And black over silver paintwork with black rims is also an unusual combination when you're planning on spending a lot of time in the mud.
But there's one thing this vehicle is lacking, and it's a surprise. Gemma's business is making embroidered clothing and so on, as well as a huge array of stickers and promotional kit, mainly for the car fraternity. Yet we can't see a single piece of self-promotion on the Jimny.
Given Gemma's enthusiasm, it seems unlikely she's being reticent about her company, so perhaps it's only a matter of time before the bodywork is adorned with a 'Big Boolies' logo. Pardon? Well, it's the name of her company.
Is this some Northern vernacular, we wondered? Gemma laughs: 'It's a phrase that Nick and I use to mean massive alloys or wheels. Like "Cor, look at the boolies on that Jimny". Perfect!'
So there you have it. What we've learned today, children, is that a Suzuki with a hairdryer for an engine and a pit of despair for a gearbox can still be the off-road toy of your dreams. And we've learned that 'boolies' are big alloys, at least in the world of this off-roading couple. Have you just heard the first of that word, or the last? Stranger things have caught on.
PRO-COMP SHOCKS, JIMNY, PRO-COMP ES3000 SHOCKS, PRO-COMP SPRINGS, CASTER-CORRECTION BUSHES, BIG JIMNY SUSPENSION BRACKETS, ADJUSTABLE PANHARD RODS, OFF ROAD ARMOURY BUMPER, SUPERWINCH, INSA TURBO SPECIAL TRACKS, K&N AIR FILTER
Share this article