Modesty Permits
Originally Published: April 2006
Words: Tim Gibson
Pictures: Steve Taylor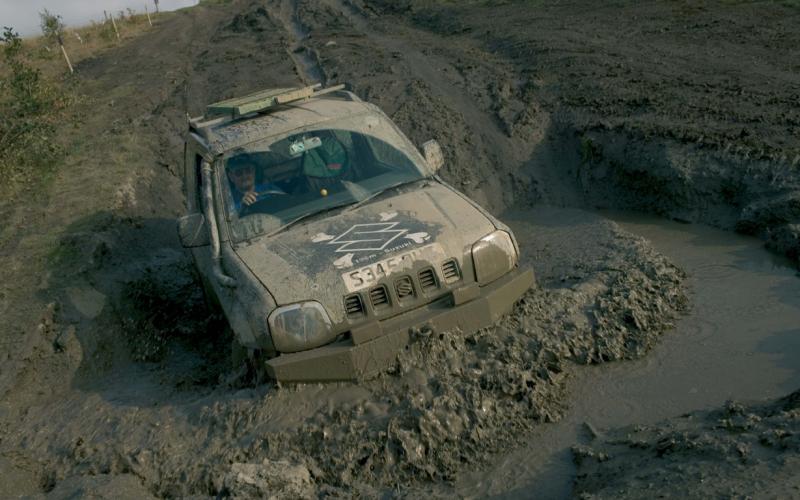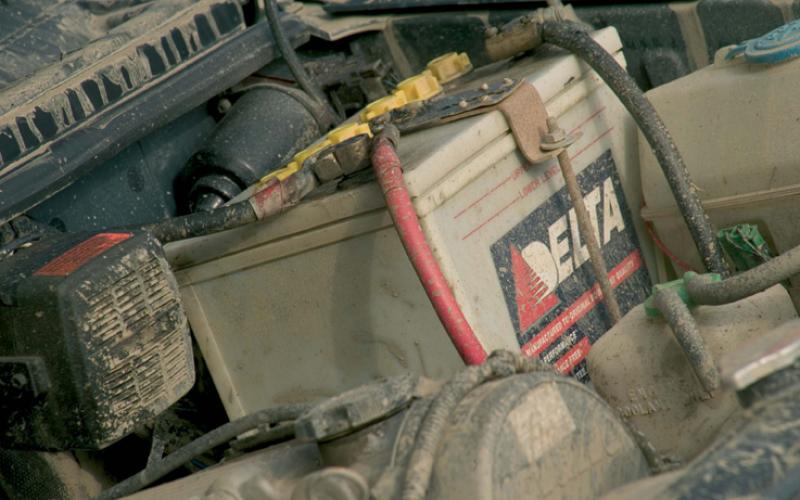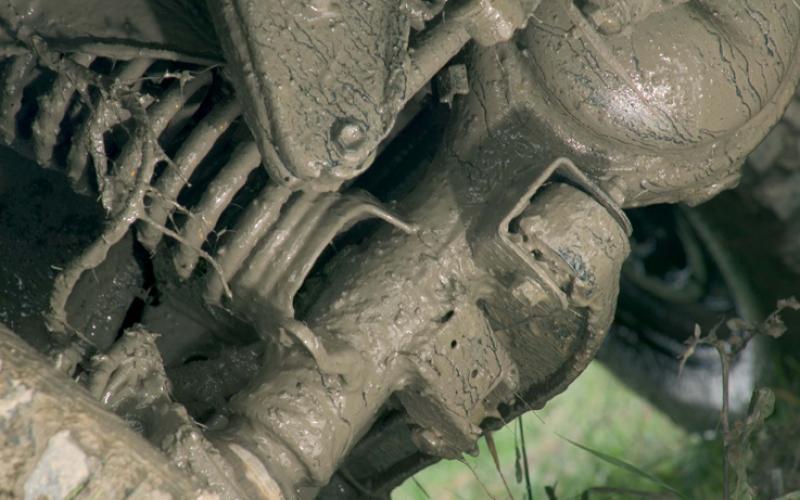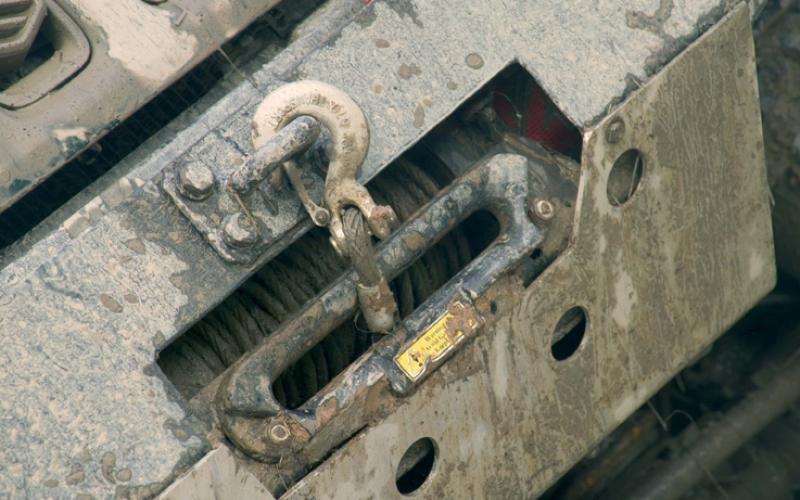 <
>
Mark Gallagher is fairly new to off-roading, but he's already got his priorities sorted. He won't buy a component if he thinks he can make it cheaper, and he's not keen on modifying things just for the sake of it. No wonder his Jimny's a bit on the special side, then...
Everyone has their own views about modifying off-road vehicles. For some, it's a kind of competition in which they challenge themselves to fit as many extra components as possible, often spending thousands of pounds in the process. Others have a more down-to-earth approach. Such people believe it's important to consider every possible modification carefully in order to ensure it's the right choice.
Mark Gallagher falls into the second category, and his Jimny is a tangible witness to the view that more can be less when it comes to building a tricked-up off-roader. The vehicle features a modest collection of non-standard components - all of which are designed to maximise its mud-bashing potential without deviating too far from the factory-standard design.
Of course, it's easy to be restrained when your base vehicle is already a highly capable off-roader. Notwithstanding the Jimny's prodigious abilities in the rough stuff, however, Mark's vehicle is a fine example of how to build a modded truck that is firmly rooted in the real world.
When he purchased the Suzuki two years ago, Mark had no intention of performing any modifications. 'I wasn't into off-roading at that time,' he explains, 'and even when I first got involved in the scene, I was perfectly happy with what the Jimny could do in standard form.' His satisfaction is unsurprising when you consider the car's front and rear live axles and the Rhino badge on its grille - both of which indicate an off-road pedigree that many people would say is second to none.
Nonetheless, as Mark's tastes became more extreme, he decided it would be appropriate to fit a minor suspension lift in order to circumvent what he regards as the Jimny's biggest failing: 'I think the car lacks ground clearance in standard form,' he explains, 'and I thought a lift kit would remedy this problem.'
A two-inch lift kit was duly ordered from KAP Suzuki, with extended springs and long-travel shock absorbers. This set-up has greater flexibility than the factory arrangement, and the extra clearance has enabled Mark to fit a set of 215R15 Colway Mud Terrain tyres. These are a favourite among budget-conscious off-road enthusiasts, and he claims to be really impressed with them. 'I've gone through seven tyres in two years,' he states, 'by splitting the sidewalls in extreme conditions. The Colways have been the only ones capable of standing up to life on my vehicle.'
Despite the lift, it was necessary to modify the wheel arches in order to make room for the oversized tyres. If this has prevented them from rubbing against the body work, it has not avoided the other problem associated with increasing the height of a vehicle's tyres, and the Jimny's gearing is predictably skewed as a result. Mark intends to modify the transfer box in order to reduce the gearing ratios and compensate for this. If the ratio reduction is successful, he may even go slightly taller with the tyres in order to maximise the amount of clearance beneath the axles.
At the moment, Mark relies upon a GEW 9000 winch to rescue the Jimny when it becomes wedged in the tracks of larger vehicles. This is mounted on the front cross-member of the chassis, which has itself been beefed up in order to increase its rigidity. The free-spool control has been directed through the front winch bumper, which was made by KAP, in order to ensure ease of access. Mark did not buy the bumper directly from KAP but sourced it second hand over the internet. He modified it to suit the Jimny's front-end configuration and is really happy with the result.
In order to account for the increased weight of the winch and bumper, Mark found it necessary to replace the KAP coil springs on the front axle with heavy-duty Old Man Emu components. This was a straightforward job, however, and Ring spotlights are mounted on either side of the winch to finish the picture. As well as serving a cosmetic role, the lights aid visibility during Mark's frequent nighttime laning forays.
The other most significant alteration performed on the Jimny is the custom-built exhaust. This was made by a firm called Top Gear Performance near Mark's home in Doncaster, and it features a motorcycle racing can in order to produce a more raucous sound. Mark was eager to fit the new exhaust set-up in order to prevent it from catching on uneven terrain. He thinks the standard unit is a liability off-road, and is very happy that the new system is mounted much higher and therefore kept out of harm's way.
Apart from the suspension and the exhaust - both of which are designed to compensate for the Jimny's lack of ground clearance in standard form - Mark has not performed many other modifications. A 'B&Q' snorkel made out of drainpipe is designed to assist the truck's wading capabilities, and twin heavy-duty batteries keep the winch supplied with juice. These are fitted with a split-charge system, which works in conjunction with the standard Suzuki alternator.
Mark is currently thinking about fitting a roll cage because he's seen a couple of nasty rolls in recent months. He'd also like to improve the Jimny's under body protection and is keen to use home-brewed skid plates rather than buying off-the-shelf components.
This reflects the back-to-basics approach that is evident throughout the Jimny, of course, and Mark is rightly proud of his vehicle. It may not be the world's most heavily modified off-roader, but for some people that will actually be a point in its favour. And even those who like their 4x4s to come with a few more trick bits will surely agree that when it comes to making the most of a vehicle's inherent off-road abilities, Mark's Jimny is up there with the best.
JIMNY, OLD MAN EMU SPRINGS, KAP BUMPER, COLWAY MUD-TERRAINS, KAP SHOCKS
Share this article