Love Is...
Originally Published: July 2011
Words: Will Crotchley
Pictures: Steve Taylor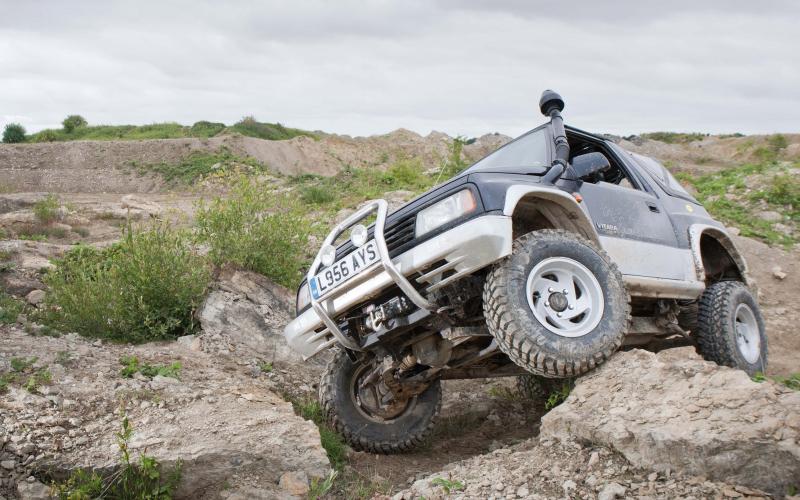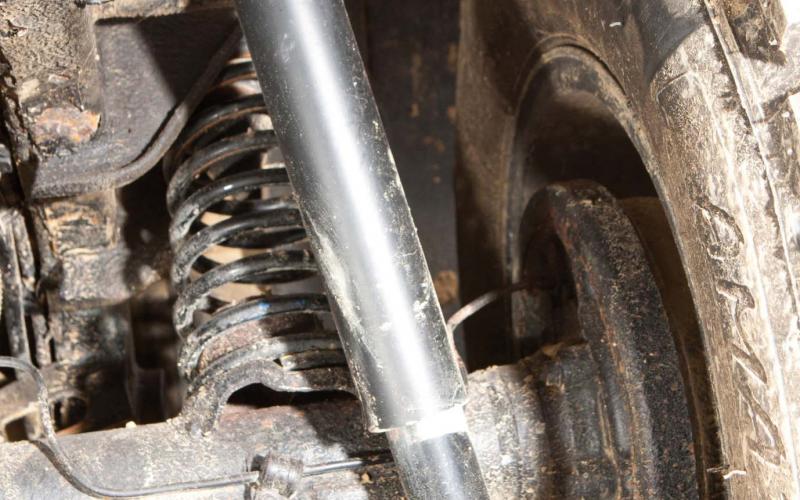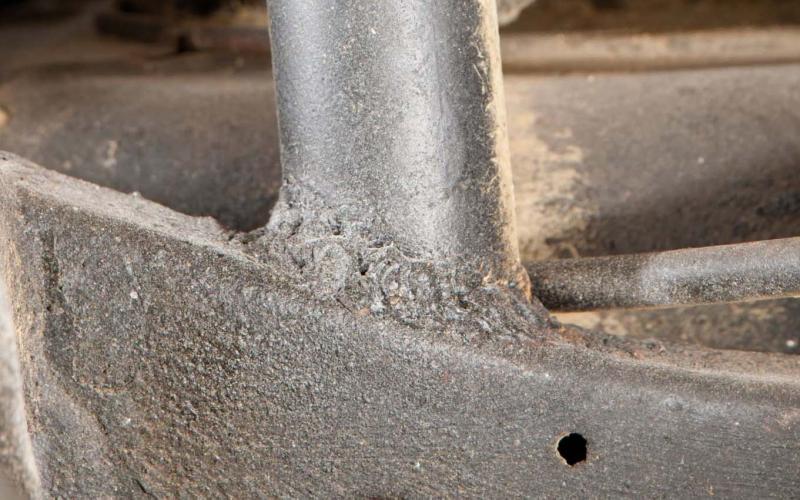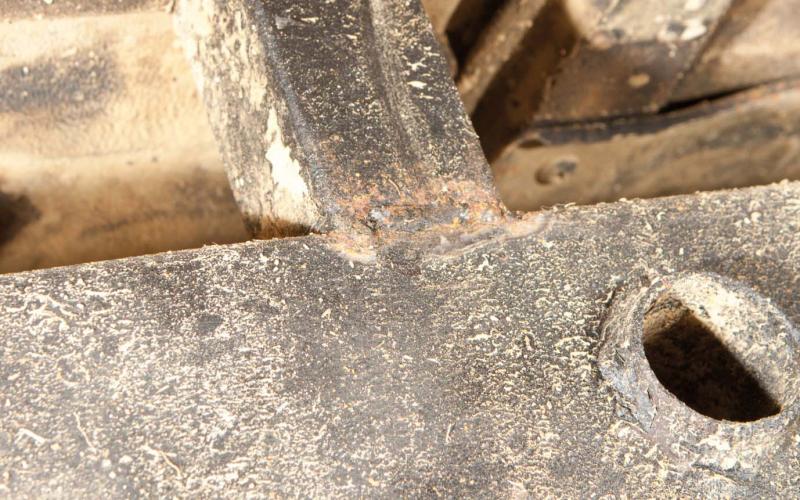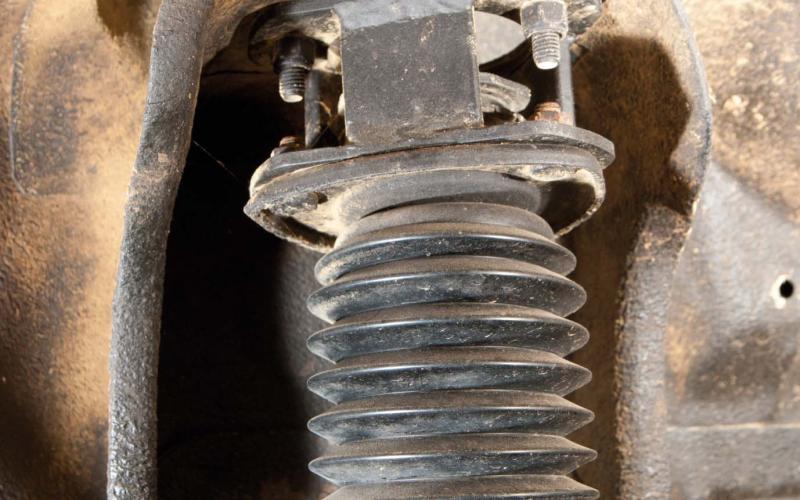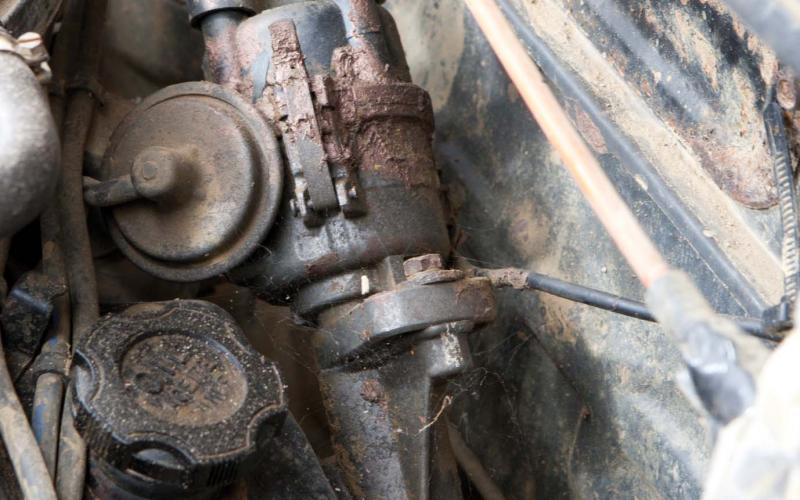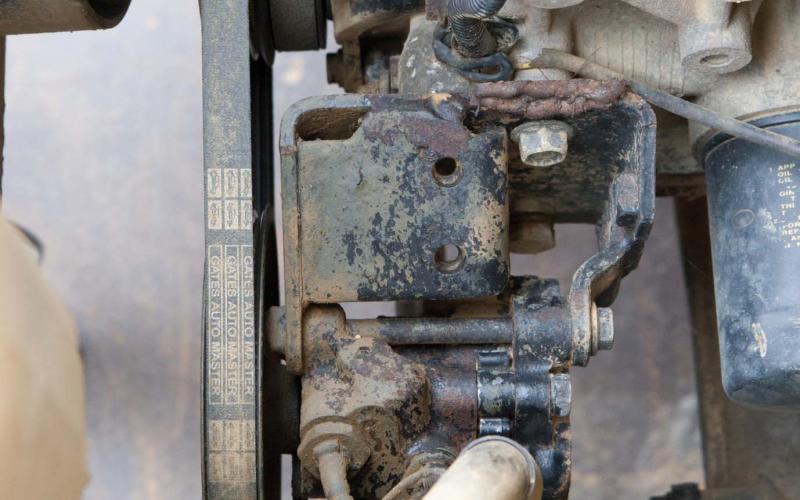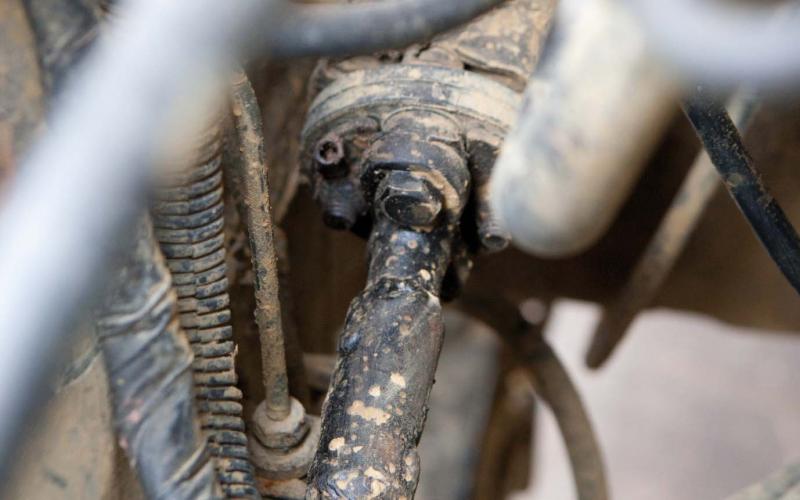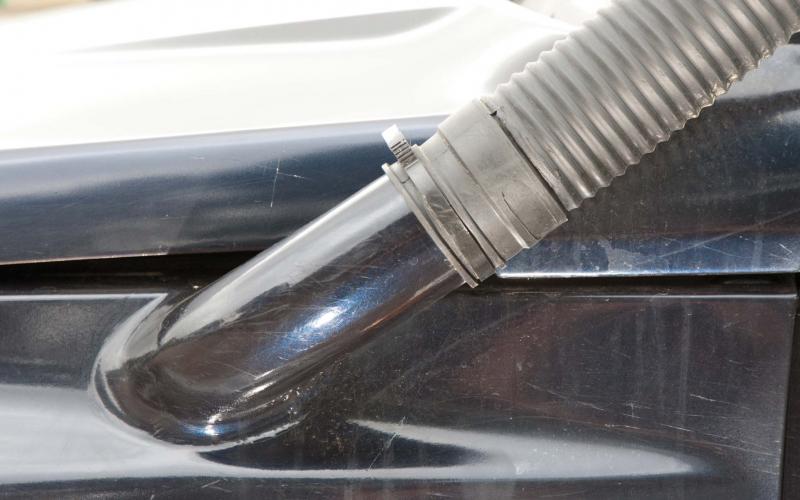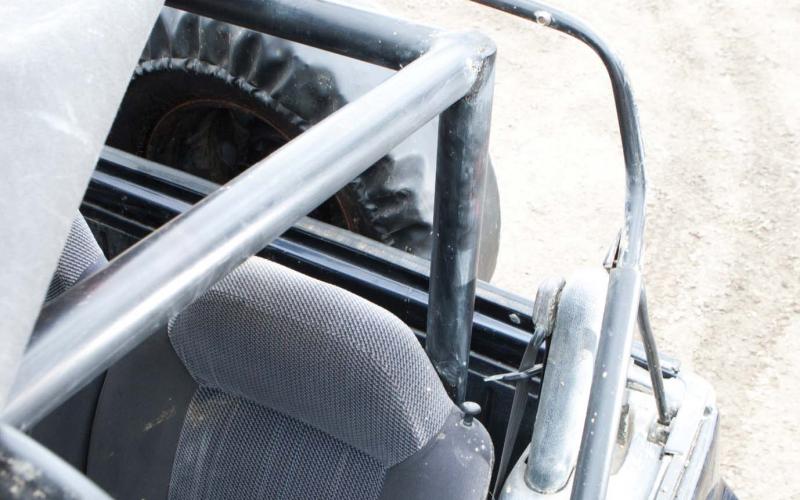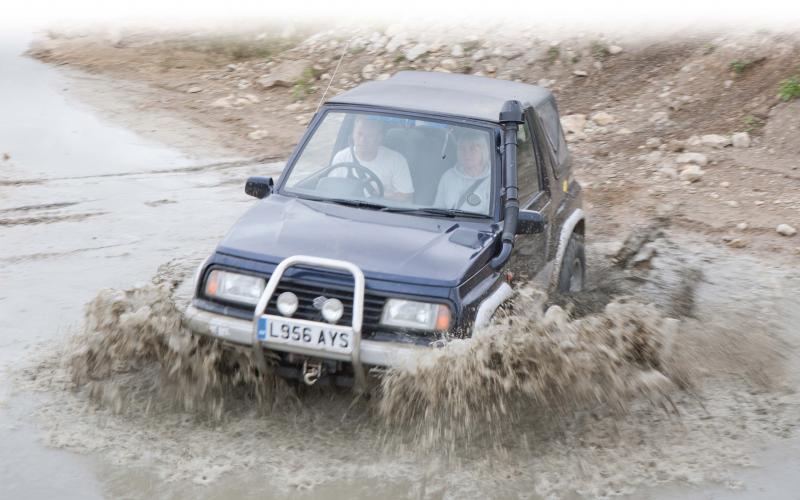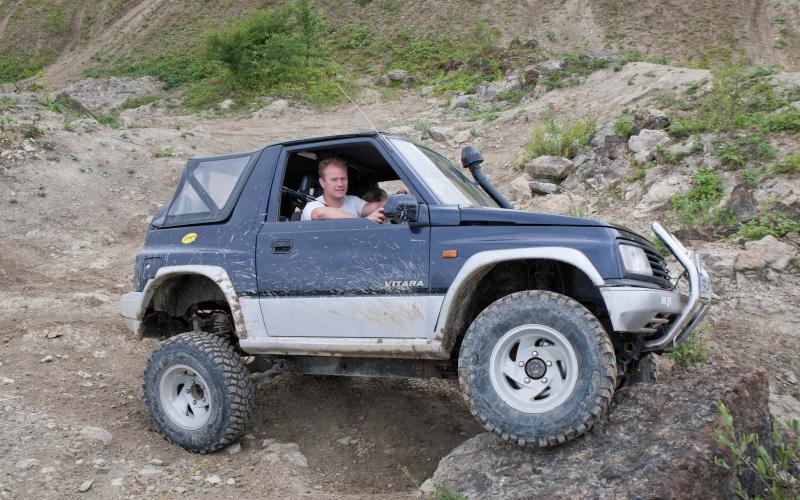 <
>
Sean Rowell found himself with a new girlfriend and an old Vitara. Luckily for him, months of welding and hammering only served to bring them closer together… and now they've got an A1 off-road toy to enjoy together.
This story, like so many, starts with abject failure. But stick with us. The emotional journey will have its highs and lows, but throughout the tale love blossoms and a £200 dead duckling is brought to life. Come on, what more could you wish for?
But yes, it's a sorry start. We have Sean Rowell from Wisbech who, by his own admission, is an abrasive specialist. That doesn't sound very relaxing, does it? He's just started going out with a girl who, throughout Sean's extensive notes about his vehicle build, has no name. We know exactly how his suspension was lifted and we have a long list of names of manufacturers whose products have been added, but we don't know the girl's name. Fair enough, he knew it was Total Off Road he was making these particular notes for; he was probably just keeping his powder dry for when Hello! or Vanity Fair comes knocking.
Anyway, being a bloke, he was also only paying her half his attention, because the rest of his attention was being taken up by a complete loser. Needless to say this isn't an interesting but fragile and flawed young blonde, it's a 4x4. It had once been a loved and even vaguely trendy Suzuki Vitara JLX Sport, but now, years later, it had been reduced to a rust-bucket MoT failure, being jeeringly kicked out on eBay for a paltry £200.
So Sean, displaying the usual manly ability to flirt, not with glamorous rich girls but with disaster and failure, decides he's going to throw all his energies into restoring the Vitara. And the new girl? Oh, she gets to help too, spending her evenings not with a glass of Chablis but with a hammer, wearing not a little black dress but a welding mask.
Really, that should be the end of this story, and the next few pages should be completely blank, but amazingly, we now have to leave the darker depths to start a long slow climb to the sunshine. How did that happen? In Sean's own words: 'My new partner helped me with the build and it became a good builder for us both.' So, love blossomed amid the grinding sparks.
It can't be said that the Vitara was in a very sexy condition. It had failed the MoT because Father Time had taken a hand and had modified it by making the vehicle quite a bit lighter. The problem was that a floorpan is quite useful, if only for resting your feet on and for having somewhere to put the pedals, so it wasn't a great place for large acreages of metal to have dissolved into rust.
Once the lovebirds had stripped the interior out and then taken off the cosmetic body parts, they had to do something about bringing the vehicle back from a condition that would have recognised in the town of Bedrock. As Sean remarked: 'It really was like the Flintstones' car. There were very large holes in the floorpan, easily big enough to put both feet through.'
Of course, it could be argued that this made the Vitara a perfect vehicle for the tree-hugging, bed-wetting Guardian brigade since it would have zero emissions. But they weren't exactly Sean's target audience.
Instead, he got out the welder and put in large new plates in the footwell, as well as in the rear and around the seat belt mounting area, replacing what he describes as 'massive holes'. While he was about it, the sills had to be replaced and welded back up too. Just as well that he describes himself as 'a basic mechanic and a competent welder'.
With the body now restored to some sort of integrity, it was time to start getting it further away from the sort of stuff that got it into all this trouble in the first place. Up it went by 3", with 2.5" front shock spacers and 2" coil spacers in the rear. The blunt end also had extended shocks and coils that once lived under a Mazda MX-5. Nine years and 107 issues in, we're fairly sure that's the first time we've ever met someone using one of those as a donor car.
With Sean's own 2" rose-jointed adaptors in place, along with front axle drop arms from Bits4Vits, there was space beneath the wheelarches (which still needed a couple of inches trimmed away, at least up front) for a set of 235x15 Amazon Kingpin remoulds. Sean describes these as having 'absolutely awesome grip, and the tread is ideal for this vehicle. And at only £55 a corner they're a bargain at that.'
These are fitted using 2" wheel spacers, and they're the only tyres Sean uses – with the Vitara now back in the land of MoT compatibility, he drives it wherever he goes for his off-roading. Sean reckons they're not too bad on-road, either.
Not that you'd want to go screaming down the fast lane with only a dedicated set of mud-plugging tyres between you and the tarmac, however Sean quite clearly doesn't feel the need for excessive amounts of speed. The engine is completely stock apart from the obvious snorkel, which used to adorn a Defender 200Tdi. He has changed the engine mounts, but only because the original ones were completely shot. The stock eight-valve 1.6-litre petrol unit has the original gearbox and transfer case, as Sean reckons the transmission is the best combination for off-roading available.
Further downstream from the engine and gearbox, it's all fairly standard. Things like axles and diffs are all stock, although the propshaft has a 2" spacer because of the body lift. Basically, Sean has kept it fairly standard in the drive and transmission department and, really, why not? The Suzuki is a light, adaptable vehicle and the transmission in particular is pretty robust and yet always light and easy to use.
What does please him is how well everything works as it is. The only downer is that he doesn't like the independent front axle and wants to replace the wishbones with a live axle at some point. The lack of flexibility clearly irritates him, which presumably makes him even more abrasive. Vitaras' front diffs are famous for blowing, too, which you'd think could go further still and make a man downright caustic.
So, what else did our modern-day Fred and Wilma manage to achieve over the three months this project took? All those spare days and evenings spent restoring the Vitara instead of goin' dancin' must have produced more. Well, they raised the fuel tank a bit, but that, like the engine mounts, was really because the original mountings were knackered. And they improved the steering by adding a second-hand PAS system from an even more failed scrapper, and while they were about it they extended the steering column due to the rise in altitude.
To keep him and his loved one, if she stayed around, a bit safer, Sean fitted a rollcage. Given that this is a soft-top model, that makes a lot of sense, particularly if you found yourself in the rear for any reason. It's home-made and should do the job, although it hasn't really been tested yet.
On the safety theme, Sean reckons the brakes are just fine as they are and don't need changing. The only alteration was because of the lift, with extended brake lines coming courtesy of both Saab and a Ford Focus. He likes to bring in other manufacturers, doesn't he? All those names – but still not that of his girlfriend. She's not going to stay his girlfriend for much longer at this rate (spoiler alert…)
Elsewhere, many of the other changes seem to come down to hydrophobia. The snorkel is the clue. As Sean puts it: 'I haven't really come across an obstacle that it can't handle, other than one – water!' So the air intake is through the snorkel, and then there's silicone sealer around the air intake plastic cover, there's copper grease everywhere and a Tesco carrier bag over the ignition coil.
How much waterproofing has he done? 'Plenty!' The sills too have been undercoated and the whole underneath has been liberally smothered with sealant. He's obviously not keen on a repeat performance of seeing the ground beneath his feet when driving along.
If there's anything that's going to bring the relationship with the Vitara to a close, it does seem to be water. Sean worries away about it: 'Being a petrol, it doesn't like water, it just can't handle it. But my next project will – a Range Rover chassis, a standard Vitara and a 1.9-litre turbo-diesel Peugeot engine.'
Sounds like a step up in terms of workshop time, at the very least. So, will he be doing it on his own or with his girlfriend?
Ah, but she's no longer his girlfriend, as he explains. And you might like to imagine the sound of surging violin music filling the room at this point. 'She really helped me with the build and put up with me during the hard times. So I'd really like to thank my fiancée.' Seems like after all those hours with the welder, it's not just a load of metal plates that got brought together into one. Congratulations all round.
DIY ROLL CAGE, VITARA, MX-5 COILS, COPPER-GREASED DISTRIBUTOR CAP, DIY EXTENDED STEERING COLUMN, CHAMPION C3500A, DEFENDER SNORKEL, DIY BODY LIFT
Share this article