Like Father, Like Son
Originally Published: September 2012
Words: Graham Scott
Pictures: Steve Taylor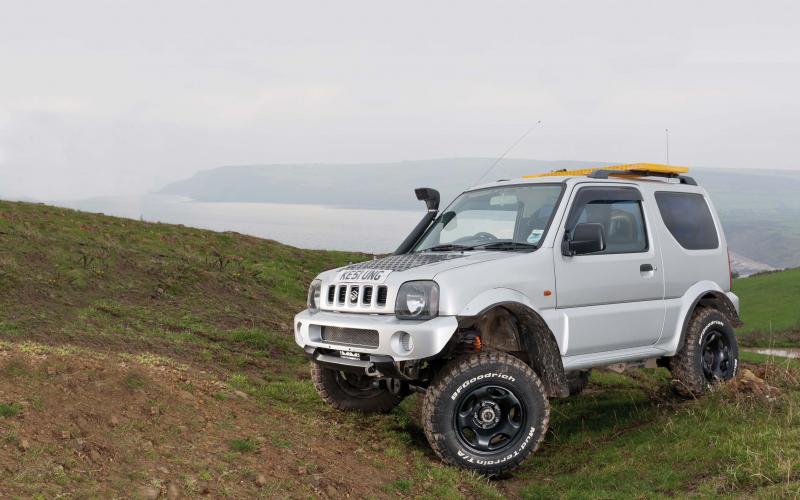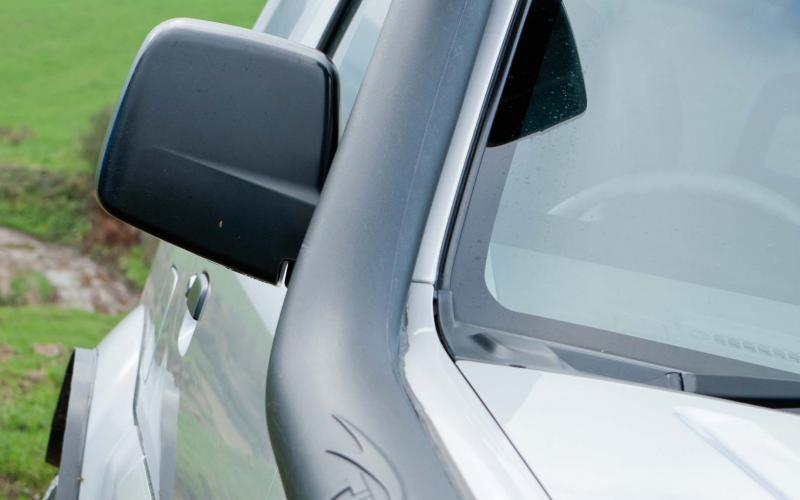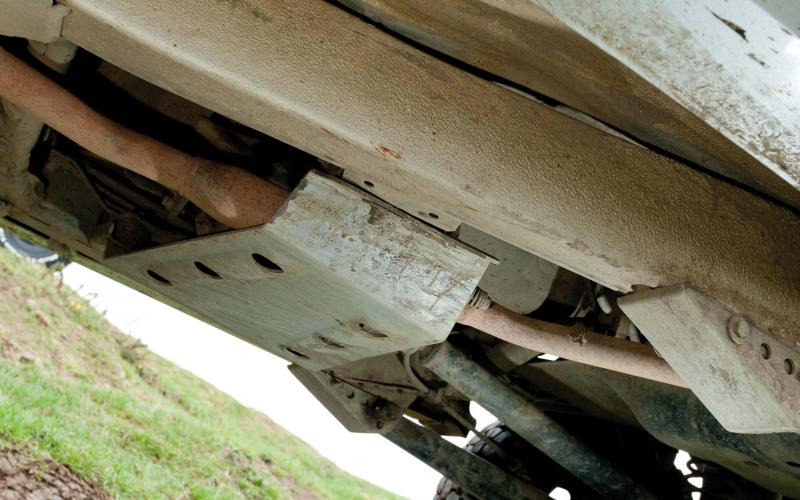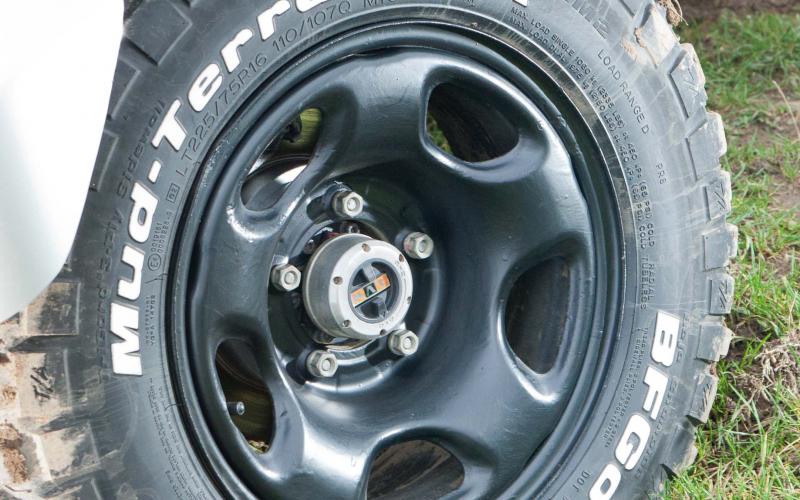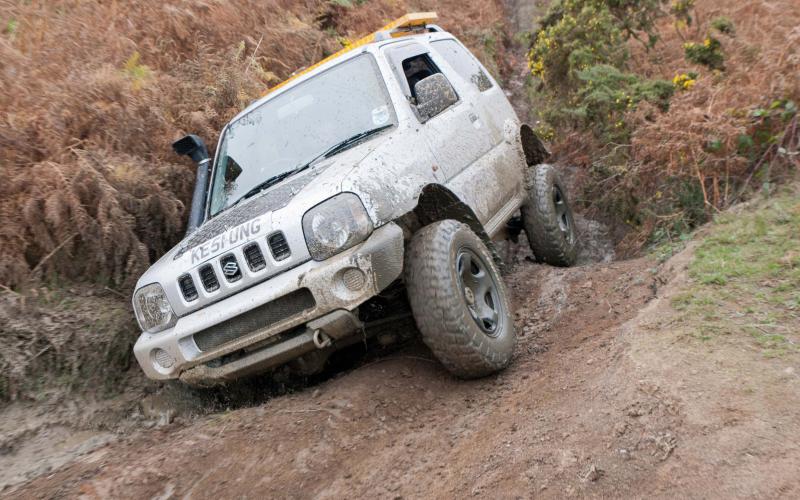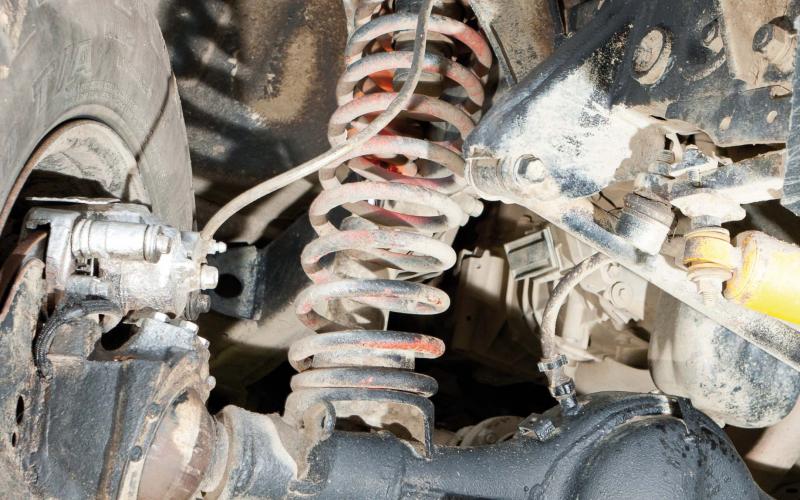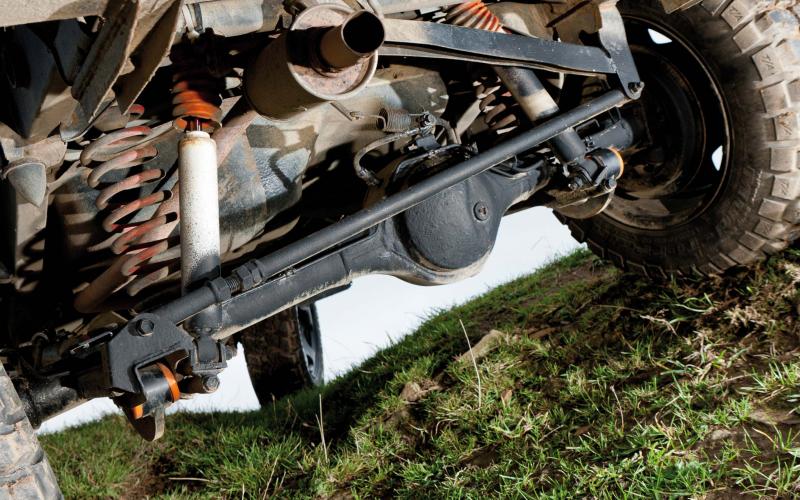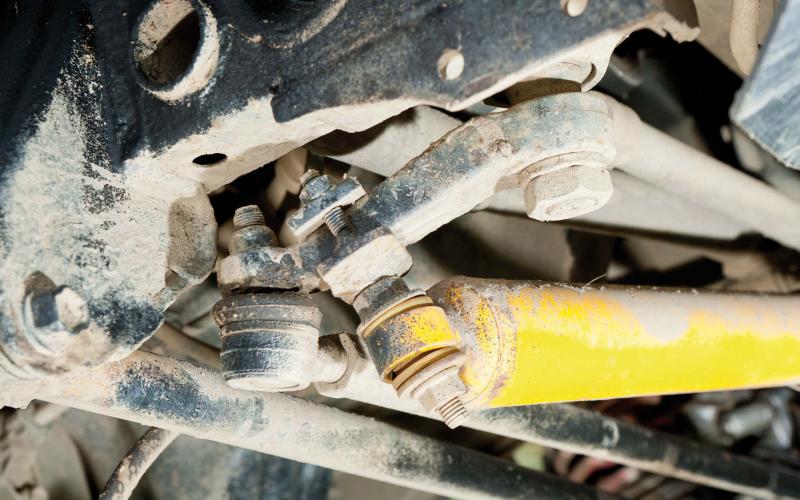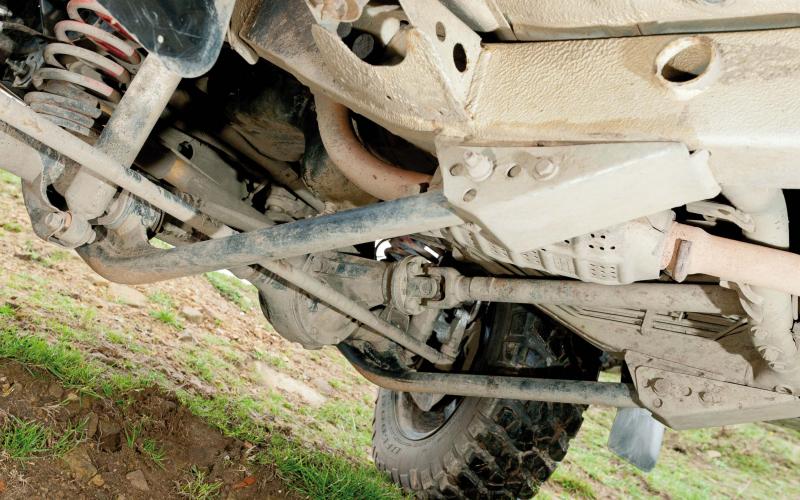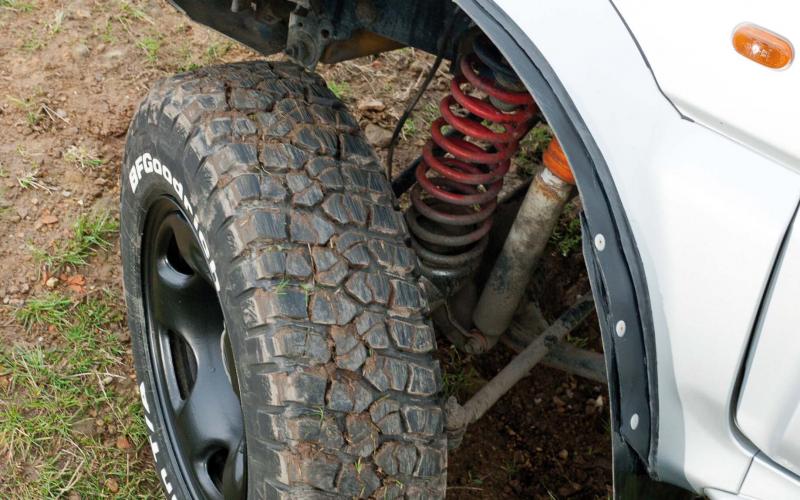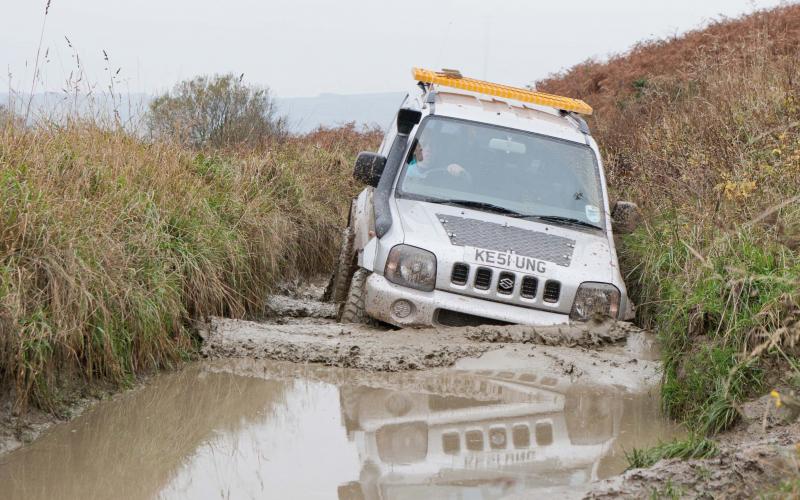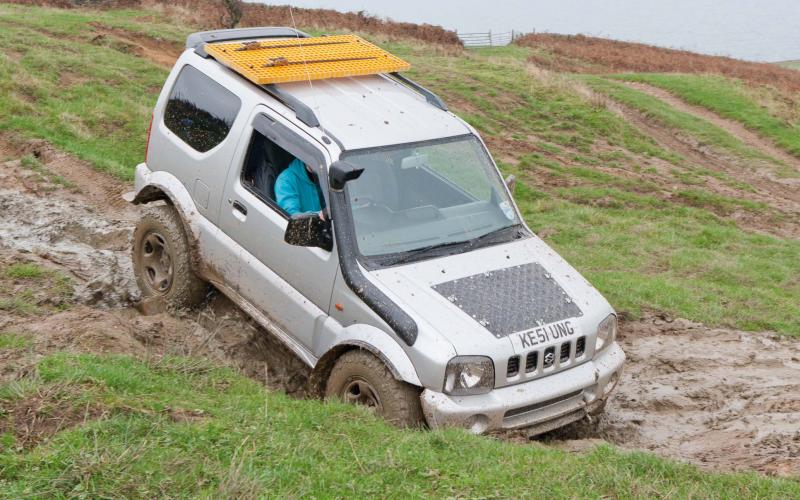 <
>
We featured Mick Walker's Jeep Wrangler back in our February issue, and now here he is again. This time, he's been waving spanners at his son Cameron's Suzuki Jimny – creating a vehicle that can cut it off-road, eat up the miles on the motorway and, most of all, carry lots of Pot Noodles from one student hovel to the next.
Cameron Walker is just about to become a university student. At such a point in a chap's life, he'd normally be spending whatever money he had stocking up on cases of beer, boxes of Pot Noodles and other strange substances to help his through his first term of accumulating knowledge, debt and sleep deprivation.
But not Cameron. He's still spending his money on his Suzuki Jimny, presumably in the mistaken belief that, when he gets to university, his new-found friends won't actually throw up in the back of it.
Since Cameron is not a mature student (in age at least) this means that he did indeed start down the long road of 4x4 ownership at an early age. In fact his father bought him his first car before he could actually legally drive it on the road. With the result that he drove it off-road instead. So he got in valuable experience of driving in the rough while others were still hanging around outside McDonald's desperately trying to look cool.
This was thanks to his father's confidence in him. Although it only went so far, as Cameron remarks. 'I have driven various different cars off-road before, such as my dad's Jeep – whenever he trusted me.' You can understand why this trust might be slightly strained when you see the Jeep his father drives – but of course you already have, as Michael Walker's very fine Wrangler graced the February issue of this magazine.
As a first vehicle a Jimny makes a certain amount of sense, with adequate horsepower, light weight and well weighted controls for someone unused to the delicate finesse required to ram the accelerator to the floor for a tricky hillclimb while sawing wildly at the wheel and rocking backwards and forwards in a rather special way.
When Cameron first got the car it was July 2009, but he wouldn't be legally able to drive until November 2010 so this was a present not for the present but for the future. It had only 28,000 miles on the shiny clock and was completely standard as it had been previously owned by 'an old woman' in Cameron's charming description, although we have no way of knowing if he's talking literally or figuratively.
Two of the reasons they chose the Jimny were small engine size and cheap insurance, relatively speaking, plus they planned to use the time between purchase and legal use to make all the off-road changes they'd been talking about. There were some limitations, as this needed to be a practical day-to-day car as well as an off-roader.
Clearly the balance worked out about right as Cameron uses it nearly every day for either going to school or work, while his father sometimes uses it as a town runabout. So far a Nissan Micra could fulfil those roles, but the Jimny has a few extra tricks up its sleeve.
Cameron (how distressing to have the same name as a prime minister) makes no claim that he did all the work himself. Instead he's quick to point out that Michael did most of it while, as a son should, he 'gave the odd hand here and there, and gave moral support through the tough parts of the build'. Whatever moral support actually means, beyond supplying cups of tea and applying plasters.
But Mr Walker senior set to immediately, before the Suzuki could get used to being a road vehicle. Up it went on axle stands and there it stayed in various stages of metamorphosis for the next three months. After getting it up on the stands, they left it there while they went to visit old mate Darren Wilson of KAP who, judging by the size of the shopping list, was doubtless very pleased to see them.
After returning laden with goodies, they got on with stripping the vehicle down so they could rebuild it with some new and improved bits of kit. They found the chassis to be in really good condition (it's a Suzuki, remember), so everything was Waxoyled and that was that, no need for any rust repairs or welding. They took the view that if it worked fine and was light and reliable, then it would stay on. Like the engine.
The 1.3-litre four-pot is hardly a torque-monster but it goes just about okay if you rev its little valves off and it's certainly reliable. Given that, and given it was for a chap's first vehicle, they left the engine basically standard but of course had to mess about with the in and out stuff.
A TJM snorkel went on, instantly adding a few notches on the macho belt, and a K&N panel filter went into the line to add to the clean breathing. On the other end they removed the back box from the exhaust and replaced it with the middle box from a Mini Cooper, which not only made it sound great but also reduced size and weight while increasing performance. Probably not a cheap option but one that clearly works.
The transmission was not viewed in the same favourable light, even though you'd be going some to find a sweeter-shifting box than those fitted to Suzukis with two wheels or four. The five-speed gearbox was retained, to be fair, but further on down there are new gears in the transfer case. The case itself was fitted with stronger KAP mounts and better quality rubber bushes.
The gears are Trial Jimny jobs from Italy, and they reduce gearing by 24%. You can see why that would work on nadgery off-road sections in low-box, where the little petrol engine can be a trifle short of grunt (if you like your trifle in big portions), but the thought of the already low high-box gearing being further reduced is not a brilliant prospect for a motorway journey.
But of course they've thought of that. There are two advantages. One is that the gears fit inside the existing case so they don't have to fork out for an SJ case or go down the popular but more involved Rock Lobster route. The other is that the gearing now works better with big wheels and tyres fitted. And if you don't have big wheels and tyres fitted, you ain't trying.
Power goes towards said big wheels and tyres through standard props and axles. Just so you know. The combo bolted to the hubs at present is the third they've tried, which goes to show something or other – most of all, that even if this isn't the sort of built that involves line boring and shot peening, or even just opening your wallet for Mr ARB, a lot of time and effort has gone into getting it right nonetheless.
So anyway, they stuck with the standard steel wheels for the first couple of attempts, fitted first with Insa Turbo Saharas which they found great off-road but not so good on-road. Next came some Maxxis Trepadors, which they found simply wasn't right for such a light vehicle. Both sets of tyres, hardly used, ended up on mates' Jimnys – their circle of friends must have been encouraging them to try every tyre on the market by this time.
At this point, mindful no doubt of their problem with (not enough) weight, they bit the bullet and decided they needed 16" rims instead of the 15" jobs they had been trying to stick with. Fortunately KAP once again came to the rescue with a set of five Grand Vitara steels, which Cameron describes succinctly as 'the wide offset ones which are hard to come by and very expensive when you do find them.'
To these they fitted BFGoodrich KM2s, which they find absolutely great off-road and also good on the road. Given their multi-use requirements, this proved a good combination, with these tyres having now done 15,000 miles and still going very strong indeed. The drawback – there's always a drawback – is that on wet roads their performance on the Jimny is described as 'scary.' Something you often hear about off-road tyres but rarely about BFGs, so let's put it down to the fact that this Jimny is running an engine with opened-up breathing but still retains its original part-time four-wheel drive.
Bear in mind also that the BFGs are sitting on offset rims mounted using 32mm spacers, making the vehicle wider than standard and therefore making it more stable over any surface and round any corner, if not necessarily any better at resisting the temptation to aquaplane. The widening process did involve a certain amount of wheelarch reconstruction, but the end result works for them.
Clearly part of the package that decides whether you go round a corner or negotiate a muddy hole – or whether instead you go into a lamp post or get stuck in a boggy bottom – is the suspension, and it's no surprise that this hasn't stayed as standard. Dear Darren at KAP provided the springs and shocks, with the plan in mind that the end result had to work well both on the road and in the rough stuff.
The springs have a 3" lift but, given they seem to have been designed for a vehicle laden with winches and heavy bodywork, the actual effect has turned out to be more like 4". They work with Pro-Comp ES3000 shocks to provide a stable, flexible response.
Part of this equation was to focus on steering, bearing in mind the vehicle's predominantly on-road use. The panhard rods front and rear are from KAP and are adjustable and these work with front and rear radius arms from Off Road Armoury. These welcome arms are credited with dramatically improving the driving experience.
Everything else is simply about keeping the weight down and not making it any more complicated than it needs to be. Stuff has been cut back rather than added, playing to the little Suzuki's strength of being able to skate across deep poo instead of sinking into it in search of a firm bottom (aren't we all).
Cameron recently completed a long journey to Devon with his mother and he's also been seriously off-road with his father, and for both purposes the Jimny was an ideal companion. One can assume from this that he's still a single Cam, but he certainly does love driving down the street and seeing how the Jimny turns heads and his friends love it as it's different to the normal first car. Come university life, it's going to be a pulling machine and no mistake. 
He's avoided the route of more complexity and more weight, and has kept it simple, light and immensely practical, whether going to work or heading down a green lane. But even so, when all's said and done it is still just a Jimny. How many crates of beer and Pot Noodle will Cameron be able to fit in it? If he comes back three years hence with a Grand Vitara XL-7, we'll know the answer.
JIMNY, K&N AIR FILTER, TJM SNORKEL, TRIAL JIMNY TRANSFER GEARS, JIMNY BITS TRANSFER CASE GUARD, BFGOODRICH KM2S, PRO-COMP SUSPENSION, OFF-ROAD ARMOURY RADIUS ARMS, KAP SPRINGS, KAP PANHARD ROD
Share this article