Altered Image
Originally Published: April 2007
Words: Alan Kidd
Pictures: Steve Taylor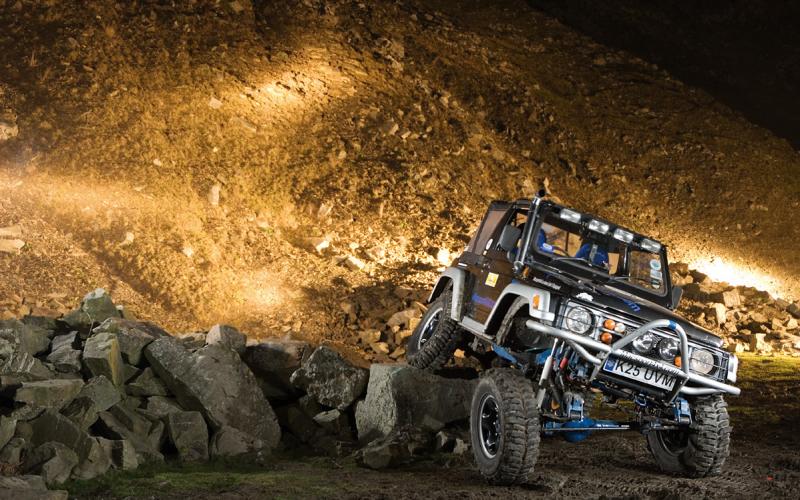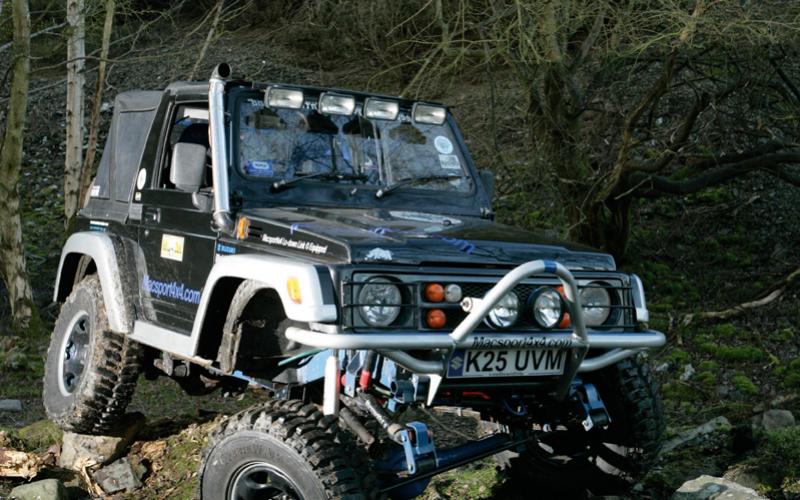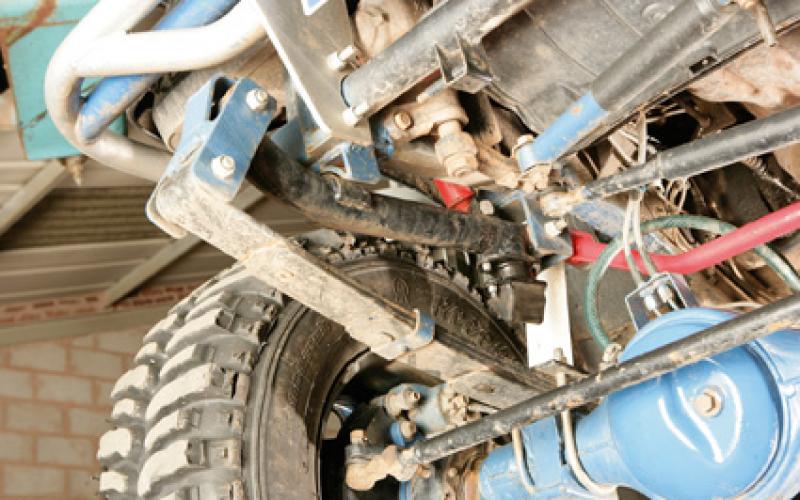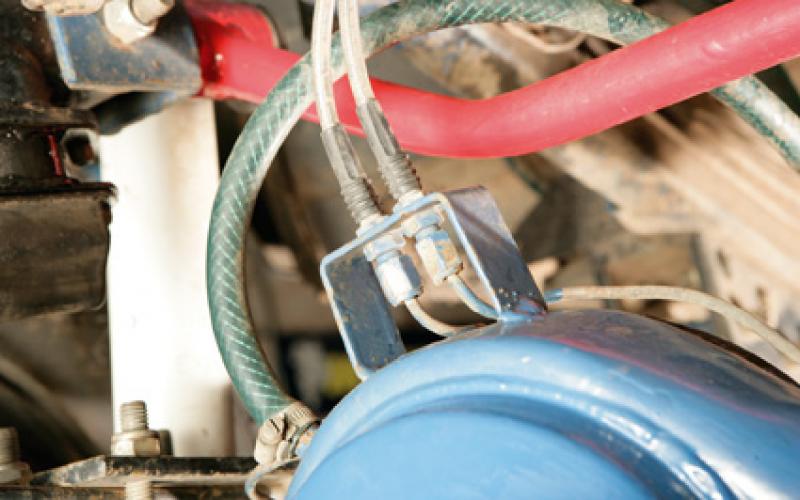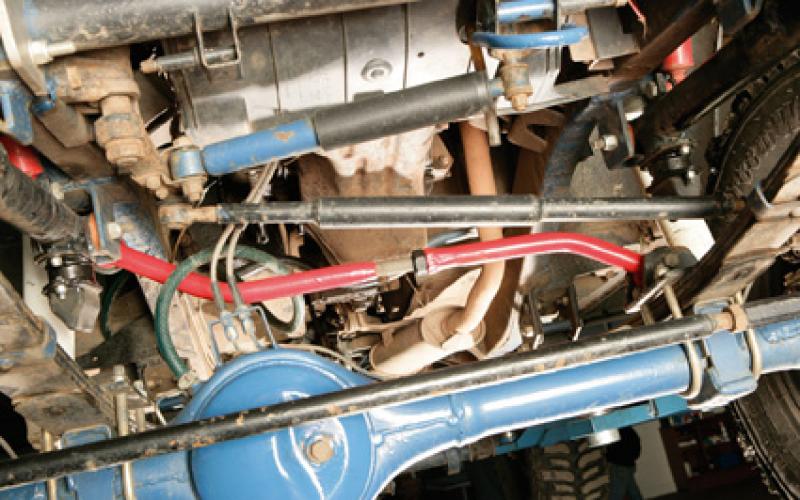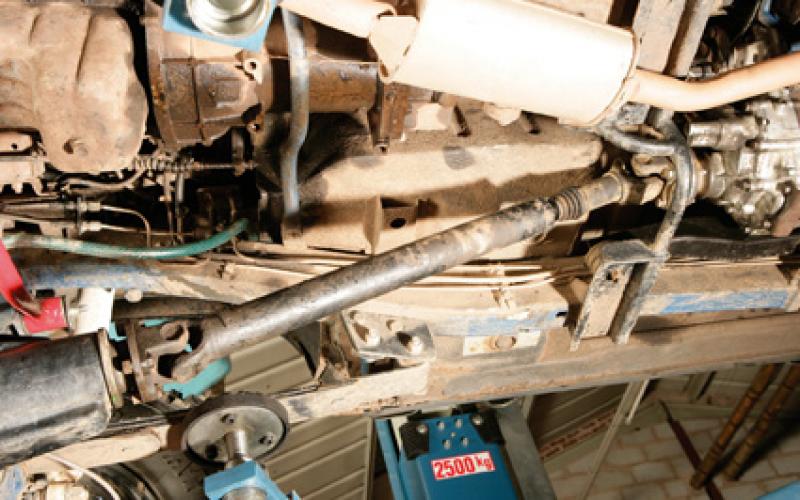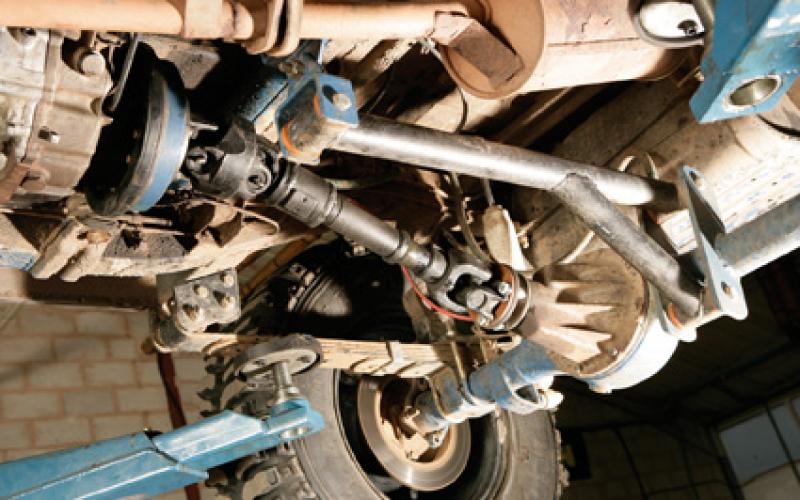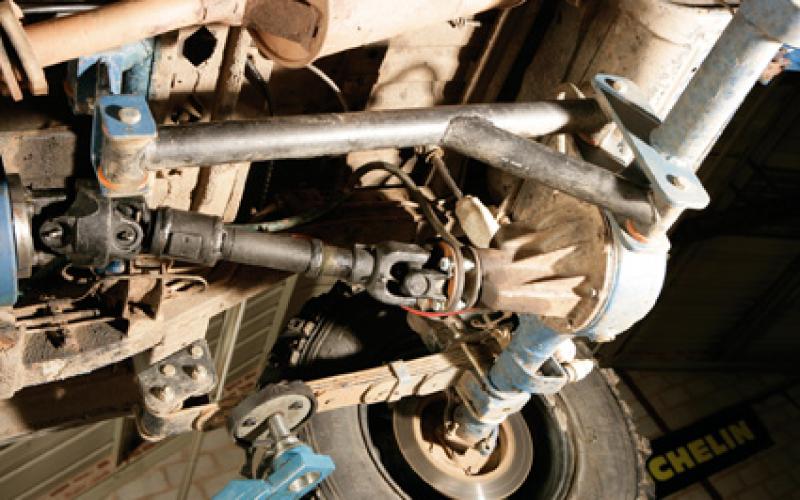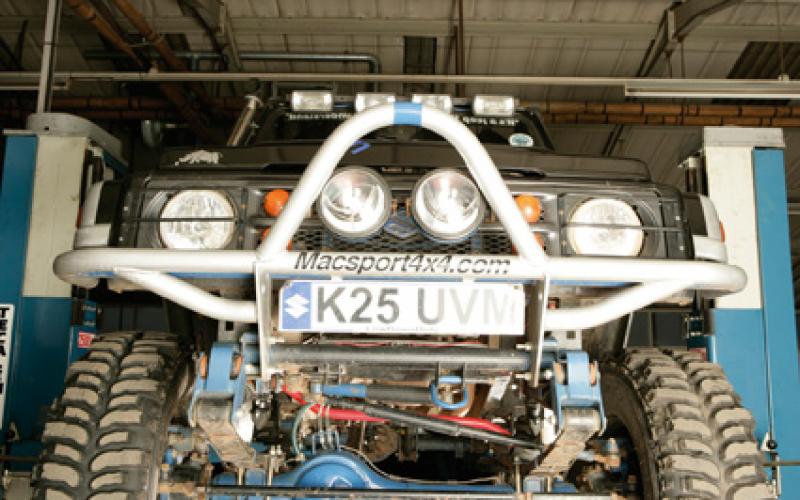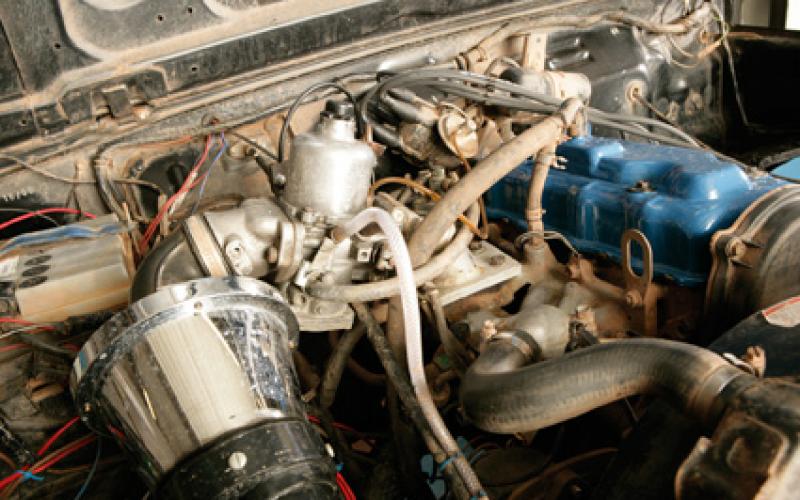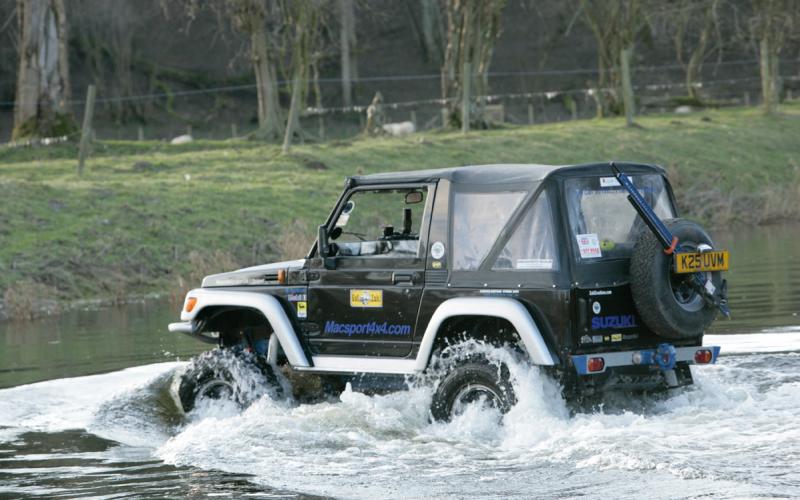 <
>
Andy Barlow first got a Suzuki Samurai because he liked the 4x4 image. Since then, he's discovered that he also likes the flexed-out, axle-twisted image – which is good, because his current Samurai has more articulation than almost any other leafer in Britain.
'Ever since I was really, really young, I've liked 4x4s. The Willys Jeep, that kind of image, it's always stuck with me.' So says Andy Barlow, who's clearly not afraid to be different in a world where kids whose dads had Lamborghini Countach posters on their bedroom walls read Max Power and think a Jeep is that big wacky thing Lara Croft drives.
Not that it was an actual Jeep that became Andy's first car, though when you're 17-years-old and still at school, owning any sort of 4x4 is a bit of an achievement. 'I'd just passed my test and I was driving my dad's Ka. I was at school and he texted me and said "this long-wheelbase Samurai's come in at work, do you want it?"
A year later, school had turned to university. No student with any sort of credibility runs a car that doesn't break down, and that's exactly what the Samurai did. 'The transfer box had packed up, and I was parked on the hard shoulder. And then someone pulled up next to me and asked if I wanted to sell it! I got £700 for it, and got cracking on this new one.'
Andy replaced the long-wheelbase with the black SJ413 in the pictures, and soon after this fate lent a helping hand by introducing Andy to Mike Hatton. 'He kind of got me more into off-roading, cos his was already modified. I got mine when it was still completely standard – he showed me how much it could be modded and it just started from there.'
His first event was the 2004 Rhino Rally, at which time the Samurai was completely standard apart from a set of Colway MTs. 'I think I only got stuck the once. I was quite impressed with it, but then I got bitten by the bug, as you do, and it kind of grew…'
Another important influence on the vehicle's direction was Paul McCleary of Macsport 4x4, whose ingenuity is the main reason why this Samurai is very different to the many you see sporting the usual set of bolt-on goodies. To start with, his job was just to do some welding; ultimately, he designed the entire front suspension.
'I've always liked to see suspension flexing,' says Andy. 'There's something about that cross-axled look.' Which perhaps explains why he's pushed the Suzuki so far in terms of articulation, while leaving it well alone in other areas which many off-roaders would consider essential.
The front bumper, for example, which is another example of Paul's handiwork, wasn't made to carry a winch. 'I'm never going to go off-roading without someone there who's got a winch,' says Andy. 'And the extra weight would ruin it. I'd never use it often enough to make it worth having one on there.'
A similar philosophy governs his approach to the important issue of rollover protection. Despite being a soft-top that's modded for serious off-roading, the Samurai doesn't have a cage, but he's thought long and hard about this subject: 'There's the whole insurance issue. I'm only 21, and I think they expect you to drive like a maniac. But looking at it from the other point of view, I know I'm not going to be thinking "I can do that, it doesn't matter if I roll it." I know when Mike got his cage, he was doing a lot of serious stuff – I don't want to be feeling as if it doesn't matter if I roll.'
Not that you get the impression he'll ever be happy to treat his vehicle with such gay abandon, even if it does one day end up sporting a cage. This is a 4x4 owner who knows exactly how he wants his truck to be – the Samurai is his day-to-day car, and he's determined not to let its second purpose as a toy turn it into a shed. 'I've always wanted it to look its best,' he says. 'I don't want to just have a capable off-roader that looks rubbish, it's got to look right.'
It might be his daily drive, but the Suzuki isn't his only car. That's because he also has… another Suzuki. This one's an LJ80 – and having just completed a law degree at university, he's now taking a year out to turn what is currently 'a complete rot box' into an epic, winched-up off-roader on Hi-Lux axles and 37-inch Boggers.
That's one reason why he's not pushing the Samurai any further, with just a few fettles left before he sits back to admire his work. 'I think it's about as finished as I want,' he says of a vehicle that should be enough to get any Suzuki 4x4 owner thinking. 'Any more, and it would ruin it.'
Body
Jeep wheelarches
Roof-mounted spotlights on home-made frame
KC Daylighters on front bumper
Front wheelarch trimmed slightly to prevent tyre from fouling
Engine
Standard 1.3-litre Suzuki engine
SU carb to prevent cutting out on hills
Standard exhaust, at least until it needs replacing
Home-made snorkel made from stainless exhaust pipe and plastic air-box elbows
Though the vehicle does have a snorkel, it's yet to be fully plumbed in. 'I still need to move the battery over to other side,' says Andy. 'It looks the part. I didn't want any of the drainpipe nonsense some people use – it works okay, but it doesn't look right.'
Chassis
Bracketed for Jeep springs
Front crossmember replaced with tube to clear propshaft on full droop
Drivetrain
SJ410 transfer case converted into Rock Lobster with 416 gears
Shortened rear prop on front
Toyota propshaft on rear
With so much extra droop in the suspension, the vehicle's original propshafts were no longer suitable. The front unit was replaced with a rear prop from Paul's own Suzuki, which has been shortened by about an inch, while at the rear there's a double-cardon prop from a Toyota Hi-Lux. This has been shortened to fit the Samurai and was installed using an adaptor to the transfer case which was machined up by a contact of Paul's.
Andy ultimately plans a similar conversion at the front, though the Suzuki prop is living with the axle's extreme articulation for now. 'The front prop isn't binding just yet,' he says. 'But it's not far off…'
Suspension
Jeep Wrangler YJ springs
Three-quarter elliptic rear set-up using half a leaf
Front relocation plates for rear springs
Rear missing links for rear springs
Front relocation plates, low-down links and panhard rod
Most of the suspension was designed and built by Paul at Macsport 4x4. 'I told him I quite like the three-quarter elliptic rear suspension, and then he came up with this good idea for the front.' This basically uses a swinging front mount for the spring, allowing much-improved droop, with a panhard rod to control side-to-side movement. Paul says the swinging arms stay seated at all times on the road, with the spring itself doing all the work, so there's no adverse effect on handling. 
Wheels & Tyres
265/75R16 Anacondas
Grand Vitara LWB steel rims
265/75R16 Simex copies for road use
Andy says he's always wanted Anacondas because 'I just love the Bogger tread.' Having finally got a set, he also uses the Simex copies day-to-day in order to avoid wearing them out in double-quick time.
Protection
Non-winch front bumper
Heavy-duty rear bumper
Box-section tree sliders planned to replace sills
'I had a C-section front bumper with an A-bar,' says Andy. 'I was really attached to it, but it didn't go with the YJ arches. So Paul made me a new one and I was really made up with it… I didn't have any problem at all putting the old one on eBay!'
Especially not when someone bid twice as much as he'd paid for it in the first place… The rear bumper used to have Land Rover lights, but being situated right behind the wheels meant they kept getting covered in mud, which did nothing for their longevity. The bumper is now fitted with trailer lights, as well as a NATO hitch.
Underneath, there's precious little protection. Diff guards are in Andy's plans, but he doesn't consider this an urgent priority, being of the opinion that there's no better protection than having your sensible head on when you drive.
Inside
LJ steering wheel 'for that retro look'
Cobra bucket seats
3-point harnesses
Axles
SJ413 diffs
Rear axle wrap bar
The wrap bar on the rear axle is yet another Macsport 4x4 creation. 'You can really feel the difference,' says Andy, 'just feeling the traction on the road.' So far, he says, he hasn't bent any springs. Just as well, because although he does now have a spare set, he's found them a pig to get hold of – and every second-hand set he comes across seems to be at the other end of the country!
Brakes
Disc-brake conversion on rear axle using standard Suzuki parts
Standard handbrake
Front brake lines re-routed via diff
'I've never liked the look you get when you flex, with a brake line hanging down,' says Andy, by way of explaining why his now run to the diff and then out along the axle. This also has the added advantage of stopping any rubbing on the tyres.
He's toyed with the idea of a disc brake conversion for the handbrake, but is satisfied that the standard drum works well enough. He mentions the X-Eng kit, which is popular with Land Rover owners, but without a Defender's propensity for dumping oil all over the standard brake, there's much less of a need to make changes here.
Steering
Half hi-steer conversion
Mercedes S-Class steering arm
The unusual front suspension set-up, along with the axle's new location a few inches ahead of standard, meant a full hi-steer conversion was no longer possible. The half hi-steer, however, takes the drag link out of the way – Andy and Paul made up an adjustable replacement and used a Mercedes S-Class steering arm, which has received rave reviews on American SJ forums.
ROCK LOBSTER TRANSFER CASE, SAMURAI, GREENWAY ANACONDAS, DIY SNORKEL, JEEP WRANGLER SPRINGS, HI-STEER
Share this article