A Man Of His Word
Originally Published: September 2011
Words: Will Crotchley
Pictures: Steve Taylor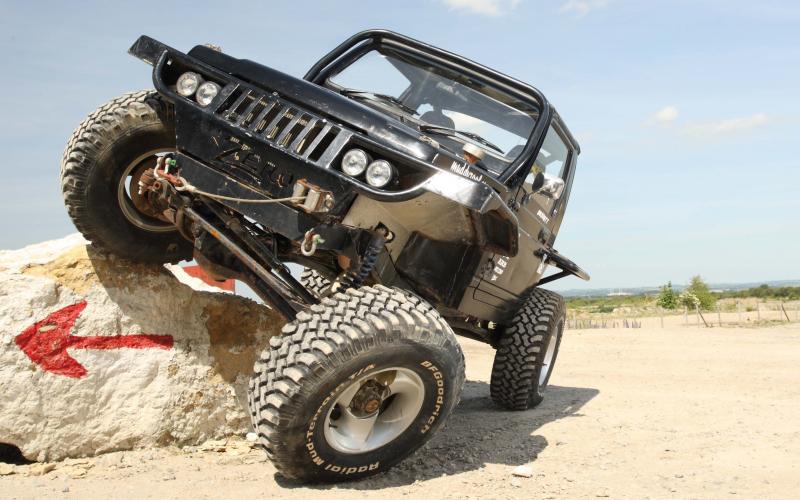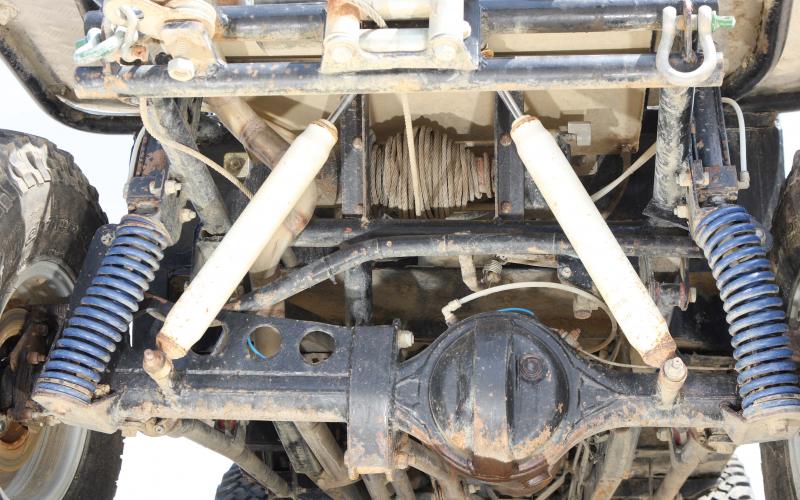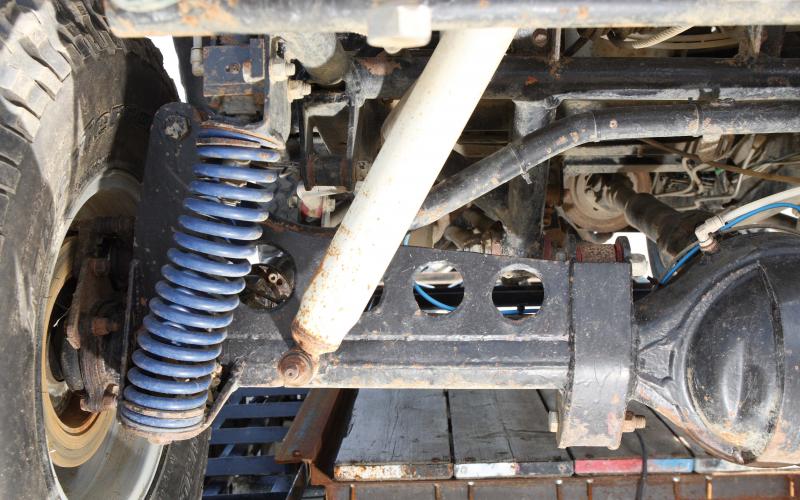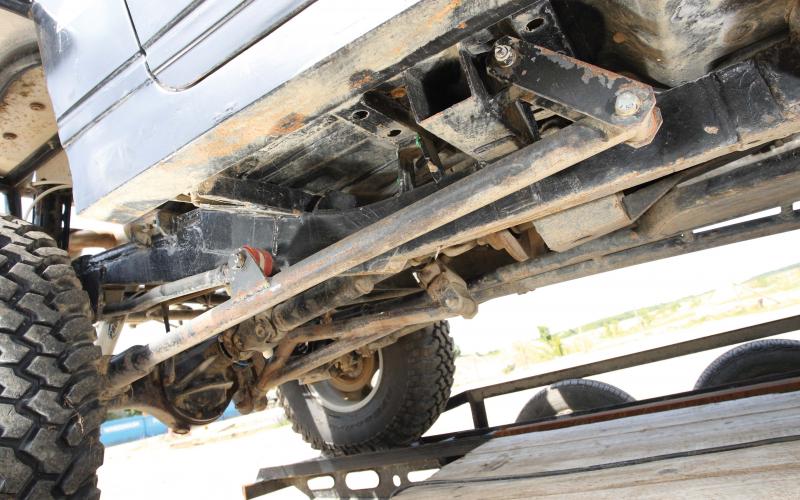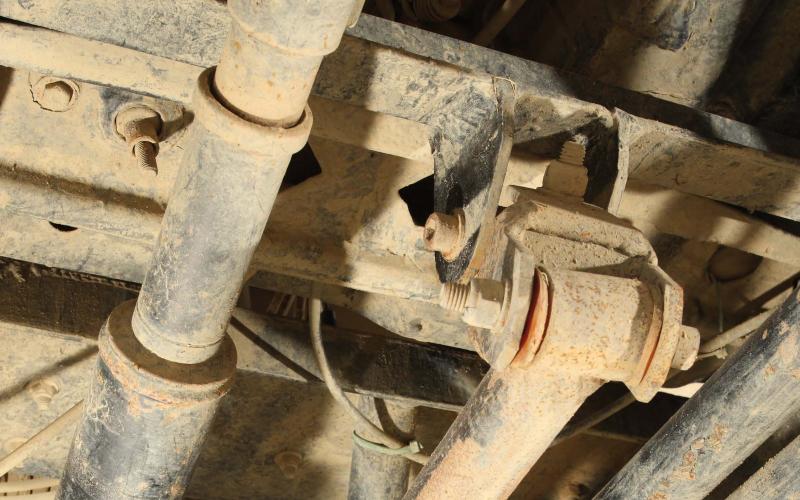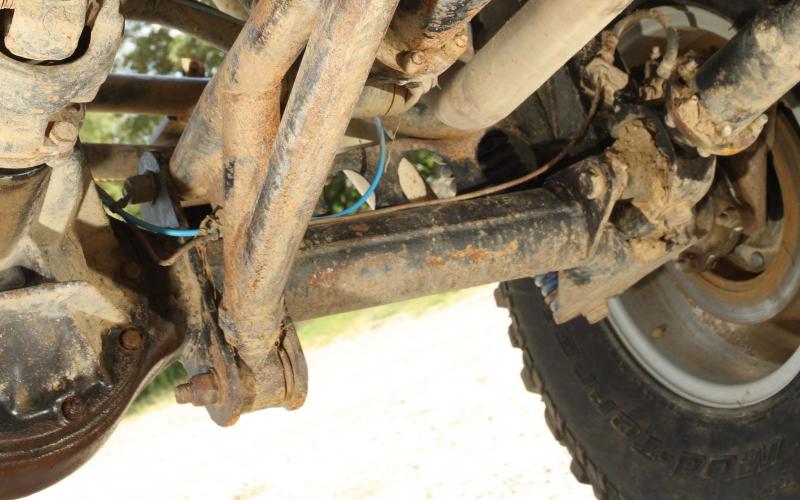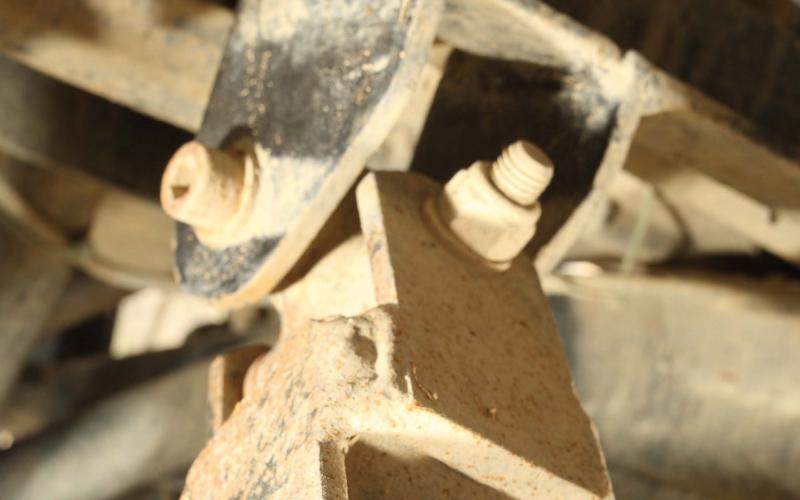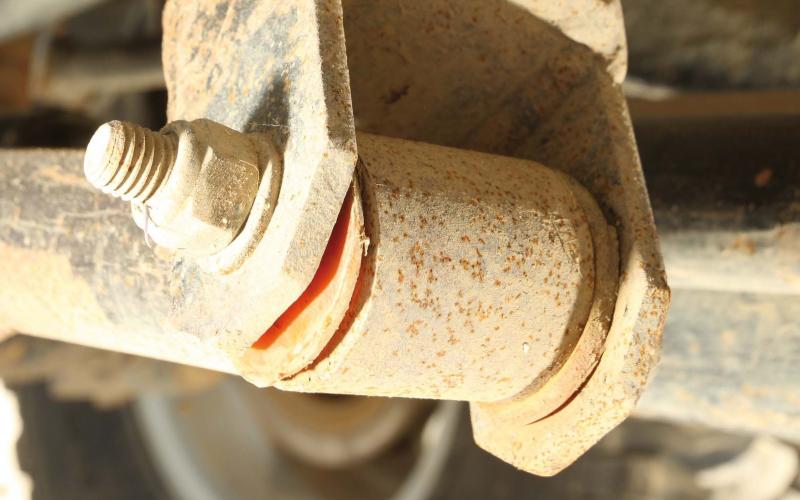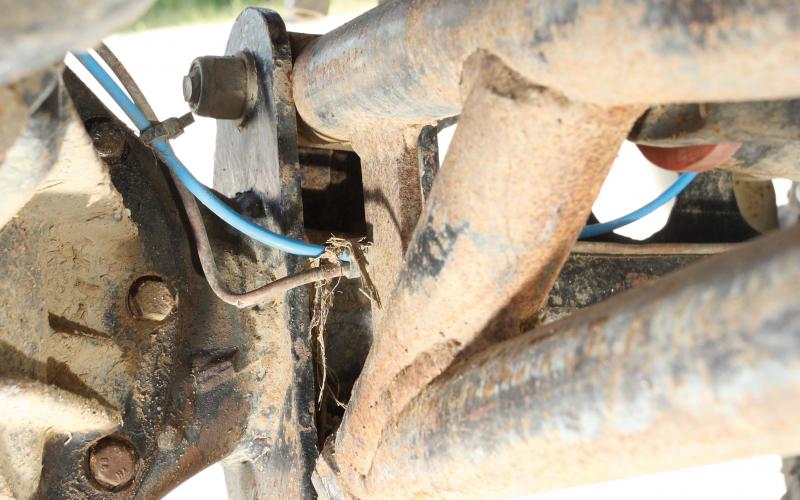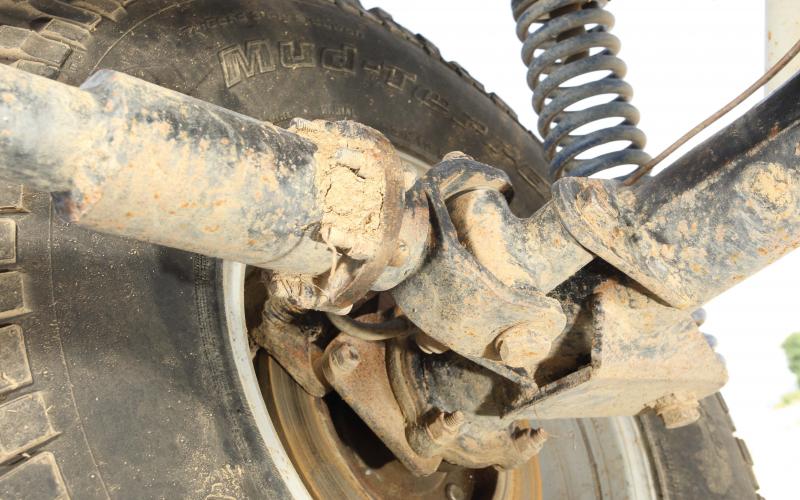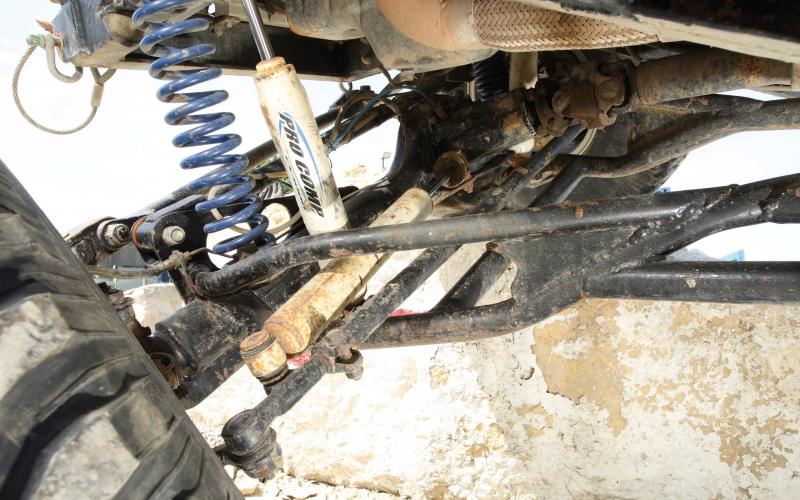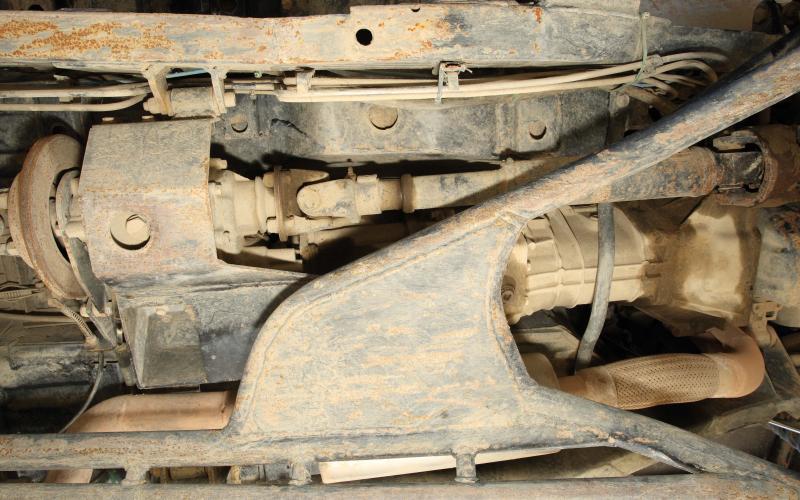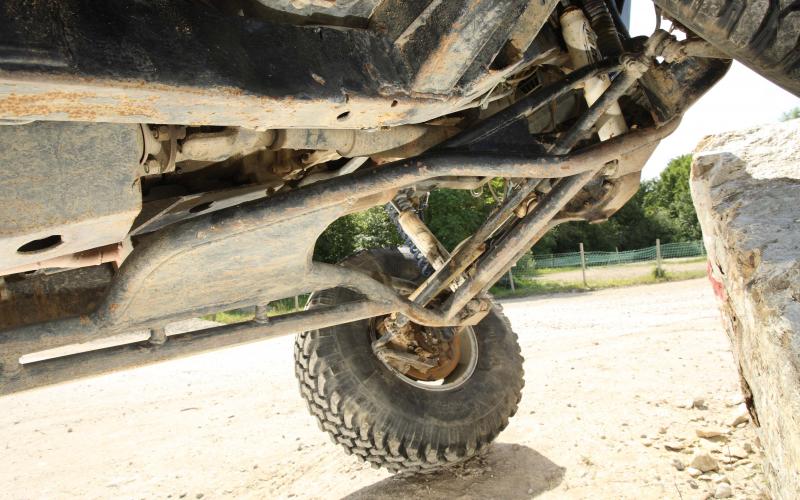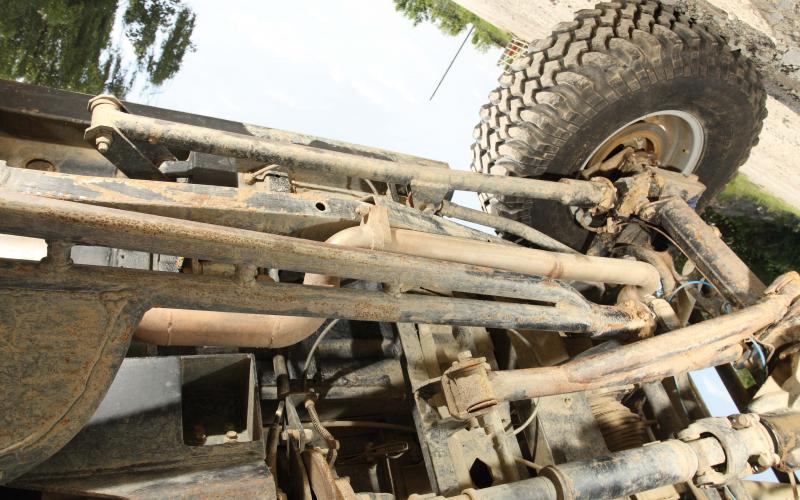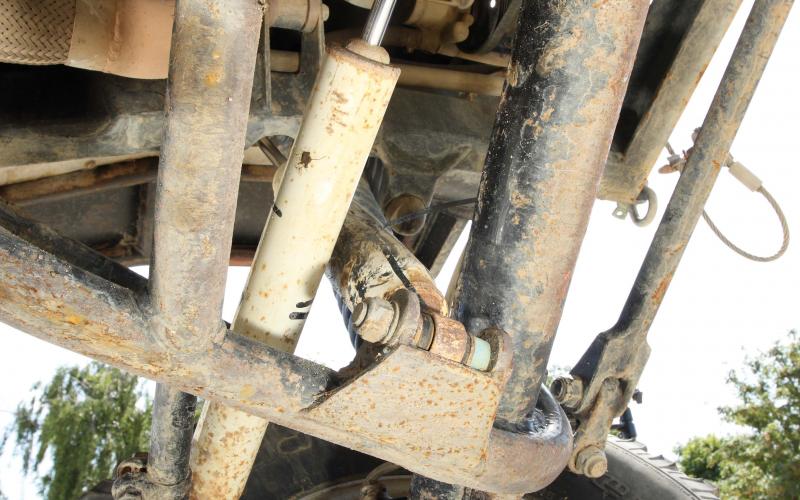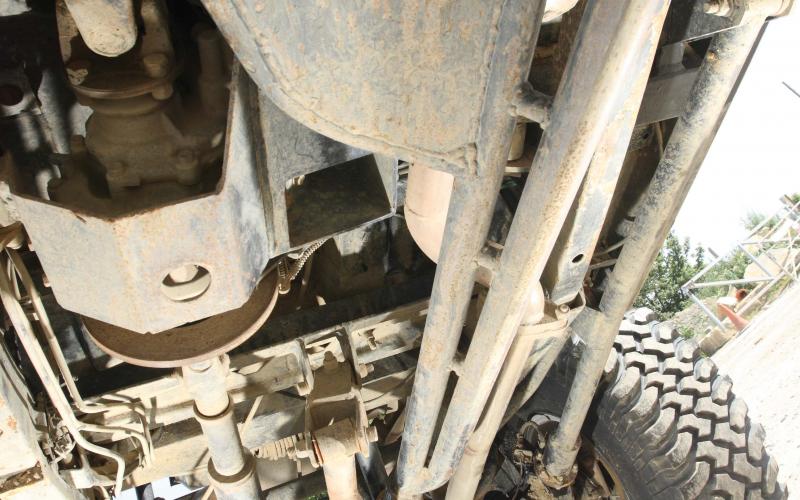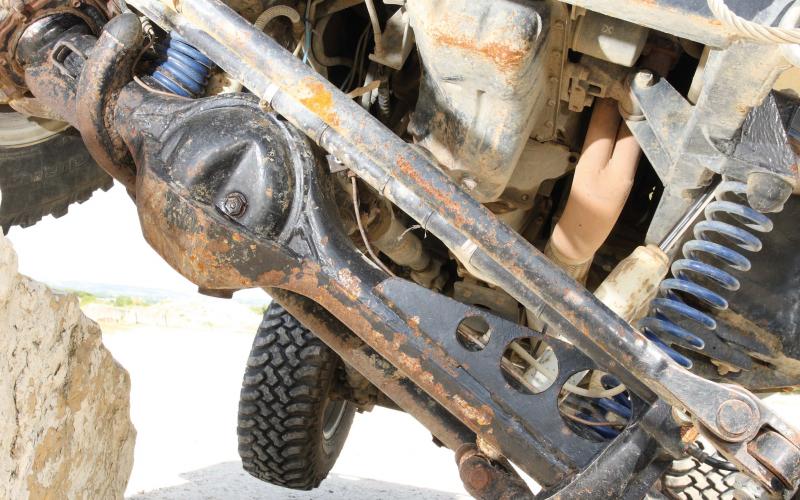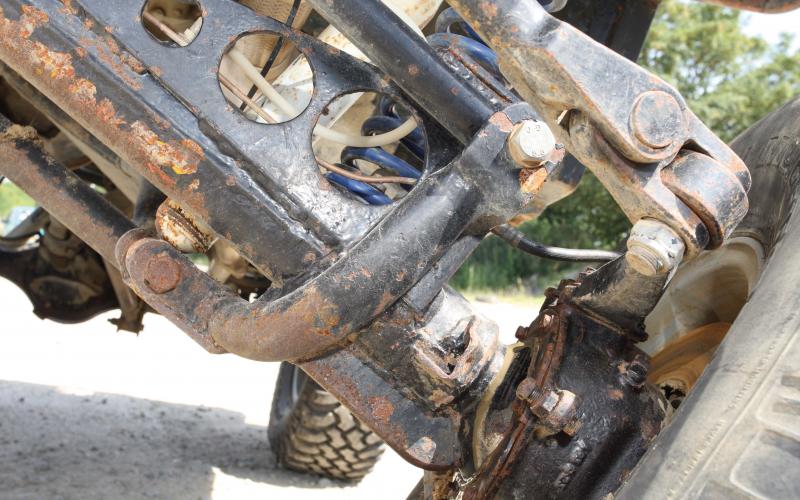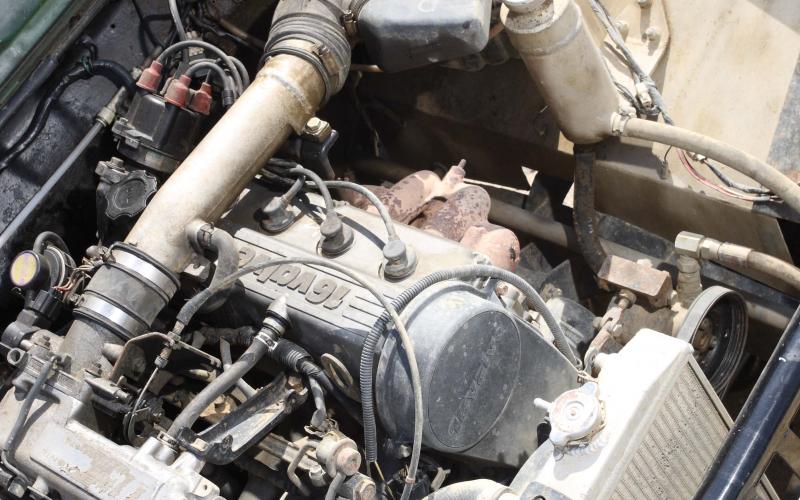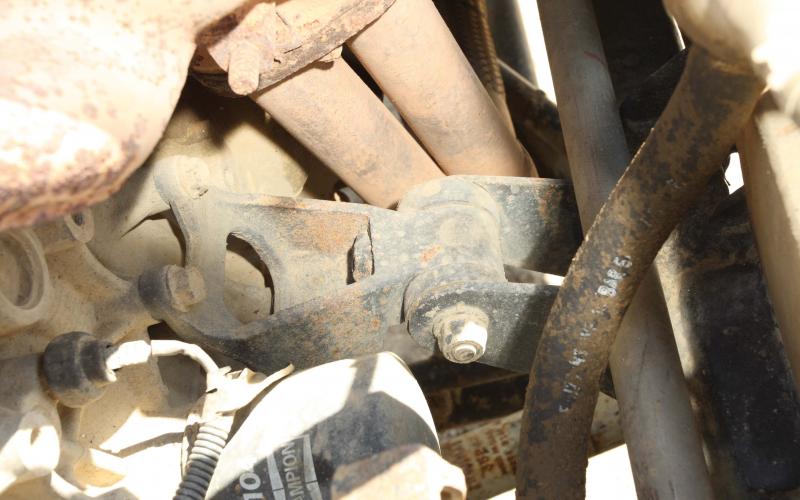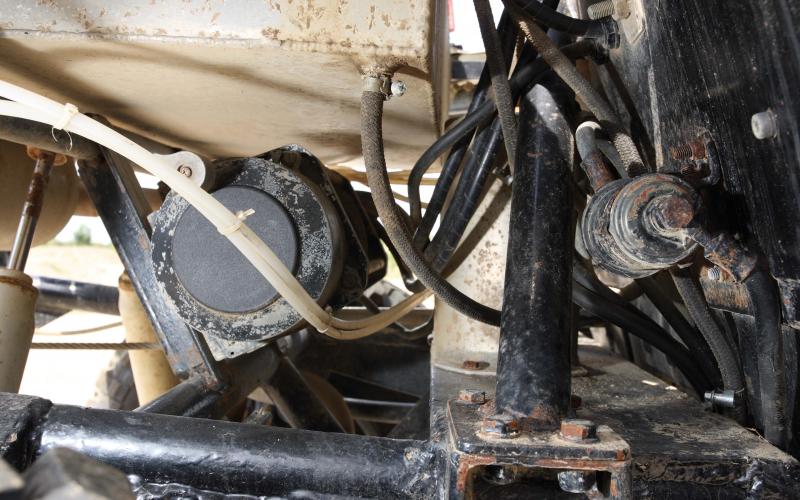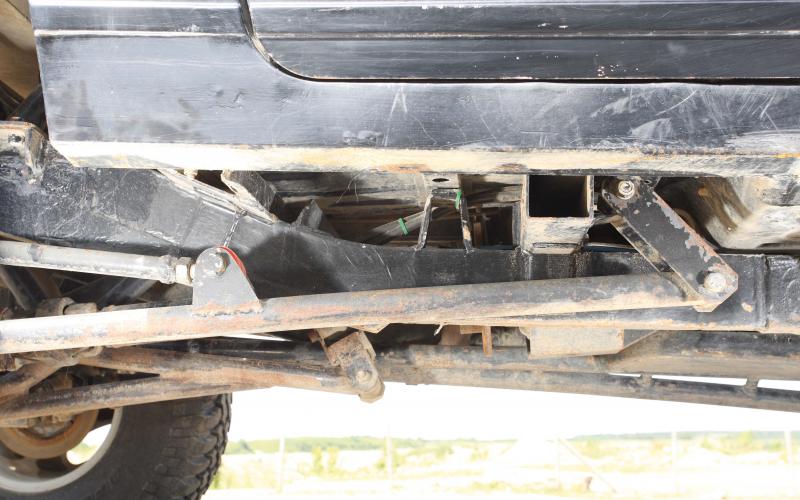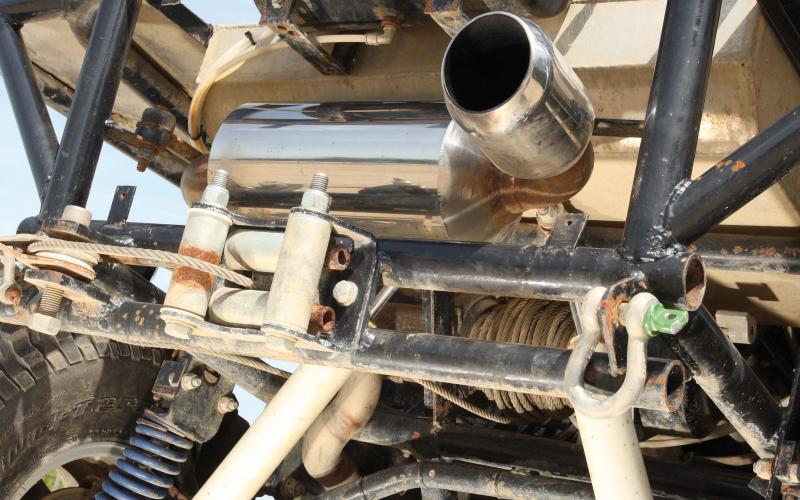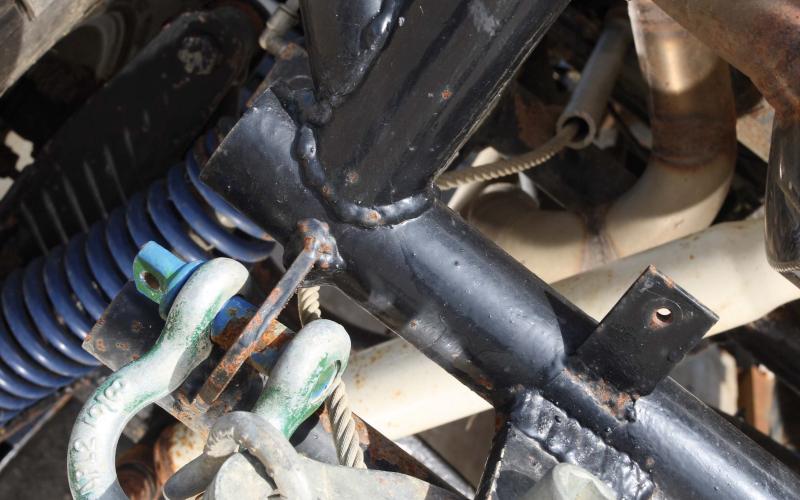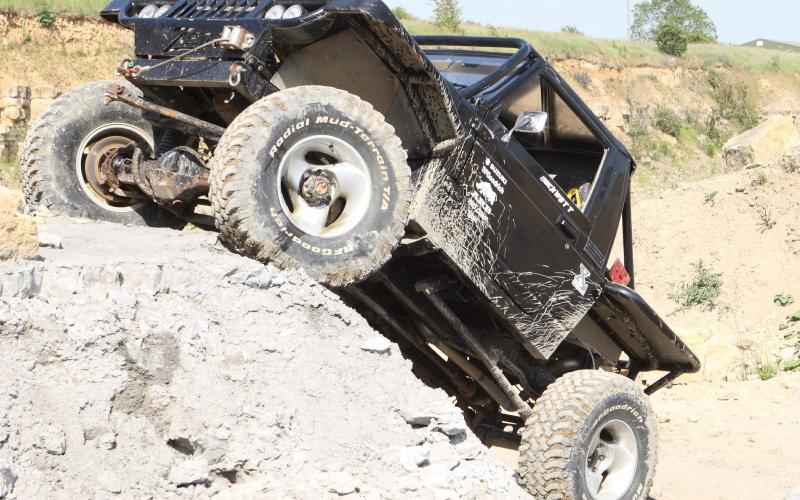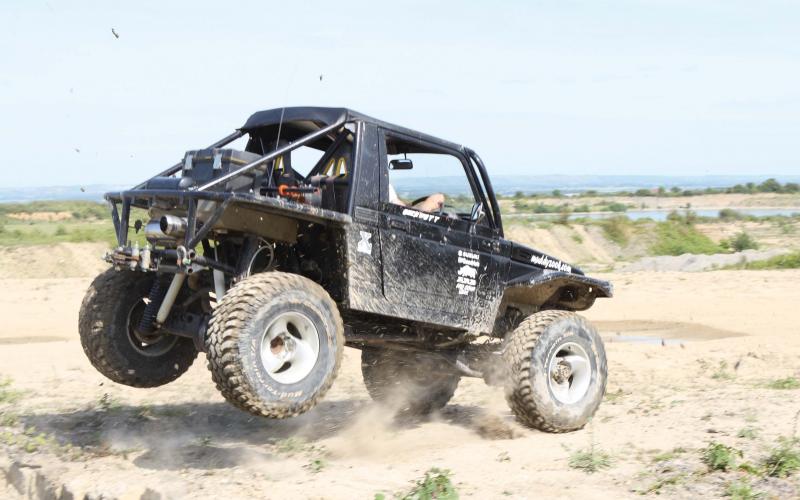 <
>
Nearly five years ago, when Richard Wattam's first Samurai appeared in the pages of Total Off Road, he said that for his next trick he was going to build a spaceframe Suzuki. It's been a while… but he's kept his word.
If you look at the pictures on these pages, which of course you already have, it's obvious that the vehicle you're going to be reading about today is something special. But perhaps it's not obvious just how special. And we mean 'special' in a good way. A special way, in fact.
It's kind of obvious that the vehicle is a Suzuki too, albeit rather less of a Suzuki than anything that has come off the company's production line. It's like taking a Suzuki and then taking away everything you started with, apart from the concept of 'Suzuki'.
Back in the day, this was a long-wheelbase Samurai. After years of blameless life, it descended into the motoring underworld and ended up, battered and abused, on eBay. From which point the only way was up, because it found a buyer. And not just any buyer. It found Richard Wattam.
Richard bought it because, he says, 'I just love the character they have'.
Clearly this love that speaks its name blinded him to a few realities. It was, he remembers, 'in a totally standard and unmolested state'. He then admits that it didn't have a roof. Okay, maybe that still counts as 'unmolested', itself a worrying word to use about a vehicle. But does that word cover the fact that the Samurai was also missing some other minor items, like an engine, gearbox and transfer box?
Richard's defence at this point gets a bit more prosaic. 'I chose it for its light weight and compact size and it was like an ideal, blank canvas. And it cost the princely sum of £127!' We knew we'd get there – once you drill down through all the words of love, it comes down to a cheap price.
What he did next definitely comes under the heading of molestation. He cut off the entire back end behind the cab, chassis and all. Then he took off the front wings and front panel. What was left was just the main cab, the bonnet and the front half of the chassis. But such apparent cruelty had not only a purpose but also a history.
Richard is a long-term Suzuki fan, even though he seems to like butchering them – like butchering a pig until all that is left is the oink. Years ago he bought an SJ as a runabout and then one day decided to have a bit of a play off-road. 'I was shocked at how far it would go, so I took it to a few pay and play sites and that's it! I was well and truly hooked – and then the modifying addiction started.'
This clearly isn't a story for the sensitive. So far we've had love, molestation and now addiction. It reads like an Emmerdale script, but bear with us. Richard's addiction is clearly linked to talent, and his last SJ was so special, in a super flexy coil suspension kind of way, that it made its way into TOR (the December 2006 issue, should you feel inclined to raid the pile behind your toilet).
After a few exchanges in subsequent Letters pages, during which no less a luminary than Rhino Ray wrote in to praise the standard of Richard's work, we reported that: 'Richard idly said that the next one will have a built-in spaceframe'. And so what you see here is a man keeping his word.
So, we have the limbless, heartless remains of a Suzuki lying on the floor. But from this amputee wreckage will rise something rather remarkable. You'd need time-elapsed photography to see it happen, so we'll talk you through it instead. And we'll start with the suspension, which shows what happens when you think outside the box and have the mechanical nous to see it through.
Richard's last SJ had fine suspension travel but it also still had rear-steer problems. He wanted to take the new vehicle to a new level, as he explains: 'I put my thinking cap on and designed a completely new suspension set-up from scratch. I didn't want to just reduce rear steer, I wanted to eradicate it. So for the main rear links I incorporated a cantilever system based on a Scott Russell linkage.'
Now, pay attention class. John Scott Russell invented a linkage which bears his name and which converts linear motion to – virtually – linear motion in a line which is roughly perpendicular to the input. While that all sounds reasonably modern, Mr Russell was actually an engineer who worked alongside Isambard Kingdom Brunel on The Great Eastern, the biggest ship in the world at the time, and he also used this linkage on early steam trains like the Puffing Billy of 1813. Extraordinary, to think this trick 4x4 uses the ideas of a man who put them into practice two years before the Battle of Waterloo.
Richard takes up the story: 'This allowed the vertical travel of the axle to be perfectly linear. It did take quite a lot of length calculations to get the required travel, but I got there in the end.
'At the axle end of these links, I needed some form of joint that would allow movement it all planes with no interference. There is nothing on the market that would do the job, as I needed 42 degrees of rotation in a single joint. So I made a bushed UJ-style joint to take care of the up-and-down and side-to-side movement and a taper bearing swivel assembly, kind of like a wheel hub, that gives a full 360-degree rotation.
'With the fore and aft location taken care of, next it was the turn of the axle's rotational location. This was achieved by a central traction bar that needed to extend and swing side to side with the axle articulation, so a shackle was employed with three bushed pivots to move in all the required directions, again with no interference.'
The final element in the axle location jigsaw was a panhard rod with symmetrical pivot points. This, like many items you'll see later on, was mounted high for stability and protection.
Up at the other end of the vehicle, the one-link system is similar to that found on Unimogs. But once again, we must note our debt to the past. Richard was keen to ensure he had a good Ackerman angle for cornering, and so the steering bar is not only behind the front axle, the main front suspension pivot is only six inches ahead of the rear axle. Rudolph Ackerman patented in England a steering arrangement which had been invented in Germany. This focused on the front wheels having to turn in circles of differing radii, and was patented in 1818… just three years after the self-same Battle of Waterloo. Like the back end, the front end has the side-to-side location taken care of by a panhard rod, one that also incorporates the bump stops.
All this suspension movement was handled by Pro-Comp shocks, with 12 inches of travel at the front and a whopping 14 inches at the rear. At the top of these rear units is a pair of pneumatic cylinders for controlled dislocation. These can be shut off so they're locked in position or inflated by the on-board air compressor, to help in the unlikely event of the Suzuki getting grounded on a breakover or something.
So, Richard has already given us his motive for creating this device, but as yet we don't have any motive power. Up the front end, in went a 1.6-litre 16v Vitara engine, complete with multi-point electronic fuel injection. It's mounted as far towards the centre of the vehicle as it can go within the engine bay, for the usual reasons of weight distribution.
As a sign of attention to detail, the engine sits on custom mounts which can be unbolted and then swung out of the way for easy access and removal. Here's a man who looks ahead. Or treats engines as disposable.
The exhaust is made from stainless steel, which isn't disposable, and is of course a custom-made item, minus the cat. The engine is cooled by an aftermarket alloy radiator and breathes in through a raised air intake on the bulkhead which run to the standard Vitara airbox.
Behind the four cylinders, the gearbox is also from the Vitara but behind that things get unusual, as Richard explains: 'Behind the gearbox is the reduction section of the Vitara transfer box, and that received extensive machining to remove the front output and a large part of its length. This enabled it to be coupled to an SJ transfer box, to give dual transfer boxes. The SJ box also received a re-gear to 4.16:1. So it now has a 1.5:1, 1.816:1, 4.16:1 and a combined low-low of 7.55:1 crawl ratio. You would expect all that to be very long but it is actually 50mm shorter than a standard SJ transmission.' It all sounds so simple.
Richard was assuming he'd have to make some custom propshafts, but found that a Hi-Lux Surf unit would fit the front with only a tiny bit of modification. He was relieved to discover that, by chance, another one would fit to the rear just as easily, so now he could focus on the axles.
Toyota was once again the manufacturer of choice. A short-wheelbase Land Cruiser donated both axles, although he fitted a high-pinion front diff to the rear since it aided the propshaft angle and also increased ground clearance. Richard didn't do this without thinking it through, though: 'You might think this would be weaker, running on the coast side of the gear, but that's not the case as Toyota reverse-cut the gears on their front diffs, unlike most other manufacturers that use the same diff front and rear.' There's a reason why Land Cruisers never break, you know. Quality.
At the ends of the axles sit 9x15-inch Fondmetal three-spoke alloys from Italy, shod with 33x12.50R15 BFG Mud-Terrains from Stoke on Trent. What, mere Mud-Terrains? 'I live in a limestone area', says Richard, 'and tyres with too aggressive a pattern tend to take their toll on the drivetrain. Mind you, I'm planning to fit some beadlockers because I'm sick of using lighter gas to blow them back on when I'm running at 8psi!'
Front brakes are the standard Toyota four-pot calipers that came with the axles. However the rears have been converted to discs, using Isuzu Trooper units with the centres turned out to fit the shafts and calipers from, get ready, a Nissan Micra. 
You might think that after all this clever engineering, Richard might want to keep some stuff simple, like the steering. Not a bit of it. Once again he turned to trusty Toyota for a steering box from an LJ70. Why? Because, with its pitman arm facing forward, it enabled the front axle to be located as far forward as possible, creating an approach angle of near-on 90 degrees. This was linked to custom drag link joints to cope with the vertical axle movement you get with such extreme articulation.
The steering pump came from an Audi, with the relief valve tweaked so the pressure rises to 160 bar. It's fed by a custom alloy reservoir, which increases the system's capacity and therefore helps keep the fluid cool; inside, this is copiously baffled to prevent the stuff from turning itself into the world's least appetising Angel Delight.
Over all this trick stuff, featuring support from Suzuki, Toyota, Isuzu, Audi and indeed Nissan, is what amounts to a spaceframe to keep Richard safe. He's from Scunthorpe, which means he's spent his life in the steel industry, so it's no surprise that the cage is made from CDS tube. It's integrated into the bodywork and joins up with the A and B pillars to make a spaceframe, while these pillars are joined in turn to the box-section sills that then mate up with outriggers from the chassis. From the cab backwards, thanks to previous surgery, it's all tubular.
Of the original body, which you'll recall he wanted very badly, only the doors, screen and bonnet remain. There are no bumpers. The front wings are made from tube, while the alloy inner wings are removable for access to the engine. The trayback incorporates the main fuel tank, which is made from 4mm alloy with enough baffling to confuse Hercule Poirot.
This main tank feeds into a smaller unit just behind the rear bulkhead. Why? Because this smaller tank houses its own fuel pump and is set up so that it can keep feeding the engine for long periods even if the vehicle is at extreme angles of lean.
Richard has done absolutely all of the work you've read about so far, which is pretty remarkable. Only the sparks defeated him, with Richard farming out the electrics to Dunk from Muddyzook.
As has been said, this is a pretty special rig. It's testimony to Richard imagination as well as his skills that it is actually built and running. It also shows his grasp of engineering history. If you're going to stand on the shoulder of giants, they'd don't come much broader then the engineering giants of the 19th Century.
So how do you follow a build that was inspired by associates of Brunel and traces its roots to the days of the Iron Duke? Engineering from NASA, possibly? After all, didn't a chap called da Vinci design the first spacecraft, or something?
Thus far, Richard Wattam hasn't said what he'll do next to top this. But when he does, listen up. Because he's a man of his word.
PRO-COMP SHOCKS, SAMURAI, VITARA ENGINE, SPECIAL, SCOTT RUSSELL LINKAGE, LAND CRUISER AXLES
Share this article