Picture Perfect
Originally Published: December 2013
Words: Dan Fenn
Pictures: Dan Fenn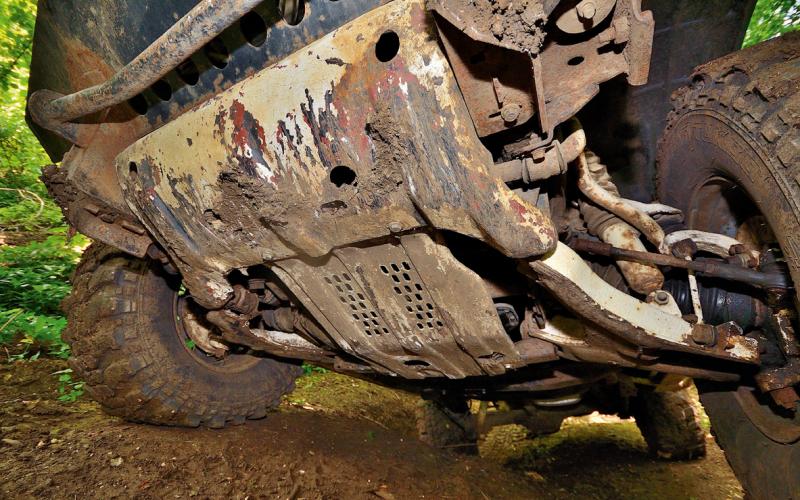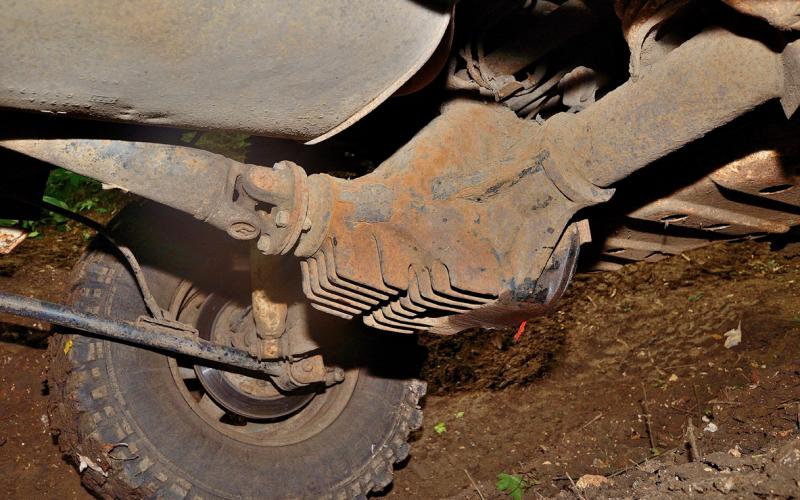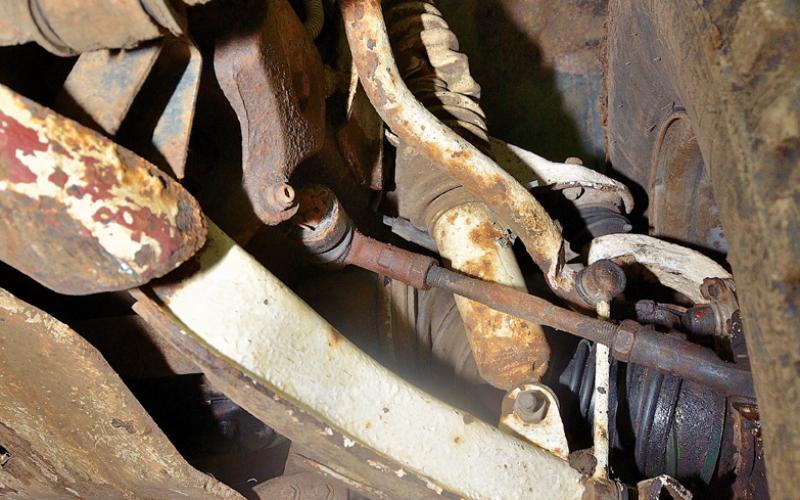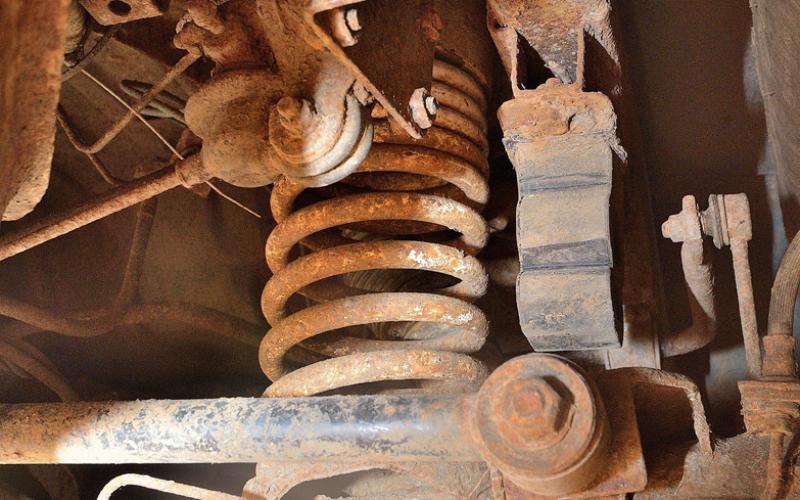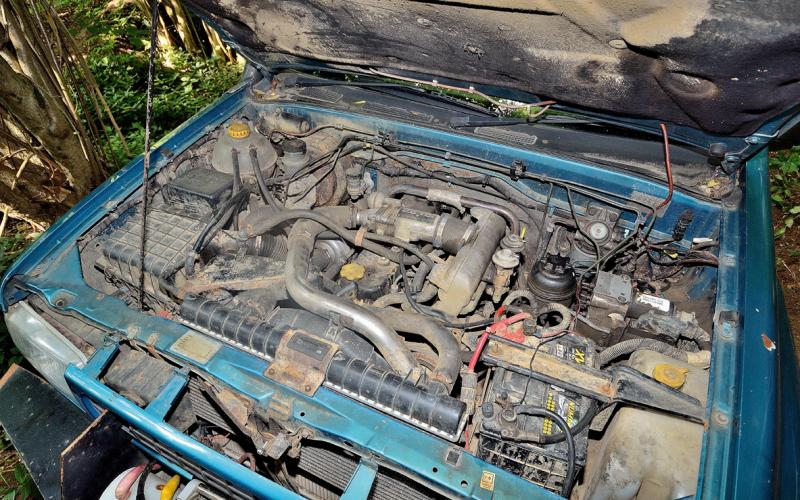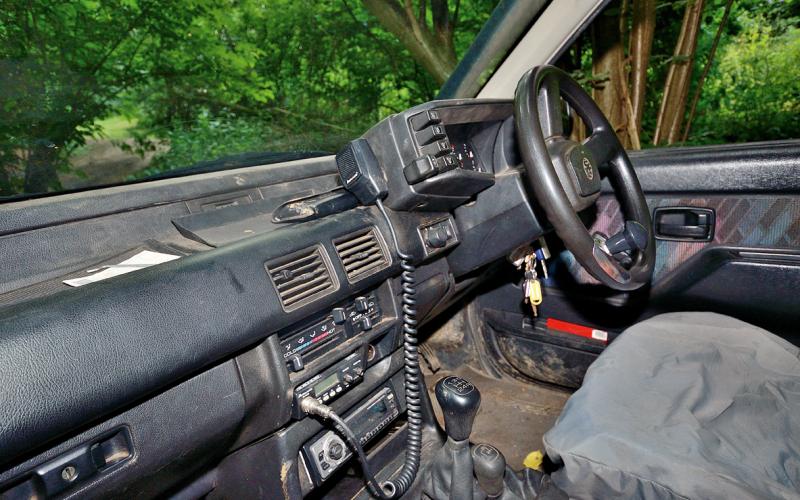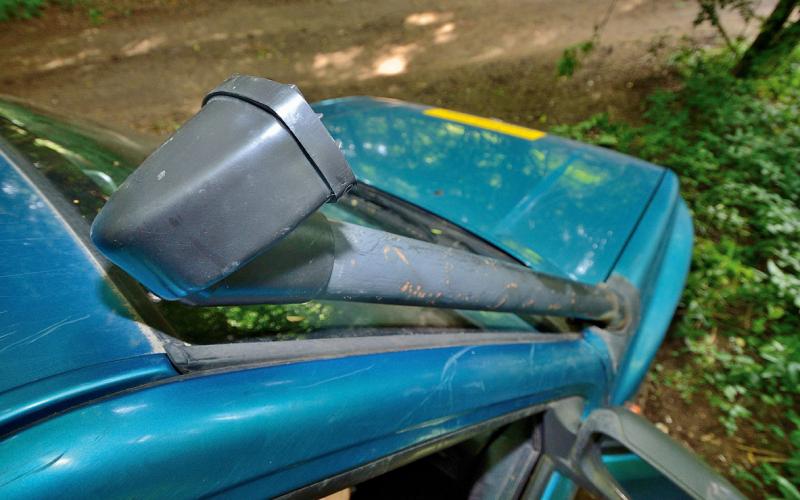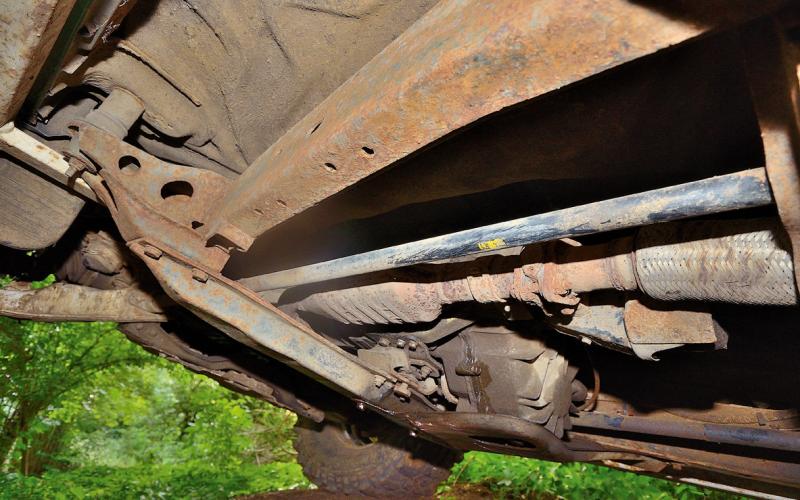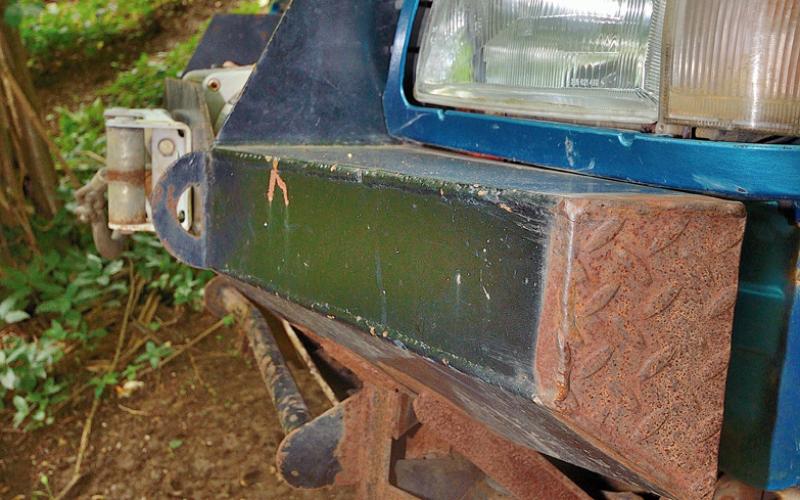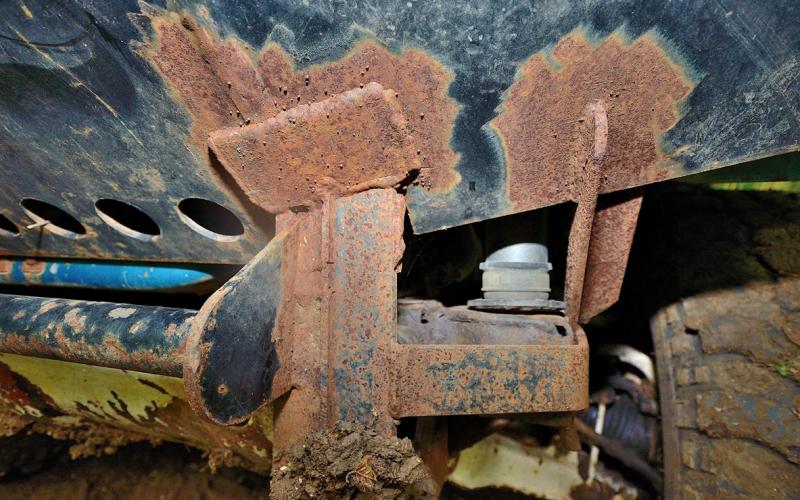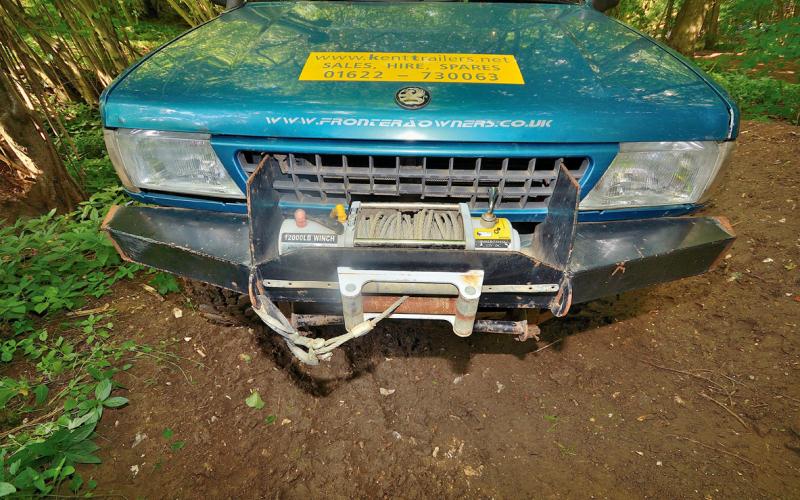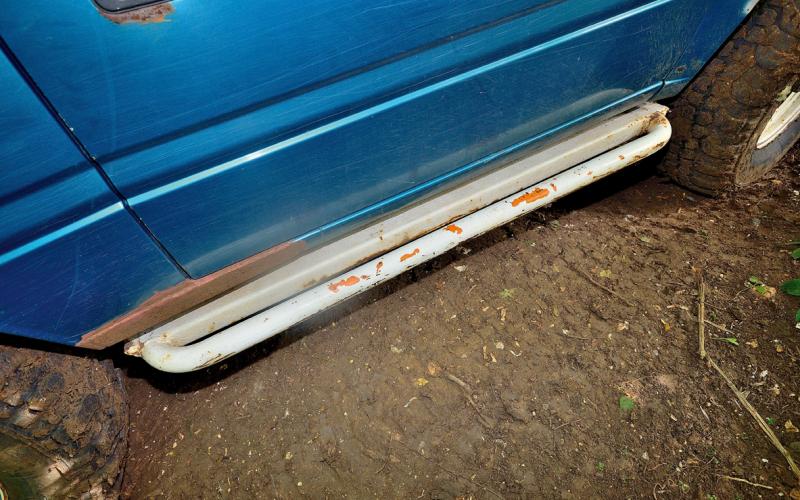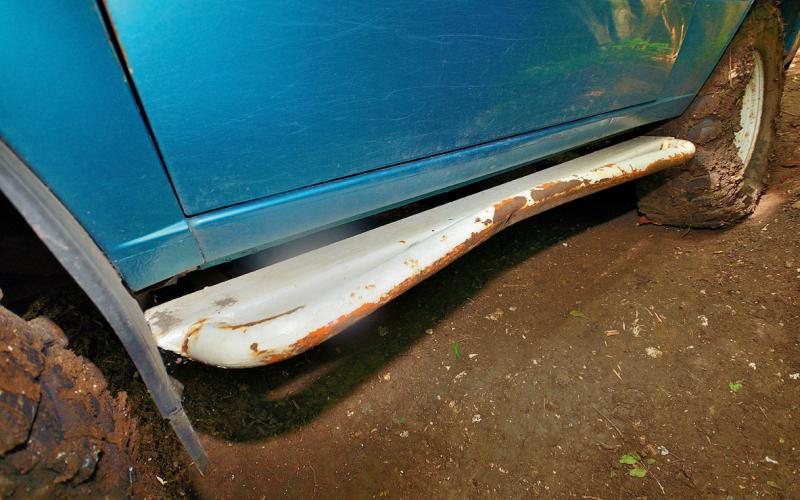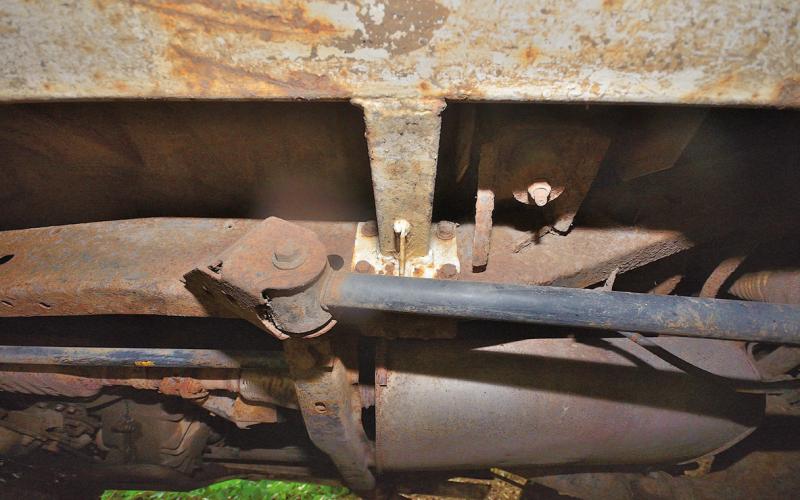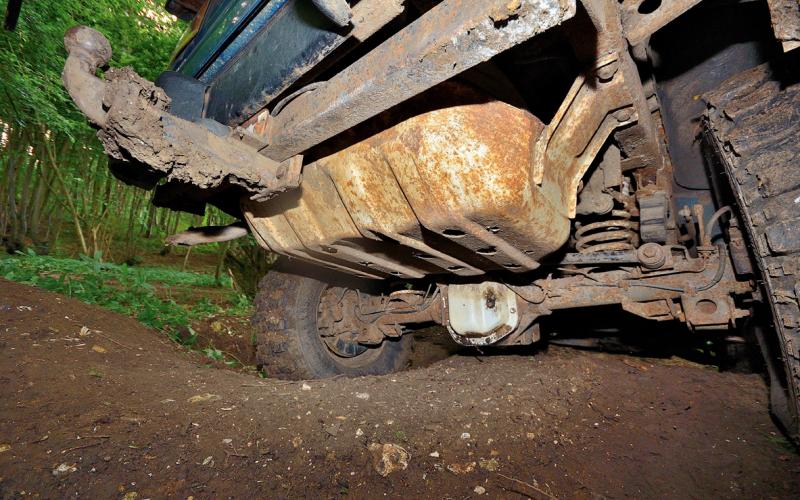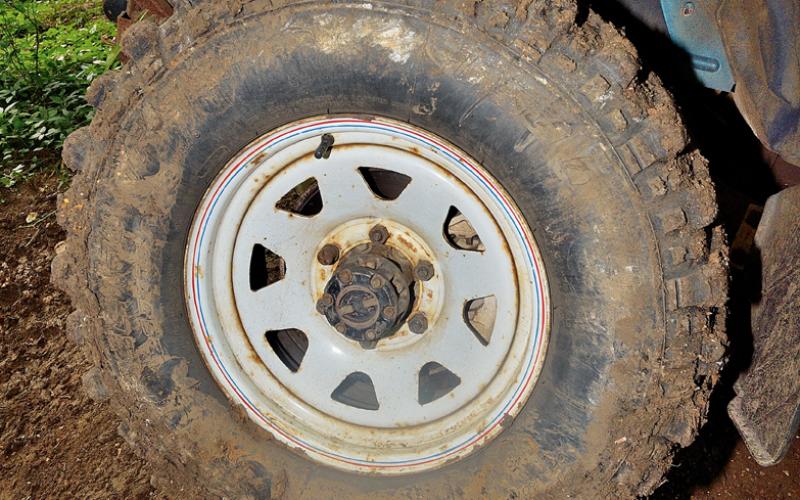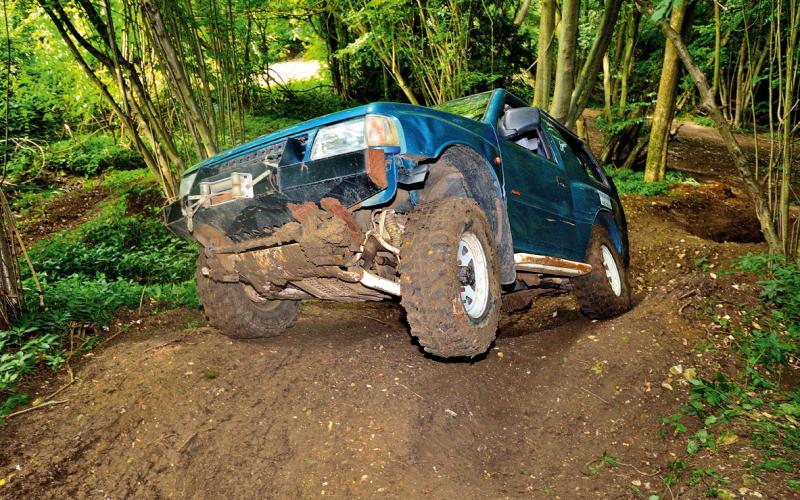 <
>
Pete King decided to have a go at off-roading after flicking through a mate's pictures from a green lane day. When he started out, he didn't even know how to engage four-wheel drive – but five years later, he's built a DIY Frontera with a sky-high grins-per-quid fun factor. It might not be as pretty as a picture itself, but it owes him next to nothing – and these days, he's gone from newbie status to knowing it inside-out. A perfect result…
Who among us hasn't at one time or another clapped their eyes on someone else's off-roading pictures and thought it looks like fun? Even if you already do it, for some reason when you see what other people have been up to you want to do that more.
No wonder, then, that when Pete King took a look through a mate's green laning pics, he found himself wanting a piece of the action. His friend had been out doing it in a standard Hi-Lux Surf and given its back end a bit of a whack in the process, so between them they decided to buy a very cheap 4x4 and run it as a pure toy.
As very cheap 4x4s go, Vauxhall Fronteras are pretty much unbeatable. They're tough, plentiful and old, they've got the right stuff off-road and they don't hold their value. Especially not with a blown engine, which was the reason why Pete was able to pick one up for £200.
Obviously, buying a car with no engine is one way of having one that's off-road, but that's not the kind of action he had in mind so he joined the Frontera Owners' Group to pick some brains. It didn't take long for him to conclude that the 2.8 TD engine was the one he should be after – though he also decided that since this was meant to be a hobby, as opposed to a complete and utter chore, he'd be better off buying another vehicle that had the right engine in the first place. 'I concentrated on doing my own modifications and starting playing, rather than spending time repairing the 2.0-litre.'
So now he had two Fronteras – yet he'd still only spent £600. 'This one was on eBay as a standard, stock motor. It must have been stored up somewhere, because the tax disc showed expiry in 2006. I believe I'm the fourth owner.
'It originated in the Nottingham area and I bought it from a dealer from Ilkeston in Derbyshire. There was evidence of a possible attempted theft, because the driver's door lock showed signs of forced entry and I found shattered glass in the passenger's door, but all I really know is that the seller had bought it eight months earlier in an auction with the intention of selling it on. Without doing any work on it, he decided that he didn't have the time and listed the Fronty on eBay with a reserve price of £500.
'After it didn't reach its reserve, I made contact with the seller and offered him £400 cash, which he readily accepted. That was after an online check to see if it was registered stolen or had any outstanding finance, which came back clear. So off I went to Derbyshire with a hired trailer and my brother's borrowed Discovery, and bought the car without even viewing it. Although I broke all the rules, I was lucky because all it needed was a new exhaust system to get it roadworthy again.'
That was in 2008, and the Frontera has remained roadworthy since – though the half-decade that followed has seen it become increasingly biased towards off-roading. 'Initially, I didn't know anything about it,' says Pete. I can even remember asking how I used four-wheel drive first time!'
As you can tell by looking at the vehicle, he's come on a long way since then. Ironically, he's not done a lot of green laning, but he's a real pay-and-play veteran now, both with the Frontera Owners' Group and at the legendary Slindon Safari. And with the mods he's made along the way, this is a truck that might not look all that pretty but is actually a lot more sorted than it appears.
The drivetrain is standard all the way to the axles, but that's where it gets interesting. Up front, where of course the Frontera is independent, the diff didn't think much of what was going on and ended up destroying itself. Time for a new diff… or not. 'Both Vauxhall and Isuzu were under the General Motors umbrella when the Frontera was launched,' explains Pete. 'When Vauxhall introduced the Frontera on to the UK market, it utilised the already available Isuzu MU/Rodeo design rather than going to the drawing board for a new 4x4.
Consequently, the early Frontera's running gear is the same design as the Trooper's – so correctly matching Isuzu axles can be swapped straight in. Although not infallible, the Isuzu components do have a reputation for stronger build quality, and this is certainly true of the differential spider cogs I have compared.'
He's going to be playing the Isuzu card at the back, too, with a Trooper LSD axle sitting in his garage waiting to go on. For now, though, he's still got the original unit – albeit with the diff welded up, which is one way of not having to shell out for a locker if you're not going to be using your truck for much else.
'The options for the Isuzu axle are to fit either a cheaper Chinese copy of an ARB Air-Locker or a Lokka ratchet locker. I've already got a Lokka waiting to be fitted in the front differential; for the back, it does need an open third member, whereas the Air-Locker copy can be fitted into the LSD axle.'
It'll be pretty clear from this that Pete's Frontera is still very much a toy, and that spending big money on trying to turn it into something it's not doesn't interest him. The suspension lift, for example, involved simply winding up the torsion bars at the front and combining heavy-duty rear coils with custom steel spacers – enough to give him all the articulation he wants and, with a 2" body lift also in place, make room for a set of 265/75R16 Insa Turbo Special Tracks. These cost £67 each from Paddock Spares and were fitted for another £5 a corner by a friend of a friend.
Equally, the rock sliders and heavy-duty winch bumper are both eBay purchases from sellers who either home-fabbed them or got them blacksmith-built. The latter wasn't even designed to fit a Frontera, so Pete got it modded to suit. It ain't pretty, but it's pretty strong and that's what matters on a vehicle whose battered bodywork tells endless tales of fun and games in the woods. So too does the recovery kit it carries: 'Two decent longish ropes, which used to be one very long rope…'
Which brings us back to the reason why Pete bought the Frontera in the first place. He thought off-roading looked like fun, and it turned out he was right – in fact, he's probably found that it's more fun than he could ever have imagined. And the Frontera has been a big part of that – even if he did have a false start with the first one.
'Having gone through a few learning curves,' he admits, 'I've reflected on whether a different 4x4 would have been a better choice. But balancing that against costs, the modded Frontera hasn't done a bad job for me. It does have its limitations – but so does my wallet!'
FRONTERA, PRO-COMP SHOCKS, NUMAX BATTERY, DIY BODY LIFT, INSA TURBO SPECIAL TRACKS
Share this article