Truckman Adds To Ranger Range
Originally Published: June 2013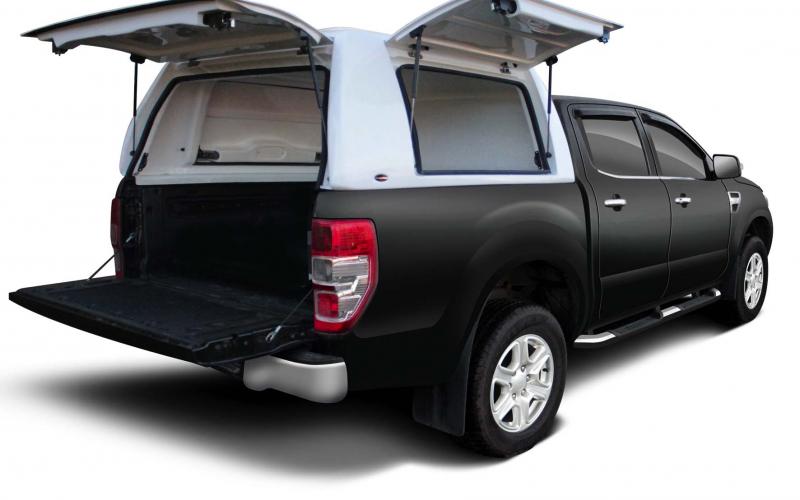 <
>
Auto Styling Truckman has launched a couple of new products for the Mk5 Ford Ranger. That's the previous model to the one Ford brought out early last year, which means normal people might even be able to afford it.
The Truckman Classic Hardtop has always been a favourite with commercial users, and it's now offered in a high-roof, high-capacity version that provides extra storage space. It's available for all three cab-length variants of the Ranger, and prices start at £1109.06 plus VAT for single-cab versions in Gel White (like the one in the picture). Expect to pay £1695.54 plus VAT for a top that fits a Ranger Double-Cab.
The other product currently going live from Truckman is the Ford Ranger Utility Top. This has been designed specifically to suit the needs of utility companies and fire and rescue crews, and features folding side access doors for easy loading.
A British product built in Truckman's Midlands-based factory, the Utility Top can be modified to suit the needs of particular customers. In standard guise, it retails at £1695.54 plus VAT.
As well as the Ranger, Truckman makes hard-tops to suit most other UK-spec pick-up trucks and double-cabs. To check out its full range, visit www.autostylinguk., or put in a call to the company's sales team on 0845 644 4704.
HARD-TOPS, FORD, AUTO STYLING TRUCKMAN, BODY, FORD RANGER
Share this article