Body Tubs For CJ8 Jeeps
Originally Published: August 2014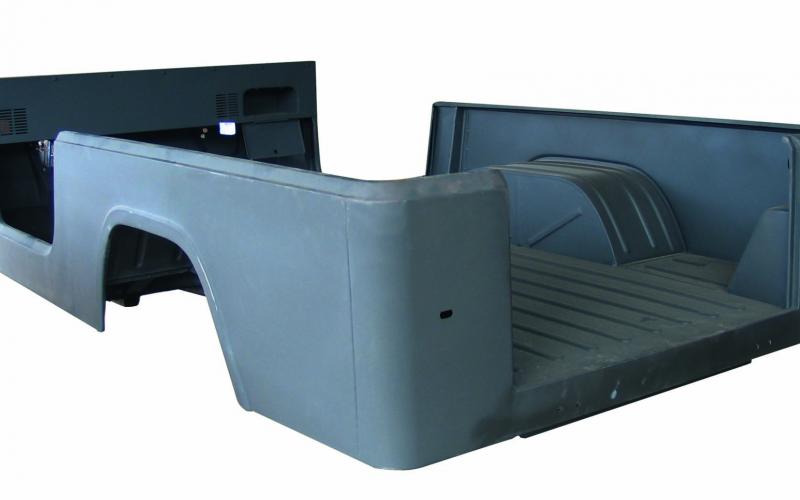 <
>
This is a bit of a specialist one, but if it's what you need there'll be nothing else like it. Omix-ADA, a US manufacturer of Jeep accessories, has introduced a new replacement steel body tub for the CJ8.
Often known as the Scrambler, the CJ8 was a long-wheelbase CJ7 pick-up. Instead of a separate cab, though, it had a one-piece pick-up body. You already know what's coming, don't you? Well, you do if you've ever had a look at an old Jeep that's had the tin worm get at it.
The CJ8 was made from 1981-1986, so even the newest are well over a quarter of a century old. And a Jeep can do a lot of rusting in that sort of time. Omix-ADA's replacement rear tub is ideal if you've got one that's gone beyond salvation (or been crash-damaged or beaten to death by a lifetime's work); officially licensed by Chrysler, it comes pre-assembled and ready for painting.
Chrysler's approval is important as it means the Jeep logo can be stamped into the tub the way it should be, and the item's availability as an official Mopar restoration product does it no harm either.
The tub is made using 18-gauge-steel for the floor and 16-gauge for the side and tail panels and comes full welded up with the cowl panel, rear wheel housings, floor, dash panel and glove box already in place, retaining all major factory mounting locations and channels for body mounting.
That's a lot of good stuff right there, and if you've got a CJ8 in need of a back body it's definitely the answer to your prayers. A retail price of $5999.99 might line you up with a whole new set of prayers, especially when you consider the cost of shipping the thing – but once again, if a thing's right, the money's a detail. For more info, take a look at www.omix-ada.com.
JEEP, OMIX-ADA, BODY, JEEP CJ8, BODY TUBS
Share this article