Gaz Shocks for Ford Rangers Old and New
Originally Published: March 2015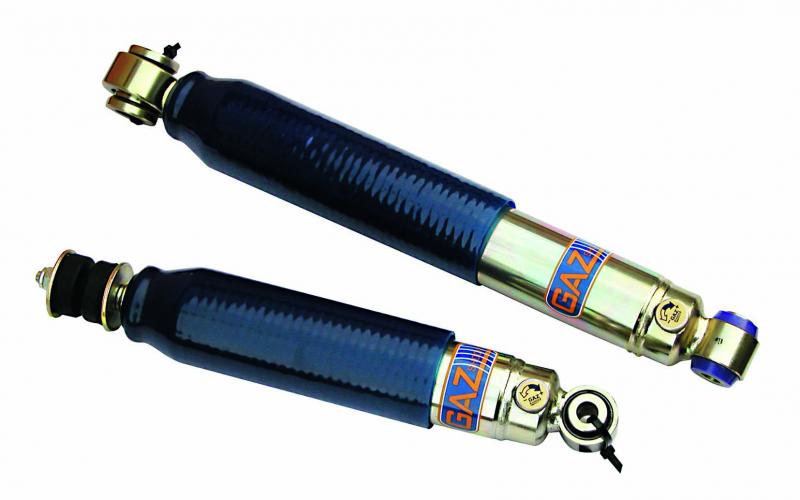 <
>
When a shock absorber manufacturer runs a fleet of 4x4 pick-ups as company vehicles, it stands to reason that before long, it's going to be eyeballing the shocks they came with. And if it doesn't start making its own replacements for them, you'd have to start wondering what's going on.
You don't have to wonder that in the case of Gaz Shocks and the Ford Ranger, though. Because the company has now started offering fully adjustable units for all models from 1988 to present.
Also suitable for the Mazda BT-50 (which beneath the skin is exactly the same vehicle as the Ranger), these heavy-duty shocks have a thumb knob on their outer casing with which you can adjust them for both bump and rebound. Thus they can be tuned to suit any combination of conditions, load and driving style; out of the box, they're supplied set up for general road use and cargo hauling, but you can twiddle those knobs to suit any level of off-roading – all the way up to serious race action, Gaz says.
With a zinc-plated body and protective plastic sleeve to keep them looking smart and working well into the future, these shocks are individually tested prior to leaving the factory. They're covered by a two-year warranty, too.
Prices are £61.03 each for front units, and £68.07 each for rears. That's plus VAT, but still sounds like good value for shocks with this much to offer. To find out more, visit www.gazshocks.com.
SHOCKS, DAMPERS, GAZ SHOCKS, FORD RANGER
Share this article