Weight Gain 4000
Originally Published: August 2012
Words: Graham Scott
Pictures: Steve Taylor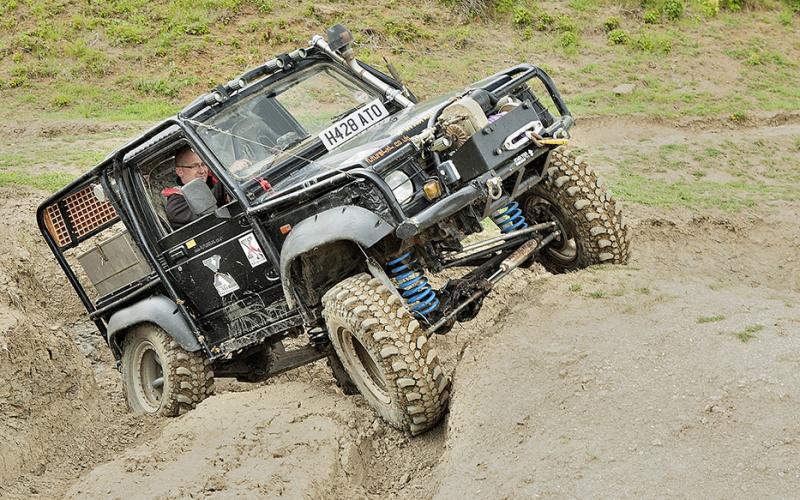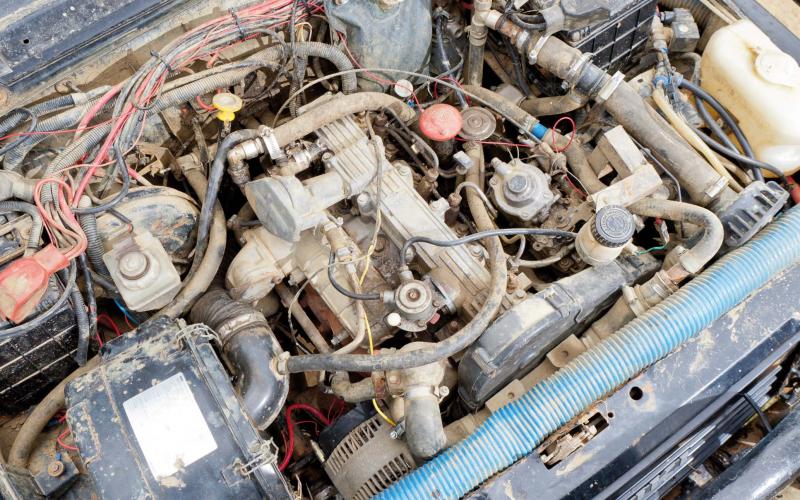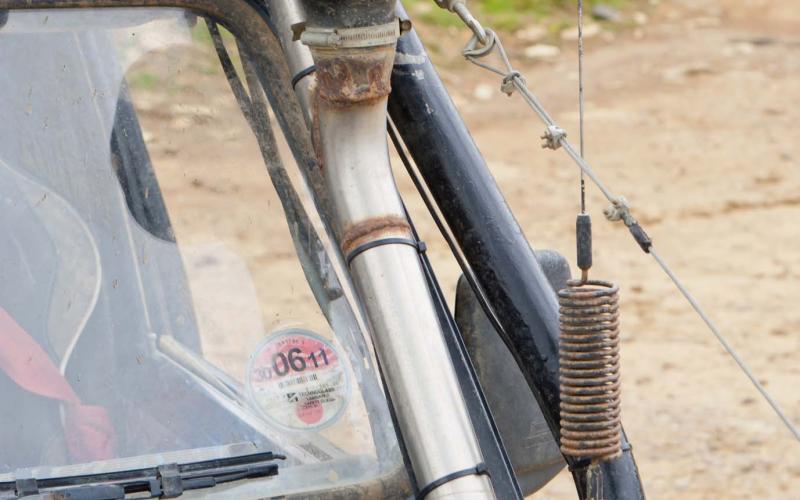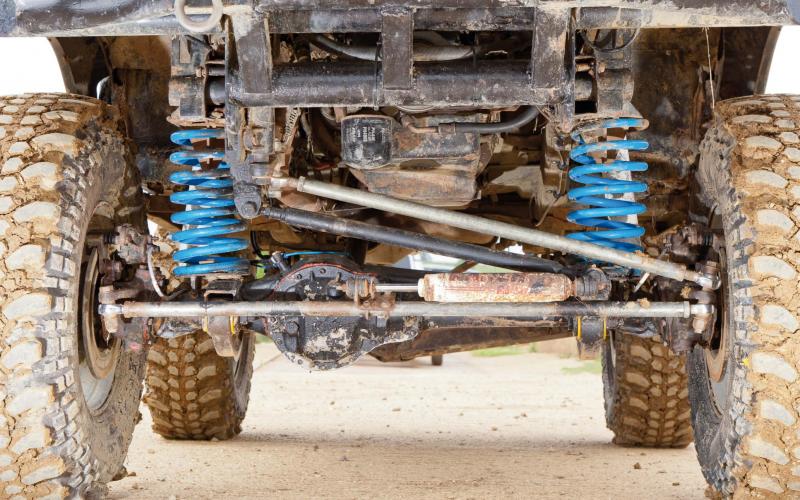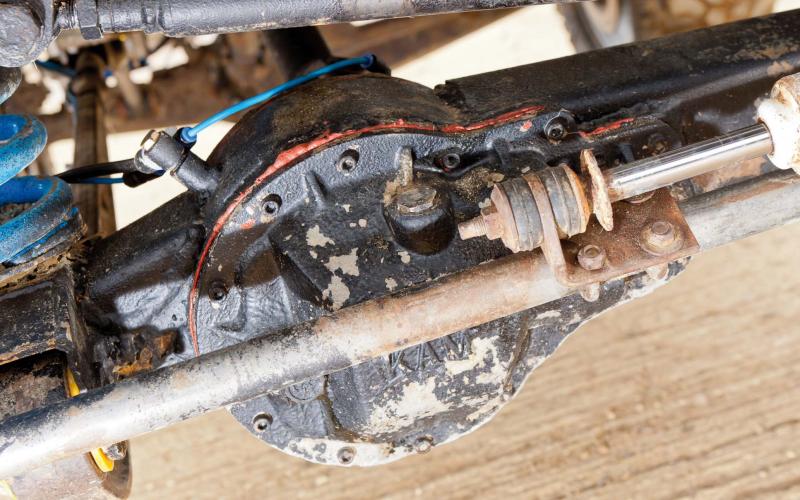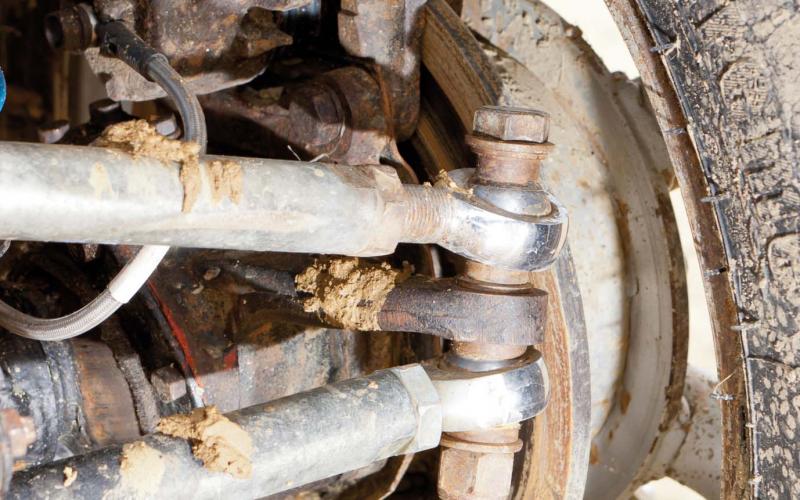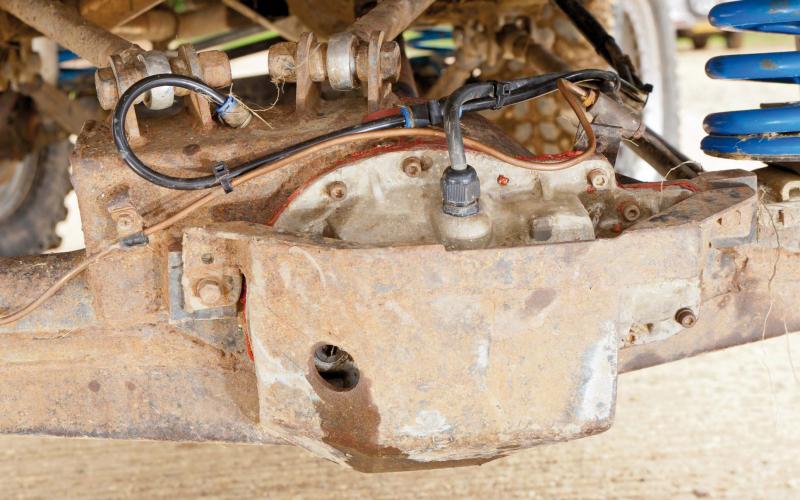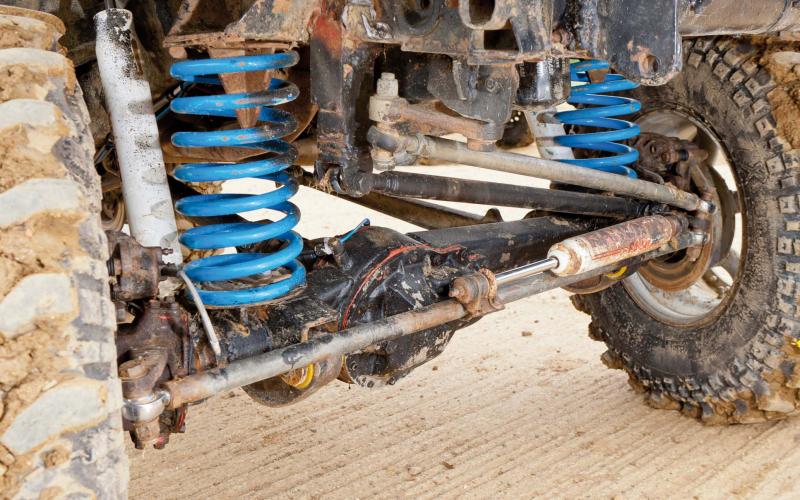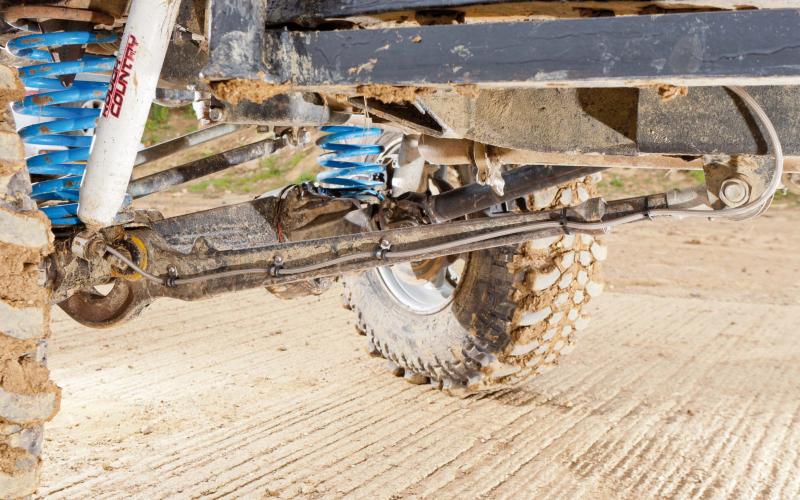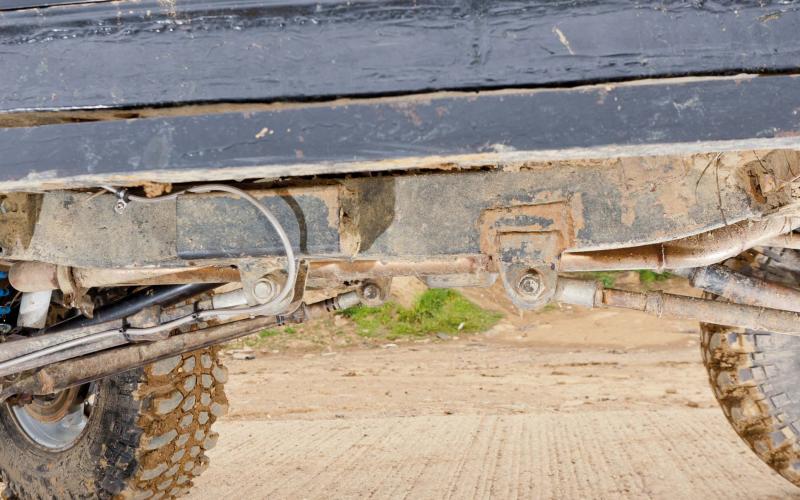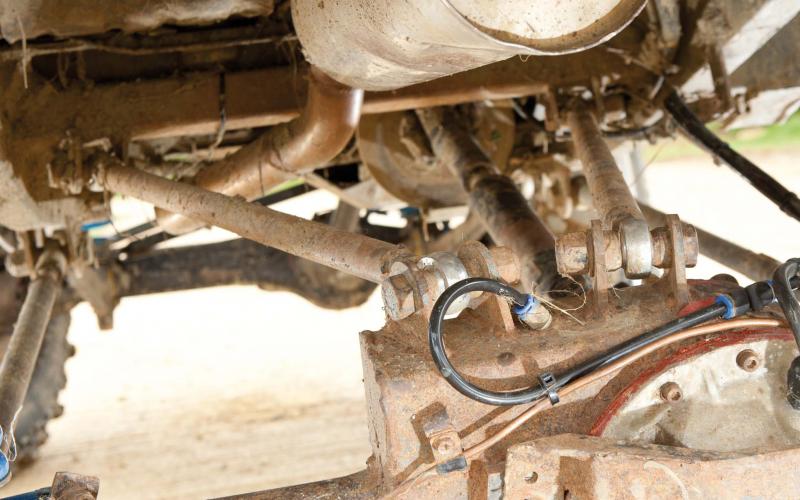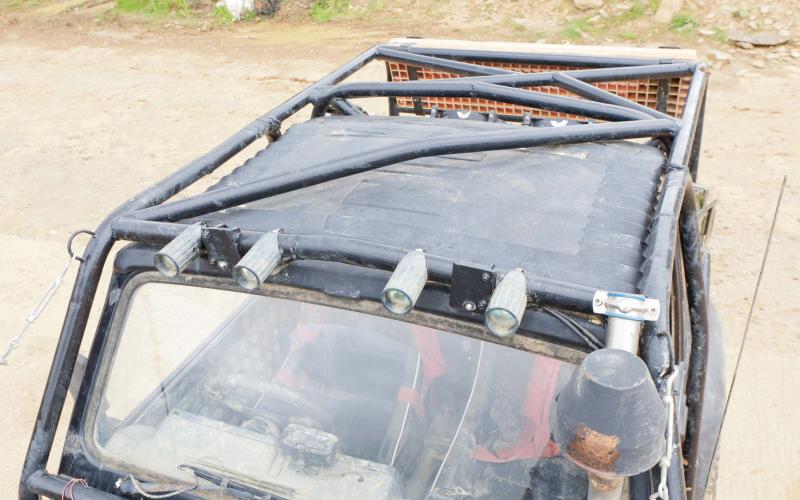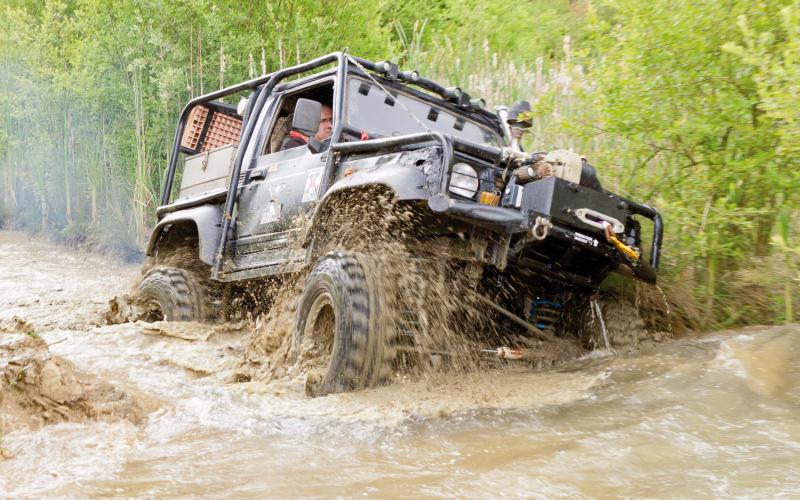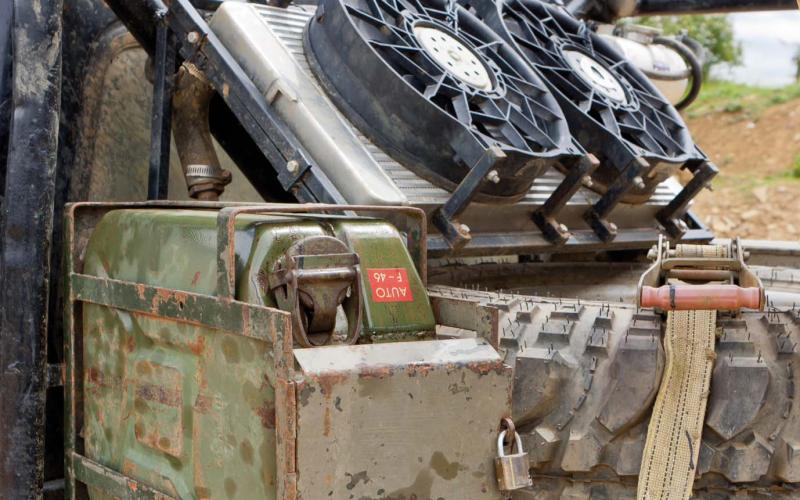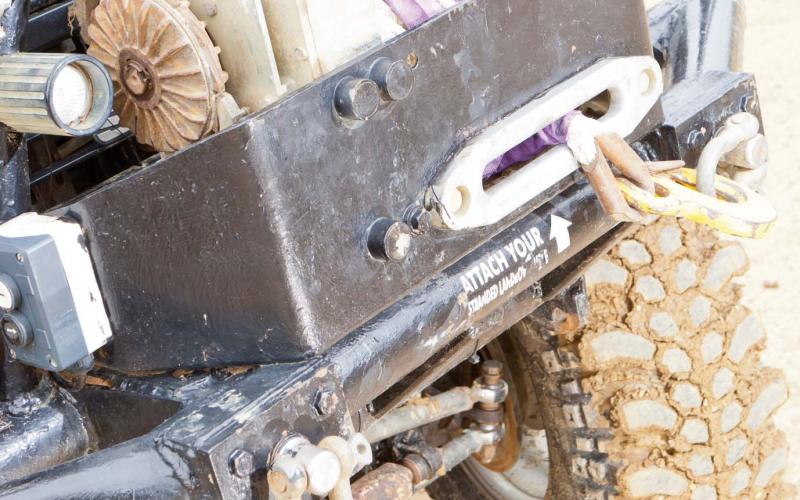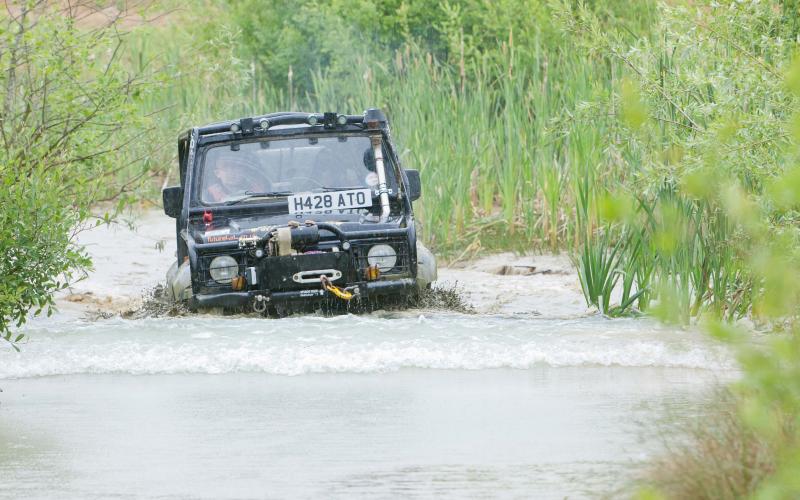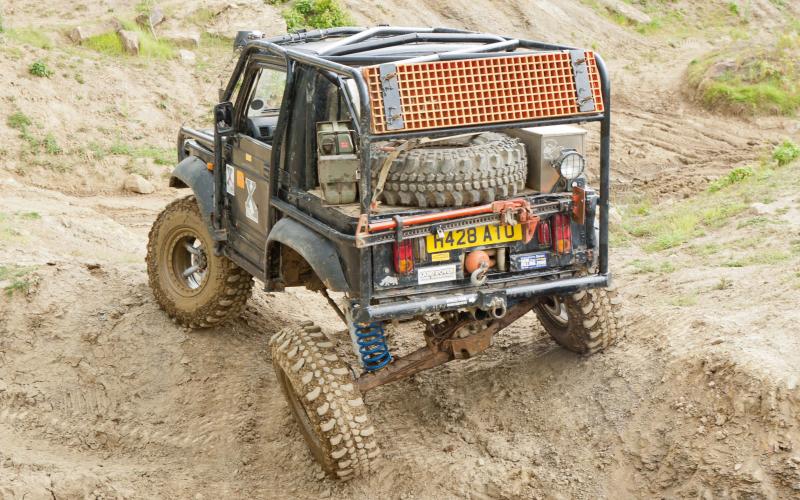 <
>
It may have taken ten years, but it was only a matter of time before we got a South Park reference into the magazine. Andrew Hadley's Suzuki is proof positive that while the rest of the world is obsessed with losing weight, sometimes you improve matters by piling it on. Stronger! Fitter! More attractive to women! Beefcake! Beefcaaaaaake!!!
There's a fairly familiar pattern among the owners you read about in these pages. They tend to split into one group who buy their children Land Rover T-shirts and make them wear them in public, and the other group who think everything from Solihull is too big and heavy and go for a Suzuki instead.
What you don't often get is someone who combines both groups. Although a reasonable question is: why would you want to do that?
For an answer we turn to Andrew Hadley from Leamington Spa. The less geographically challenged will have already spotted that this is considerably nearer to the Land Rover factory than any factory that has ever turned out Suzukis. Nevertheless, eight years ago Andrew bought his Samurai from a mate for £350. It was, he says, 'completely standard, including rotted sills and other problems.'
At this point he didn't have too much experience of 4x4s, except for a Frontera Sport which he didn't use for off-roading much for the twin reasons that it was his daily transport and it was expensive to repair. However, after an off-road camping trip where he met some people who are still mates today, he decided to do something serious with his little 4x4.
Perhaps the most serious thing is that he's added an awful lot of weight to what many people consider a lightweight in all senses of the word. Again, we have Land Rover owners taking angle grinders to their vehicles to shed weight from everything from chassis to body, and we have this Suzuki owner resolutely piling on the pounds.
We're not going to call his vehicle fat as a result, because by the time this is published that will probably constitute a hate crime so let's just say it's challenged in an avoirdupois kind of way. In a nice way of course, as the extra pounds certainly do suit Sir. There, does that suit the sensitivities of the language nazis who want to control our every word and thought? Oh good. We'll wobble along then.
Andrew, who seems remarkably svelte in the photos, we must say, added the weight not by simply piling bars of gold under the seats (not that we checked to be honest), but by taking out things with 'Suzuki' stamped on them and replacing them with things stamped with 'Land Rover' and 'Other Manufacturers'. This little baby has stuff from Land Rover, Austin, Vauxhall, Rover and even Citroën.
As a maintenance engineer, Andrew was well placed to have a go at most of it himself, which he duly did, although he did call in some help for the coil-spring conversion. Did we mention that? We'll get to it in a minute.
In truth this vehicle has had more changes wrought upon it than the latest government has managed U-turns. But to avoid sending readers off to the home for the bewildered, we'll focus on this latest incarnation.
Let's start with what lies under that standard-looking bonnet. Who would guess that an Austin Montego 2.0-litre four-cylinder turbo-diesel would lurk under there? And what gearbox would you mate that to? That's right, a Borg-Warner auto box from a 2.6-litre Rover SD1.
Well, that all seems quite normal and fairly commonplace. Andrew actually complains that 'I had to have the torque plate for the gearbox laser cut as I couldn't find one to fit from the bits I had.' Like most people would have one of those lying about.
Not content with this random collection, Andrew turned up the fuel pump and the turbo boost. He then fitted a transfer box and of course that wasn't from Suzuki either, at least not directly. It was a Rock Lobster job, but even that wasn't enough and Andrew made a heavy-duty casing for it from a template he found somewhere on the internet – he definitely looks at different sites to me.
The extra torque and twist of the heavy turbo-diesel also meant that the mounts for the transfer box, including the casing brackets, had to be made to a heavier duty design as well. The propshafts further down were made by Dave Mac Propshafts in Coventry and all get a big thumbs-up. Yes, 'all,' because there are three of them when you include the 98mm unit between the gearbox and transfer case.
The axles both look standard Samurai but naturally all isn't what it seems. The casings are Suzuki's own but Andrew has strengthened them by adding gussets to stop any bending – which seems to have worked as they're still straight. Inside there's the naming of parts.
The rear axle has a KAM locker in  there with heavy-duty halfshafts. At the front there's a KAM cover but also a 26-spline ARB diff and some heavy-duty shafts. The CVs have travelled all the way from JT Differentials, over in Washington State, USA.
The rear axle also hosts a disc conversion. This was from another Samurai which Andrew broke for parts. Amazingly, the front brakes are stock, with braided lines all round, tucked out of the way for safety. Given the extra weight and power, the increase in braking is probably a sound investment.
As well as stopping, one needs some steering too, and fortunately Andrew had thought of that. Suzuki make pleasantly light and reasonably accurate steering, but of course Andrew had to go off down a personal route. Back in the day, when the Suzuki still had a Suzuki engine, he'd fitted a Vauxhall Carlton PAS pump but when he changed the engine to the bigger turbo-diesel there was nowhere for the pump to live. There is still a Carlton PAS box but it now has a Citroën Saxo VTR electric pump.
All of this of course lives under the bodywork. At least it looks like a Suzuki. And a genuine Suzuki rear door from a hard top has been added just behind the front seats to turn it into a truck cab. The body panels are in fact Suzuki, so what else genuine can we find? The wheelarches? Errr, no, they're from a Land Rover 90 and they're the flexible kind, so close personal contact with trees won't faze them. That's about it then.
Over the bodywork you can see the full rollcage, which is made from scaffold bar (ideal for weight gain) and connects up to the home-made 3" tube bumpers and rock sliders. Andrew had to make the cage himself on his own driveway, which wasn't ideal, but at least there was room for the 15-ton bender he'd borrowed.
Under the bodywork lie some more treasures. Again, this has gone through more changes and lifts than Joan Rivers' visage, including a spring-over conversion. Having done this, Andrew found that the combination of extra weight and torque from the engine was simply too much and he kept on breaking springs. There was only one thing to do, and that was make a conversion to coils.
Here, he once again went his own route, which once again featured Land Rover rather prominently. He made up a coil-sprung rear with four links using Solihull's own trailing arms, with rose joints to the chassis for good measure (and good articulation, obviously). The two centre arms are also custom made and they too have rose joints.
At the front there are matching Land Rover radius arms, again with rose joints to the chassis. Rough Country shocks went on, with a whopping 30" of travel, while the springs, as their blue hue has probably alerted you, are from Bearmach.
Rather confusingly, Land Rover 90 +2" front springs are fitted on the rear, while on the front go Land Rover 110 units. Perhaps not surprisingly, Andy finds the front end a bit stiff as a consequence and so plans on replacing them with something designed for a lighter vehicle. It's all polybushed and he's made his own dislocation cones. And there's no arguing with the articulation on display. Oh no there isn't.
So there we have it, a Land Rover with Suzuki bits or a Suzuki with Land Rover bits. It's a wonder he didn't give it one of those Daktari-style zebra paint jobs so people could idly wonder whether it's black with white stripes or white with black stripes.
Either way, there's no guessing how die-hard Land Rover enthusiasts would view the vehicle. Which makes it even braver of Andrew to rock up to the Billing Land Rover Show in his Suzuki. Like a drunk girl in a bikini and FM shoes walking into a Hells Angels'
private party.
He was camping with his mates from the Future 4x4 Club, and they were his mates because they put a camo net over the vehicle. Undeterred, he decided to come out from under the net and tackle the off-road course like a trooper. He can take it from here. 'I took it down the off-roading course and did everything everyone else was doing, including having a go at the very deepest bit. I didn't make it through but I don't think anyone else did either. But it got a very good clap and cheer from everyone.' A brave man.
So, applause from one of the toughest audiences for his Suzuki. The applause is definitely well-earned, as this is really a different take on two marques. But what bits of this amazing collection of parts does Andrew think work best?
'I'm not sure which was the better change; the engine to an auto turbo-diesel, or when I converted it to coil springs. Maybe they just go hand in hand and complement each other.' And his next plan? 'Maybe make it a 100" chassis!' Now hang on…
We photographed Andrew's Suzuki at Future 4x4's Avon Dassett site, a former quarry near Banbury which holds playdays at least once a month. There's plenty there to keep you happy whatever you drive, so take a look at www.future4x4.co.uk or give them a call on 07734 097399.
DIY ROLL CAGE, DIY ROCK SLIDERS, X-ENG X-LITES, SJ, WARN 8274, KAM DIFF LOCK, SUMO BARS, BEARMACH SPRINGS, ROUGH COUNTRY SHOCKS, DIY DISLOCATION CONES, AUSTIN MONTEGO ENGINE CONVERSION, ARB AIR-LOCKER
Share this article