The Armoury Show
Originally Published: November 2009
Words: Tim Gibson
Pictures: Steve Taylor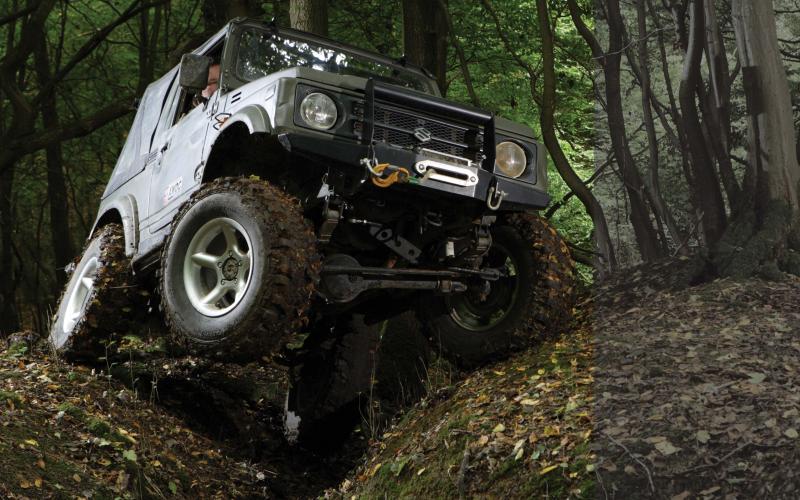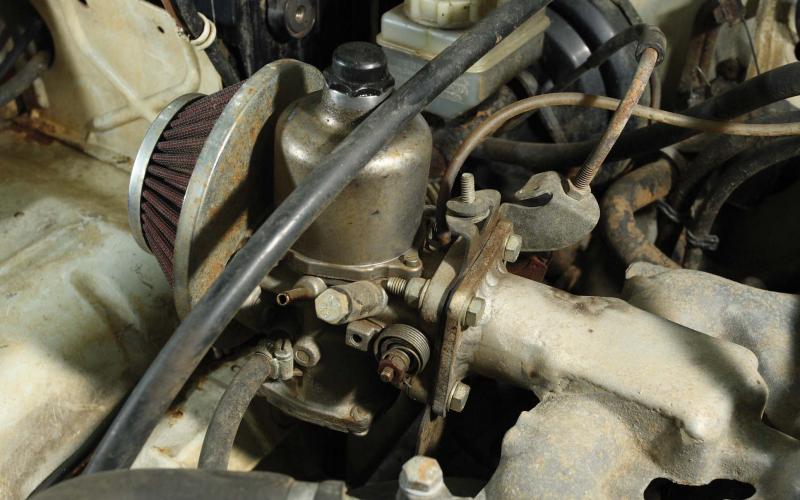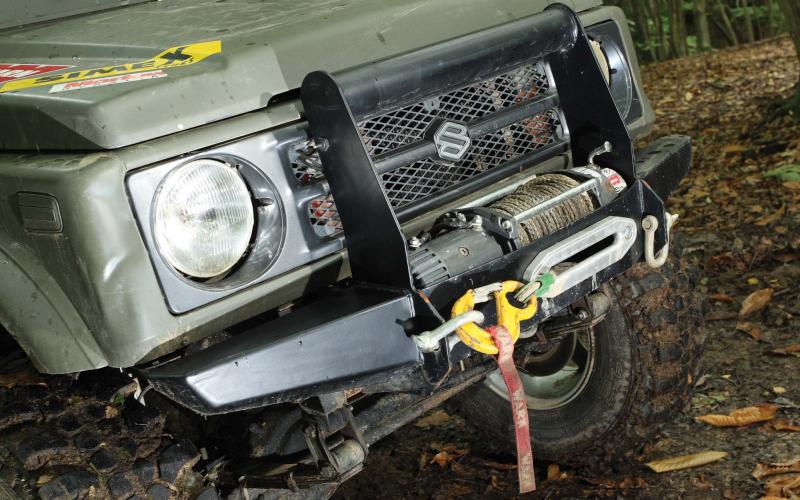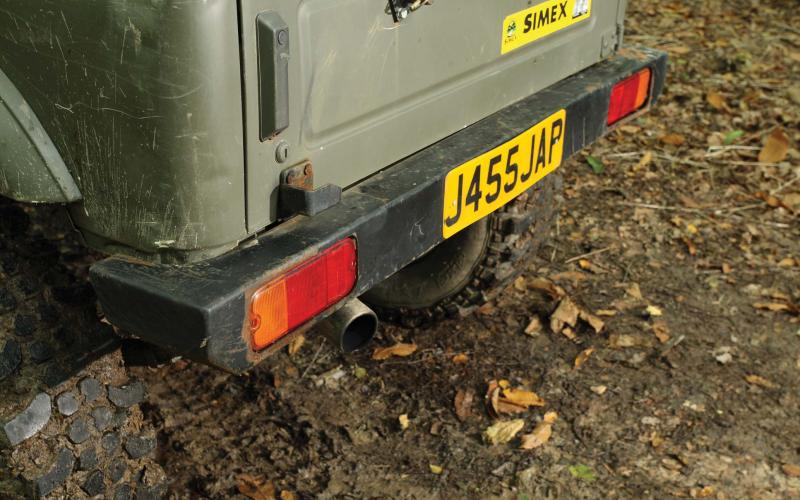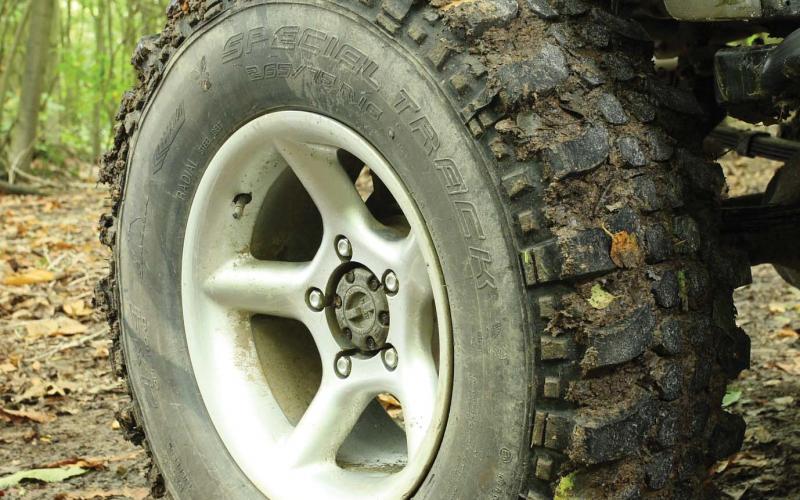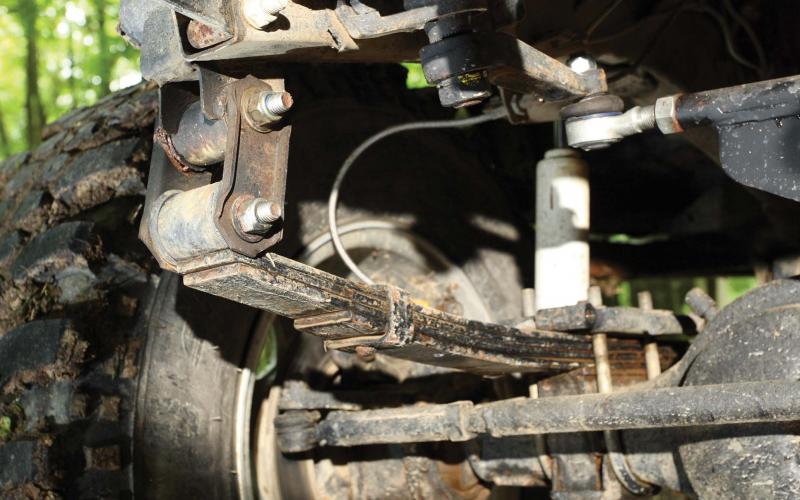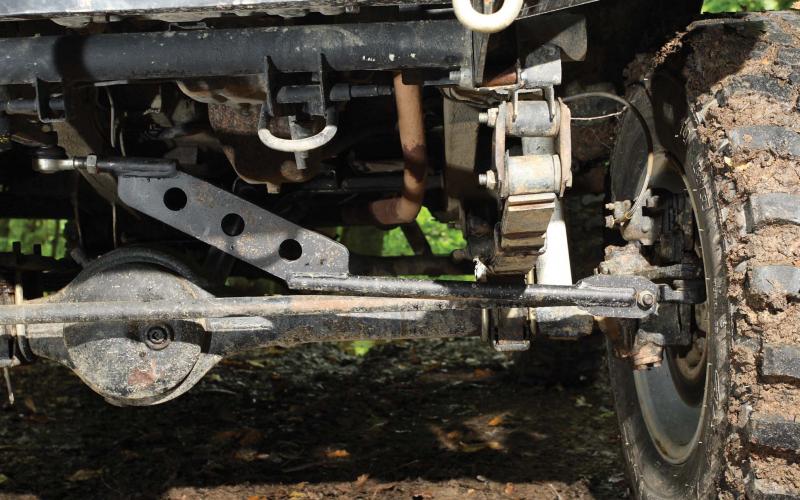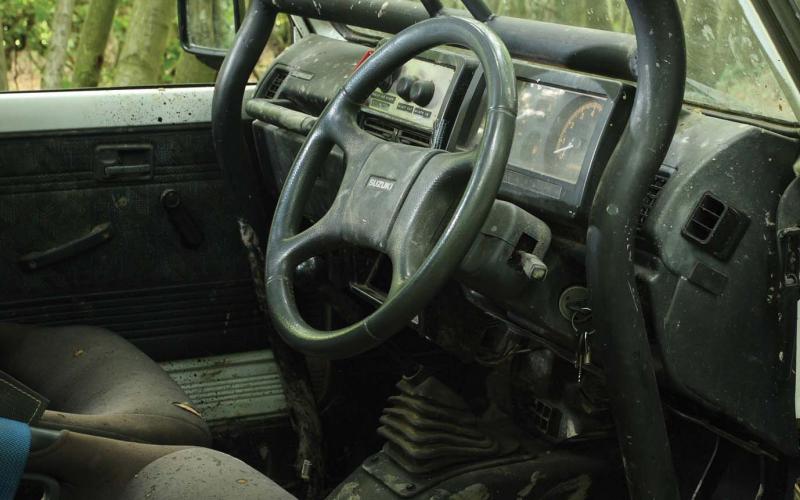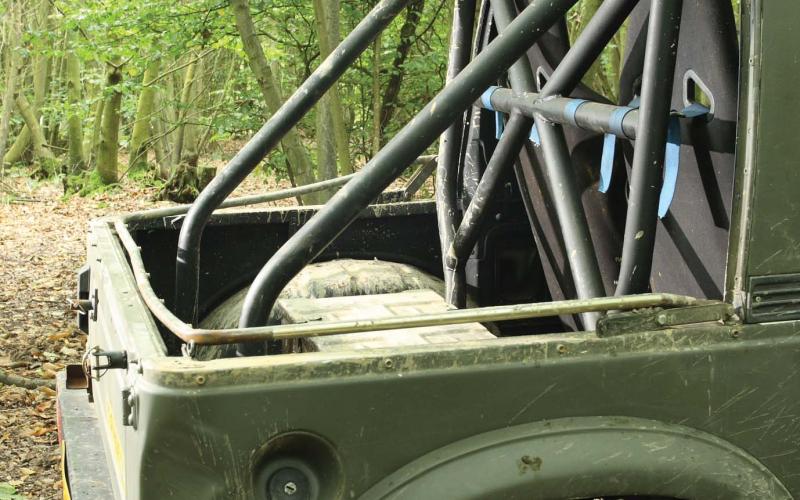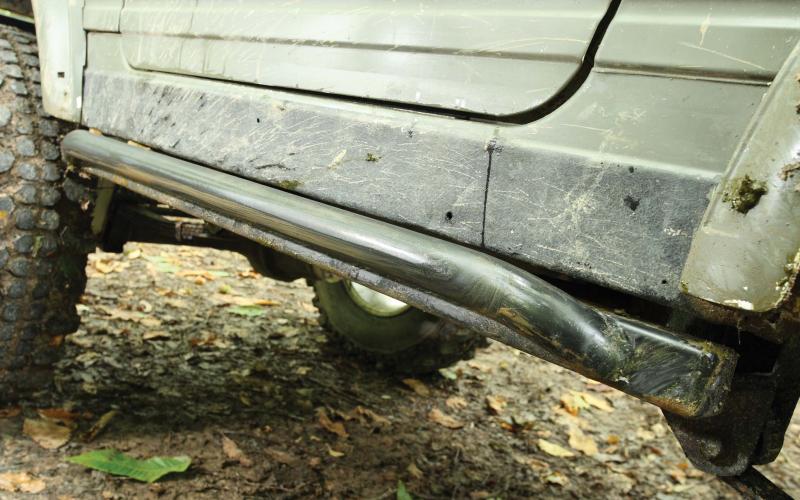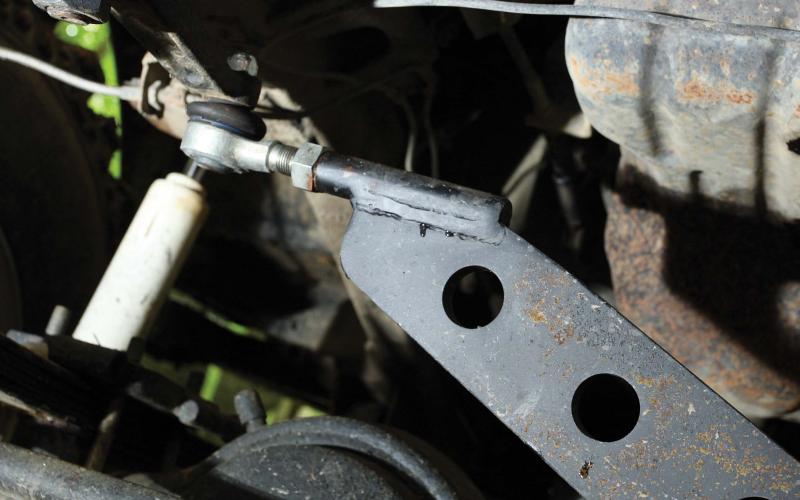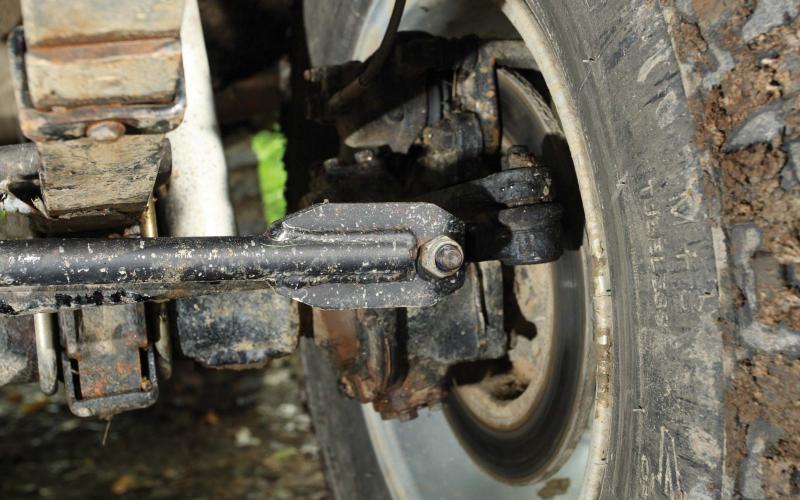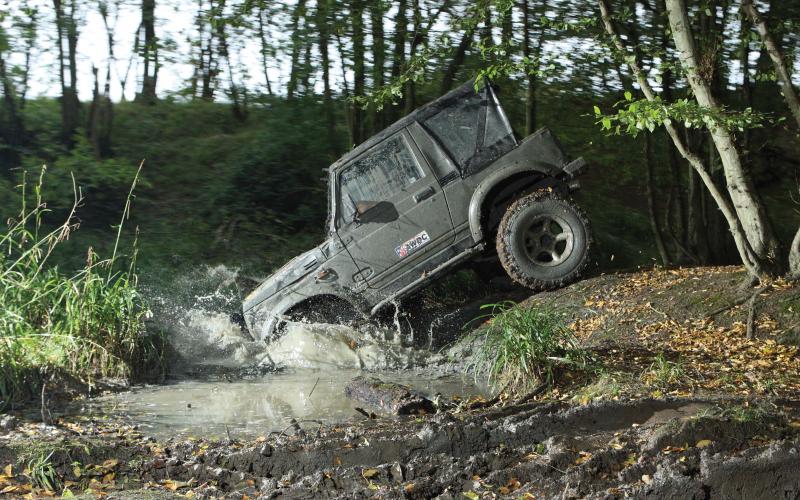 <
>
If all the world's a stage, Rob Butler's tricked-up Suzukis are among the most exciting acts to perform on it. He used to just build modified 4x4s – but nowadays, the man behind Off Road Armoury concentrates on making trick gear for DIY enthusiasts to instal on their own vehicles.
We live in an era where the concept of talent has become bereft of meaning. The bestseller lists are dominated by the outpourings of second-rate celebrities who can barely string two sentences together, while the pop charts read like a member directory for the Tone Deaf Society. 
If ever our security services manage to capture Osama bin Laden, there's one sure-fire way of getting him to divulge the secrets of the Taliban: lock him in a room with a copy of 'Swan' by Naomi Campbell and a Girls Aloud Greatest Hits Live! CD. I'd give it two minutes before he bangs on the door and promises to spill the beans on every terror plot ever conceived by his cave-dwelling companions. Provided he doesn't kill himself first, of course.
So conditioned are we by the indescribably shoddy quality of our so-called celebrities, it comes as something of a shock when we are confronted by someone in possession of a bona fide talent. That explains why John Banville's novels aren't more widely read, or why the recent Ryan Adams concert I went to was only half-full.
Yet in the off-road world, we're much better at giving credit where credit's due. We all know the people who are good at modifying vehicles, and we recognise the ones who are talented drivers. I guess it's because you can't hide behind a nice pair of legs or a heart-tugging sob story when you're out in the rough stuff: if you don't deliver the mud-bashing goods, then you're not going to command the respect of your peers.
Nobody appreciates this better than Off Road Armoury proprietor Rob Butler. He's a seasoned off-road competitor in a variety of disciplines, and has been building bespoke vehicles for enthusiasts in his Sussex workshop ever since he could wield an angle grinder.
Nowadays, Rob concentrates his efforts on the manufacture of off-the-shelf products that Suzuki enthusiasts can fit to their own trucks. He's still doing the odd bit of custom building, but the accessories market is very definitely where Rob's focus currently lies.
That's great news for enthusiasts, because it means they have access to some useful kit that can really make a difference to their truck's abilities. Even better, though, is the reassurance that Rob's products will already have been tested in a competitive environment. Put simply, if a piece of gear is for sale on his website, the chances are Rob has seen its advantages for himself in the heat of battle.
Which brings us to Rob's show truck. The J-reg Samurai might not look like the prettiest of vehicles, but it's had a hard life as a testing ground for the current range of Off Road Armoury products. In fact, now he's got the various modifications sorted, Rob plans to switch them over to a shinier Suzuki – one that'll be a little more eye-catching on the show circuit.
What you see here, then, is a good, honest off-roader that knows its way around a challenge course and bears the battle scars to prove it. The Samurai features a standard 1.3-litre engine, which Rob has upgraded with SU manifolds and a 1.75" SU carburettor. The carb conversion helps to keep the lump running on steep slopes, while the manifold gives a little extra oomph to the diminutive motor. That's all to the good, since the vehicle carries a fair amount of extra weight by virtue of the metal-work hanging off its extremities.
This takes the form of a laser-profiled front winch bumper and a heavy-duty rear bumper, with inset waterproof lights taken from a Jimny. A Warn 9.5xp winch adorns the front end, and adds a useful degree of pulling power in case things get tricky in the mud. The bumper can take other winches, but the Warn unit is the largest – and has the best pulling capacity – that can safely be installed on a Samurai.
Fortunately, a set of 265x85R16 Insa Turbo tyres mean that the winch isn't kept too busy. These tyres are patterned on Simex Extreme Trekkers and, with their high-profile shape, have a useful ability to cut through surface bogginess in search of grippier terrain. That's especially important on a car like the Samurai, because even with Rob's trick bits fitted, its mass is still considerably lighter than a larger 4x4. What is more, the height of the tyres saves the Sammy from grounding out in ruts that have been carved by the likes of a 90 or a Land Cruiser.
Of course, big tyres are generally part and parcel of a suspension upgrade, and Rob's Suzuki is no exception. He offers a spring-over axle kit that can be installed by a competent DIYer, containing everything that's needed to invert the natural order of suspension and axle, thereby creating greater articulation than the men at Suzuki originally allowed for. Rob's truck features the added boon of two-inch Ironman leaf springs for a bit of extra lift: he doesn't supply these direct to customers, but he's more than happy to point anyone who asks in the appropriate direction.
A few tweaks to the Suzuki's transmission enable Rob to make the most of the extra traction on offer as a result of the suspension and tyre upgrades. He's machined an 83% reduction in the transfer case (turning it into a 4.16:1ratio), which gives the potential for slower-than-walking-pace forward motion. This is a real asset off-road, and Rob offers the modification as a complete transfer box, ready to slot into an SJ's existing transmission configuration. Demand for this is likely to be strong, especially given the burgeoning rock crawling scene among UK enthusiasts, and Rob's is a tried and tested formula that should win many admirers.
Because Rob uses the vehicle to compete in AWDC events, it's fitted with a lightweight aluminium roof in place of the cabin's standard soft-top. The All Wheel Drive Club requires this of all competitors in ragtop trucks – unless they are willing to wear a helmet to protect their heads. It's a sensible policy, and Rob's home-built aluminium panel can be removed when he wants to enjoy wind-in-the-hair motoring away from the competitive arena.
Further protection for the car's occupants comes in the form of a six-point internal roll cage, which Rob fabricated and installed himself. He uses computer-aided design to develop his roll cages, and has a workshop facility to bend the tubes himself. He sells the cages as DIY flatpacks, with full instructions on how to instal them.
Not every off-road enthusiast feels the need to fit a roll cage to their vehicle – but if your tastes are extreme enough to justify one, it's worth going to a specialist like Rob in order to ensure the job is done properly. A badly designed and installed roll cage will be about as much use to you in an accident as a cap gun would be to a squaddie in Iraq: it might look the part, but it won't do the job that's asked of it in an emergency.
The vehicle's rock sliders were originally designed for a Vitara, but they fit between the Samurai's arches with no bother. Rob didn't want them to protrude too far from the truck's side, as this would nullify the advantages associated with its cutesy size. They're strong enough to be used as jacking points, though, and offer a good deal of protection to the sills.
Further protection is available in the form of diff guards, although when we took our pictures Rob hadn't fitted them to his demonstrator. They'll go directly on to its shinier replacement – which is ironic, because that vehicle is very much intended as a shop window for his products, and won't see much action off-road. The diff guards are a proven modification, however, which Rob has used on countless other Samurai projects and in which he has complete faith.
The same is true of the power-steering conversion, which helps obviate the Samurai's counter-intuitively heavy feel behind the wheel, and improves its turning circle to boot. A Jimny PAS unit is used in conjunction with a Vitara pump and a custom-made steering bracket, creating a lightness of touch that does justice to the Samurai's modest proportions.
What the Off Road Armoury show truck demonstrates, then, is that a few well-conceived modifications can turn an already capable 4x4 into a genuine contender for podium honours. Rob's own experience bears that out – he's enjoyed a number of top-three finishes in challenge competitions, yet the total cost of his Samurai puts it well within the fiscal reach of most off-road enthusiasts.
You might say that all this rather detracts from the idea that talent should always prevail, since it would seem as if anyone can get their hands on an Off Road Armoury-spec Samurai and challenge for top honours in an off-road event. But that misses the obvious: driver ability still plays an important part in whether you win or lose, and it just so happens that Rob is a useful driver as well.  Even so, there's no shame in piggy-backing on to someone else's talent in order to enhance your own chance of success. After all, just imagine how much better Naomi Campbell's books would be if she employed John Banville as her ghost writer…
Fit for purpose
Rob is happy to install any of the Off Road Armoury range of products. You'll pay a bit extra to have them fitted in his workshop, but you can be guaranteed a top quality job. That said, many enthusiasts find working on their cars as much fun as driving them – and if you fall into this category, Rob is happy to offer DIY-ready products and full instructions. For more details, visit www.offroad-armoury.com
Diversify or be damned
Although he's carved a reputation for speccing-up Samurais, Rob's a realist when it comes to the future of off-road modification. 'It's really hard to find decent Samurais and SJs nowadays,' he says, 'because most of them are too old to be of any use.' In consequence, the Off Road Armoury offers mods for the Jimny and Vitara as well as the Samurai – and this is very much the direction in which Rob will be heading in future. 'I doubt I'll design much new stuff for the Sammy from now on,' he states. 'But I'll definitely be developing stuff for the newer models, and I hope to offer products for Land Rovers and Toyotas as well.'
DIY ROLL CAGE, DIY BUMPER, SAMURAI, SU CARB, WARN 9.5XP, DIY REAR BUMPER, IRONMAN SPRINGS, DIY SPRING-OVER CONVERSION
Share this article