Life In The Slow Lane
Originally Published: November 2007
Words: Tim Gibson
Pictures: Steve Taylor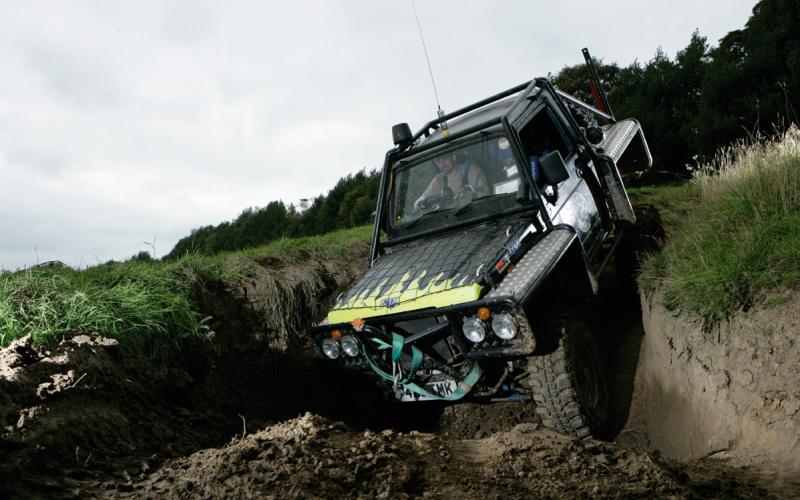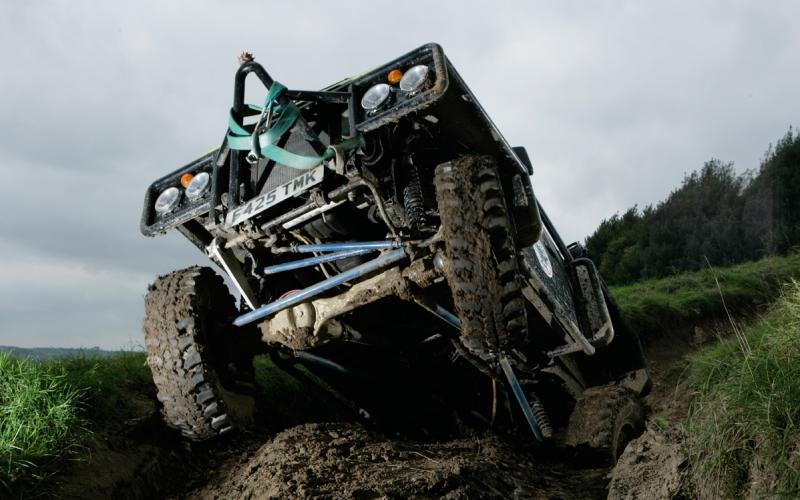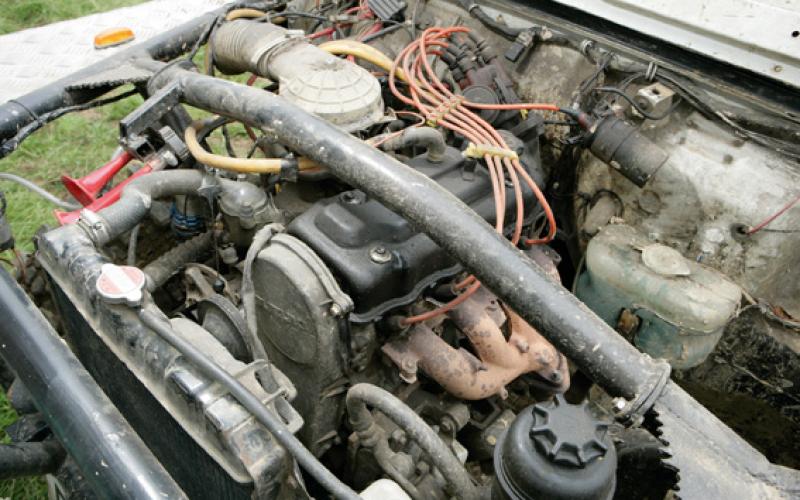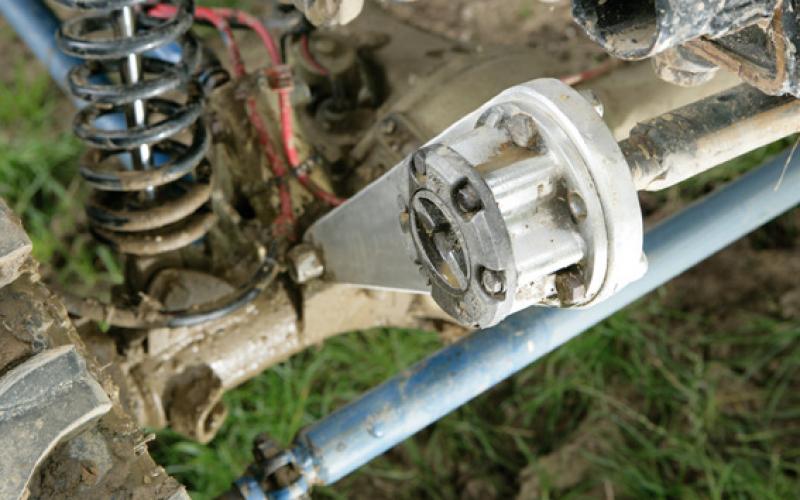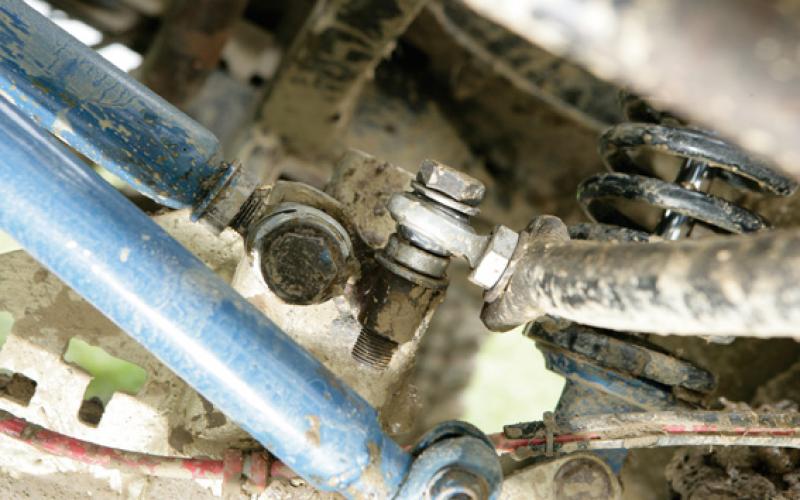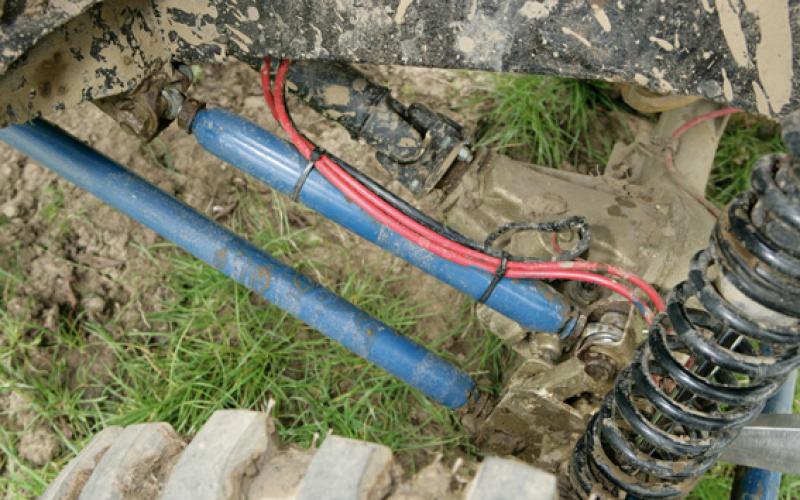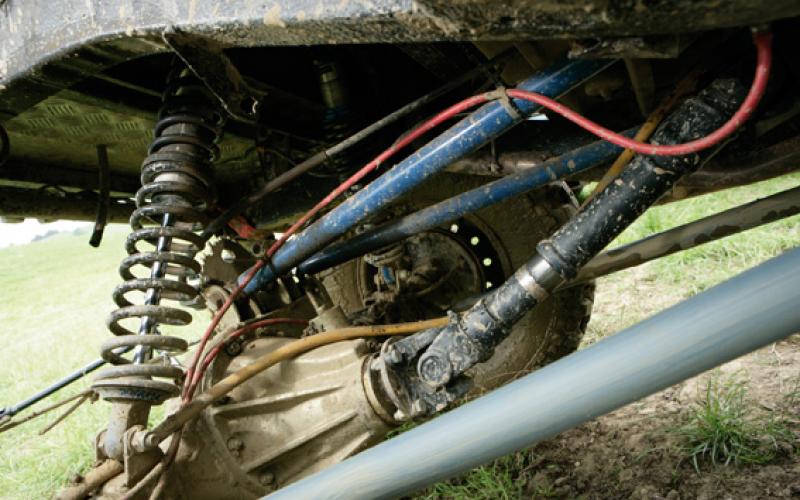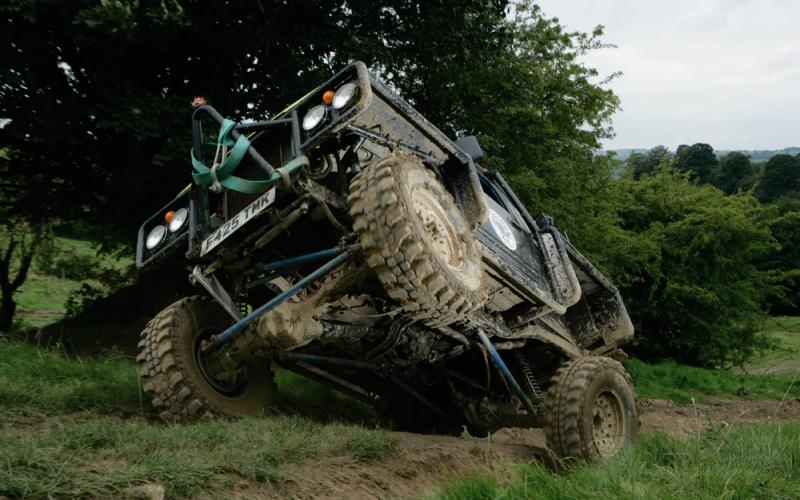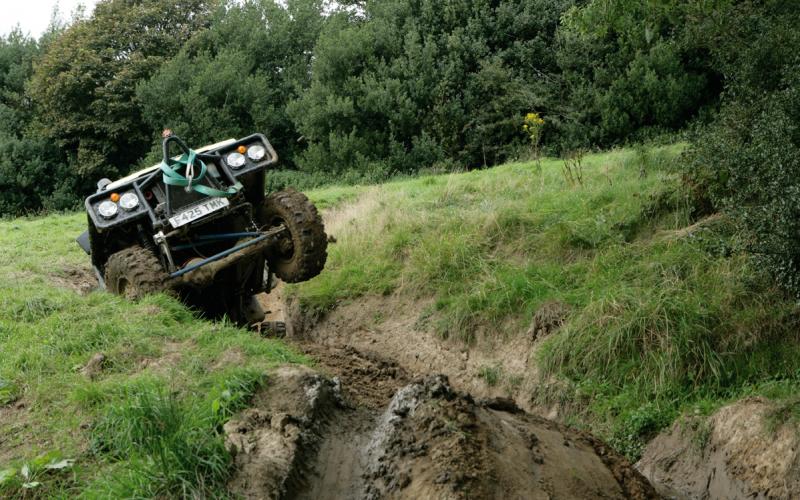 <
>
Shaun Higginbotham gave up motorcycle drag-racing to take on his awesome Suzuki SJ project. The speed at which he travels may have slowed a bit, then, but he reckons the thrills are every bit as intense!
It may sound like a cliché, but male humans never outgrow the need to play with toys. Whether the object in question is an acoustic guitar or a helicopter, grown men love to have something to fiddle with, to nurture and improve. There's probably a social anthropologist writing a PhD on this subject in a university somewhere - and if so, they could do a lot worse than turn up at an off-road fun day and ask the attendees about their reasons for coming.
The resulting thesis wouldn't need to be too detailed in establishing its conclusions. Some blokes go to fun days for the same reason that others go Morris dancing, or fly model aeroplanes on the local heath: because, essentially, we're all just oversized children who enjoy larking around. And if we get to wear a funny outfit or have an excuse to buy a pair of chunky boots into the bargain, so much the better.
Just like children, of course, we outgrow certain of our hobbies in time. Like butterflies seeking the tastiest pollen, we move onto our next obsession. The transition from one pastime to another can be fuelled by a number of factors - income levels, age of children, marital status - and we are entirely rational in justifying both the resultant waste of years of investment in whichever hobby we've just discarded and the expenditure on our new favourite activity. It also explains why God invented garages: to house the junk that accrues when men decide it's time to give up fishing, or whatever, and move onto a new hobby that's a little less time-consuming/expensive/dull (delete as appropriate).
For Shaun Higginbotham, as for a notably high number of off-road enthusiasts, the hobby which preceded his love of mud-bashing involved two wheels rather than four. Shaun was a keen motorcycling drag racer and spent a number of years at the forefront of the hobby.
Like many other motorcyclists, Shaun eventually decided that he was pushing his luck in continuing to pursue a relatively dangerous interest. He was also finding continued participation in the drag racing scene to be a massive financial burden. So he decided to give up motorbikes in favour of a more sedentary vehicular pastime - and promptly took delivery of a Suzuki SJ.
'I bought the truck with the idea of using it and abusing it,' remarks Shaun.'It was completely original when I took delivery of it, and I decided to see what went wrong with it before performing any major modifications.'
With this intention as his guiding philosophy, Shaun has slowly transformed the doughty Japanese giant killer into a bona fide mud hero. It's now one of the best-specified SJs you're likely to see, featuring trick suspension and Toyota axles. But Shaun is persistent in his claim that it remains a work in progress. 'I can always think of ways to improve the vehicle,' he states. ' I don't think I'll stop fiddling with it.'
Shaun's continued tinkering is in part explained by the fact that working on the Suzuki is a welcome diversion from his day job. Although he began his career as a hands-on engineer, he now spends most of his life sat in front of a computer screen. Working on his 4x4 is a great way of getting his hands dirty, then, and reconnecting with the practical skills that he continues to find most fulfilling.
A major advantage of DIY builds is the cost saving that comes from avoiding labour charges. Shaun reckons the total budget for his SJ project has been around £9,000. That seems very reasonable when you consider the comprehensive spec list, including the Peter Lee four-link suspension set-up. 'One thing I know is that the cost of the Suzuki has been a lot lower than the cost of motorcycle drag-racing,' Shaun observes. 'And off-roading delivers as much of a high as the motorbikes used to.'
Given his high-speed heritage, Shaun's approach to the rough stuff is surprisingly conservative. He's a passionate believer in the positive effects of a delicate right foot, and the SJ is set up with slow-paced terrain tackling firmly in mind. 'The vehicle would be an ideal rock-crawling machine,' he remarks, 'which gives a sense of the gentle speed at which I generally like to travel.'
Shaun's change of hobby may have brought a complete change of pace, therefore, but the underlying reasons for his involvement in it remain the same. Just like many of us, he's after the occasional adrenalin rush, a chance to perform some practical hands-on work and an opportunity to spend time with like-minded people. And if these factors explain why grown men persist in their child-like obsessions with toys and hobbies, it's hardly a surprise that off-roading remains one of the most popular pastimes of all.
Running Gear
33x10.50R15 Insa Turbo remoulds
15-inch Toyota Land Cruiser alloys
Toyota Land Cruiser (LJ70) axles
Diff ratios lowered to 5.29:1, to offset oversized tyres and increased ride height
Toyota factory-fitted electric diff-locks on front and rear axles
Toyota leaf springs converted to four-link suspension set-up
Four-link Suspension
Four-link suspension system consists of a series of links to locate the axles
Set-up enables the axle to move up and down, side to side and front and back
The result is much greater flexibility, because the wheels can respond more freely to the terrain
Another benefit of the configuration is that it leads to more efficient power delivery than a standard leaf-sprung set-up
Shaun's SJ utilises a Peter Lee- designed conversion, on which the geometry is carefully worked out to prevent rubbing against other components such as the fuel tank
Rose joints are used for every link in the suspension - these revolve in any direction, which improves wheel travel
Fox coil-over shock absorbers also help to bolster articulation 'The suspension is the single most expensive element of the SJ. The fox coil-overs cost £500 a go. But the money was worth it, when you see how the car performs in tricky terrain. Its articulation is immense.'
Back To Basics
Shaun gave the SJ a chassis- up rebuild when he modified the suspension
The rear overhang was removed, and the loading area converted to a tray-back design
The tray-back is constructed out of steel, and follows Shaun's own design
The back has been painted in Hammerite, to protect against corrosion
The cab is best described as a 'king' cab - plenty of room for driver and navigator
The rebuild dramatically improved the diminutive SJ's already impressive departure angle (it's almost vertical now!)
'The vehicle was originally a soft top, but now I've got a hard top over the cab as I feel it's more secure.'
Engine
Reconditioned engine fitted 12 months ago
Standard 1,324cc Suzuki SJ lump - Shaun likes its reliability
Weber carb avoids engine failure on inclines
Standard Suzuki manual gearbox
Rob Store reduced ratio (8:1) transfer case
Vauxhall Carlton PAS gives greater manoeuvrability
The top speed in 1st gear when low ratio is engaged is 2.5mph. That gives you a sense of the level of control you can achieve with this set-up.'
Exterior
70-litre plastic fuel tank won't corrode - Shaun sourced it from a marine supplier
20-point roll cage
Single battery sufficient, because no winches (yet) on SJ
Axe and Hi-lift jack mounted on roll cage
Work lamps on rear
Modified headlights, grouped in two pairs each side
NAS-spec Land Rover tail-lights
Home-made snorkel, with raised axle, engine, gearbox and transfer case breathers
K&N filter
Flame design on bonnet
'I've always wanted to own a car with flames on the paintwork. Now I've got one - and I love it!'
Interior
Hammerite-painted interior
Chequer-plated door panels
Corbeau race seats, with four- point harnesses
CB radio
Fire extinguisher
Rev meter
GPS
Extra gauges to monitor oil pressure, temperature and so on
Budget Anti-Roll Bar
Shaun saw a quick-disconnect anti-roll bar that would fit his SJ on an American equipment supplier's website
The cost of the component, including delivery to the UK, was $1,400 (approx £700)
Shaun fabricated his own, following a similar design
Shaun's piece of kit utilises a free wheeling hub as the basis of the quick-disconnect facility
The home-brewed component cost a total of £40
'I like to make stuff myself, because it's much cheaper, but it's also a lot more satisfying. Also, if it goes wrong, I've only myself to blame!'
DIY ROLL CAGE, SJ, INSA TURBO SPECIAL TRACKS, K&N AIR FILTER, WEBER CARB, 4-LINK SUSPENSION, TRAYBACK CONVERSION, ROB STORR TRANSFER CASE
Share this article