Up-Country's Cool New Cover for D-Max
Originally Published: July 2013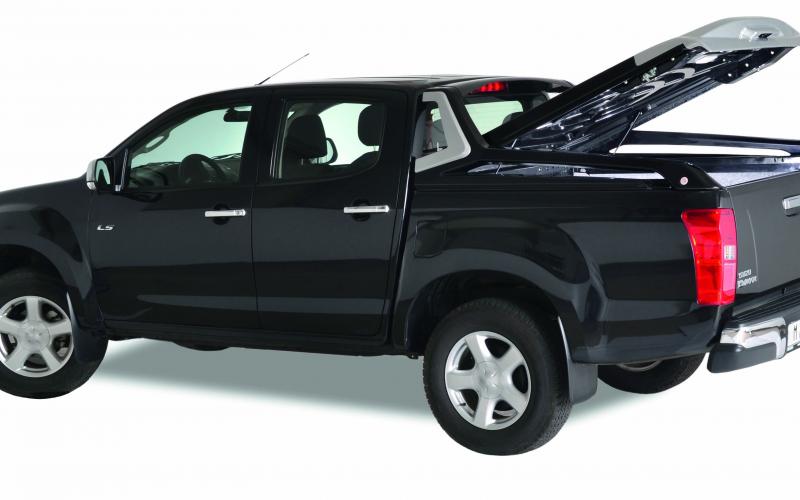 <
>
Isuzu's D-Max is a year old already, but with the new products still coming thick and fast it's getting cooler all the time (and it was already pretty cool). Check out this very funky Maistone Sports Cover from Up-Country 4x4, for example, which comes with click-on side panels to suit the colour of your truck.
The cover's design includes a sculpted shroud with its own spoiler and fins; these are the bits whose colours can be customised. Between them, the lid is plumbed into the vehicle's central locking system and lifts on gas struts for loading – or, if you've got bulky items to lob in the back, its hinges allow it to be disconnected with ease.
Made in the EU, the whole cover is UV resistant and provides easy thumb-lever opening as well as a handy touch-sensitive LED interior light. The original high-level brake light isn't obscured, either, which is no small thing.
The price is no small thing either, at £1599 plus VAT. But spend it once, spend it right, to coin an age-old phrase. To do just that, call 01986 875171 or trying pay a visit to www.upcountry4x4.co.uk.
UP-COUNTRY AUTOPRODUCTS, ISUZU, ISUZU D-MAX, COVER
Share this article