Adjustable roll control for D-Max
Originally Published: November 2015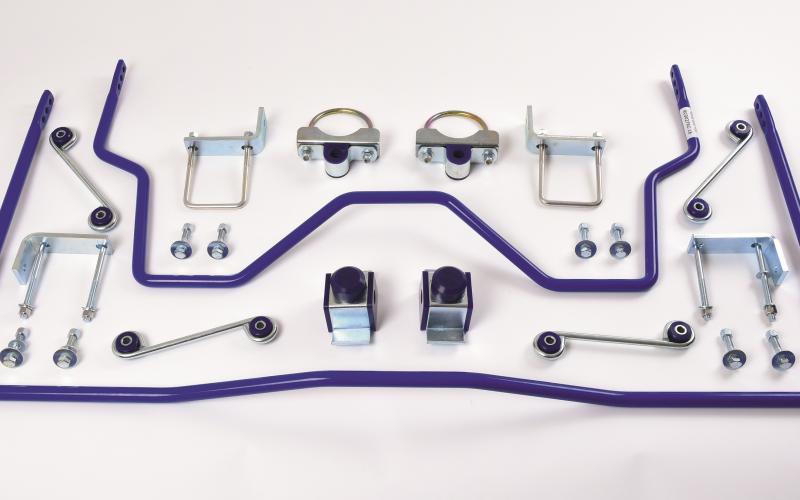 <
>
SUPERPRO HAS LAUNCHED a new anti-roll bar kit for the Isuzu D-max pick-up. This contains both front and rear bars, along with all the brackets, drop links, fixings and bushes required to fit them.
As you'd expect from SuperPro, all the bushes in the kit are made from polyurethane. So too are the bar mounts themselves, as well as their integrated bump stops, and the impressively comprehensive kit even comes with all the grease you'll require for fitting the units.
The metal hardware in the kit, meanwhile, is made from a mixture of stainless and zinc-plated steel. As for the bars themselves, in the Australian suspension specialist's own words these 'feature an innovative coating to give resistance to road salt and dirt, as well as making them ideal for the rigours of off road use.'
A neat feature of the anti-roll bar at the rear end of the vehicle is that it's adjustable. Three sets of mounting holes are machined in them for the drop links; these allow tauter or looser handling, depending on how close you
want the links to be to the bar's pivot points.
SuperPro says the kit will improve the handling of any D-Max without having any negative affect on ride comfort, which stacks up as the spring rates remain unchanged. It's priced at £259.00 plus VAT, takes an estimated 3-4 hours to fit and, very impressively indeed for an aftermarket accessory, carries a comprehensive 36-month warranty. Head to www.superpro.eu.com to find out more.
Share this article