Tailored Covers for Isuzu Seats
Originally Published: April 2015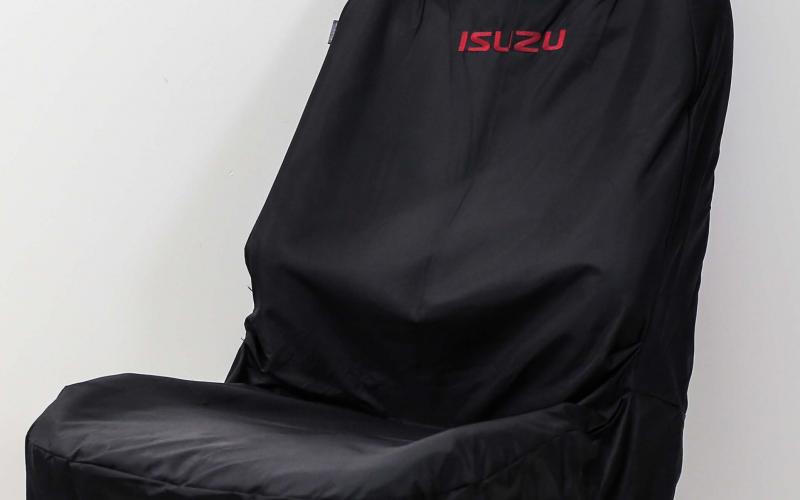 <
>
Isuzu has launched a range of tailored seat covers for the current D-Max pick-up. These are of the heavy-duty variety, designed to stand up to the rigours of working life and off-roading.
The covers are completely impervious to liquid, which means you can jump aboard after falling over in a pit of mud and none of it will make it through to the fabric below.
The same goes for if you've got yourself covered in oil in the workshop, too – or, possibly more likely, you and your kids are rolling down the blacktop after loading up with healthy goodness at a drive-thru and you blunder into a hitherto unnoticed speed bump.
The covers are designed for easy fitting, so you can pop them on and off as required or just give them the fit-and-forget treatment. Isuzu is quick to point out that they're also designed to work with the vehicle's side airbags, with a large gap to let them deploy without impairment.
The seats are available individually, as a full set or for the rear seats only. Best of all, Isuzu says they'll not break the bank – front seats carry an RRP of £27.50 each plus VAT, with the rear seat priced at £50. You can track down your local Isuzu dealer by visiting www.isuzu.co.uk.
INTERIORS, ISUZU, SEATS, ISUZU D-MAX
Share this article