Top Tonneaus Come To Britain
Originally Published: April 2013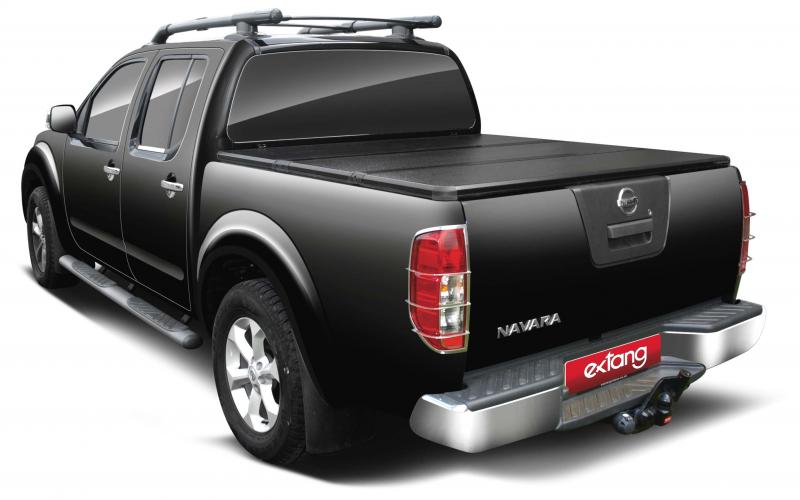 <
>
Auto Styling Truckman has announced the launch of Extang tonneau covers in the UK. A leading name in its home country of America, Extang has been at the top of the market for 30 years, and its current range is the result of continuous innovation and refinement throughout that time.
'We are very excited to become the UK distributor of Extang tonneau covers,' said Mike Wheeler, Managing Director of Auto Styling Truckman. 'They are the product of choice in the United States, and they fit perfectly with our existing selection of tonneaus.'
The UK range includes three different models including both hard and soft covers. These are variously available for versions of the Mitsubishi L200, Nissan D40 Navara, Toyota Hi-Lux and Volkswagen Amarok:
Express: This is a soft roll-cover using Velcro side rails instead of potentially awkward press stud fittings. These allow you to roll back the cover as far as necessary and hold it in place, while the top itself has a water-repellent finish and tapered design which removes the need for rain bars.
Hard Folding: Made from aircraft-grade aluminium alloy, the top option in the Extang range combines great strength with low weight. It's supplied ready-assembled and can be installed or removed in seconds without the need for tools. Its flexible folding system is designed to accommodate awkwardly shaped loads while providing a high level of security while closed, and it's finished in a black textured paint to protect it from fading in the  sun's rays.
Trifecta: Allowing the load bed to be opened in sections, this is a three-stage soft tonneau which, like the Hard Folding, comes fully assembled and promises to be fast and easy to install and remove without the need for any tools. A spring-loaded release handle on the tailgate edge provides easy access, and it's made from glass-reinforced nylon to resist the warping and stretching that can happen over time with materials such as vinyl and PVC.
Now, you're going to have to pay attention here, because this is where it gets complicated. All three models are available for the Hi-Lux and Amarok double-cab, the L200 long-bed double-cab and the Navara double-cab and extra-cab. So far so good? In addition, the Express range includes fitments for single-cab, extra-cab and short-bed double-cab versions of the L200, as well as the Hi-Lux extra-cab.
Got that? Now it's going to get simple again. The Express costs £275, the Trifecta £255 and the Hard Folding £409, in each case plus VAT. A visit to www.autostylinguk.co.uk will tell you all you need to know.
HARD-TOPS, SOFT-TOPS, AUTO STYLING TRUCKMAN, EXTANG, TONNEAU COVERS, NISSAN, TOYOTA, MITSUBISHI, VOLKSWAGEN, BODY
Share this article