New Tuning Options For Amarok
Originally Published: March 2014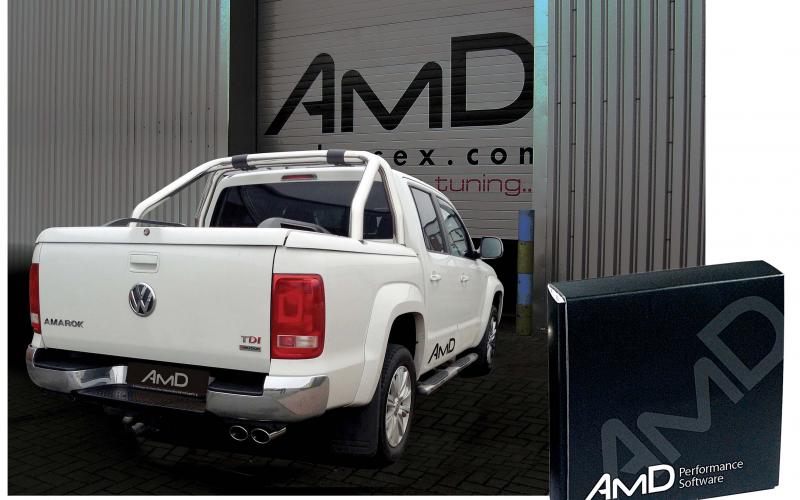 <
>
If you see a nearly-new 4x4 being modded for off-road use, what's it most likely to be? Land Rover Defenders usually take a few years before the fun starts, and with Jeep Wranglers it's longer still. As for everything else, it takes so long most of it's out of production now.
Not the Volkswagen Amarok, though. Hard as it may at first be to believe, there's a surprisingly healthy little sub-culture out there of owners playing with late-letter examples. Maybe it's a VW thing – after all, precious few brands of any kind have such a following among modders in general – or maybe it's because the Amarok is actually remarkably capable off-road as standard, but they're getting prepped the way you seldom see in the UK 4x4 scene.
Volks fandom being what it is, there's a lot more interest in rousing up the 2.0 BiTDI diesel engine than there would be with a more traditional off-road marque. Which is why AmD/Milltek is now offering a full turbo-back exhaust system for the truck – which offers the option of finishing with either lairy twin oval tailpipes or a discreet finisher tucked away under the vehicle.
Another option is a Diesel Particulate Filter, which AmD says offers 'big rewards in terms of fuel economy and increased performance.' This is designed to be used with the company's special remap – which, if you buy it as the same time as the exhaust, comes at half price. AmD also offers free fitting on Milltek exhausts – or, if you prefer to fit it yourself, free delivery plus a 10% discount on the price.
Volkswagen's Touareg and Tiguan SUVs have never really been accepted by British off-roaders (even though both are very capable for what they are), but it's nice to see a pick-up like the Amarok shaking up the way some of the more pioneering among us think. There's a thriving aftermarket growing up to support Amarok modders, and it's no surprise that a VW specialist like AmD is part of the action. To find out more, www.amdtuning.com is the place to go.
VOLKSWAGEN, TUNING, AMD TUNING, VOLKSWAGEN AMAROK, EXHAUST SYSTEMS
Share this article