Britpart Launches 90/110 Rock Sliders
Originally Published: July 2015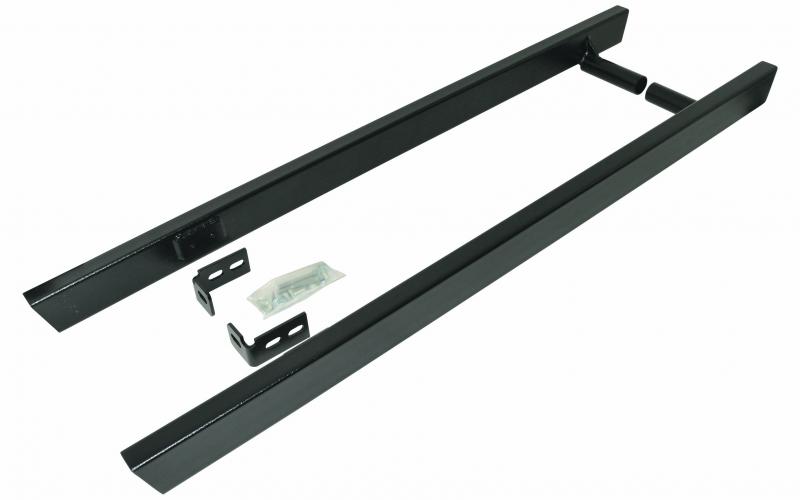 <
>
Rock sliders are pretty much a must-have part of any serious off-road build these days. On a Defender, even if you don't intend to go dragging it over hardcore terrain, a decent bit of steel will make the difference between shrugging off a chance meeting with a tree stump and turning a sill, and quite possibly the very expensive door above it, into scrap metal.
Britpart's new 90 and 110 rock sliders bolt on as a straight replacement for the vehicle's original sills, attaching themselves to the vehicle via heavy-duty chassis brackets. They're fully welded and come zinc primed with a black powder-coated finish.
Britpart says these sliders are suitable for all 90s from 1983-on and 110s from 1984-on. Expect to pay in the region of £150 for a pair of the shorter ones, and about a score more for the 110 units; your first port of call will be to drop in on www.britpart.com.
LAND ROVER DEFENDER, BRITPART, BODY PROTECTION, SLIDERS
Share this article