Swift By Nature
Originally Published: June 2007
Words: Alan Kidd
Pictures: Steve Taylor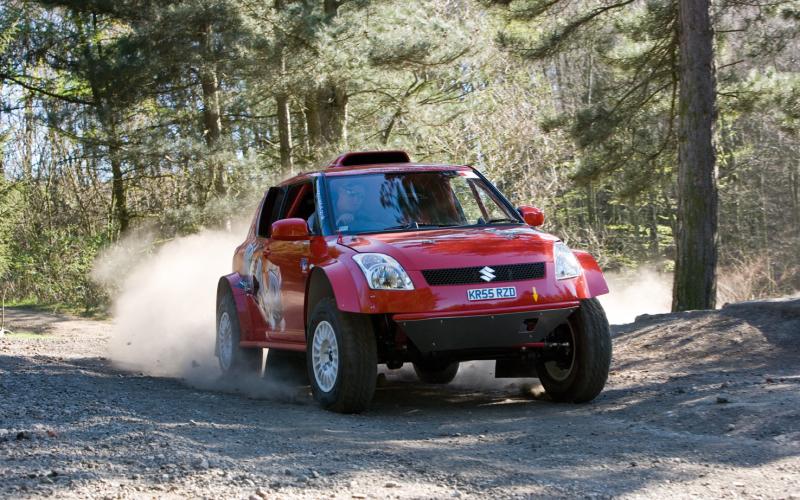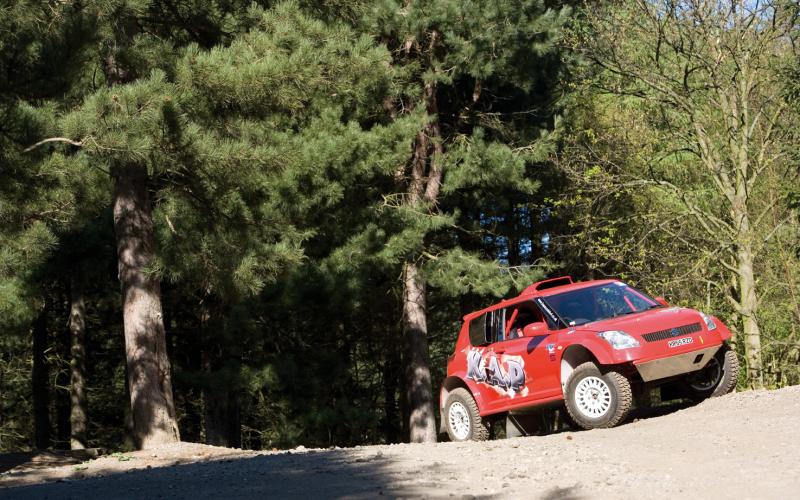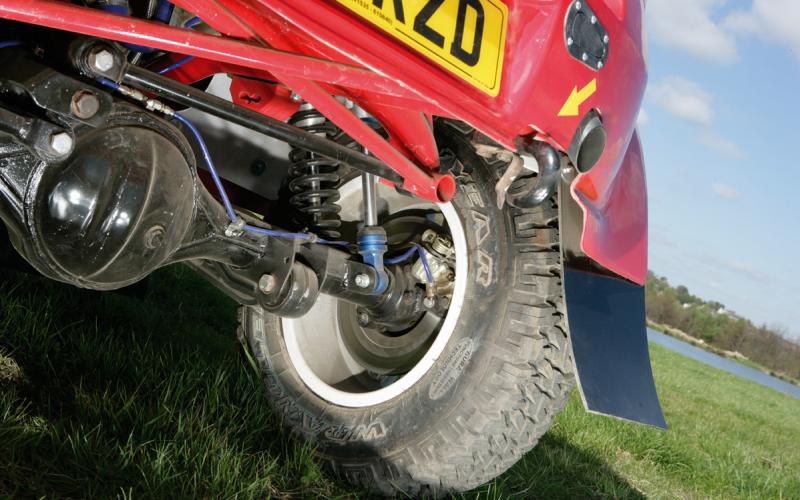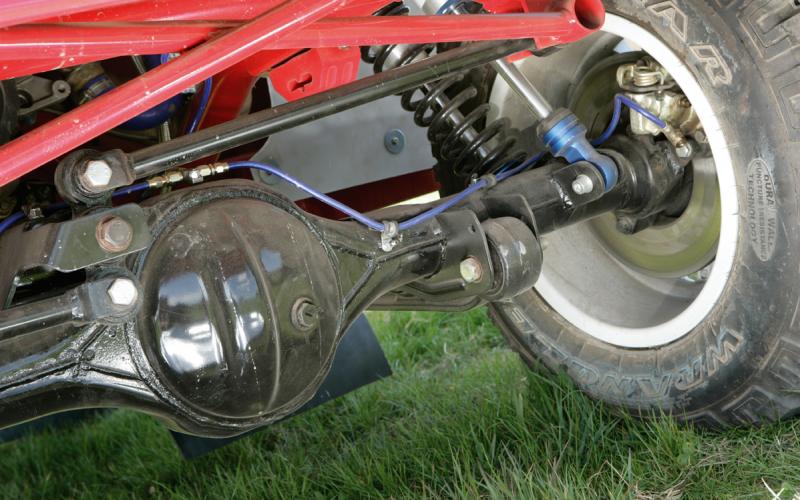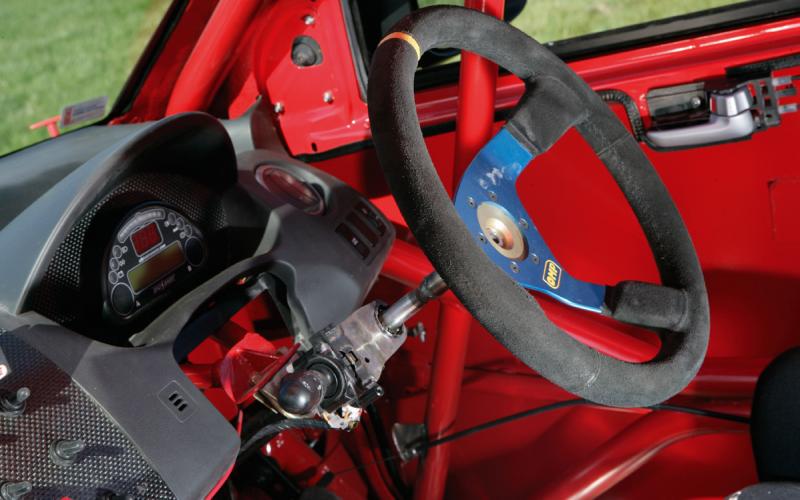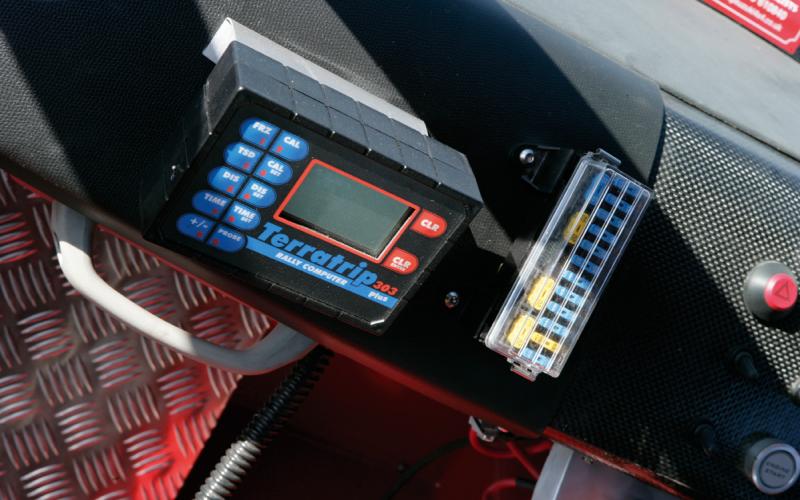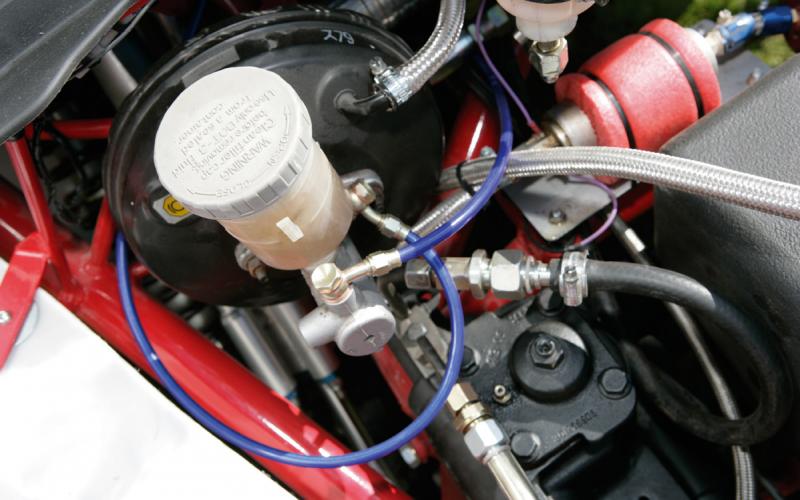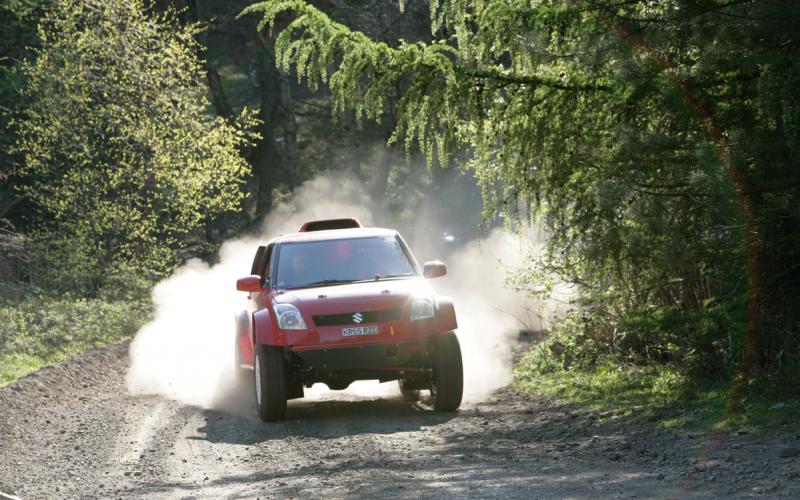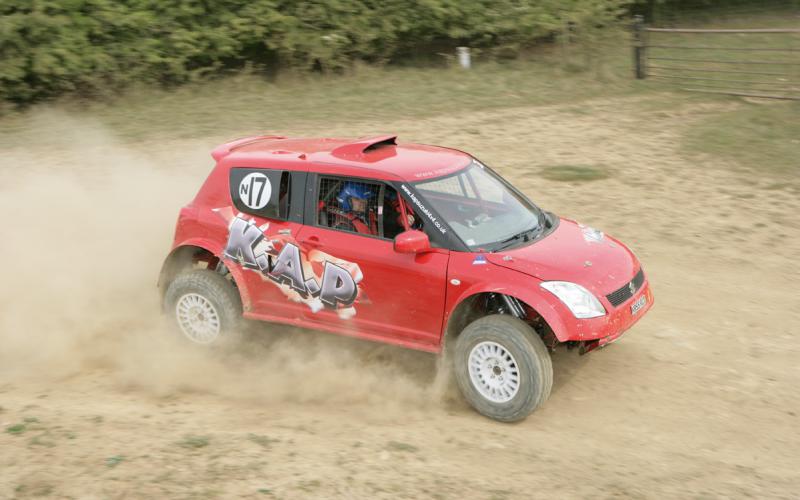 <
>
Suzuki's best looking car may be Swift by name, but by nature they should have called it the Ho Hum. How to turn a funky-yet-frumpy supermini into a car worthy of its name? Easy – just get KAP on the case…
Some cars have names that make you want to laugh whenever you hear them. The Ford Probe comes to mind; is it named after the noun or the verb…? If you think the Proton Gen-2 sounds like a penguin, you're not the only one. And as for the Mitsubishi Carisma – could it be the most inappropriately named car of all time?
It could indeed be. Though it's likely to have a close run with the Suzuki Swift. With a 0-62 time of as much as 14.2 seconds, and most models in the current range incapable of topping a ton, it's got to have the most optimistic name since the clapped-out old Fiat 127 I once saw in Malta with a sunstrip along the top of its windscreen reading 'Blue Thunder.'
But there's one Swift in Britain that really does deserve its name. Actually, it doesn't, because it's been rechristened as the Outlaw and it's nothing of the sort. In fact, it's been done so much by the rule book that by the time you read this, it will be well on the way to gaining full FIA homologation.
The Outlaw is the new racer created by KAP, and as such it's the replacement for the Jimny-based Bandit. KAP's proprietor Darren Wilson conceived that vehicle four years ago, having first got into comp safaris in 2001, and in the intervening period a total of six examples were built. Most have achieved notable success in NORC and Northern Irish events, but the Outlaw will move things up several notches – to the extent that even before the prototype model you see here had turned a wheel in anger, Darren had taken an order from an overseas customer planning to use it in next year's Dakar.
Not bad for a vehicle which, a mere six months prior to its public unveiling at this year's Donington show, was no more than a concept in Darren's mind. 'I was sat in a traffic jam on the M1, bored out of my head,' he recalls. 'And I was contemplating. It needed to be Suzuki based. I was looking at the new Grand Vitara, I thought that looked really, really nice, but it seemed too bulky and not quite sporty enough. It seemed too big.
'But more and more builders are going down the silhouette route, and that's what got me thinking about the Swift. I wanted a wider vehicle. I come from a classic car background, I can do anything with bodywork, and I pride myself on that. I can design stuff and all sorts.'
Within a month, Darren had a Swift in his unit. The actual vehicle appeared on Top Gear, in a stunt which saw a group of Swifts playing ice hockey on a frozen lake in Scandinavia; it had 37 miles on its clock but had received plenty of bumps and scrapes, meaning it was unsaleable but perfect as a template for the new racer. 'I cut it, shut it, stretched it and put on all the fancy arches, which I made myself.'
These are hung on a spaceframe made for KAP by Performance and Protection, whose standard of work Darren can't praise highly enough. It features a hull-like belly plate on which the vehicle will slide across obstacles – in this way, it's similar to the Milner R4, though unlike that vehicle it uses live axles instead of independent suspension.
These are from the Land Rover Discovery 2, providing a similarity to another massively successful racer – the Bowler Wildcat 200. An independently sprung vehicle is on the agenda, but having made the decision to stay live for now, it's what Darren will be concentrating on for the foreseeable future.
As it is, the Outlaw has been designed with its centre of gravity as low as practicable. An all-up weight of 1100kg means it's about 100kg lighter than the Bandit, and the positioning of its drivetrain is such that it should be even more stable. So much so, in fact, that the Milner transfer box is mounted horizontally rather than at the usual 45 degrees; the engine itself is a mere half-inch off the vehicle's frame, the reasoning being that that's enough space to accommodate flexing and any bush failures.
Darren believes that the only compromise in the height of the vehicle's roll centre is in the position of its radiator. This is high up behind the cabin, where it receives ram air via a Subaru bonnet scoop mounted on the roof; it could be repositioned in the usual place to move its weight lower, but in typical British racing conditions this would just mean endless problems with overheating as it filled up with mud.
Not that that's likely to be a problem on the Dakar machine, whose radiator and engine will both be relocated to the front of the vehicle to leave room for a long-range fuel tank. The company which ordered this vehicle has a pedigree in the race, as well as in the Paris 24 Hours and other major European off-road events; it will ultimately become a distributor for the vehicle in France, something Darren describes as 'my wildest dream.'
Closer to home, the Outlaw you see here made its debut at NORC's Stainby comp safari in April and was running second until being forced out by a bent steering link on its penultimate run. It will of course be back for NORC's Manby comp on 27-28 May, where Darren also expects his first customer car to be having its first outing. The final works Bandit will be there, too, in the hands of its new owner for the first time.
The words 'customer car' lead to an inevitable question about cost: the answer being that while the Outlaw is cheaper than the likes of the Wildcat and certainly the new Bowler Nemesis, it's still not a cheap way into motorsport. To buy a frame, externally panelled with doors and hinges in place, will cost around £9000, while a turnkey car with the same Braid rims and Fox shocks as Darren's would stand you around £30-£35,000. One to the same spec as the prototype would cost more still, but by now you're probably already dreaming about the engine and gearbox combination you'd put in it to create the ultimate all-conquering racer.
One thing we'd certainly recommend is that even if you want to buy the basic package and build the car yourself (and what better way could there be to get to know it?), you let KAP do the finishing work for you. Like his works-built Bandits, Darren has finished this prototype to WRC standards – and as the sport continues to grow, that's becoming a bigger and bigger part of what makes a good racer.
'If the eye desires it, the heart wants it' is his succinct verdict on the company's policy of prepping its vehicles to the max. 'The sport has progressed so much, there's so much money being spent, it's superb. There are some extremely nice looking machines out there. You don't want the sport to start going backwards.' So long as KAP and its vehicles typify the direction the comp safari market is taking, that'll never happen.
Axles
Land Rover Discovery 2 axles
Modified rear Watts linkage
Four-pin front diff
Milner limited-slip rear diff
Rally-style Braid rims
'We've gone for axles simply because of the maintenance costs for people,' says Darren. 'I love independents, and we will do one, but not yet. We're going to push this first. 'I've hit some right stuff in the Bandit,' he continues. 'I thought my head was going to fall off, I've hit stuff that hard… But it's done no damage. So we'll stick with axles for a bit longer.'
Darren says he has only ever broken two halfshafts and no diffs or CVs during his racing career. He puts this down to the Land Rover axles being hugely over-engineered for such a light vehicle; even so, the units in the Outlaw will ultimately gain stronger halfshafts and CVs, just to make sure.
At the back, the Watts linkage has been lengthened to suit. Darren says that the axle only moves from side to side by a mere 1mm between full extension and full compression; this set-up has proved effective on the Bowler Wildcat, which also uses Discovery 2 axles, and there seems little reason why it shouldn't work every bit as well on the Outlaw.
Fuelling
High-pressure fuel pump
Polycarbonate eight-gallon tank in front
The eight-gallon fuel cell is ideal for comp safari use, but restricts the vehicle's ultimate range. That's why a larger unit is being developed for events like hillrallies and rounds of the Championnat Tout-Terrain in France.
Chassis
Full CDS spaceframe by Protection and Performance
104" wheelbase
5mm NS4 belly pan
Turreted front radius arms
'We approached a couple of people to do the frame,' says Darren. 'But Protection and Performance got the contract. The quality of their work is second to none, absolutely superb, plus they've got an off-roading background and they know their stuff.'
Working from a drawing supplied by Darren, along with a set of axles and his old Bandit racer for measurements, the company designed the frame to full FIA specifications. It will be submitted for homologation in the near future, and will be available to customers in either CDS or T45 tubing.
The frame was designed to work with an integral belly pan. Made from the same high-quality alloy as tipper bodies, and therefore guaranteed to be able to take a lot of impacts, it provides a full-length hull with next to no mud traps. This bolts in place, allowing quick access for servicing and cleaning.
Only the front radius arm mounts have the potential to gather mud; the arms themselves are located inside sleeves within which they move, meaning they too are kept mud-free and therefore as light as possible.
Steering
Quick-ratio Adwest Engineering steering box
OMP quick-release WRC wheel
Body
Suzuki Swift silhouette
Nerf bars mounted on quick-release pins
Finished to WRC standard
As usual with KAP's vehicles, the Outlaw has the highest level of presentation. The company's background is in bodywork and painting, and it shows – get up close to the Outlaw and it's every bit as well finished as a WRC car. Another rally-style touch is the use of quick-release nerf bars. These allow the use of frame stands, which slide in at the bottom of the A and B pillars to hold the car rock-solid during servicing.
Drivetrain
Sequential Quaife gearbox
Milner Off-Road reverse-rotation transfer box
Full-race Propshaft Clinic propshafts
The vehicle's Quaife gearbox remains under development and will ultimately be replaced by another unit with six ratios. It's also going to get paddle shifters, allowing gearchanges taking a mere 32 thousandths of a second. Behind it, the Milner transfer case is mounted horizontally rather than at the usual 45 degrees. This is because the engine and gearbox are so low; the former is a mere half-inch off the frame, allowing just enough room for flex and any bush failures.
Engine
2.9-litre Cosworth stroked to 3489cc
High-torque camshafts
Custom pistons, crank and flywheel
K&N air filter
Rear-mounted RadTech radiator
The Outlaw's engine started life as a 2.9-litre, 24-valve Cosworth V6 from a Ford Granada Scorpio. This was the later type of unit with smoother inlet manifolds and a higher torque output.
Since then, it has been heavily worked, to the point where Darren describes it as a 'total hybrid.' His engine builder is a former WRC technician, so he's confident in the service…
Cooling is provided by a rear-mounted radiator fed through a Subaru bonnet scoop on the vehicle's roof. Large scoops in the shell behind the doors assist the rad in its job by allowing the maximum possible amount of air to flow through the engine compartment.
Inside
Digi Dash by ETB Instruments
Terratrip 303
Alloy billet and aircraft aluminium handbrake mechanism
Corbeau Kevlar Pro Series seats
Luke five-point harnesses
In true KAP fashion, the Outlaw's interior has been finished to the same standard as its bodywork. 'I don't like it to look half-cocked,' says Darren, referring in particular to the crafted handbrake mechanism which is located to the side of the driver in order to ease congestion in the centre console.
ETB Instruments' Digi Dash was programmed by one of Darren's colleagues using his laptop. Among its many functions, he says, is a warning light which comes on when he's going too slowly to tell him to get a move on…
Brakes
Uprated pads
Vented front and solid rear discs
Cosworth rear calipers to enable handbrake mechanism
Goodridge braided hoses with lacquered electric blue covering
As every safari driver knows, the key to going fast is being able to stop fast. The vehicle's braking system has received less attention than some other areas, however, for the simple reason that it's designed to stop a Discovery at motorway speeds – and should therefore be more than enough to cope with an 1100kg race buggy.
Suspension
Front radius arms
Rear Watts linkage
Dual Fox shocks on each corner
Coil-overs twinned with big bypass shocks
13.5" travel front, 13" rear
The vehicle's coil-overs are there mainly as spring carriers, with the remote reservoir units doing most of the damping work. The team's intention is to survey the ground conditions for each event and set up the suspension, which is fully adjustable, to suit.
Share this article