Sort-of Suzuki
Originally Published: February 2018
Words: Gary Pye
Pictures: Steve Taylor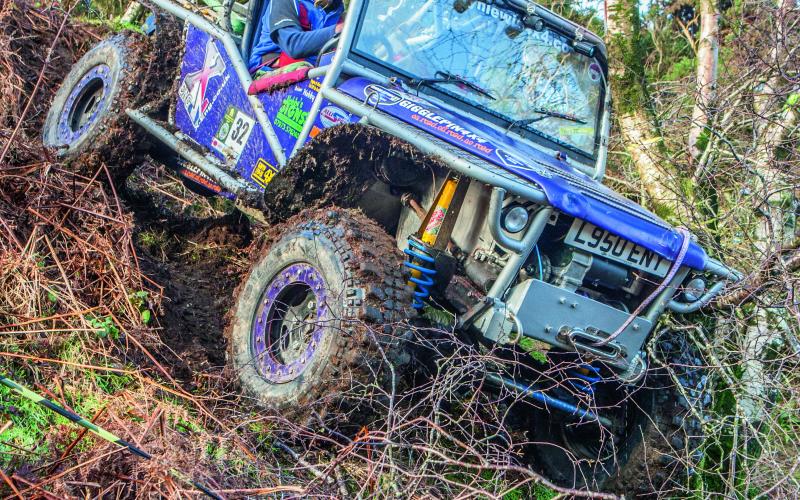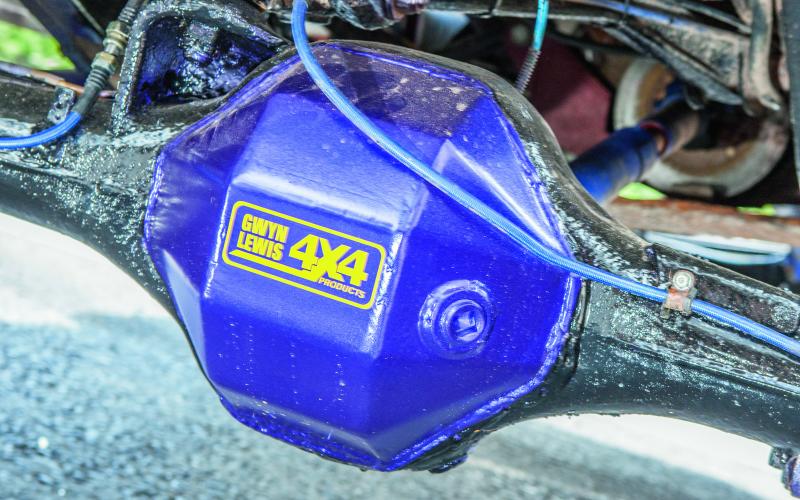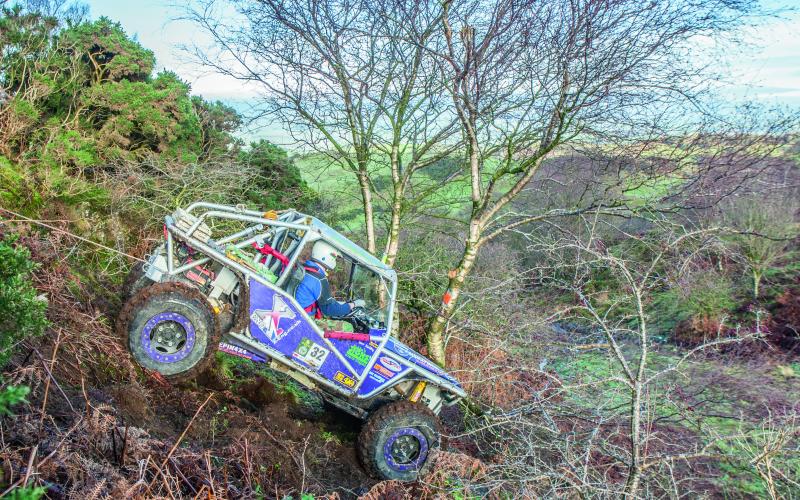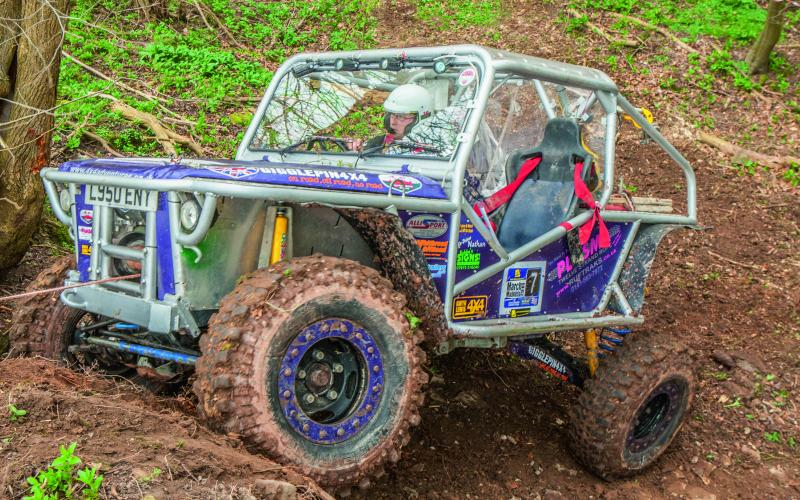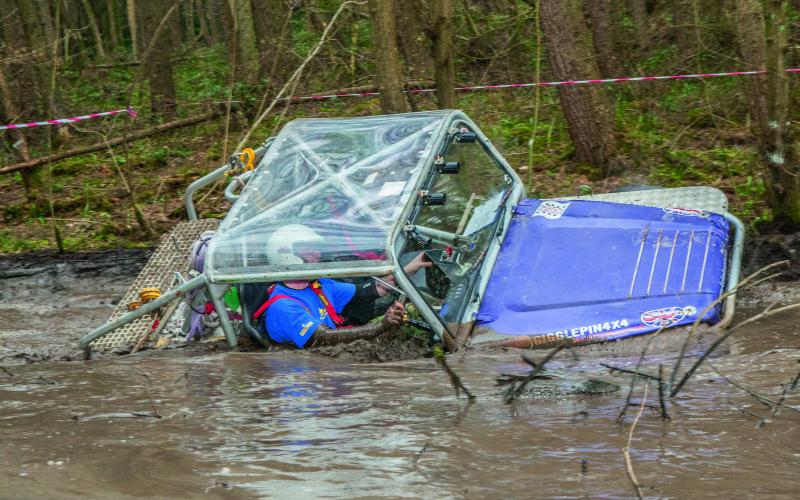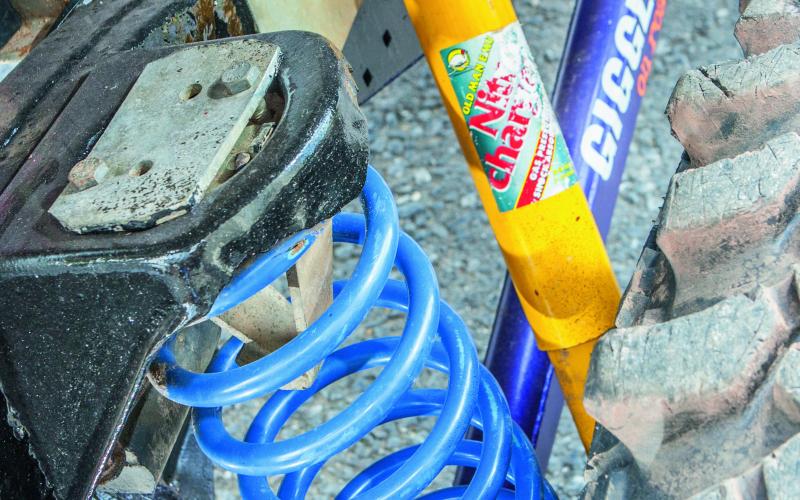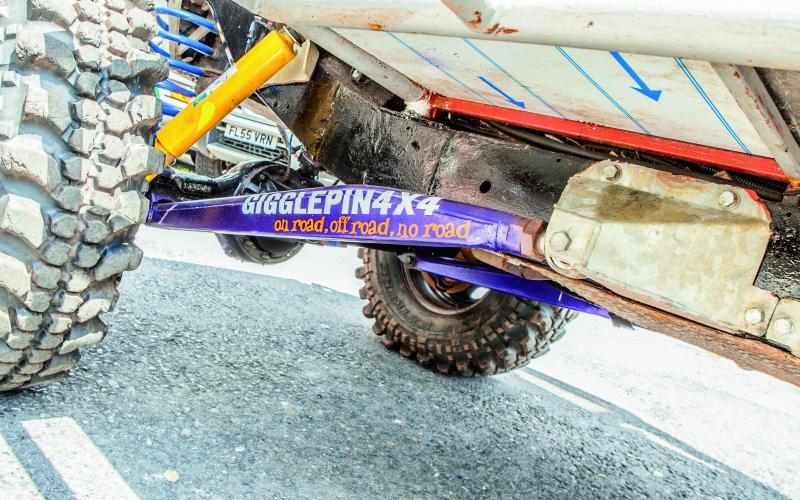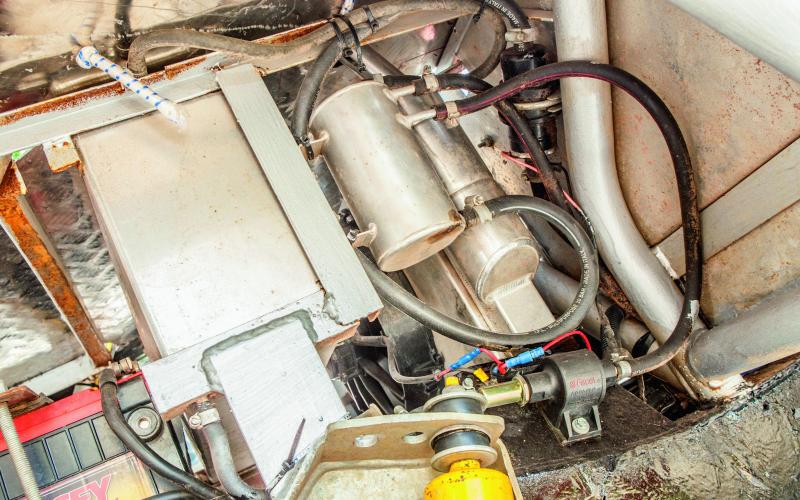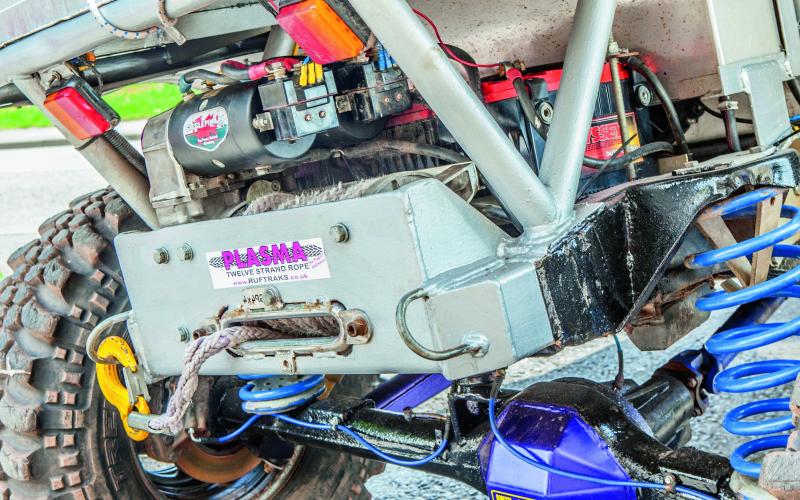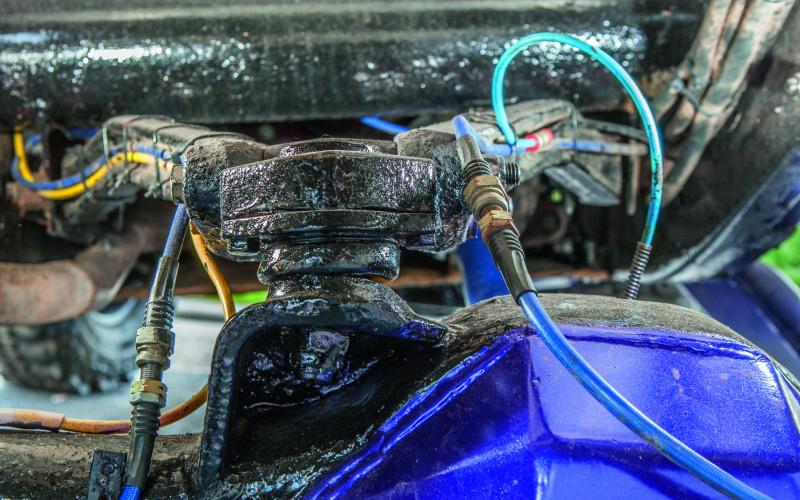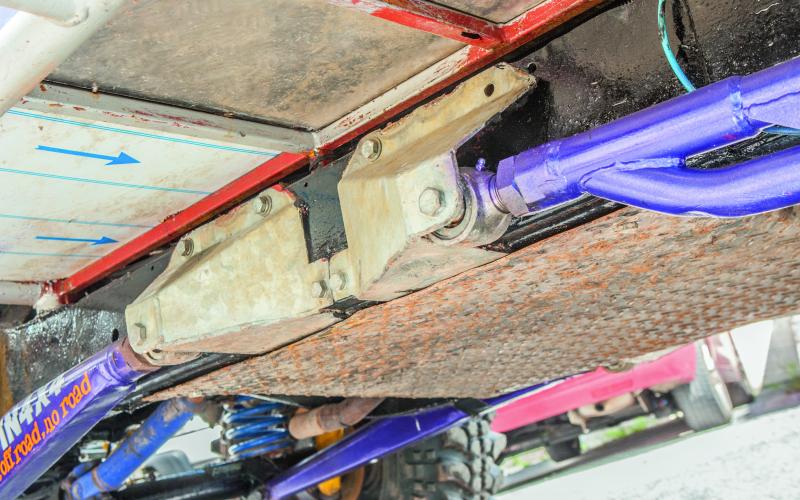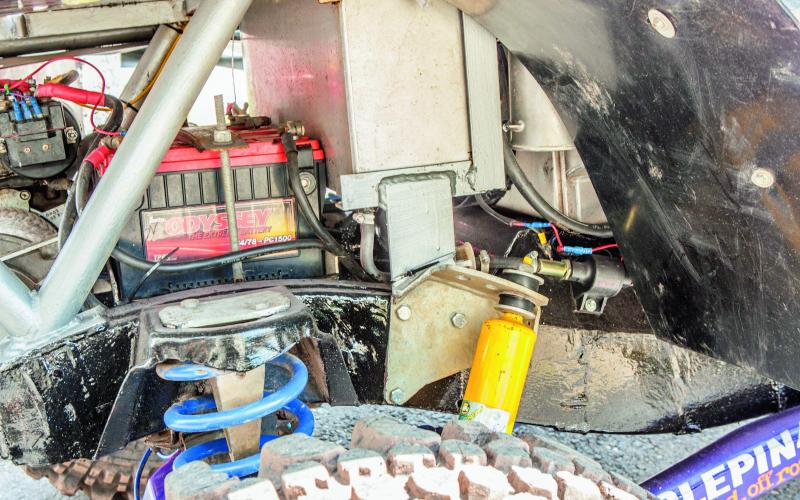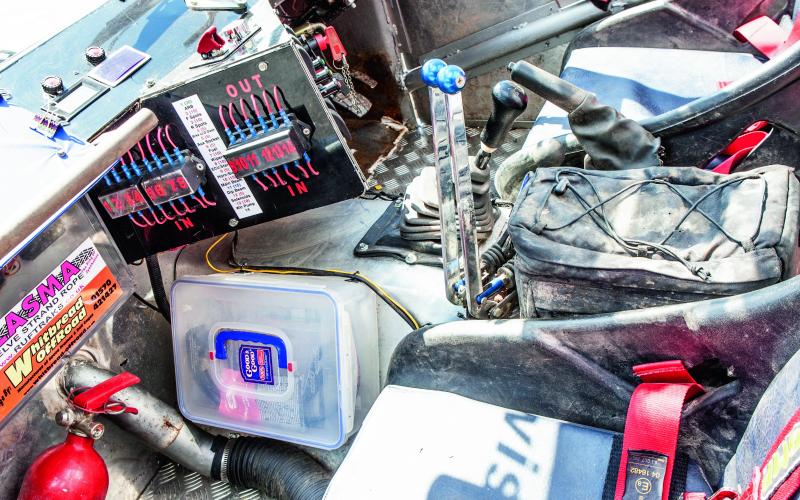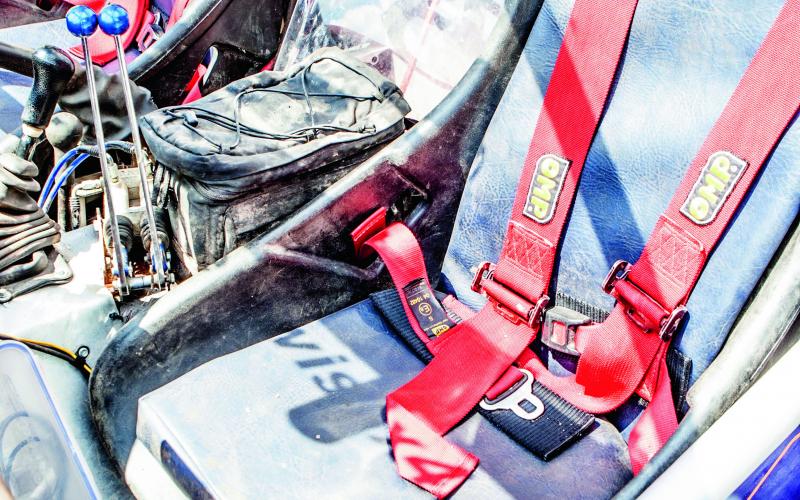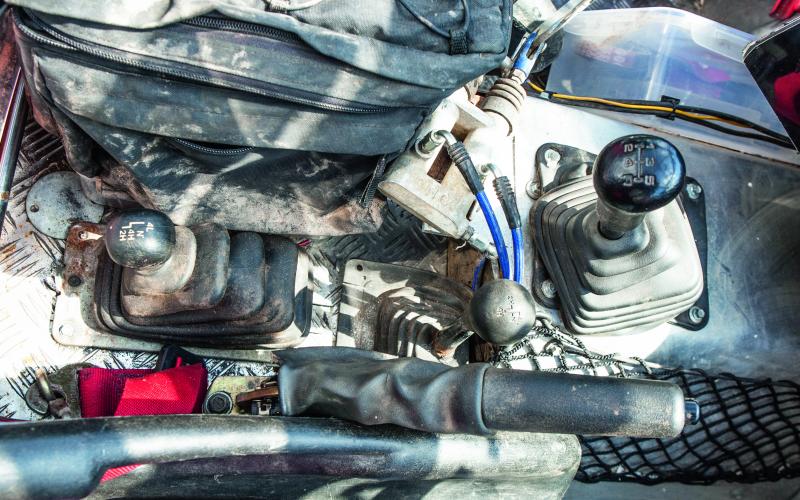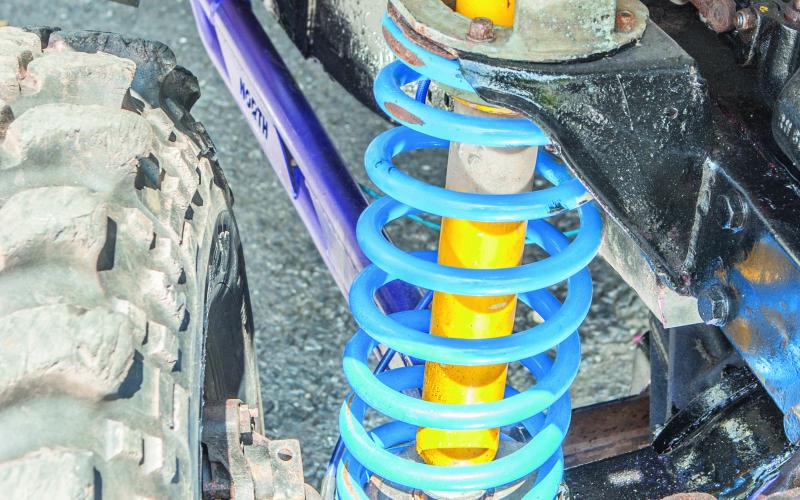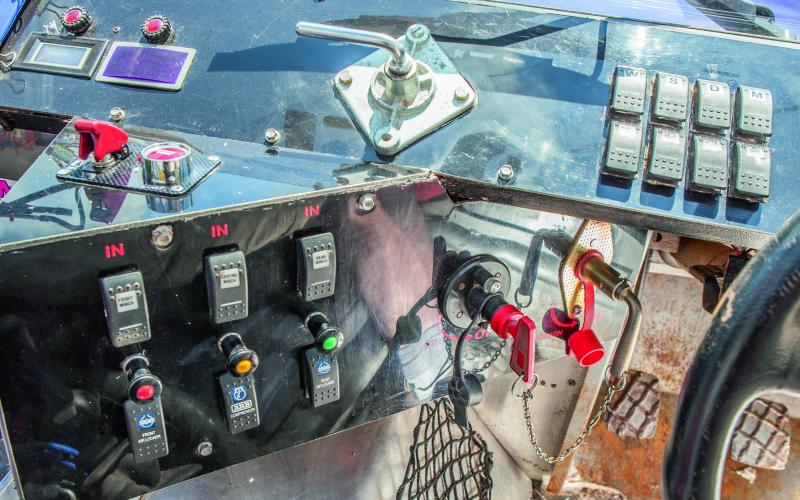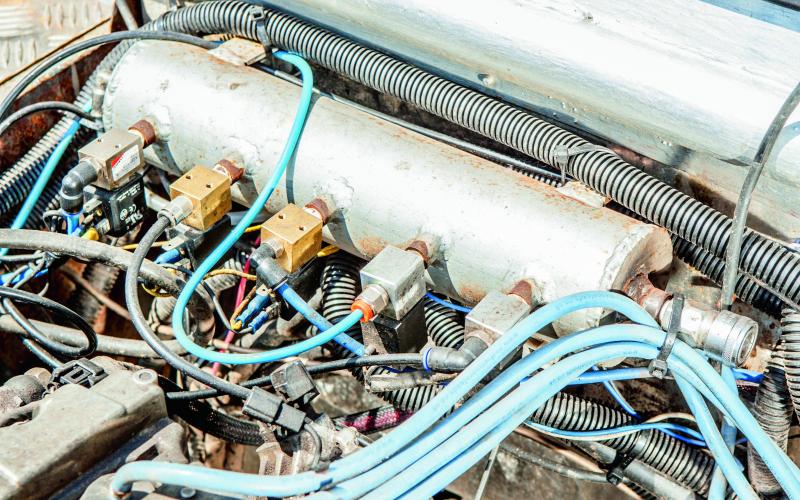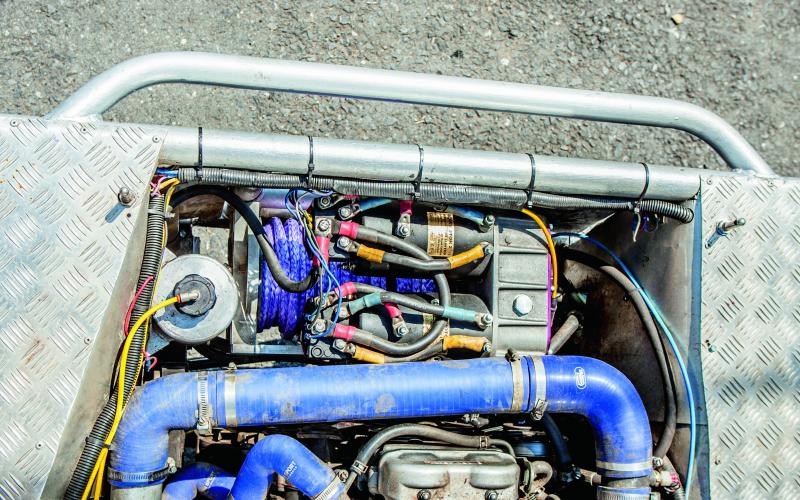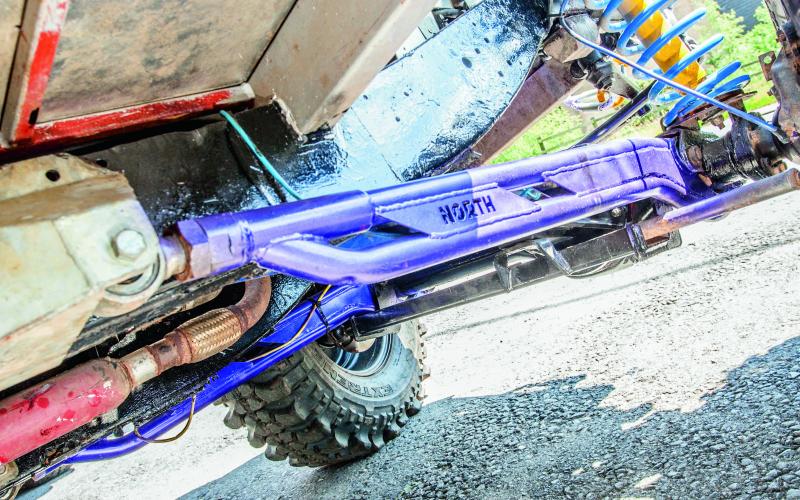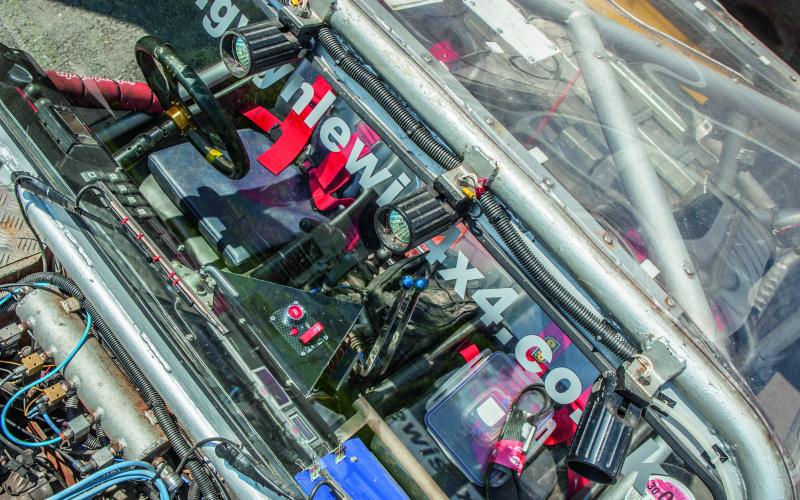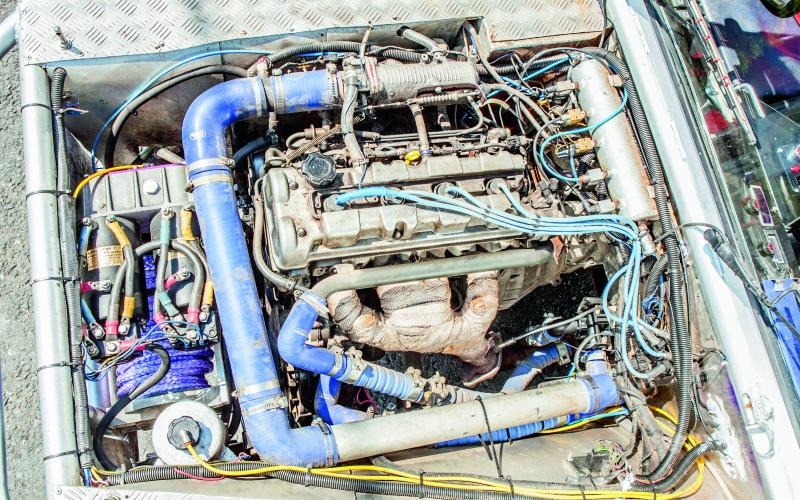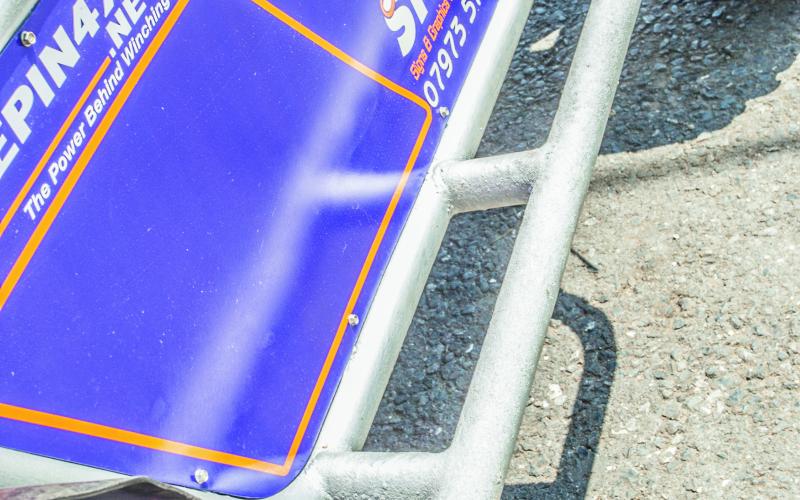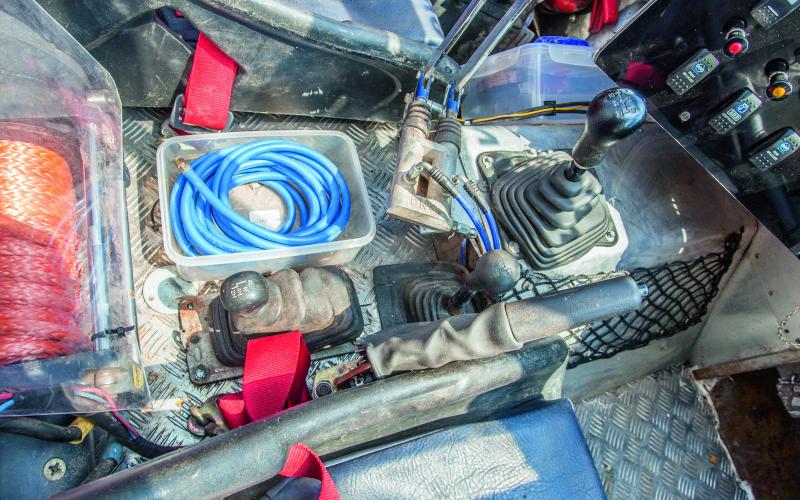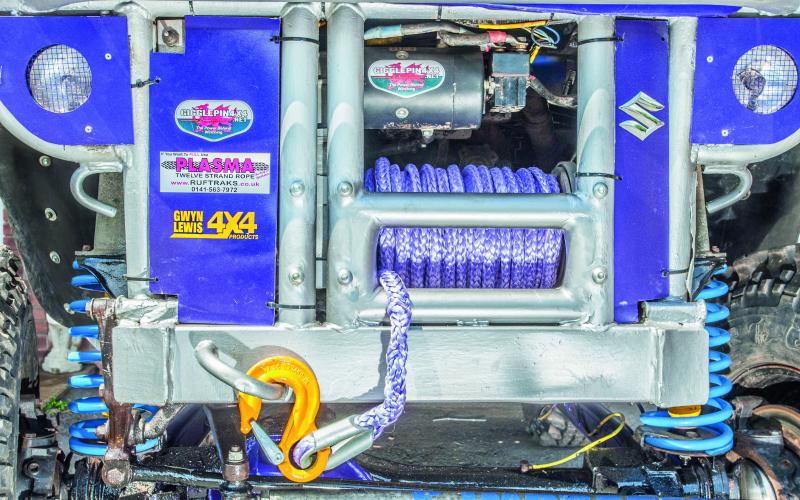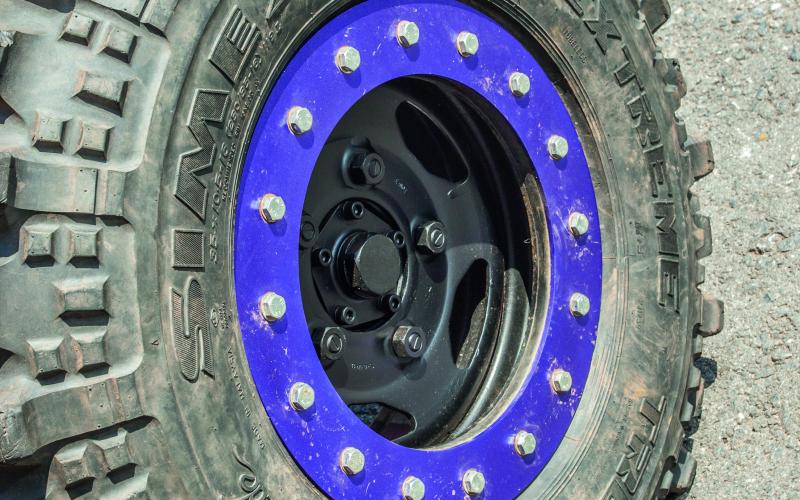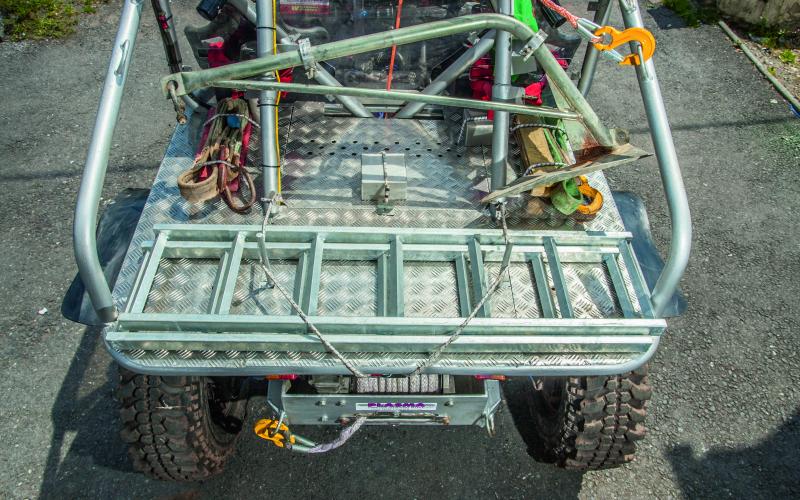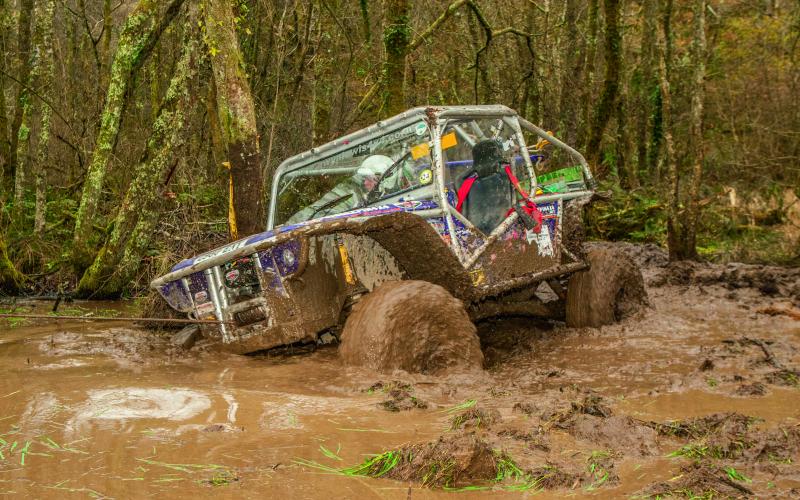 <
>
Nobby Morgan was a Suzuki man when he first got into winch challenges. He still is – though with a Discovery chassis and Defender axles to go with its Grand Vitara engine and gearbox, the Whitbread buggy he built prior to becoming the man behind the Welsh Xtrem is a classic case of cherry-picking the best of everything
A few weeks on from when this magazine comes out (on 4-6 March, to be precise), the cream of Britain's winching talent will gather at Red Valley, near Carmarthen for the fourth annual Welsh Xtrem.
This top-end challenge event was conceived half a decade ago by Nobby Morgan, a popular figure among the leading competitors in the national-level winching scene. Nobby (his real name's Jason, but people wouldn't know who you meant if you used that) had previously been off-roading for the thick end of two decades, and the sections he's set up over the course of four Xtremes illustrate that during this time, he learned a great deal about reading terrain – and how to confound people who can't.
Nobby's first 4x4 was a Daihatsu Fourtrak, following which he progressed to a Shogun. These were playday wagons, but then he moved on to a Series IIA Land Rover with a V8 engine and dumper tyres… and started wondering why his diffs and halfshafts kept blowing.
Having possibly worked it out, he became the owner of a Suzuki SJ. Just as well, you might say, because he took part in his first winch challenge at about the same time – and to say he was hooked would be an understatement.
The Suzuki theme carried on as Nobby's winching career developed. You might not be able to tell by looking at the truck you see here, but that's what it is. Well, sort of.
We'll say right now that the vehicle you're looking at here is not a newcomer to the pages of Total Off Road. But we weren't able to show it in proper detail last time, so this time we're going to try and do it justice.
Like a true Suzuki (er…), the truck started out as a knackered Discovery. This lost its body panels, leaving what was left of its chassis once the front and rear overhangs, and a load of body mounting bracketry, had been axed off.
Nobby then treated it to two things. One was a coat of red oxide: the second was a challenge spaceframe from Whitbread Off-Road.
The company offers this in a choice of 48.4mm blue-band or 50mm CDS. Either way, it's designed to be welded directly to a Disco chassis – by yourself, if you've got the right skills, though it's also available in various levels of build.
Nobby has the skills, and he sees that as being crucial in the off-road game. 'With this kind of sport you really need to do your own spannering as, if you get a problem, you have to have a pretty good idea of how to fix it. It was all done in a small garage on the side of my house, mostly by me and my son Nathan, who's also the co-driver.'
Bodywork? There is some. Some. What few panels there are were made from di-bond composite signage board, along with a bit of aluminium, some HDPE for the wheelarches and clear polycarbonate for the roof. It may once have been a Discovery, but it certainly doesn't look like one now.
Unlike most of the trucks built with the help of Whitbread Off-Road, it doesn't look much like a Discovery under the bonnet either. Which is where Suzuki comes in.
A Grand Vitara lost its 2.0-litre petrol engine (or vice versa), which fitted easily into the chassis, as far back as possible. To Nobby it was simply 'a straight install, so nothing to worry about as it was just a case of drop it in and make up engine mounts to suit.'
The really trick part is that Nobby was running a Megasquirt controller for the electronic fuel injection. As well as being worth its weight in gold when the going gets wet, Nobby found that this boosted the engine's output to 154bhp – about 30bhp over stock, which is impressive indeed.
The engine is cooled by a rear-mounted radiator from Allisport, which is aided by a Davies Craig water pump and controller kit. The pump gets a massive thumbs up from Nobby: 'This has to be one of my favourite bits of kit on the truck as it not only does away with your engine pump, but it also controls the fan and helps eliminate hot spots in the engine when you turn it off, as it continues to pump water round after the ignition is killed.'
Aft of the four-pot motor is the Grand Vitara gearbox, which in turn is mated to a Rockwatt transfer case. Actually, it's mated to a pair of transfer cases brought together by Rockwatt to provide super-low gearing.
This turns a paid of heavy-duty Gwyn Lewis propshafts, which feed into axles off a Land Rover 90. Inside these are 4.7:1 Ashcroft rings and pinions, along with the same company's halfshafts, CVs and drive flanges. ARB diff-lockers also live in there, with heavy-duty diff pans, also from Gwyn Lewis, on the outside. These are 6mm thick and, as Nobby puts it: 'If you break one of them, you've got other things to worry about.'
The ever-excellent Gwyn Lewis also supplied most of the suspension, which is of the dislocating variety. His challenge kit with Old Man Emu +5" shocks and springs works with North Off Road extended front arms and Gigglepin extended rears. We'll be hearing more about Gigglepin later, but let's not forget the Johnny Joints which add to Nobby's suspension package. The bushes, on the other hand, are actually standard, chosen because even though they don't last as long, he reckons they offer more flex than the heavy-duty variety.
Amazingly, the axles are located in exactly their original location which, to Nobby's knowledge, makes them the only things on the vehicle that haven't been moved. On their ends, mounted using 32mm spacers, sit Discovery rims with Gary Andrews beadlockers and 35" Simex tyres. The vehicle is trailered to events, so there's no need for more than the one set.
Helping slow down these wheels are four-pot front calipers front and rear, the latter plumbed to a set of fiddle brakes. Nobby uses standard pads, reasoning that nothing lasts long in the mud and they're simply cheaper to replace.
The brake lines are the extended, braided type, and the handbrake is an X-Brake from X-Eng. This is backed up by a hydraulic line lock 'just in case one fails on a silly slope!'
Well, there's nothing for it, we're going to have to talk about the electrics now. This is where I'm aware of the yawning chasm between Nobby and me. This isn't just because he's Welsh, it's because he did all the wiring himself, from design to build. That's just unnatural. Mind you, it did test even his saintly patience.
'I came close to jacking it all in about every other day', he confesses. 'I just had to leave it and walk away before coming back later. I think the hardest part was getting the colours right so we know what colour does what.' Here's what he did in his own words:
'All the main winch wires are 70mm cable, with the rest being 50mm, plus all the other main power cables are 35mm. Everything is bespoke and was made and designed by me just for this purpose. There are three main switches, one for killing the winches, one for the ignition and one voltage change-over switch, which is handy when you're dropping down a big bank.
'All the fuses are again wired up to my design, along with the relays. I've tried to wire things up so that most things have their own fuse, so if one fuse goes – unless it's a major one like for the ECU or fuel pump – we can usually get to the end of a section.'
For those whose eyes haven't glazed over, there was a comment there about a voltage change-over switch. Nobby explains what that's about: 'It runs a standard 12V system, plus there's a switchable 24V system for winching, so it has three Odyssey batteries. I think my favourite mod has to be running the winches on 24V, while being able to switch to 12V is a big help, especially when running fast winches.
'On the front I've fitted a Gigglepin GP84 running +60% gearing with over-volted Goodwinch Bowmotor 2. That is mounted to the new Whitbread winch mount front end. On the rear is a Gigglepin GP84 running +40% gearing, also with over-volted Bowmotor 2, which is then built into my home-made winch tray. The centre winch is a TDS, over-volted and mounted on to the cross of the middle hoop.'
All the winch ropes are Plasma 12-Strand and, in Nobby's words, 'come from the sole importer and slightly strange Scottish bloke, Andy T from Glasgow.' That's Ruftraks UK Ltd, to those of you who want to buy one. Back to Nobby: 'I have 12mm on the front, 11m on the back and 9mm in the centre. These ropes are a fantastic product that we have used for many years. I even have a fantastic relationship with Andy – even though there is a bit of a clash of accents!'
As you can probably tell, Nobby has a big appetite for life and a sense of humour that comes out in his off-roading. Among the more remarkable things about him is that he broke his neck back in 1985 and still has restricted mobility in it. That would put some people off all together, but he just fitted his off-roader with a rear-facing camera so he doesn't have to twist round.
Equally, he's put together a very sophisticated vehicle that would be beyond many to make work properly, let alone be competitive in. You sense that hard work is not something he's scared of (putting on the Welsh Xtreme is proof of that), nor is there any lack of competitive spirit in a thoroughly good-hearted man who, despite being at the top of the gnarly off-road tree, has devoted his working life to providing foster care for disabled children.
That fact will tell you Nobby has the patience to see a project through for the rewards it will yield in the long term. 'The whole build took about eight months,' he says. 'It was hours and hours of blood, sweat, cuts and loads of grazes plus a dwindling bank balance. And on its first outing, it took first overall Saturday and Sunday, with the only problem all weekend being a bulb falling out. That was a great feeling.'
In May 2013, we looked on as Nobby, close to tears, stood to thank the crowd around him who had helped make the first Welsh Xtrem a success. Since then, the event has gone from strength to strength, attracting entrants from abroad and raising significant sums of money for local charities – the only financial beneficiaries from all his efforts.
As the date of the 2016 Xtrem approaches, it's easy to see why this genial, jovial and ferociously devoted off-road competitor has become such a popular figure in the winching world. He can't half put on an event, can Nobby. And he can't half build a good truck.
Share this article