Grand Designs
Originally Published: September 2002
Words: Chris James
Pictures: Phil Masters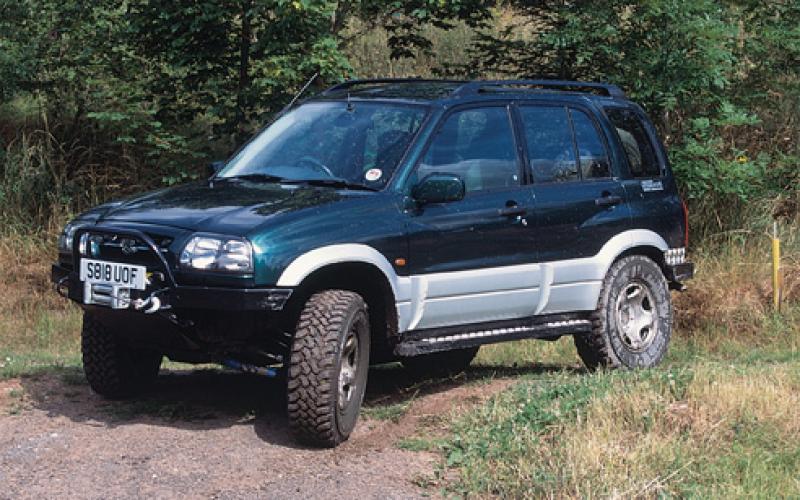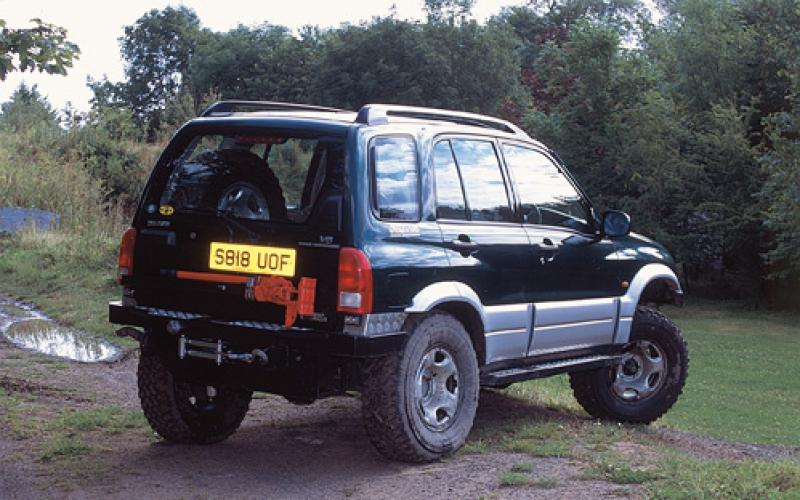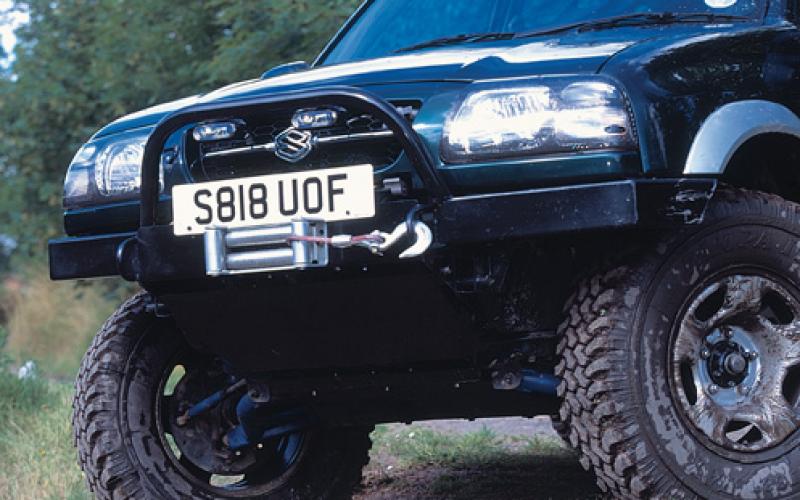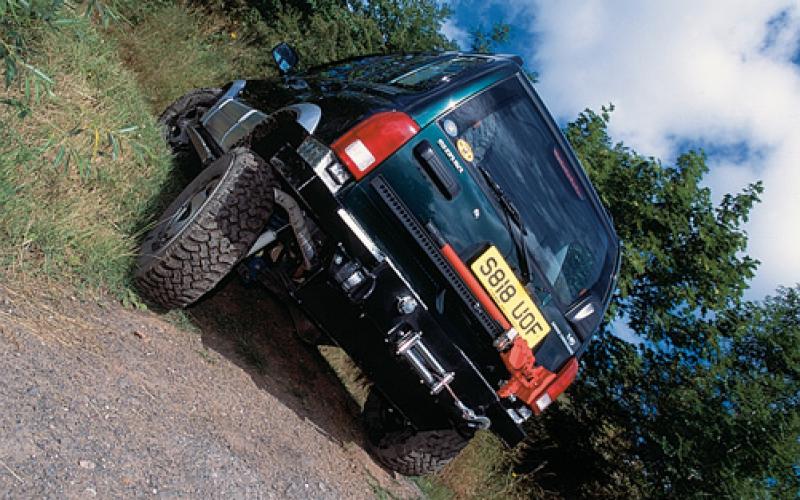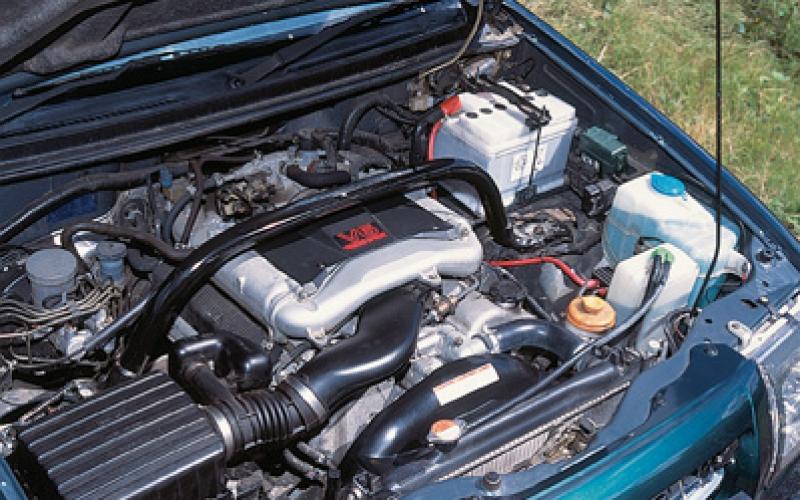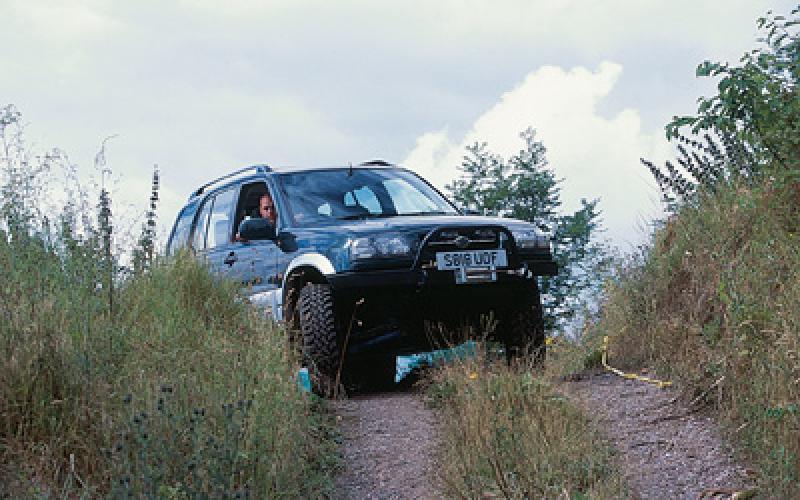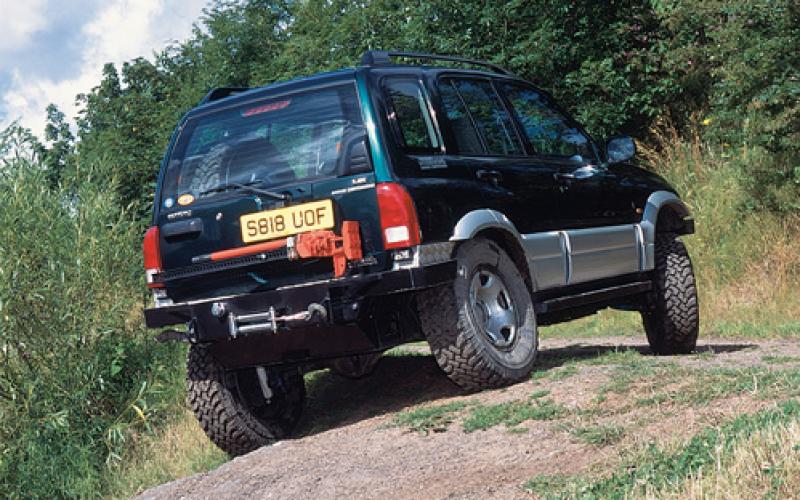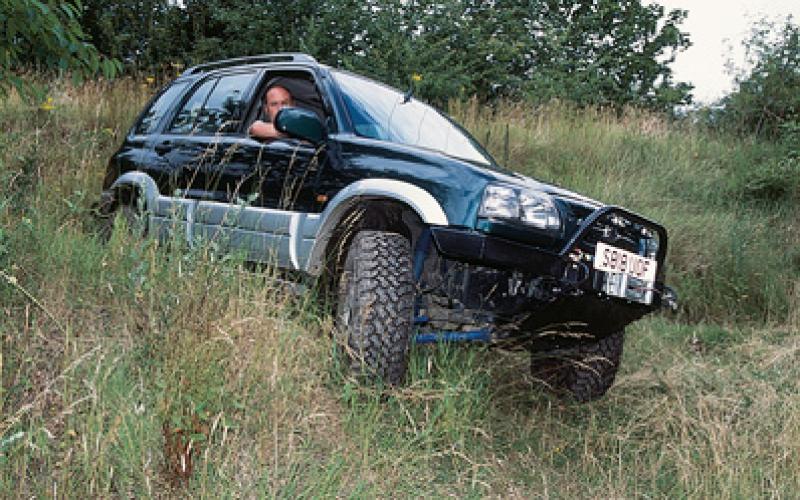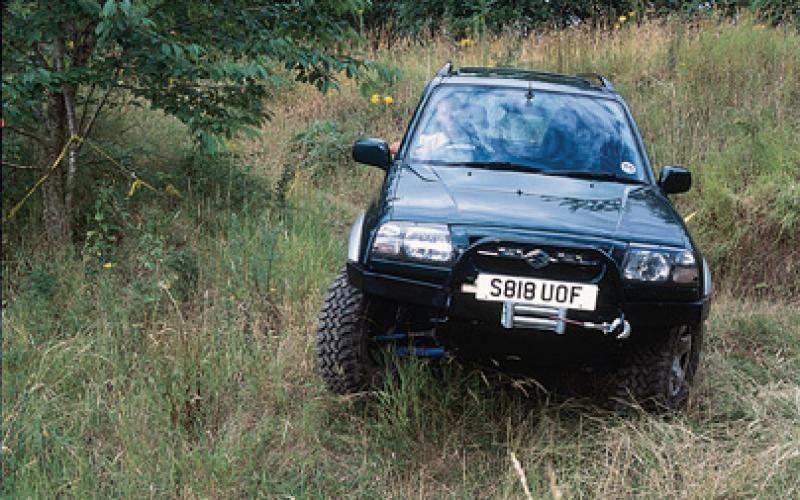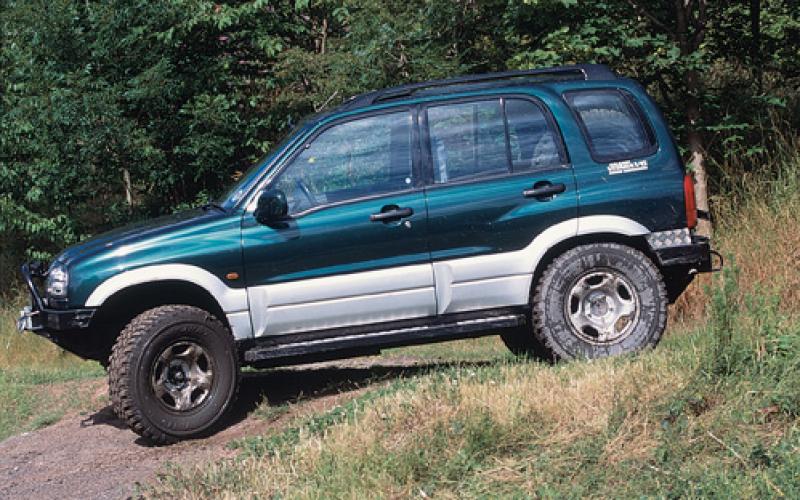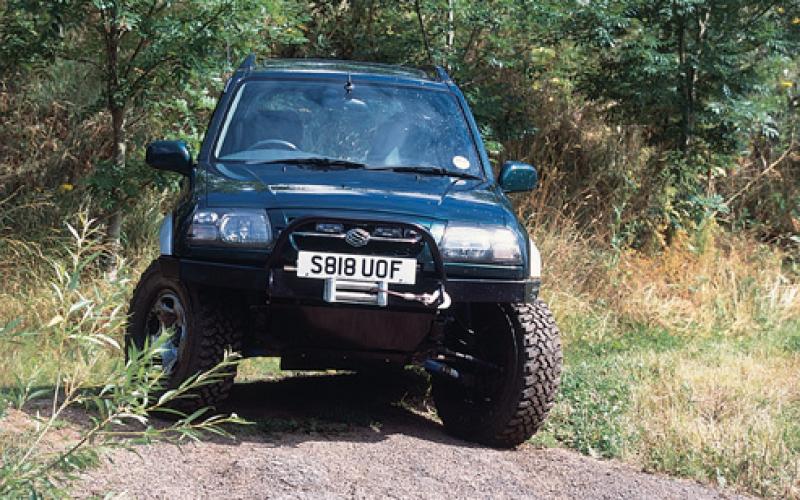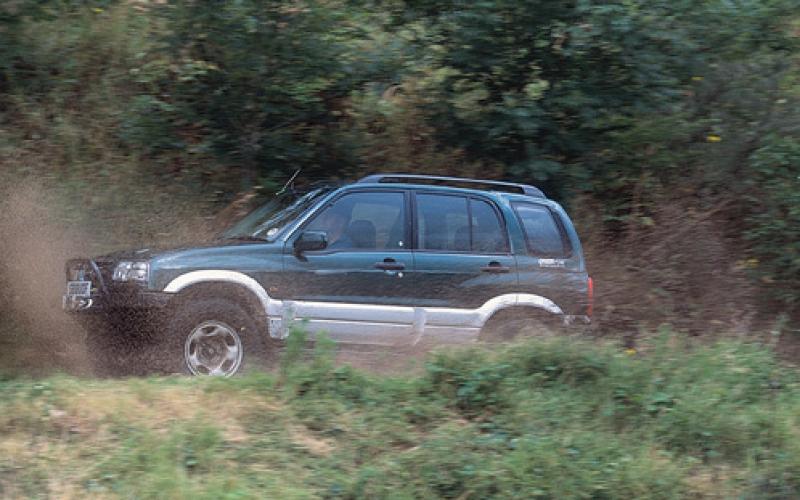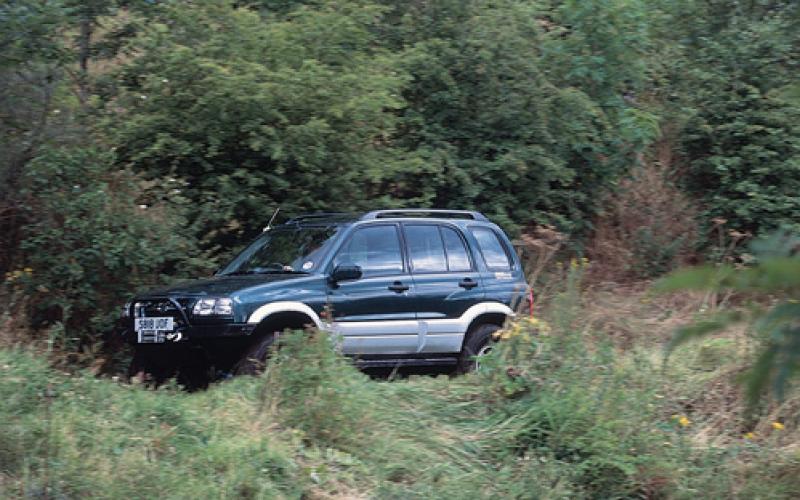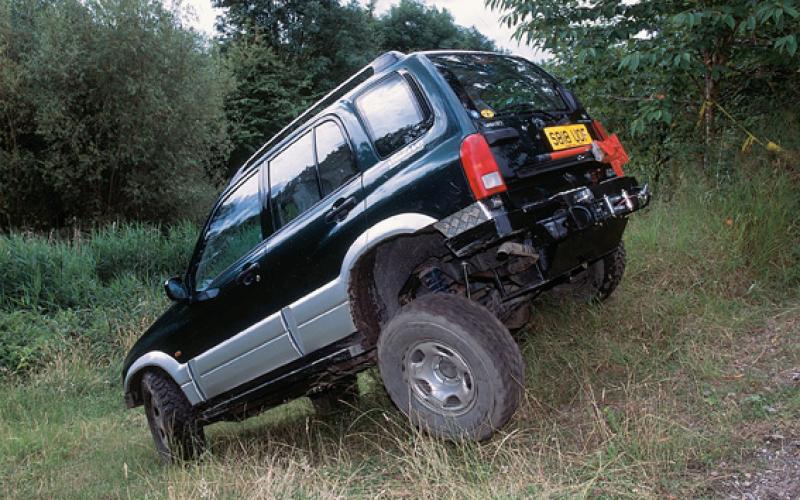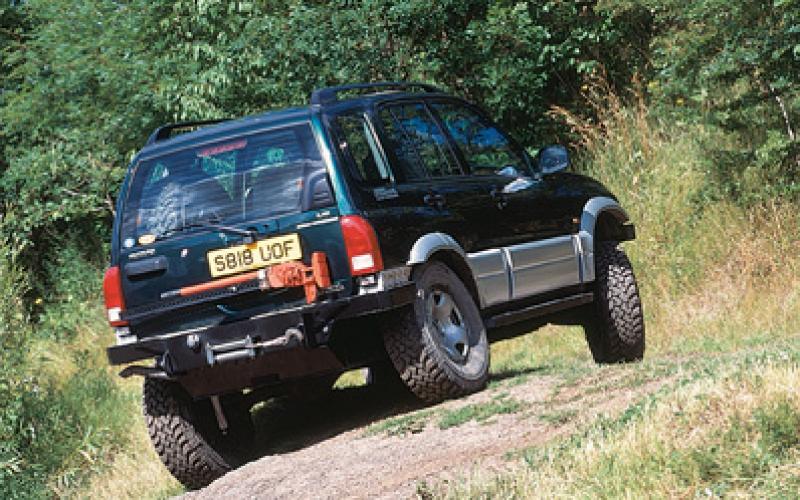 <
>
Original Suzuki Vitaras are getting to the age at which people are starting to use them off-road. The same can't be said for the Grand Vitara, however – which is why Craig Langley's is one of a kind.
'I'm a Suzuki man through and through,' says Craig Langley. He's not joking. Having bought his first SJ410 about four years ago, taken it on a couple of fun days and been bitten by the off-road bug, he now owns two heavily modified Samurais and has a Jimny for his wife.
Enough? Of course not. What you see on these pages is the Langleys' erstwhile family car, a 1998 Grand Vitara V6 LWB, which is currently in the process of being turned into Craig's latest plaything.
The vast majority of Grand Vitaras have so far never even been put into low box, but Craig started thinking about turning his V6 into a big boy's toy pretty much as soon as its three-year warranty had expired. 'I was looking for a nice comfortable vehicle for long-distance off-roading. I'd been thinking about possibly a Land Rover or Wrangler – but having read the magazines, there wasn't much that people hadn't done to them. You know, there are so many people out there that have done every sort of trick possible. So we decided that because the Vitara had been so reliable, and nobody had done one, we'd have a go at experimenting and doing one for off-roading.'
This desire to be different led Craig on a major hunt of the internet, as he searched for the necessary kit to build the mother of all Grand Vitaras. 'We established that we could get some sort of suspension lift, and started from there. That was the basic premise – we needed a lifted car, because obviously the Grand Vitara has quite low ground clearance in normal trim.
Said suspension system was a 21⁄2-3 inch Calmini kit, supplied by Specialist Leisure, which was augmented by a 11⁄2 inch body lift built by Craig's friend Shaun Briggs. Shaun's been the man behind the majority of the mods on the vehicle, having also designed its rock sliders and front and rear winch bumpers, relocated its fuel tank and trimmed out its interior for serious action.
Shaun modified the Calmini kit as he worked, moving the radius arms back slightly and altering the position of the rear shocks to get exactly what he wanted out of the components. The results allow Craig to run on 265/70R16 rubber – he's currently using Bronco Terminator remoulds, fitted on standard rims.
Does it feel underpowered with the larger tyres? 'We're thinking of down-gearing it, actually,' says Craig. 'We've lost a lot of the towing capability of the vehicle. Not so much in low ratio, obviously, but there's quite a drop-off when you're towing another vehicle. I think that's down to the bigger tyres, and obviously the weight's increased, too.'
One of the main reasons for this is that the Suzuki is now laden with a Superwich X9 at each end. Using the same model twice makes sense because, as Craig puts it, there's an element of built-in redundancy. 'If the front burned out, we could always take the one off the back and keep going forward.' Shaun made the winch bumpers himself, in the case of the rear structure also having to use chequer plate to fill the chasm left when the enormous original bumper came off.
Being an auto-electrical by trade, Shaun wasn't about to cut corners when it came to powering the winches. That's why what was once the nearside rear passenger's footwell now hosts a pair of Optima dry-cell batteries, dedicated just to the winches but set up so that the main battery can also back them up if they start to flag.
Shaun's not a fan of the split-charge systems often used to power winches. 'You're pulling 300 amps when you're winching hard, the biggest split-charge relay you can get is 80 amps, so something's got to melt. It just isn't worth split-charging for winching – the more capacity, the better.'
Further belt-and-braces modifications include body armour to the vehicle's underside. Being used to Samurais, Craig was worried about constantly grounding out the Grand Vitara, so once again Shaun was called upon to make up skid plates for the steering, sump and transfer box. These go with the new tank guard, and a rerouted exhaust, to make this a Grand Vitara that definitely won't be leaving its components on terra firma without putting up a mighty struggle first.
Even if it does get hung up, a high-lift jack goes with the twin winches to ensure the vehicle won't stay stranded for long. This is mounted on the rear door, making use of the spare wheel carrier – which in turn was left available when the spare was moved into the rear cabin. The reason for doing this is that with the chunkier back bumper, it was no longer going to fit in its original location – and with the Grand Vitara now only needing to seat three people, instead of the five Suzuki envisaged, there was a redundant belt mounting behind the passenger's seat that could be turned into its new home.
As well as this, and the dual Optimas in the footwell below it, the entire load bay has been chequer plated in readiness for the sort of service it'll see once Craig starts hitting the trails. There's also going to be some new metalwork in there soon when Shaun gets his hands on it again, in the shape of the rear brace for a roll-cage. This is going to be of the external variety, for the very simple reason that its purpose will be as much to do with protecting the vehicle's bodywork as keeping its occupants healthy when things go pear-shaped.
Further plans include front and rear ARBs to replace the standard open diffs, and there'll be a snorkel on the way once the shape of the roll cage has been finalised. 'This is the first stage,' says Craig. 'I've designed it so it won't take much to step it up that extra bit. We're going to use it a few times, see what needs to be done and either change or upgrade parts. It seems to be doing okay, to be honest.' A much longer-term plan involves replacing the independent front suspension with a live axle… yes, this really is a Grand Vitara we're talking about.
And what does someone do with such a vehicle, particularly bearing in mind that they already own two other heavily modified Suzukis? 'It's basically for adventure trips abroad. It's not going to be used for anything extreme at the moment, but obviously in five or six years when it's picked up a load of dents, it'll go that way more and more. But initially it's for adventures, going abroad and doing the Andalucian Trial, the Mille Rivières, that kind of thing.
'I won't smile as I hit the tree, but I'll accept it. I'll try and budget to get it repaired, but who know? When you finish a vehicle, that's the best it's ever going to look. Even if you don't go silly, it's going to get scratches from brambles. It's the first dent that hurts.'
Share this article