Brains and Beauty
Originally Published: November 2016
Words: Paul Looe
Pictures: Harry Hamm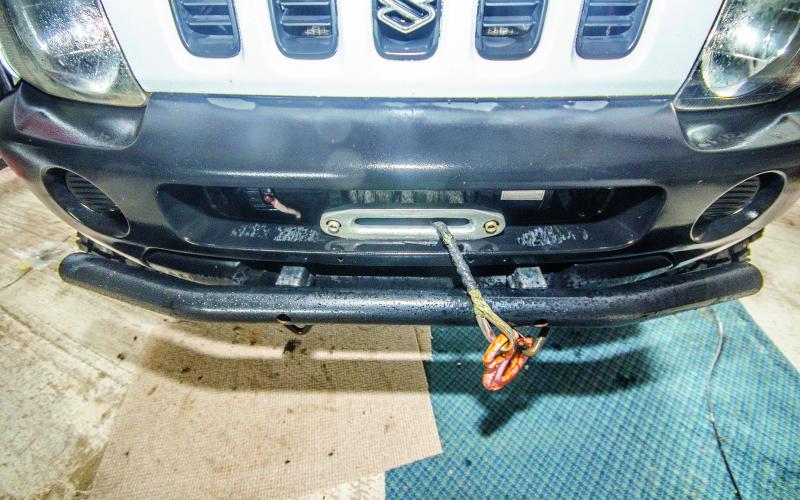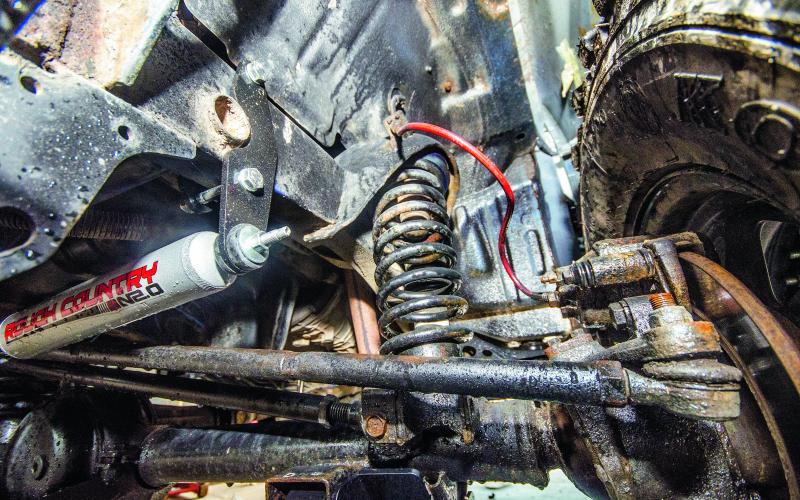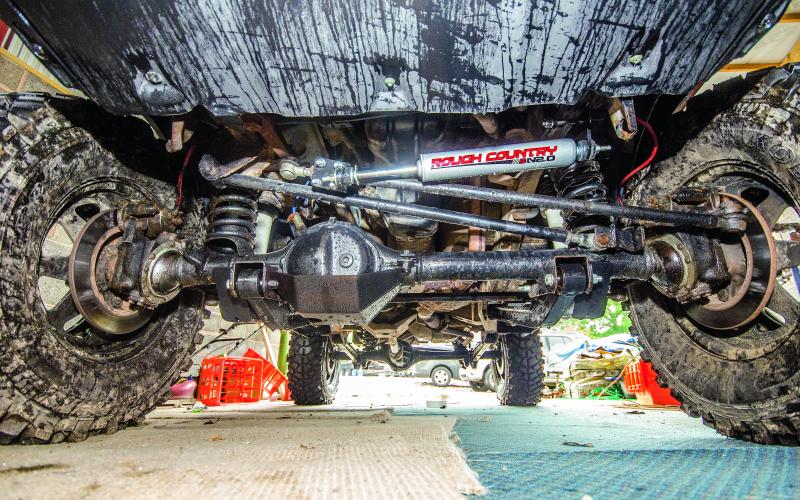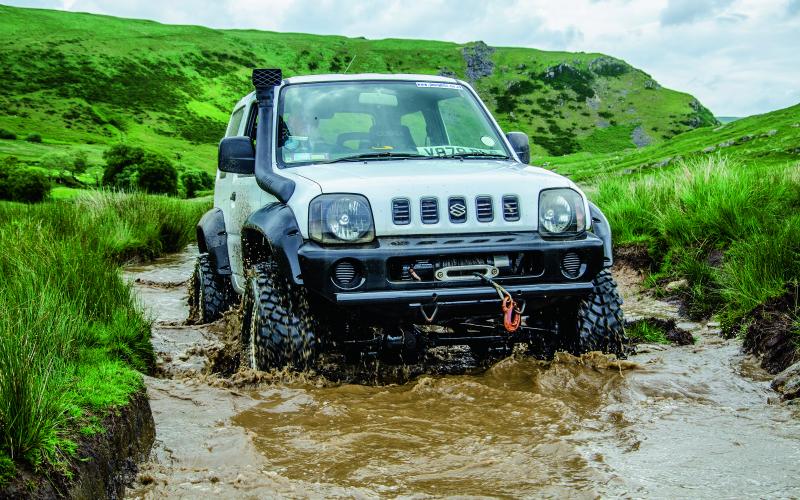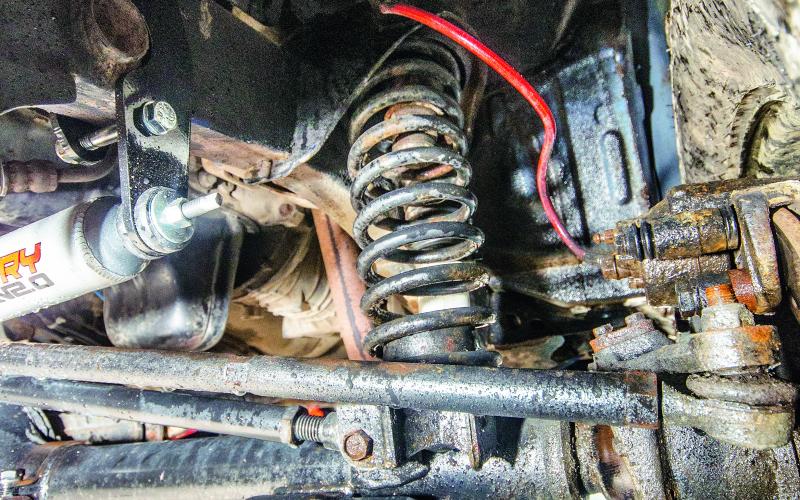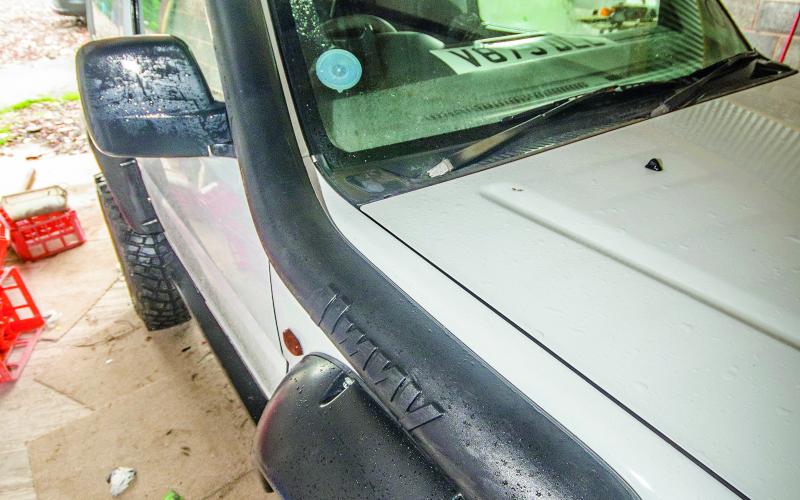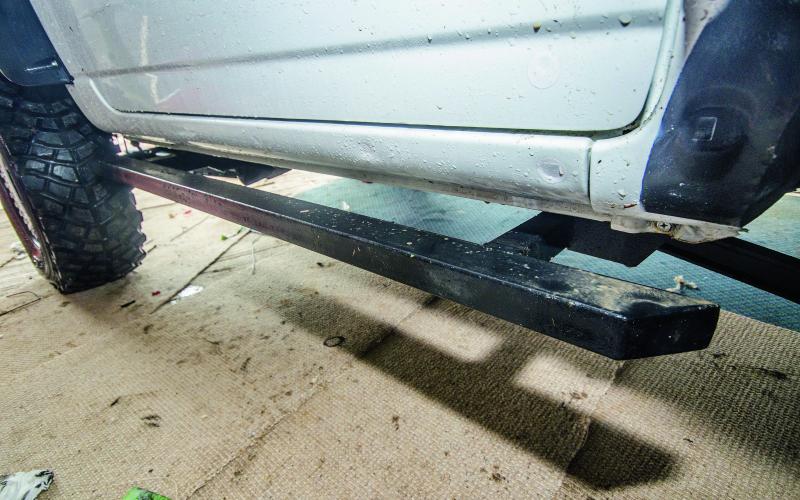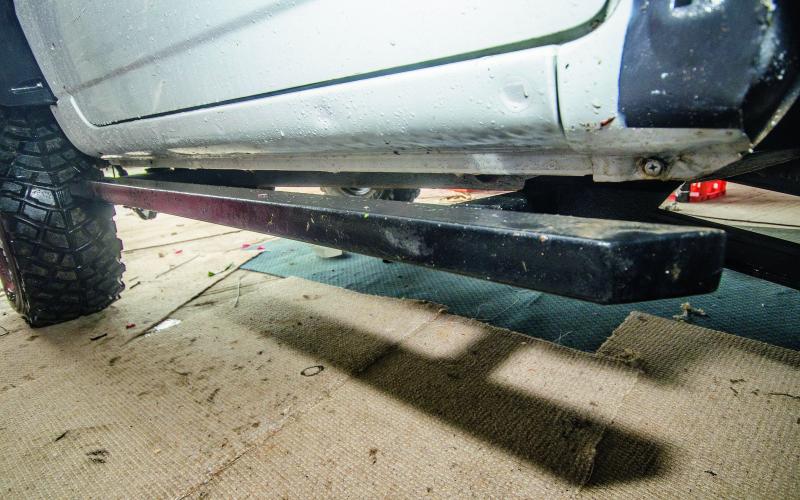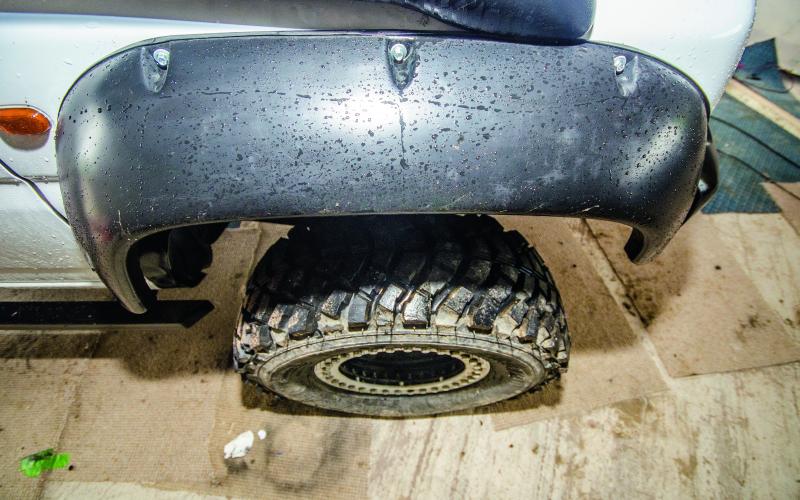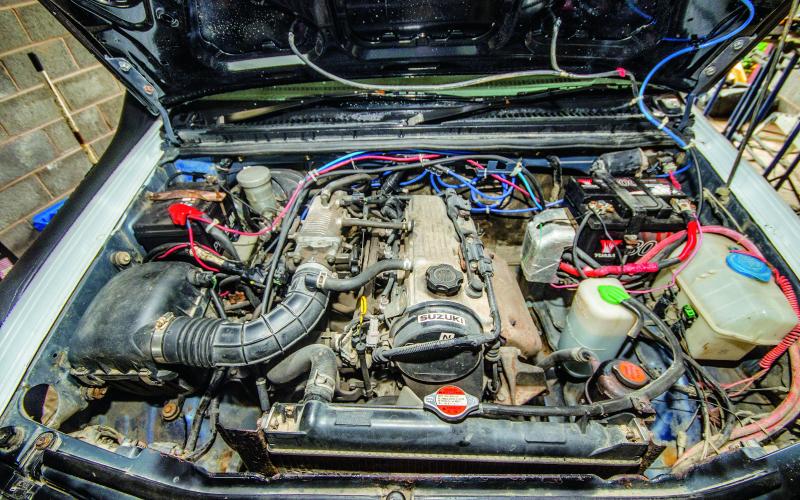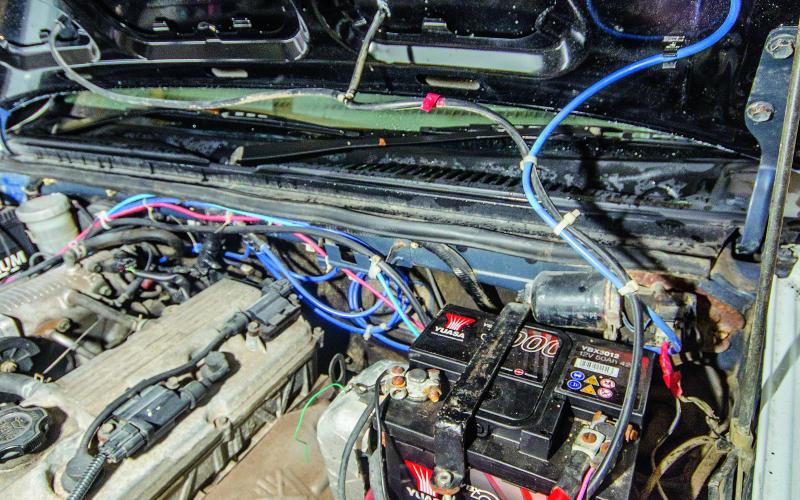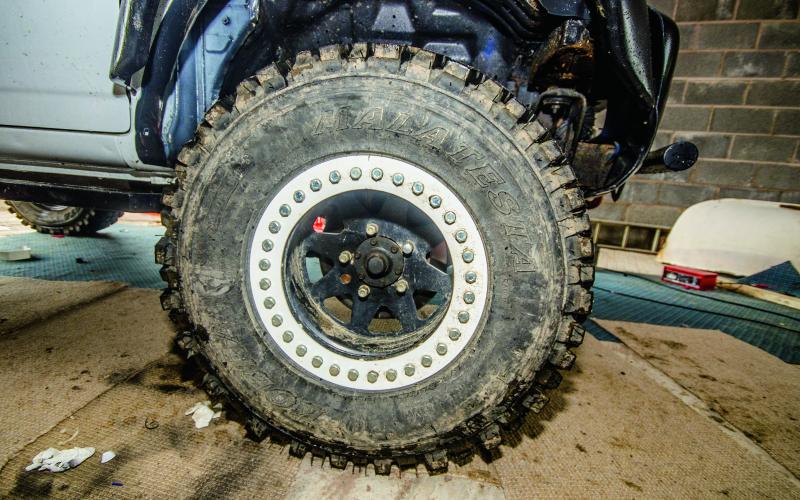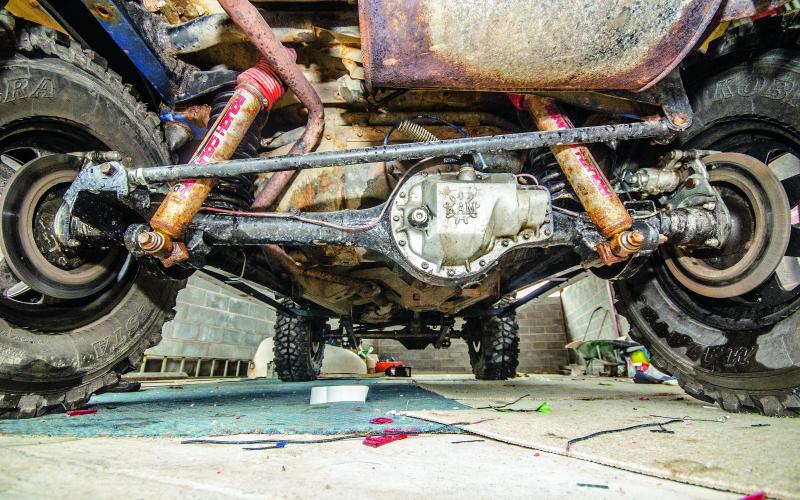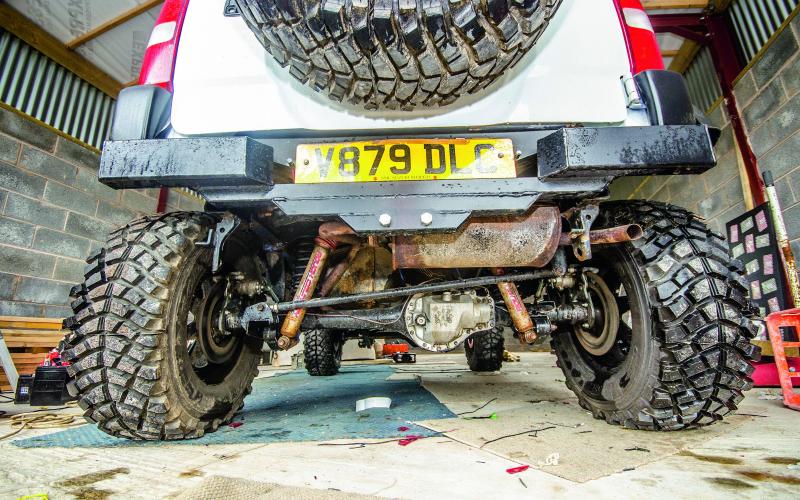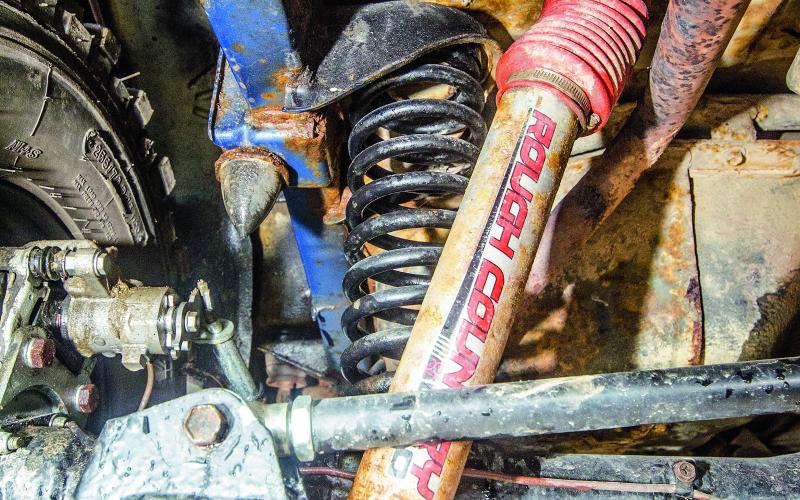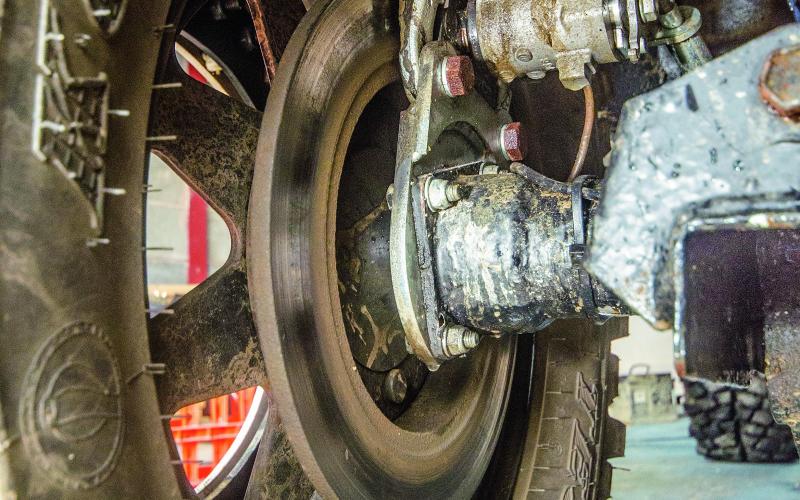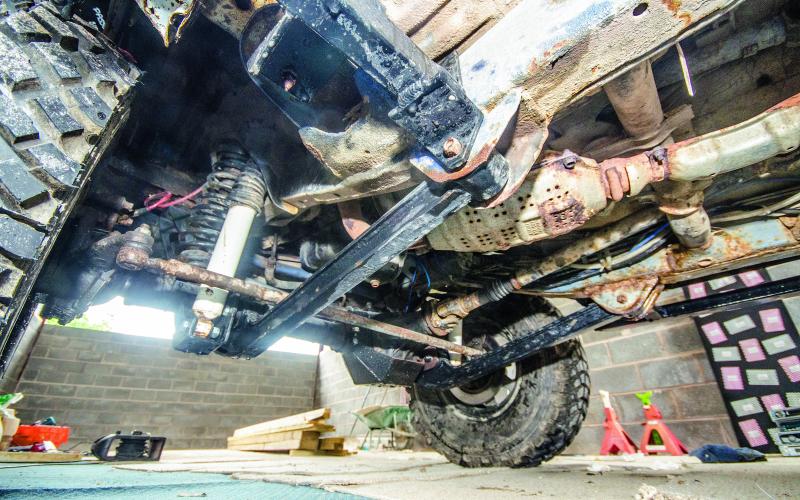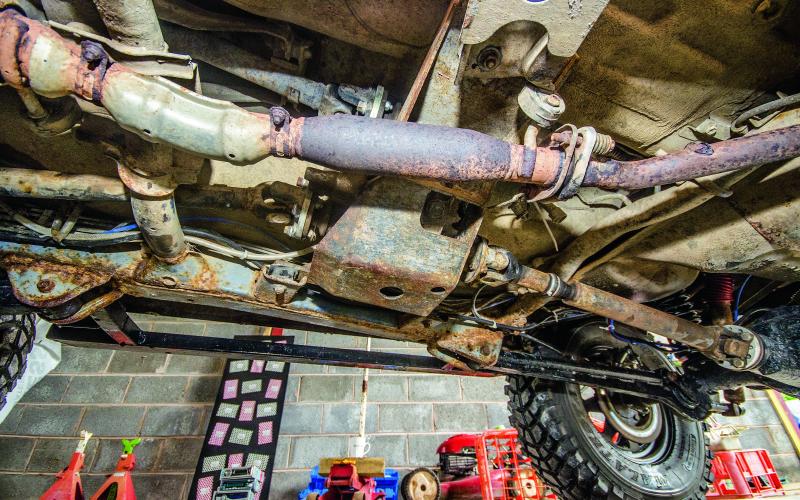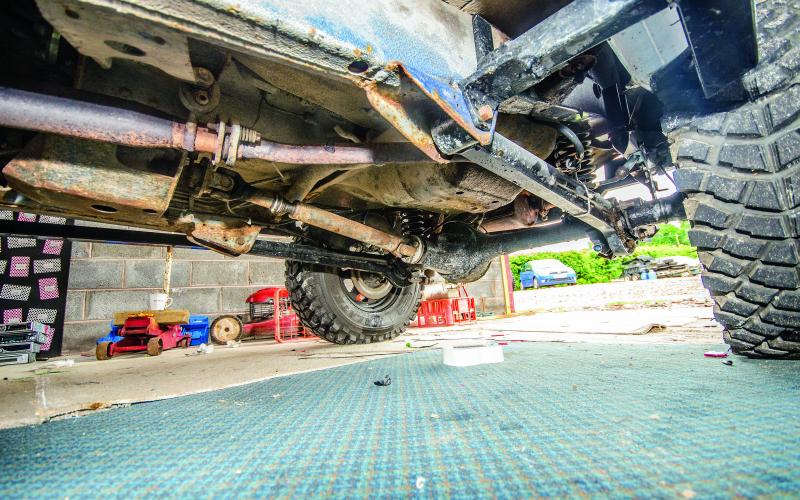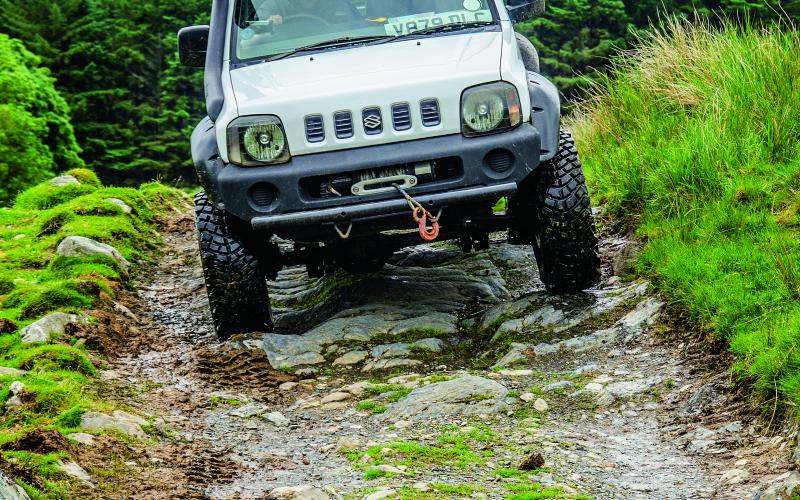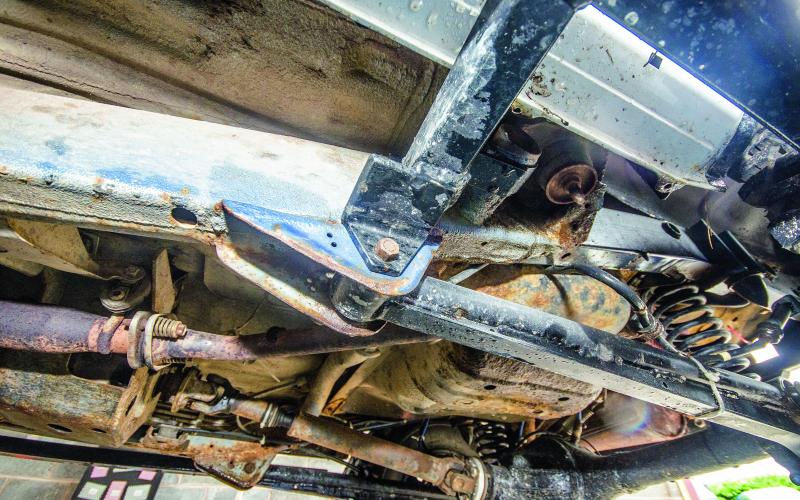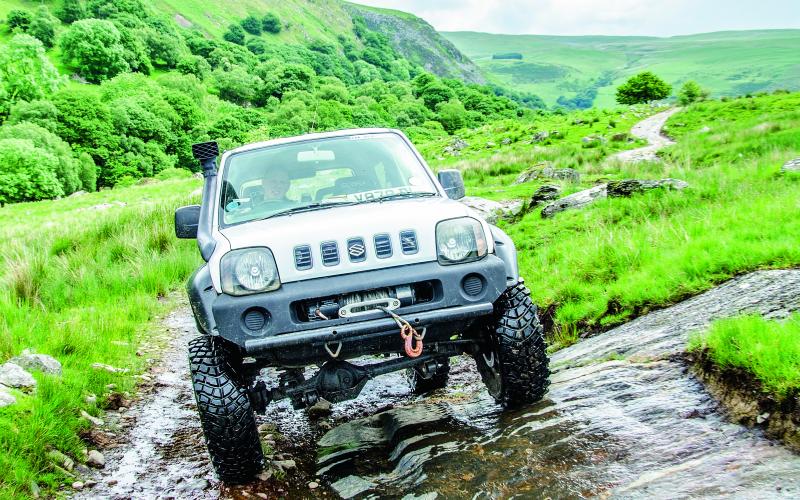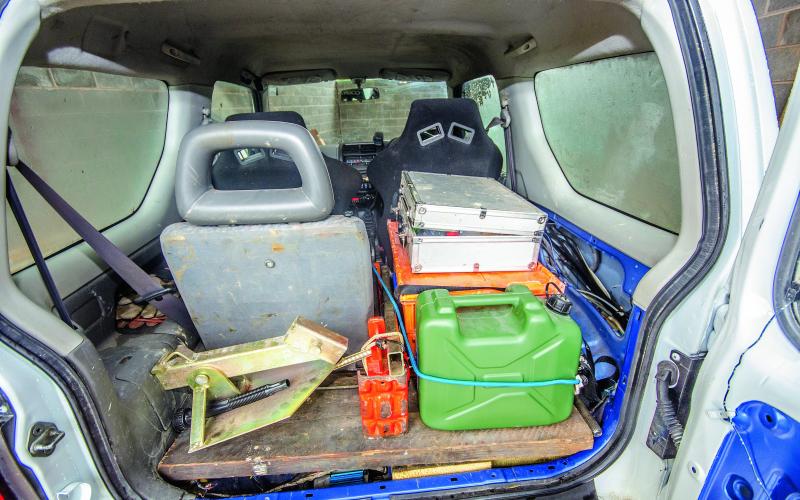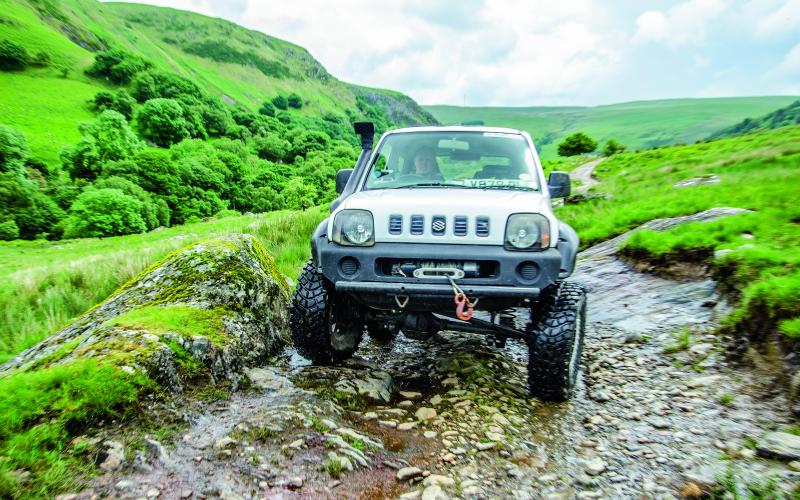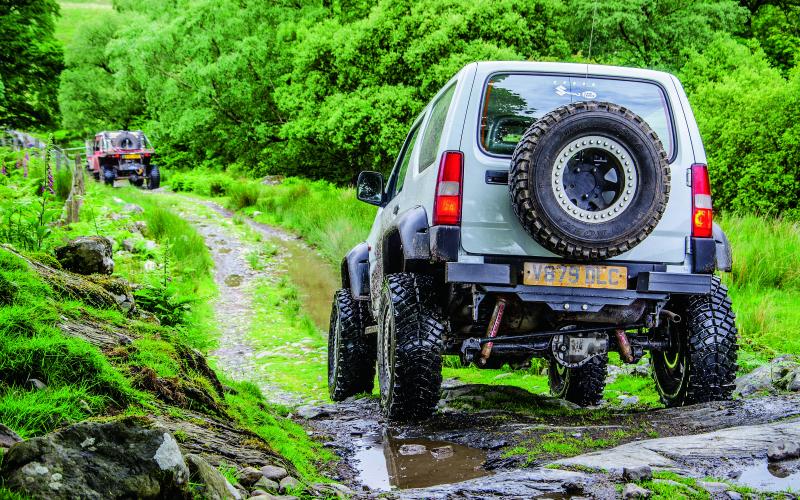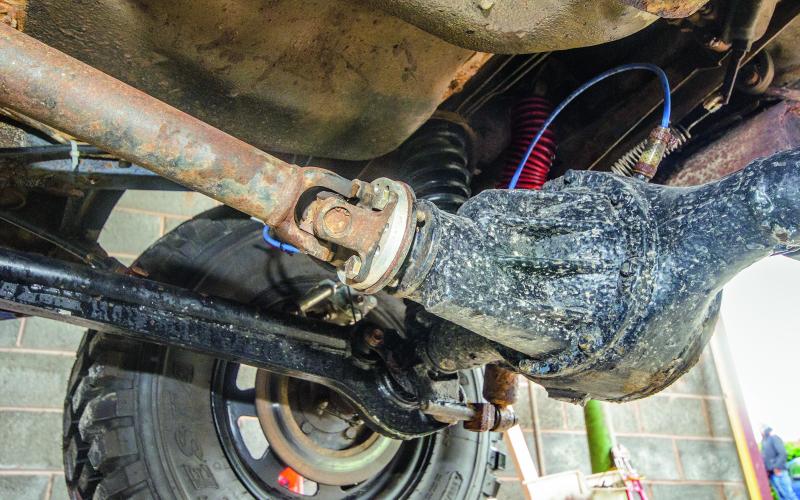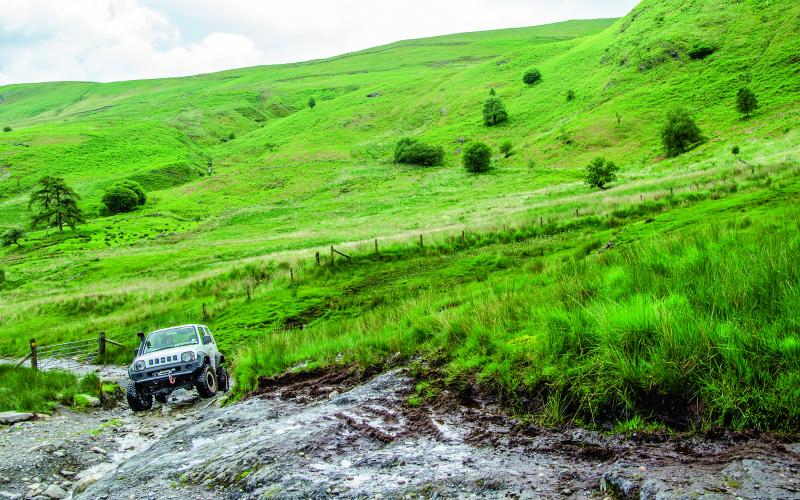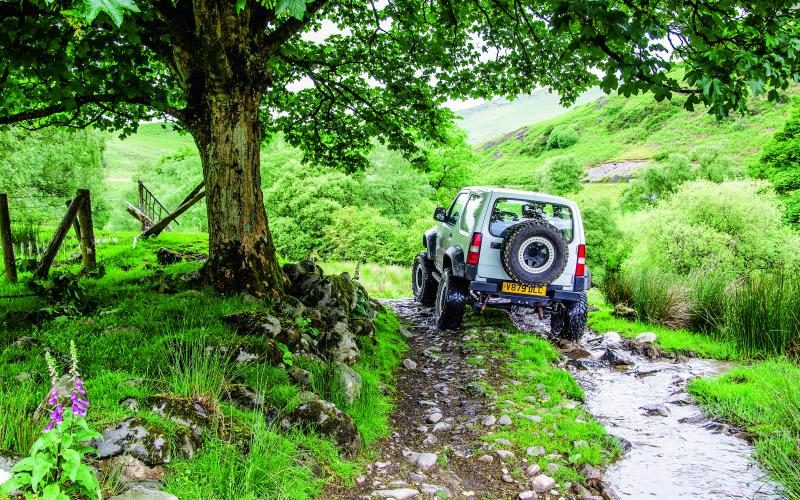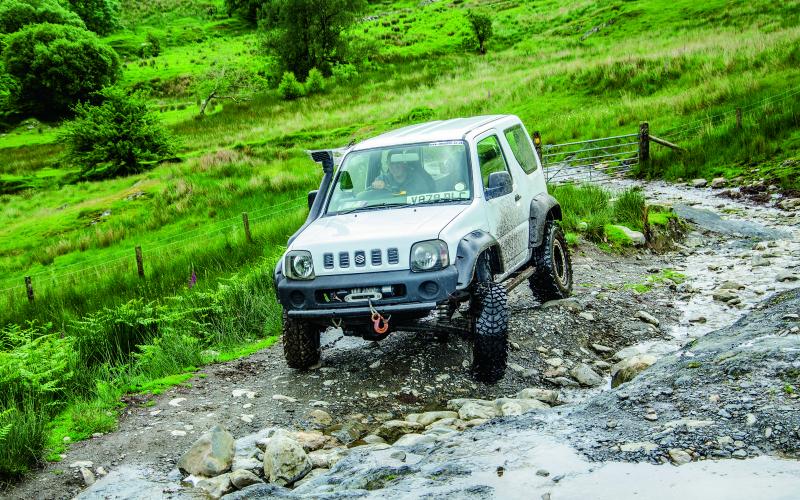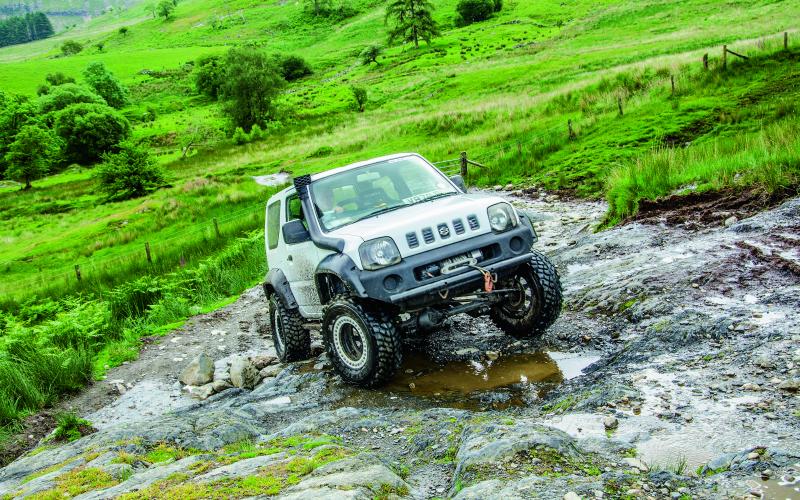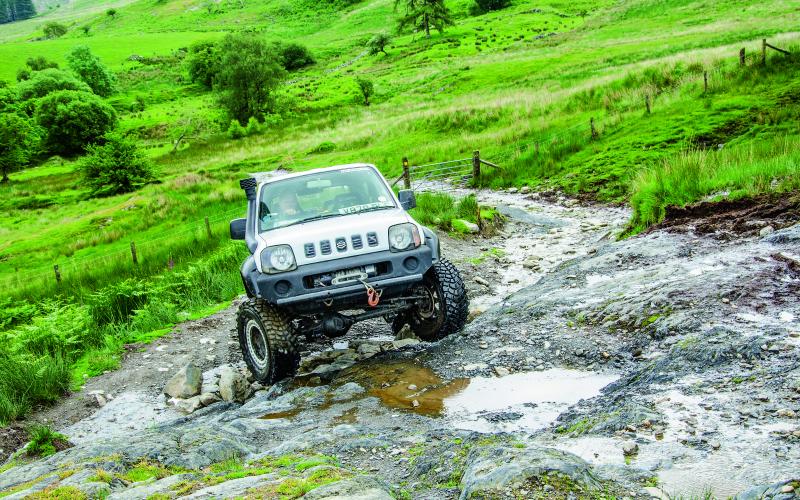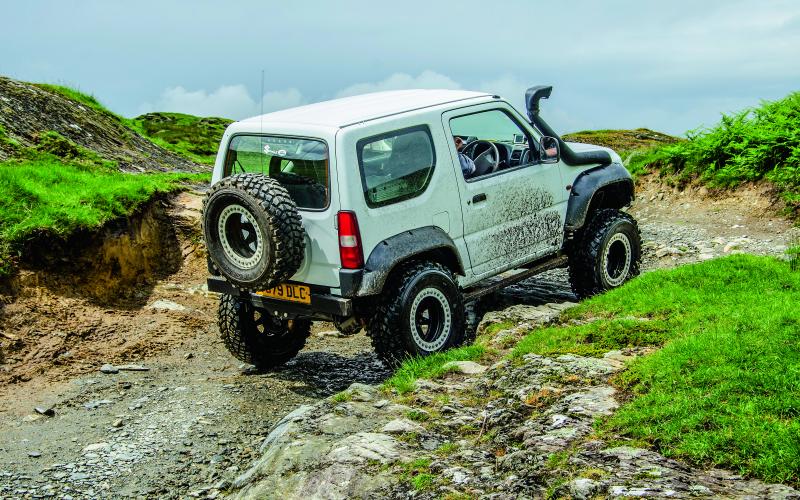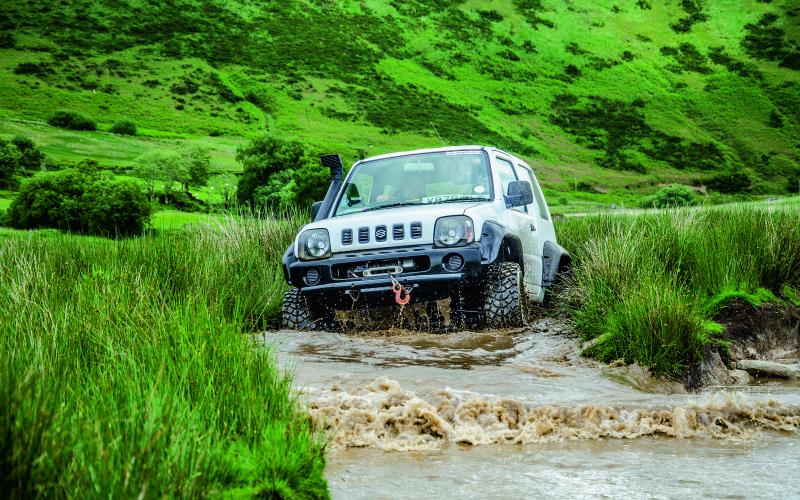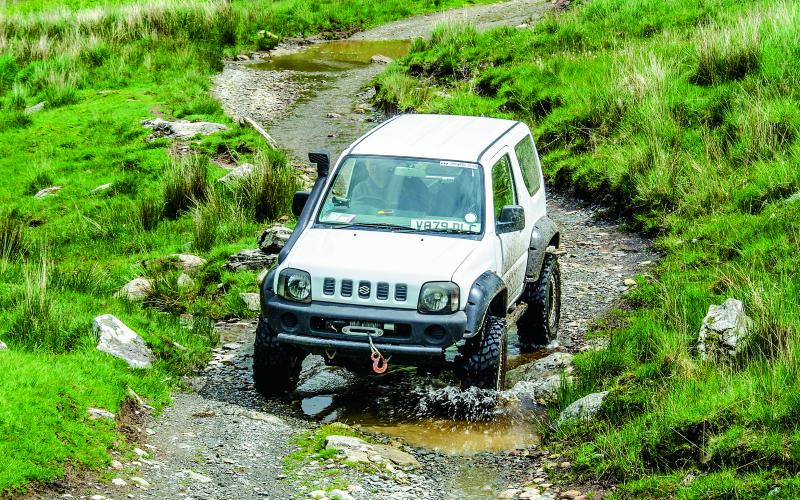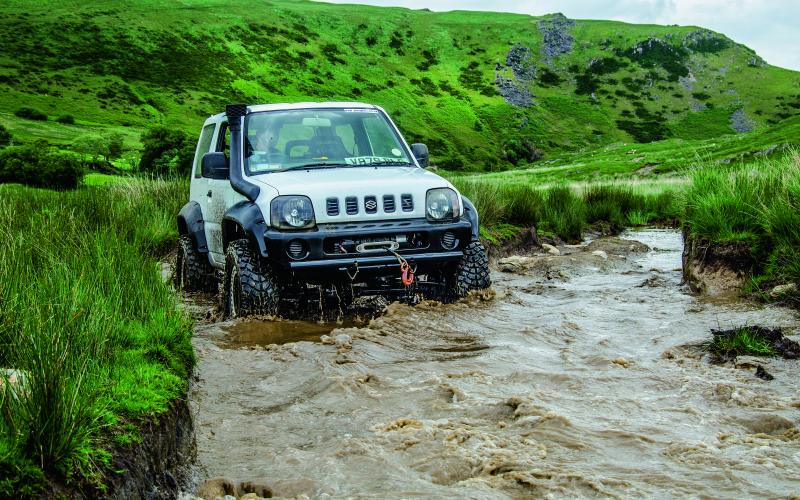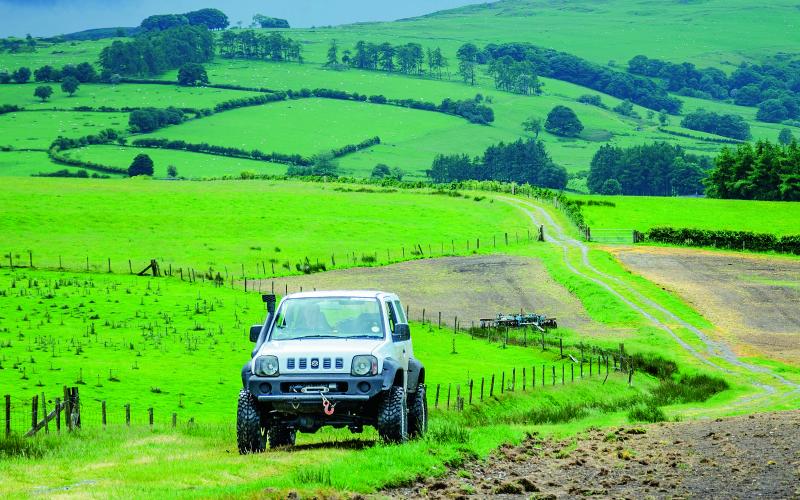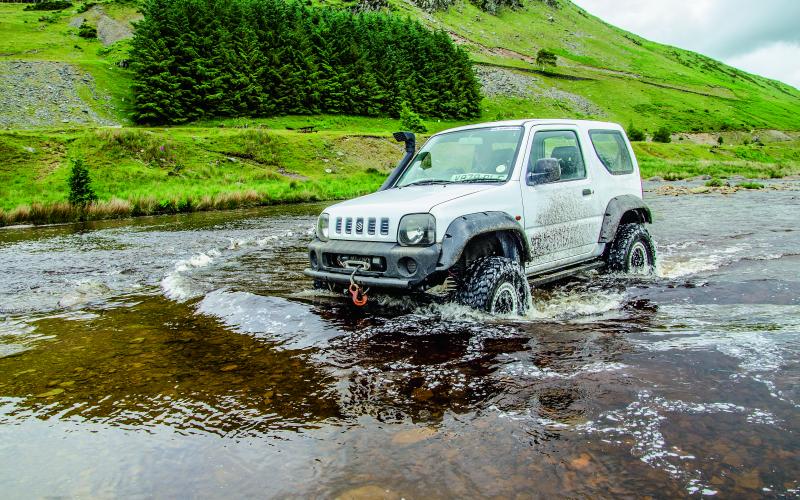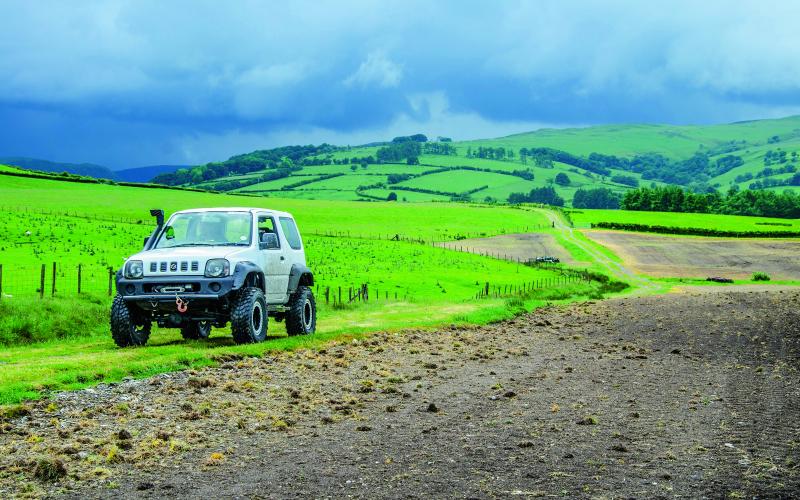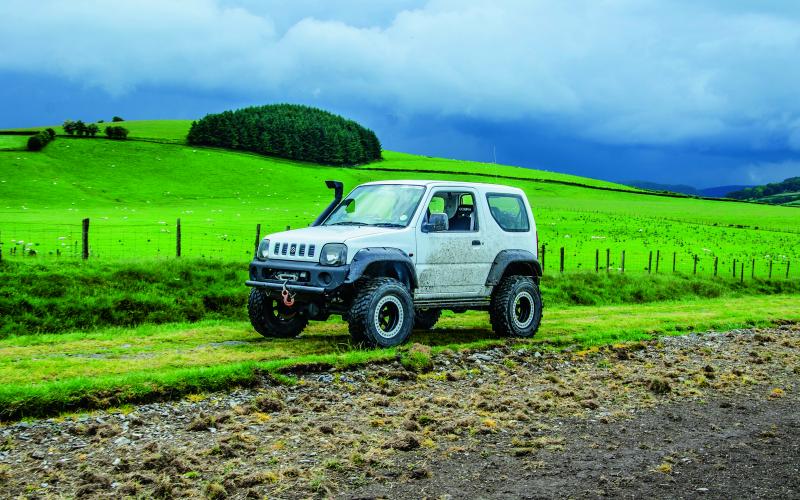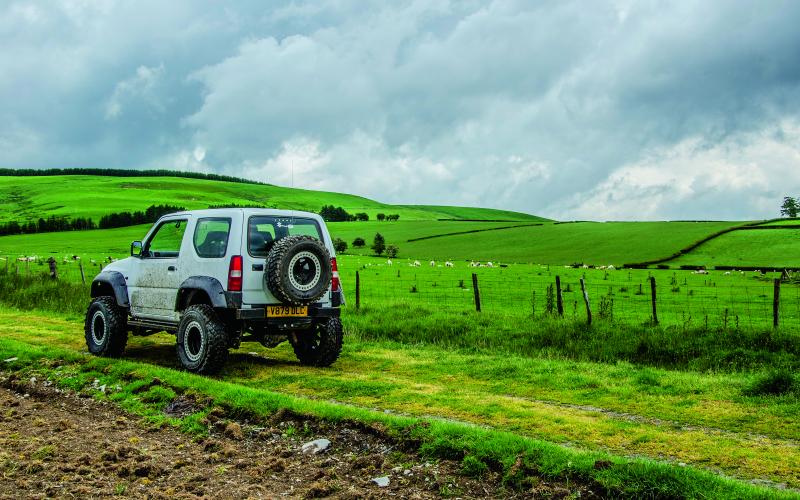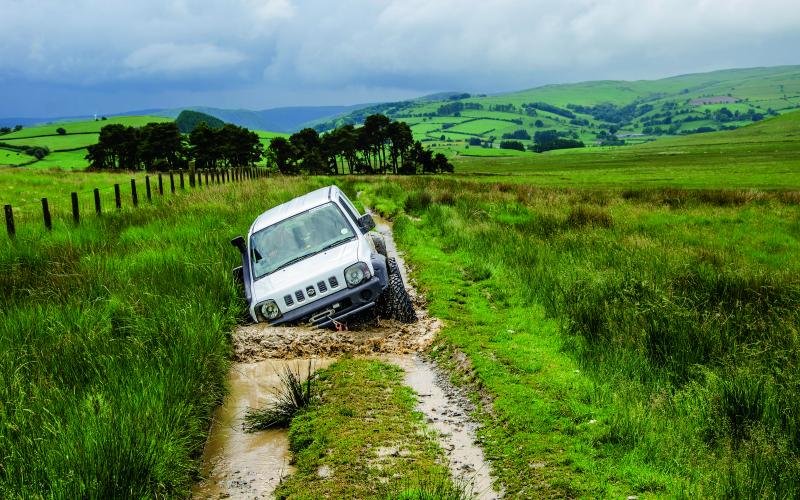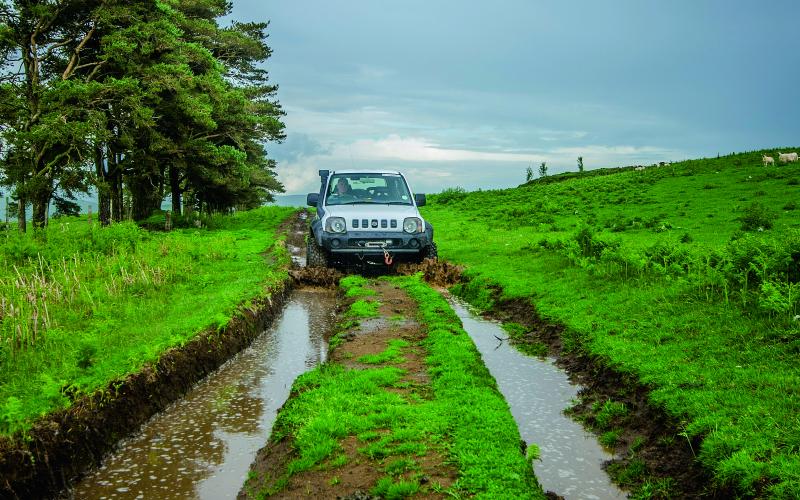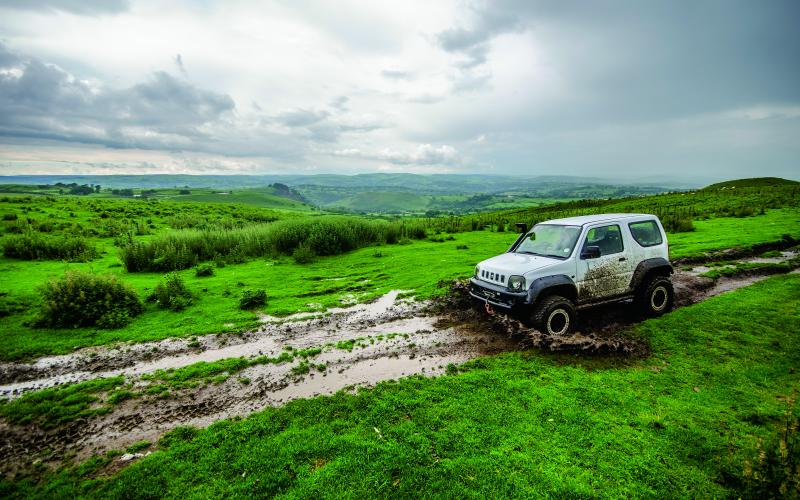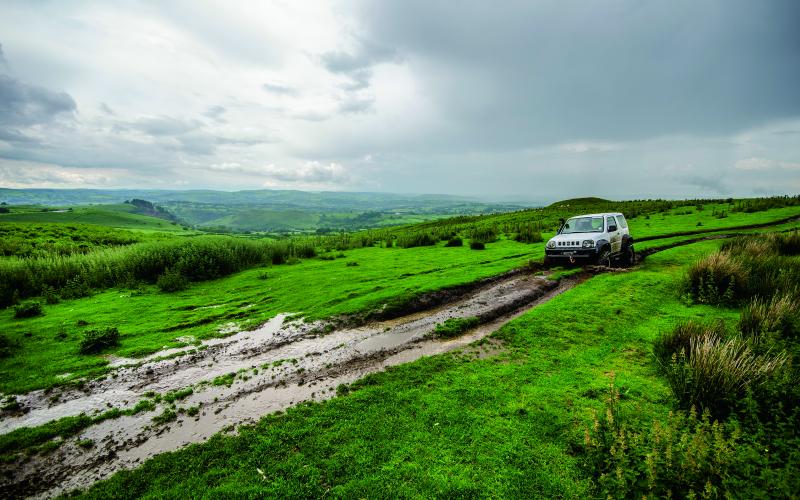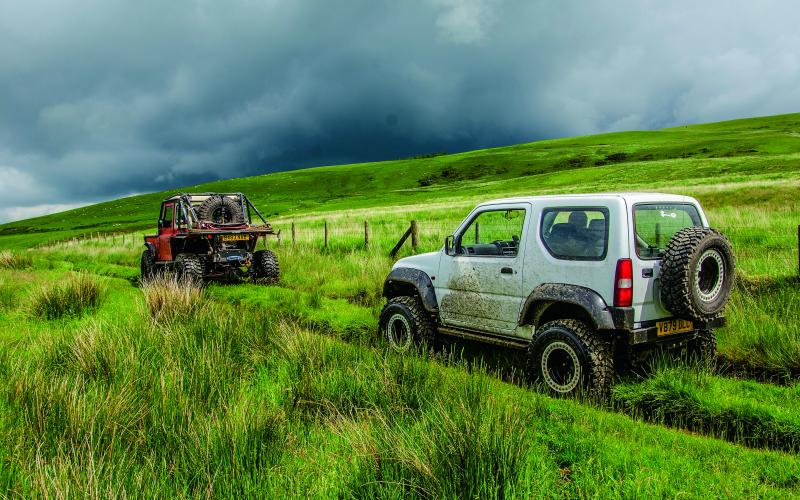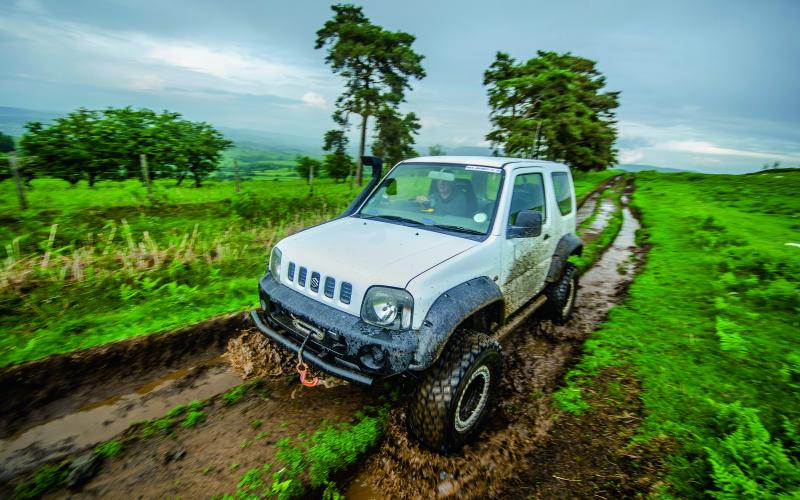 <
>
All too many modified 4x4s are either great looking but complete strangers
to off-roading, or tough as old boots
but about as attractive to look at.
Ashley Bonwick-Smith takes great pride in his Suzuki Jimny's appearance – but every bit as much in the fact that it can climb over stuff nobody who sees it
can believe.
When you're a fully qualified welder, what are you going to do to earn your money? You might well be expecting the answer to include some sort of reference to welding, but in Ashley Bonwick-Smith's case he started a flooring business instead.
Now, if he was installing floors in battleships, welding might have been a useful skill. But there's not much call for that where he lives in Llandrindod Wells. So instead, here's his car.
There are a few steps missing in the tale, needless to say. He's not originally from Mid-Wales, but life saw him relocating there a few years ago and when you're into off-roading, who wouldn't be happy with that?
As is the case with so many off-roaders, the sort of stuff he started out with was the kind you do on two wheels. He was pretty handy at it, too – though he admits that when he moved to Wales, having become used to winning things he was suddenly up against motocrossers and enduro riders from a whole new level.
That's not what pushed him on to four wheels, though. In fact, he says, he had just about got himself to the point of being competitive with the local riders when he set up his business. And if you run your own business, you'll know that dropping a bike could cost you a lot more than just a couple of weeks spent eating through a straw. 'I couldn't afford any injuries,' he confirms. 'So I turned my attention to off-roading.'
He already had some previous here, having owned a boggo Suzuki SJ just after passing his test. 'I regularly got that stuck,' he confesses.
'I couldn't afford mud tyres at the time!'
As you'll have spotted, he can now… along with a nifty set of beadlocks to keep them where they're meant to be. There's some A-list stuff on board the Jimny he runs these days, from the likes of ARB, KAM and Rob Storr, but however tidy it looks this is no chequebook motor. 
'I have always enjoyed the workshop side of the hobby,' Ashley explains. 'And as a welder, it was a chance to use this otherwise useless qualification to modify some of the parts myself!'
For 'modify,' read 'make from scratch.' The Jimny's rock sliders and rear bumper are all his own creations – and so too is a hidden winch mount which he designed and built because he wanted to stay as close as possible to the showroom-standard look up front.
Most people who modify 4x4s tend to ditch the manufacturer's bumper and replace it with something big, heavy and spectacular. But Ashley wants his Jimny to stand out because it looks like a good Jimny, not a hardcore piece of metal that could be just about anything underneath. To this end, he decided against fitting a roll cage – on the basis that this would 'spoil it.'
Something he did do, having got the truck the way he wanted it, was spend £2000 on a full respray. Which kind of ties in with his views on not turning it into a steel frame on wheels. He did take it away from the standard Suzuki image another way, too, by fitting wheelarch extensions from a Defender to cover the wider, more offset rim and tyre combination he had installed.
But since the early days when his only mods were a snorkel and a set of mud tyres, it's been a long and winding road to get here. As long and winding, indeed, as some of the glorious byways with which his adopted home is blessed. And it was those lanes that got him started, in a manner of speaking, after he joined the local Mid Wales Off Roaders forum and started tagging along on trail runs.
These were interspersed with playdays, which might explain why the Jimny has developed into the lifted, lockered machine it is today. 'More recently,' adds Ashley, 'I have done a punch run day that I really enjoyed' – if you're looking at those straight panels and that gleaming paintwork, you're probably cringing a bit too.
Anyway, it's the laning that's led him there. Via a 4.5" suspension lift, heavy-duty halfshafts, front and rear lockers and, the icing on the cake, an 8:1 Rock Lobster transfer case. This was so effective for ultra-slow work that having already fetched out the original 1.3-litre engine for a 1.6-litre Baleno lump, Ashley pulled the bonnet back open and swapped it back in. 
Asked which mod he rates most highly, he scores it as a draw: ''The lockers, combined with the silly slow transfer box in a small, lightweight truck like this. Most people are amazed at what it will climb. It's pretty happy as a green laner and unstoppable at pay and plays. I would like to trial it now, but it's too nice for that.'
So if you were cringing at the idea of him using it in winch comps, fear not. It's going to carry on pounding the beat on Wales' lanes, but as a project it's finished. 'I'm going to concentrate on a trailer,' Ashley reveals. 'My next project will be less about the looks!'
That seems fair. And having had the Jimny off the road for a full year while seeing it through from completely standard to the way it is now, you can forgive him for not wanting to wreck it just because it happens to be the first one he built. As it is, with his dad working by his side, he's demonstrated a tremendous aptitude for creating a vehicle that ticks all the hardcore off-road boxes – then invents a few new ones of its own so it can tick them too.
The world of modded off-roaders sometimes seems to be divided into ratty playday hacks and loadsamoney pose trucks. But while Ashley's Jimny does have stuff on it that cost money (loads of), as we've already said there's no way you could call it a chequebook build. It's a fine example of a truck that's been developed and developed and developed – but whose owner is as proud of it for the way it looks as for the things it can do. And he has every right to be proud of both.
Share this article