A Good Start
Originally Published: July 2015
Words: Words Paul Looe
Pictures: Pictures Harry Hamm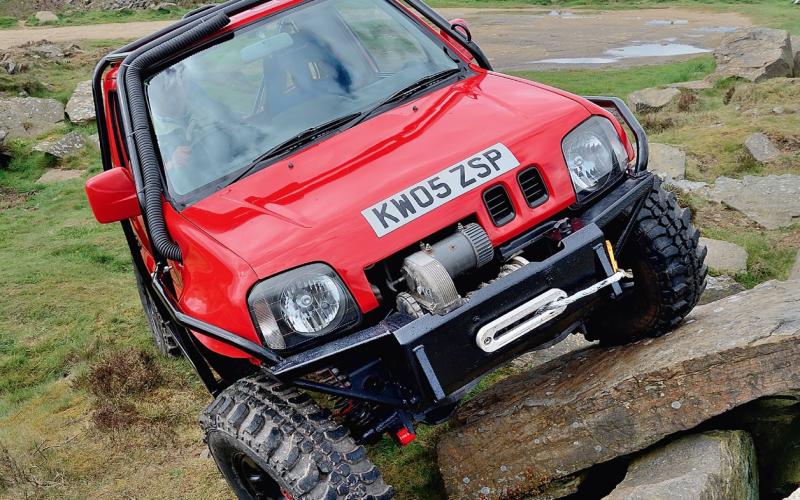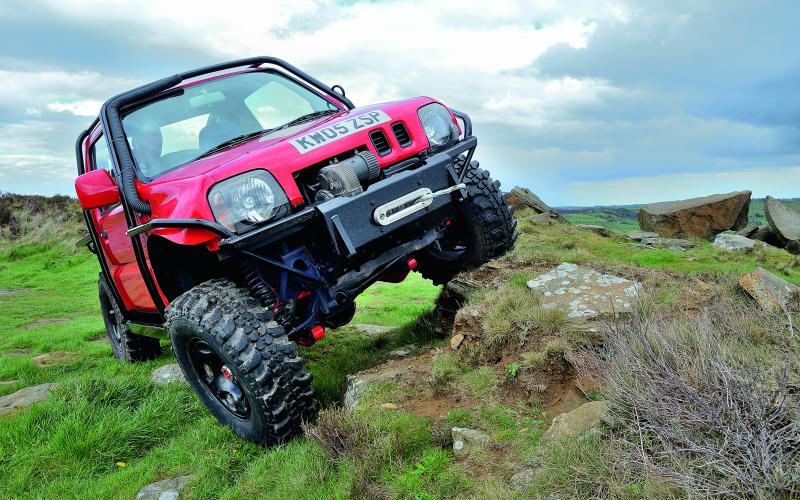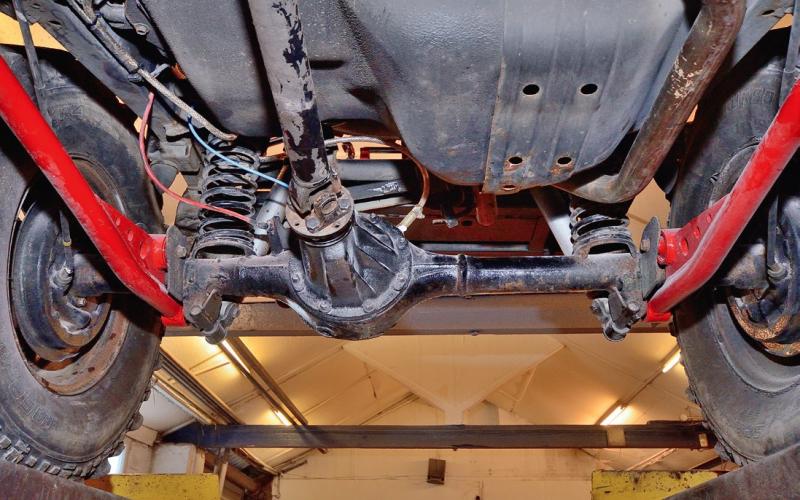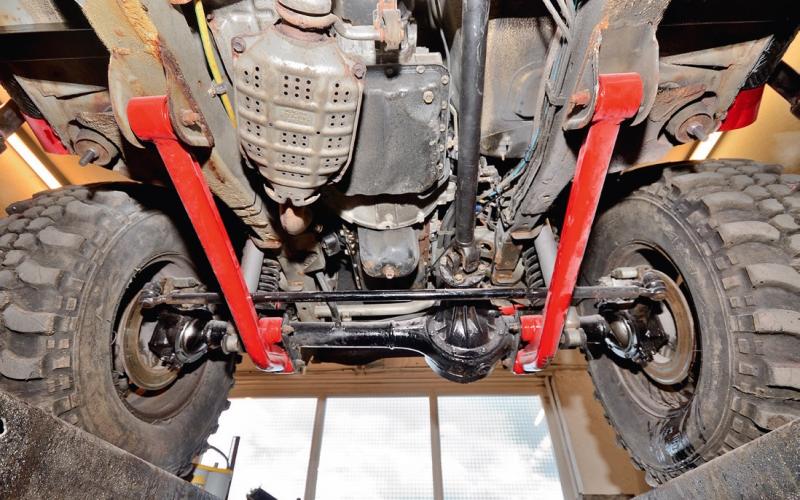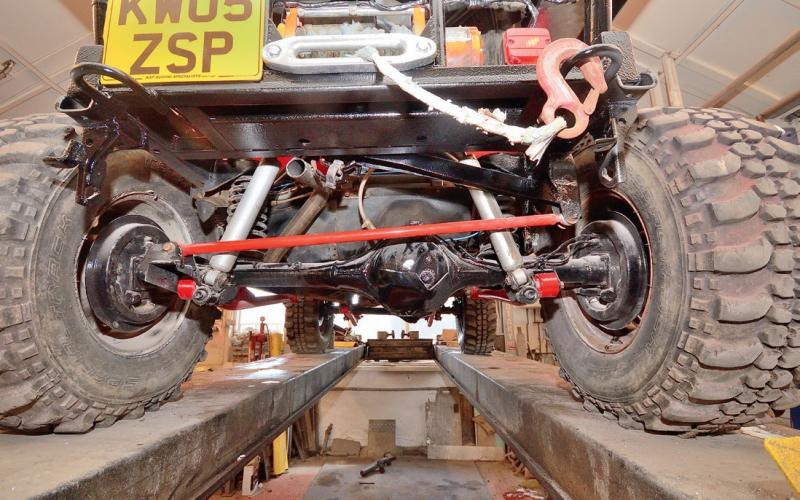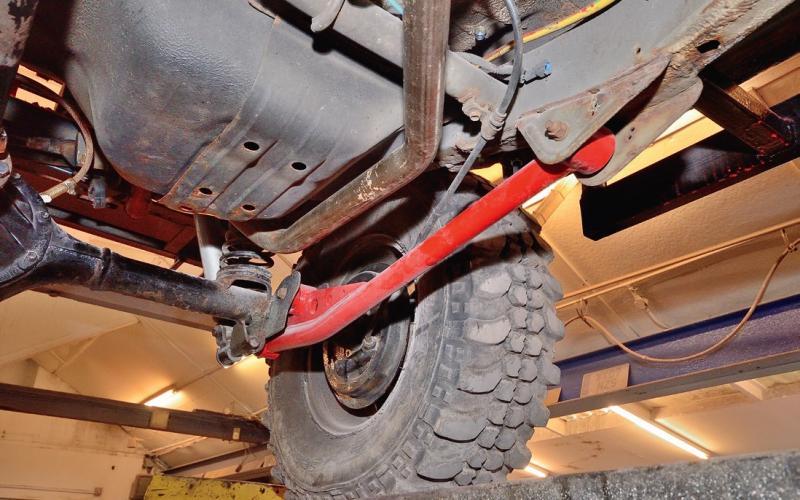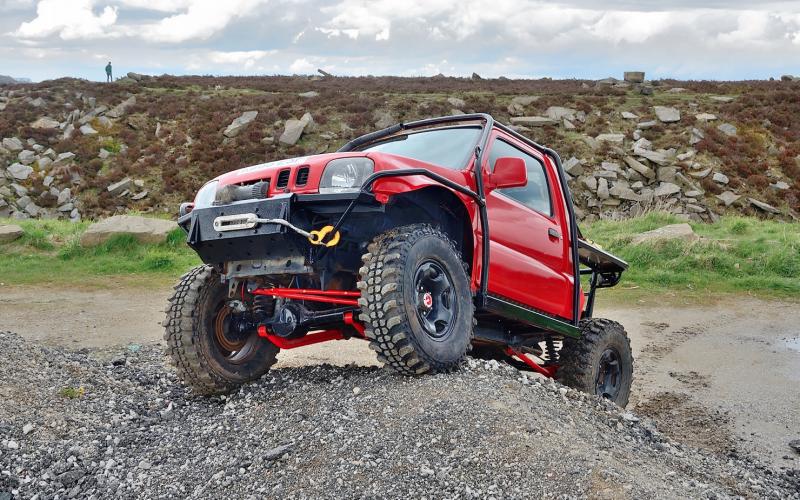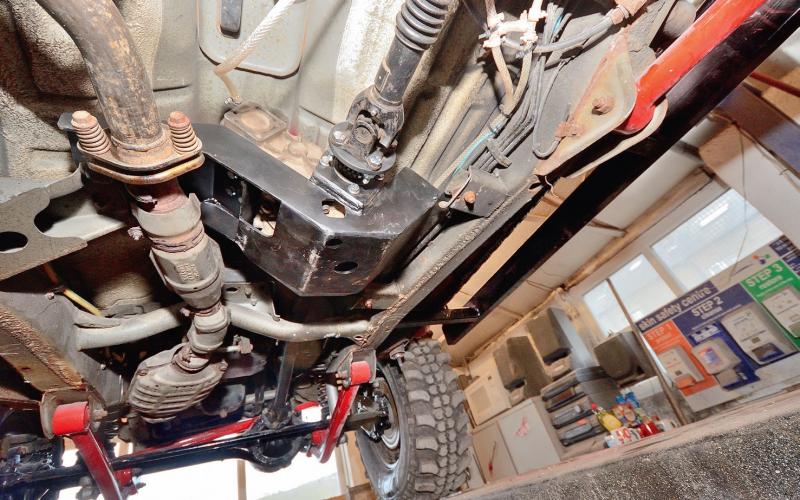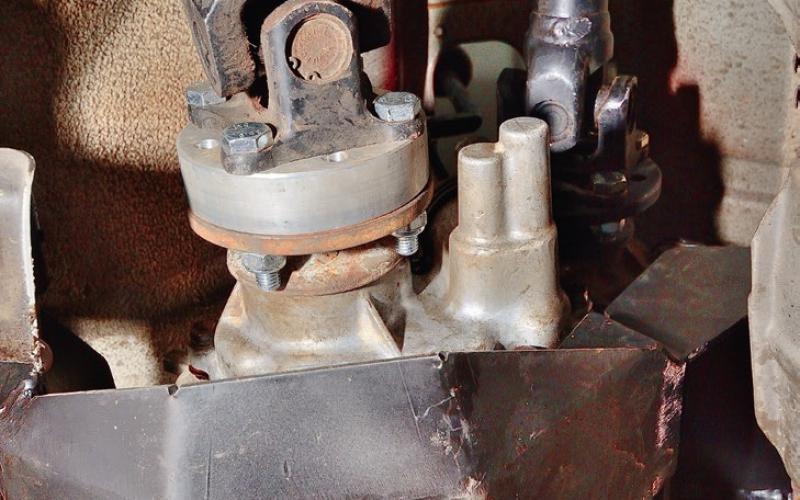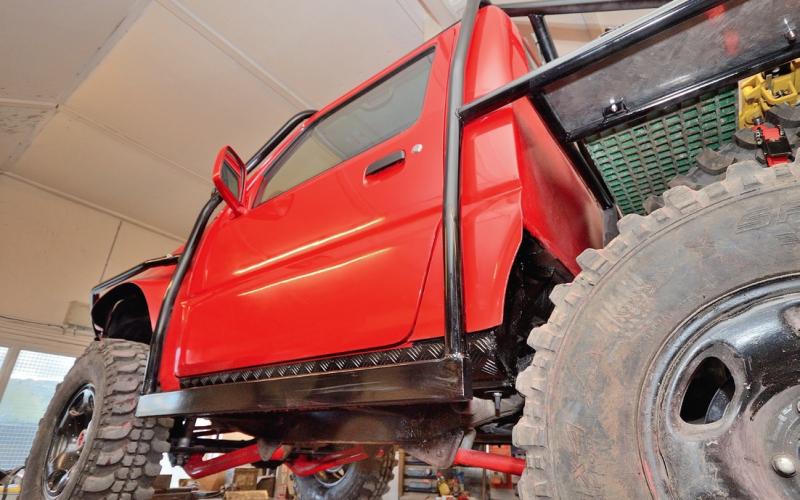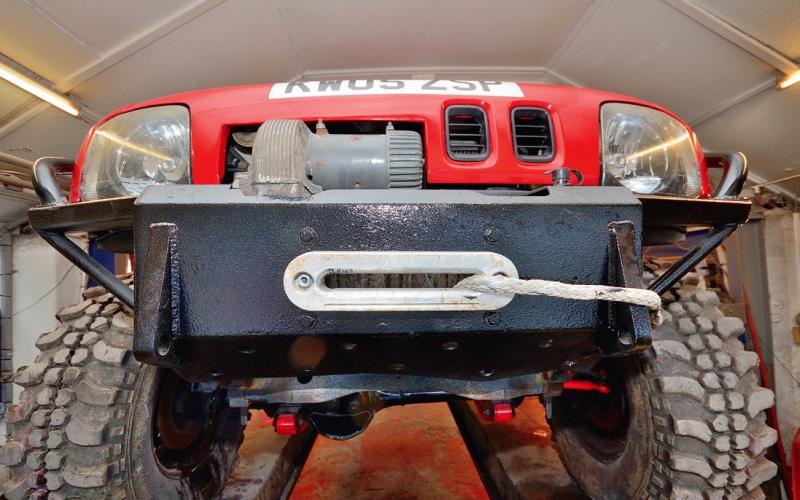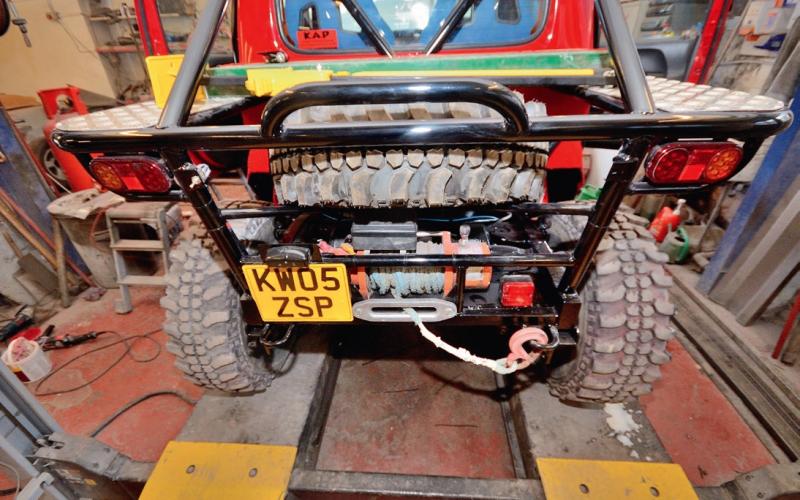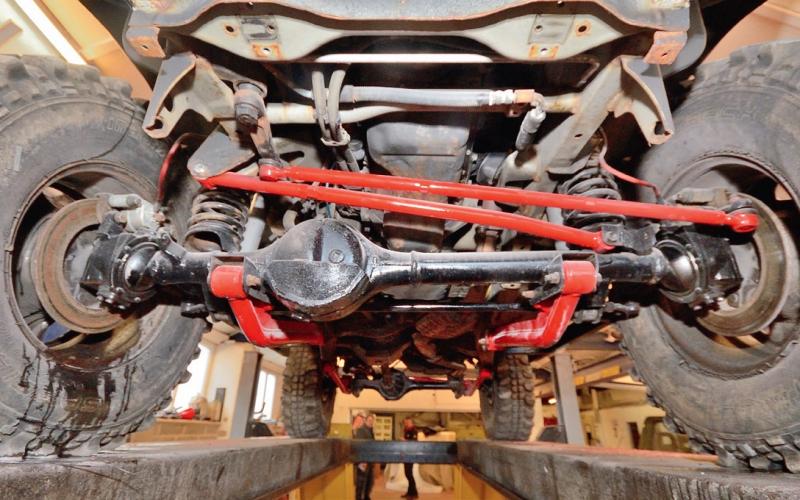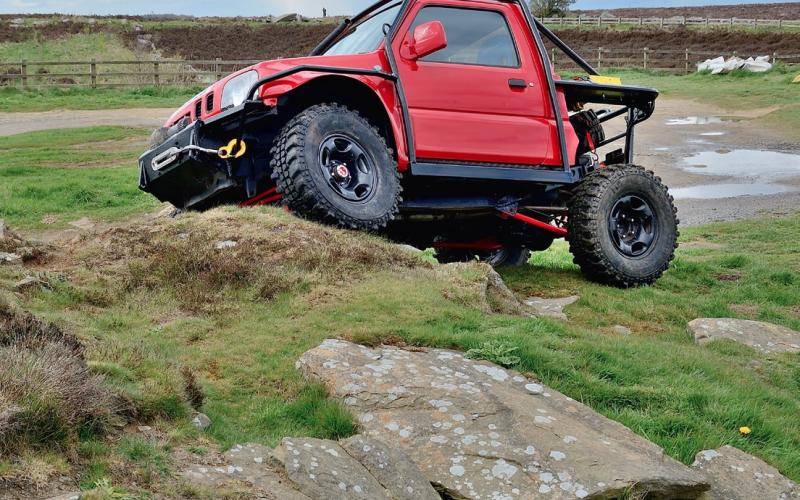 <
>
When Lindsay Reid set out to build a challenge truck, he decided to base it on the best vehicle he could get hold of. That's one of the key secrets to doing it like the pros – and talking of pros, his next step was to hand the project over to the guys at KAP
For many years, Yorkshire-based KAP Suzuki was associated with top-quality competition cars. There was the Jimny-based Bandit racer, which surfaced at a time when the Jimny itself was only a few years old, then a few years later this was replaced by the Outlaw, a spaceframe comper that looked like a Swift and went like a rocket.
More recently, KAP has moved away from safari racing and got into a less volatile market, building Jimny pick-ups for agricultural workers who recognise the vehicles' advantages over mainstream UTVs. But it would appear that KAP main man Darren Wilson still loves the opportunity to work on a competition car…
Darren's customer base is very varied, and it recently grew to include Lindsay Reid. A farmer from Lockerbie, not far north of the border in Dumfries and Galloway, he got into off-roading a couple of years or so back and started off by cutting his teeth on trials. But he lives in a part of the country where the Ae 4x4 Club is active, and the Ae 4x4 Club can put on a winch challenge like few others.
'I first had a Discovery V8,' recalls Lindsay. 'Then there was a Jimny, then a trayback Defender. That was too heavy for challenges – I wanted something more agile. So I bought the Jimny back. But when the time came to get it sorted out, I didn't want to do all this work on a vehicle that was half-rotten!'
What he means by this is that having realised that what he needed to do was build a super-Jimny, he made the smart decision not to start with an old stinker. 'I wanted one with the later dash,' he says. 'And I was after the auto box, too.' So it was late-letter or bust, and eventually he found what he was after – just north of London.
The Jimny he turned up had been looked after, not driven into the ground and never off-roaded. It was, he says, like buying one from out of a showroom.
Ideal for looking after, then. And for cutting up. So what Lindsay delivered to the KAP workshop in Keighley was not one but two Jimnys – this super-straight one plus the beaten-up off-roader which was going to donate its good bits to a project that would be more than the sum of its parts.
As he's already mentioned, Lindsay used to own a trayback 90, and that's the format he was going for here too. Unless you've somehow managed to read these words without seeing any of the pictures, you'll have spotted that he achieved it; the vehicle has an exceptionally high-quality cage built on to chassis mounted rock sliders and tying into a rear tray and tubular front wings. The leading edges culminate in a winch mount which was previously fitted on the old Jimny; it came from another supplier but has been heavily reworked to suit the new design.
In places, it's a completely standard Jimny. The engine, for example, remains untouched but for routine maintenance and a raised air intake, and so does the auto gearbox. Behind this, however, is a 6:1 Rob Storr transfer case, allowing the Jimny to run 265/75R16 tyres and still be able to crawl.
That's a relatively restrained tyre size for a challenge truck, but they still look nicely in proportion on a vehicle running a total of 6.5" of lift. That's made up of 2" in the body mounts, with the rest coming from the springs and shocks.
The axles beneath the springs are held on by a set of Off Road Armoury radius arms, which Lindsay is planning to replace with KAP units before very long, and Rob Storr adjustable panhard rods. These items, along with the axles themselves, were taken from the previous Jimny – KAP blasted and resprayed them, with the axles in black and various suspension parts in red to match the truck's bodywork.
A very good reason for swapping the axles over is that they were already fitted with ARB Air-Lockers. These have 26-spline side gears to suit the heavy-duty halfshafts Linsday has installed. 'The previous owner had standard shafts with these tyres,' he says, 'and he kept breaking them. In the end he got sick of it and decided to just sell the Jimny!'
One man's loss is another man's gain, and all that. And with what Lindsay's done to the vehicle since then, his willingness to see through a project someone else started is going to be the Ae 4x4 Club's gain, too – because adding another top-class vehicle to the line-up at events like Mayhem and the Ae Forest Challenge has got to be a good thing.
He does intend to carry on trialling the vehicle, too – and with the North Lakes 4x4 Club also on his doorstep, a short hop across the border into England, he's got two sets of top-notch events to choose from throughout the year. But you look at this truck and think challenge, and with a Warn 8274 and low-profile Winchmax on the front and back respectively he's got plenty of the right stuff for that.
In fact, he plans to get plenty more besides, with a Hornet planned for the modified ORA front winch tray that's now tied in to the tubular wings. When this appears, the 8274 will move to the back – the spare wheel mount will have to be angle upwards to make room for it, but that's no biggie and once it's done, this is a Jimny that'll have massive winching power (and speed) at both ends.
You'd think the Winchmax would be moving to a new home just behind the cab at the same time, but Lindsay doesn't have any plans to go three-up. 'I think on a Jimny, anything more than two winches would be overkill!' What, even on a super-Jimny?
As it is, there are hoops added to the rear frame structure which allow the rear winch rope to be run out at more or less any angle from the rear or centre of the vehicle. So it's not as if the vast majority of situations aren't already covered off – of course, any self-respecting Clerk of Course on a challenge event will take great delight in trying to create just such a situation to catch out the unprepared, but there's still not a lot the vehicle won't be able to deal with. And the rest of the time, there's a big chunk of weight missing from smack bang in the middle of it.
With this kind of use on the horizon, it won't be very long at all before this Jimny, the latest in a long line of beautiful looking Suzukis from KAP, is wearing an ever-increasing set of war wounds. But that's okay – the company's trucks have never been about looks to the exclusion of everything else, and this is another Jimny which, however much an off-road vehicle with a smart finish will always get a certain amount of trolling from the haters in our midst, could never be accused of being all fur coat and no knickers.
If nothing else, this is a work in progress that's kicked off from a very high starting point. When we met Lindsay, he was at KAP's workshop to pick up his new toy – ready for an intensive spell in final development ahead of its first event a few weeks later.
No doubt, even with so much proven stuff on it, there's going to be a few teething troubles to come during the shakedown phase. After that, you'd expect this Jimny to be one of Britain's best. There are more extreme ones out there, but you'll go a long way to find a better-presented competition car in any discipline. It looks like it belongs on the podium – and the smart money is on it to spend a lot of time exactly there
Share this article