Stroker Kit for Toyota Powerhouse
Originally Published: September 2013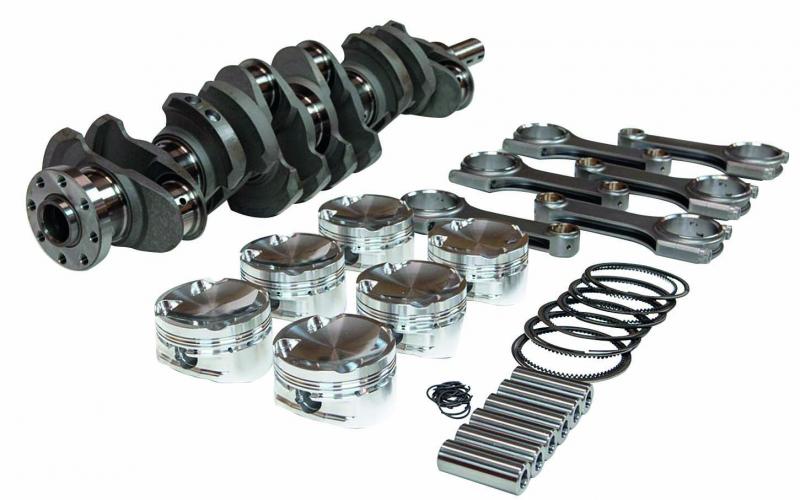 <
>
The last-generation Toyota Supra is best remembered as an example of how much harm the chav scene is capable of doing to a perfectly good car. But the 2JZ straight-six twin-turbo under its bonnet was a legend, cranking out 320bhp and still more in the way of torque, and there's an enterprising few 4x4 builders who've made good use of that fact in their vehicles.
There might be a few more to come, too, with news that Titan Motorsports has launched a stroker kit that takes it up from 3.0 to 3.5 litres. Using the company's own True Billet Crankshaft, this increases stroke by 10mm, improving low-end output and reducing turbo lag.
Also in the kit is a set of 87mm bore pistons and uprated conrods, and 1.88" crank bearings allow engine builders to choose from a wider range of bearing materials than the standard Toyota units. The top end is down to the customer, but Titan says that with the right cam and valve train choices, the engine can rev to a recommended limit of 9000rpm.
We could certainly see this engine working in a lightweight comper or KOV-style buggy, and with the kit in place you could look forward to some very serious output from the famously well made Toyota engine. Titan Motorsports is based in Florida but says it has expertise in exporting to Europe, so don't let that put you off. Assuming a price of $8995.00 plus shipping and import duty doesn't do that either, www.titanmotorsports.com is the place to go.
ENGINE ACCESSORIES, TITAN MOTORSPORTS, STROKER KITS, TOYOTA
Share this article