Megasquirt Is Here To Save The World – From The Curse Of The Scissor-Stay...
Originally Published: January 2015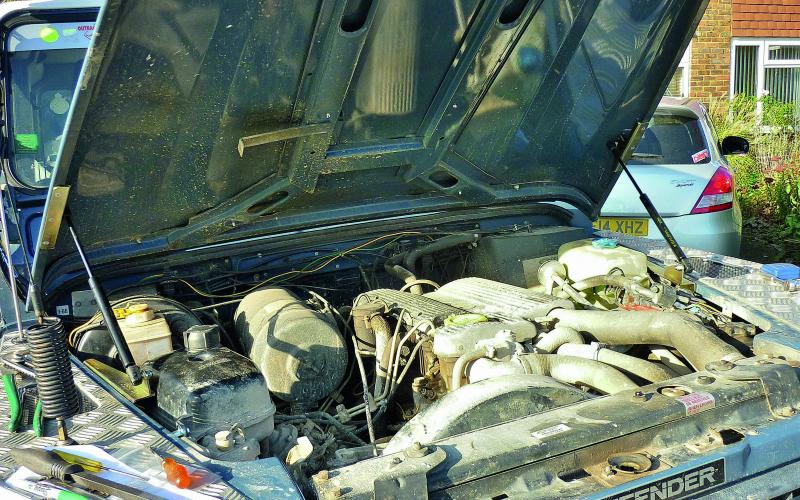 <
>
There are lots of reasons to love the Land Rover Defender. But there are lots of reasons to hate it, too, and one of them is the scissor-style bonnet stay that's left so many owners swearing loudly.
The guys from Megasquirt know that very well, because they've been victims themselves. Countless times, they say. They're not fans of the later TD5-style prop, either.
The solution? Use a pair of gas struts to hold the bonnet open. Easy. And now the solution's even easier than ever, because Megasquirt has started offering it as a kit.
This is suitable for Defenders, and pre-Defender 90s, 110s and 130s, whether they're powered by the 2.5 petrol or diesel, either Tdi, V8 or Td5. You can use them on right or left-hand drive vehicles, and as well as the rams themselves the kits come with all the mounting spacers, fittings, bolts, washers and so forth that you need to install them.
That's if you've got a vehicle with standard wings, at least, in which case the job will only take about 20 minutes. If you've got challenge-style wings, it's a little more involved as you'll have to weld a set of mounts in place, but the kit doesn't any more so it's still a good-value way of protecting yourself.
All the brackets in the kits are passivated for rust protection and looks, and the rams have quick release fittings to allow for bonnet removal. They can be fine-turned for bonnet height, too.
The kits cost £39.95 all in, which is a trifle to pay for the luxury of still having your head on. To find out more, go to www.megasquirt-v8.co.uk.
LAND ROVER DEFENDER, BONNET STAYS, MEGASQUIRT, ENGINE ACCESSORIES
Share this article