Multi-Purpose Tanks From Viper
Originally Published: April 2013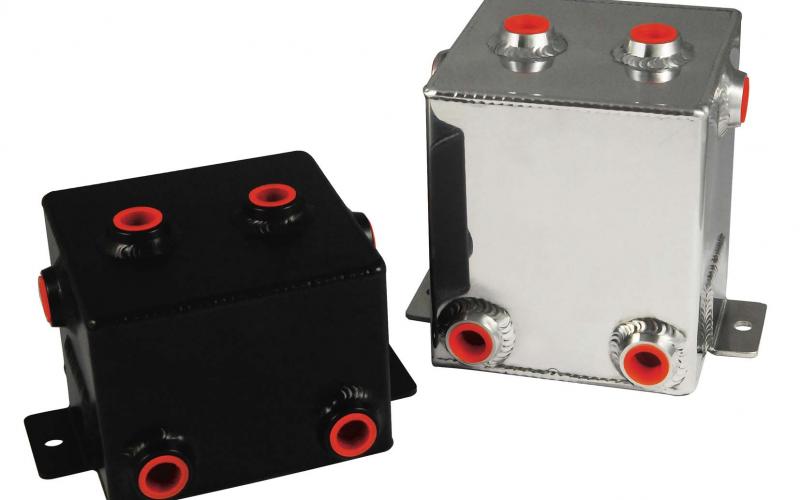 <
>
Viper Performance doesn't specialise in off-road stuff, but its new range of small alloy tanks could certainly rock your world if you're doing major jobs beneath your truck's bonnet. Available in anodised black or polished natural aluminium, these are intended to be used as reservoirs, breather tanks, swirl pots and so on.
Robotically TIG welded for what should be a finish you can trust, the tanks are available in three sizes. These are:
1.4-litre (127 x 127 x 100mm)
2.2-litre (127 x 127 x 155mm)
3.1-litre (127 x 127 x 210mm)
Each tank comes with mounting brackets and six outlet/inlet -8 ORB female ports. Unused ports can be blocked off with Viper's own blanking caps, which are sold separately.
Prices start at £79 for the 1.4, climb to £84 for the 2.2 and finish at £88.99 for the 3.1. You can use the tanks with Viper's own adaptors and hose end fittings, or with other ranges of branded items. Either way, a visit to www.viper-performance.co.uk is the way forward.
VIPER PERFORMANCE, TANKS, ENGINE ACCESSORIES, TUNING
Share this article