Keep Your 4x4 Cool Under Pressure
Originally Published: August 2013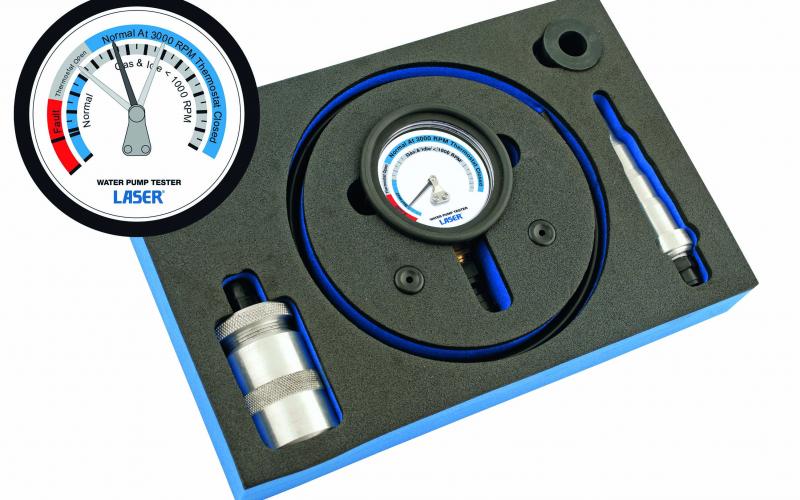 <
>
We've written about hundreds of modded 4x4s and special builds down the years. And of all the teething problems people tell us they had with them, one of the most common has got to be that the cooling system didn't work.
The standard response is to throw in a bigger rad or a more powerful fan, but not many people stop to think that maybe everything would be fine, if only the system wasn't leaking. Doh…
The number of places a cooling system can leak from is as long as your arm. Header and expansion tanks and fittings, head gasket, radiator core, heater matrix, water pump, hoses, pipes… the list goes on. And Laser Tools' says its Cooling System Pressure Test kit can nail the lot.
The kit comes with a set of adaptor caps to fit a wide variety of systems, along with a hand-operated pressure pump and a gauge marked in both psi and bar. It also includes a radiator pressure cap tester and a thermometer to aid diagnostics.
There are two versions of the kit, one for smaller vehicles and one for light vans and HGVs. Both have full instructions, which has got to be a good thing.
This is the kind of kit that's made for professionals (also a good thing), but it could make a lot of sense for a club of a group of mates who all build cars together. The kits cost £268 and £336 for the car and van models respectively (both plus VAT); visit www.lasertools.co.uk for a list of retailers who you can ring round and see who does the best discounts.
ENGINE ACCESSORIES, HEAT PROTECTION, COOLING SYSTEM, LASER TOOLS
Share this article