120-Amp Alternator for 200Tdi
Originally Published: April 2014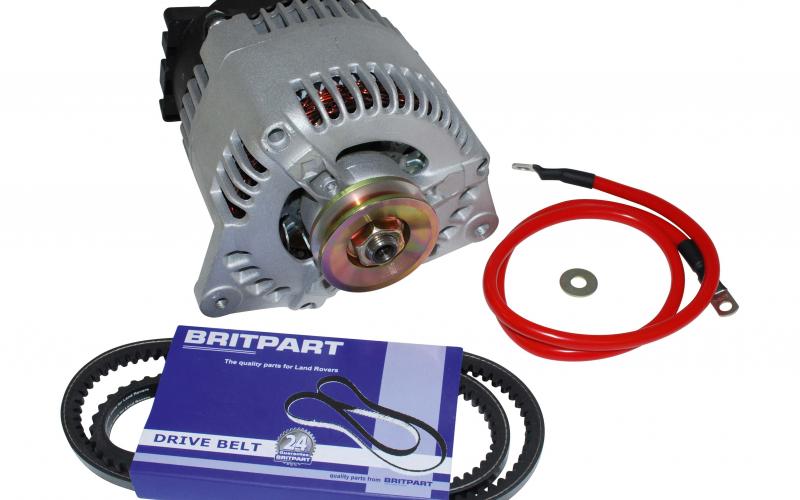 <
>
As the Defender gets ever more complicated under the bonnet, and Land Rover moves towards replacing it with a vehicle most traditional owners assume will be even less DIY-friendly, rebuilding old ones is becoming more and more popular. In particular, we're hearing lots of praise for the 200Tdi – often described as the last truly owner-maintainable engine to come out of Solihull.
The 200 was discontinued twenty years ago now. It says something about the nature of Defenders from back in the early 90s that for one thing, most of them are still going strong – and, for another, that so many even older ones are now fitted with Tdi units that started life in early Discoverys.
That's why Britpart's new 200Tdi Alternator Upgrade Kit is available in two models. One is for Defenders with the engine as original equipment, the other for those which have had one retro-fitted from a Discovery. The engine differed slightly from one to the other, so it's necessary to get the right version.
In each case, you get a 120A alternator to replace the 45A original, which is much more like it whether you're running lots of extra lights, a couple of electric winches or the sort of in-car entertainment and nav systems an old Defender simply wasn't designed to support. Both kits cost £139, and you can find your local dealer at www.britpart.com.
LAND ROVER DEFENDER, 200TDI, ENGINE UPGRADES, BRITPART
Share this article