Rock and Tree Sliders Courtesy of MM4x4
Originally Published: December 2014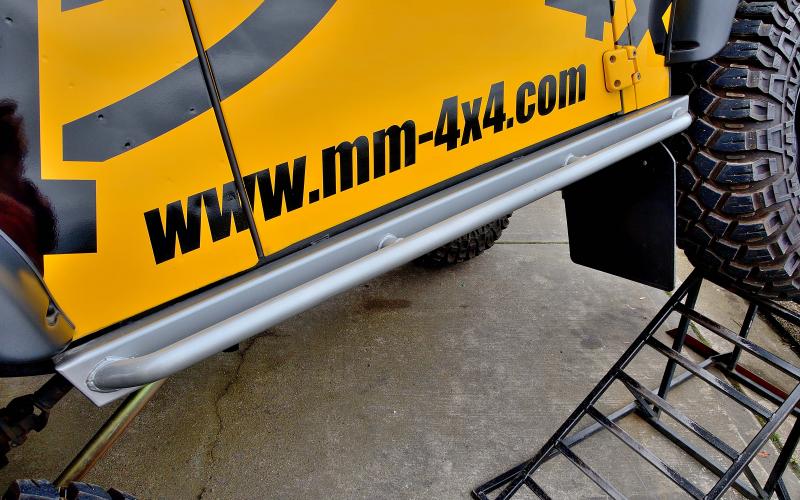 <
>
MM4x4 recently added these Rock and Tree Sliders to its ever-growing range of protection products for the Land Rover Defender. They're made from heavy-duty 4mm tube, the same applying to the Body Sliders the same company also now offers.
Both units are zinc-undercoated and can be powder-coated in grey or black to finish. Fit the whole set to your Defender and you'll be able to take on tighter woodlands and more extreme breakovers without the attendant scraping noises automatically resembling the sound of money being dragged kicking and screaming out of your wallet.
Money? Ah yes, that. The Rock and Tree Sliders will cost you £174, while the Body Sliders are a fraction less at £150. In both cases, that's including the VAT – and in both cases, the place to go next is www.mm-4x4.com.
LAND ROVER DEFENDER, MM4X4, BODY PROTECTION, SLIDERS
Share this article