Serious Protection for Modern Discos
Originally Published: August 2015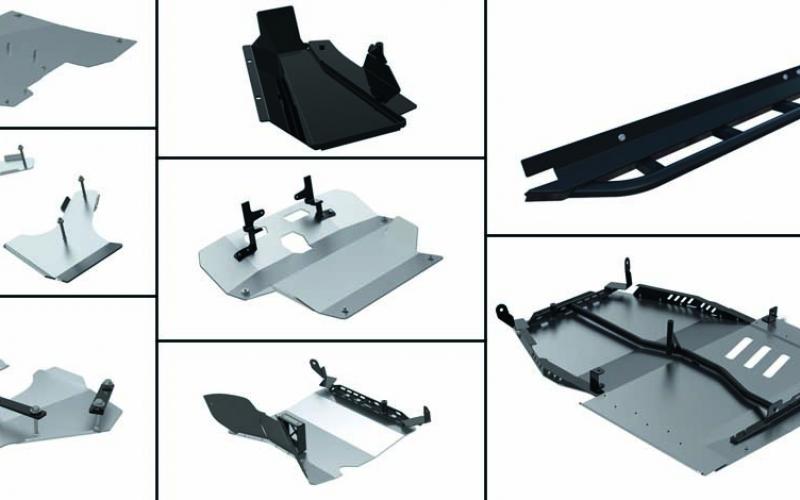 <
>
Prepping the Land Rover Discovery 3 and 4 for hardcore off-road use is becoming a bigger and bigger deal as the original vehicles come down in price. You'd need to be a bit of a daredevil to go for it with a really cheap one, given their reputation for needing horrendously expensive maintenance in old age, but if you're in a position to chuck a bit of money at it a good middle-aged Disco is a fantastic family car that also makes a seriously good proposition off-road.
Talking of chucking money at it, there are various ways of lifting the Disco's suspension – most will do away with its air springs and fit a set of coils. But underbody protection will always be an issue – and that's where Prospeed come in.
This Yorkshire-based company is a big deal in the performance and motorsport worlds, and it has a growing presence in the off-road scene. It offers a variety of protection products for the Disco, and has grouped them into a trio of packages designed to keep a lid on the amount of money-chucking you need to do. The three options are…
• Essentials: Front guard, compressor guard, rock sliders
• Extreme: The Essentials package, plus sump guard, rear diff guard, front and rear suspension arm guards
• Ultimate: Essentials and Extreme, plus centre guard
Between that little lot, you've got a Disco that'll shrug off more or less anything so long as it doesn't actually explode. There's a lot of different intricately shaped metal there, too – so prices ranging from £1089 to £2685, while they sound like a lot of money, actually start looking like really strong value when you look at what you get.
Now that the aftermarket has developed solutions for all the really nasty surprises the Disco 3 had up its sleeve, most experts in the Land Rover scene believe it's only a matter of time before it catches on with off-roaders the way the first two models did. When that happens, Prospeed are going to be getting a LOT of business from these guard kits. To find out more about the company and what else its off-road guys do, visit www.prospeed-group.co.uk.
UNDERBODY PROTECTION, LAND ROVER DISCOVERY, BODY PROTECTION, PROSPEED
Share this article