Hardcore bumpers for no-winch use
Originally Published: October 2015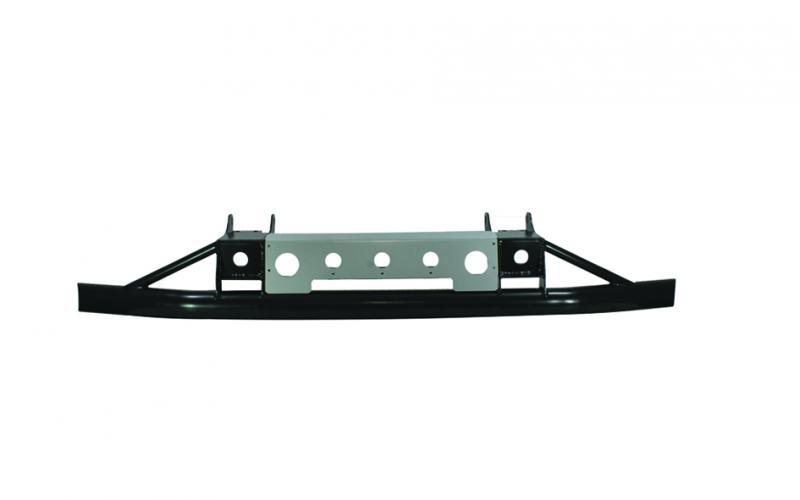 <
>
IT TAKES A RARE KIND OF VEHICLE to look 'finished' without a bumper in place at either pole, but with nothing more than a chassis crossmember to finish off its posterior the Land Rover Defender is among them.
Up at the (relatively) sharp end, however, there's nothing quite like a hardcore aftermarket bumper to transform an anonymous looking 90 or 110 into a truck with attitude galore.
If you're an off-roader, chances are you'll want something that caters for a winch. If you just want a meaner looking bumper without the need for a winch tray, however, Bearmach's new tubular bumpers could be for you.
These are designed for all Defender models and come in two finishes – black and silver. As well as adding some protection to the front end of your truck, you can opt for with finish with daytime running lights, giving you a greater presence either down the road or on the lanes.
Prices for the bumpers range from £189 for a standard silver or black unit to about £246 for the edition with daytime running lights. To find out more, visit www.bearmach.com.
Share this article