Adding Eye Appeal To The Humble Steering Guard
Originally Published: October 2014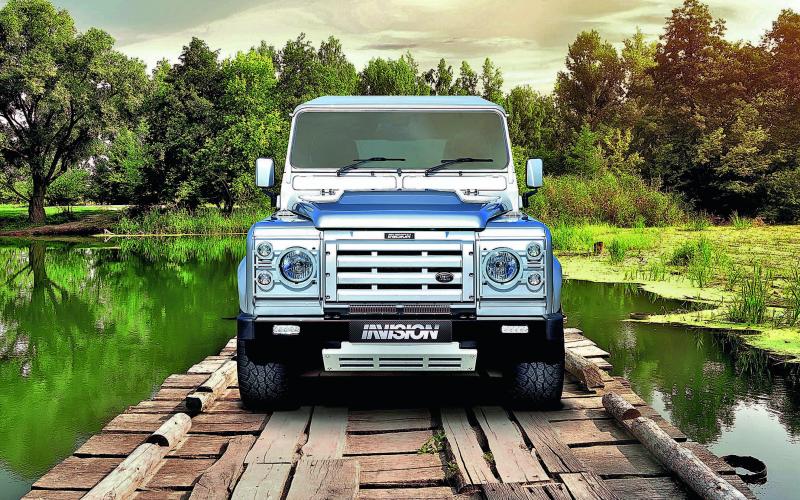 <
>
There's plenty of steering guards in the world, but Invision 4x4's new INV4x4-001 unit is a bit different in that it was created to be stylish as well as functional. Designed specifically for the Land Rover Defender market, it might have a bit of a plonky sounding name but that doesn't stop it looking very cool indeed.
The guard's basic design is familiar enough if you've seen a few of these things, with a pair of chassis brackets supporting a protective plate. But between them, the two brothers who founded Invision 4x4 styled it to complement the range of original and aftermarket radiator grilles you can get, giving the Defender a more distinctive front-end profile.
Getting down to the nitty-gritty, the mild steel guard is constructed from 6mm protective plate and has with 8mm legs, all of it crafted using a precision laser cut design. All the radii and folds were made using a 100-ton press, retaining a one-piece construction that provides increased torsional strength.
As standard, the guard is finished in a satin black powder coat. It retails for £169.95. All you have to do now is visit www.invision4x4.com.
LAND ROVER DEFENDER, BODY PROTECTION, STEERING GUARDS
Share this article