Easy On The Eye
Originally Published: November 2007
Words: Tim Gibson
Pictures: Steve Taylor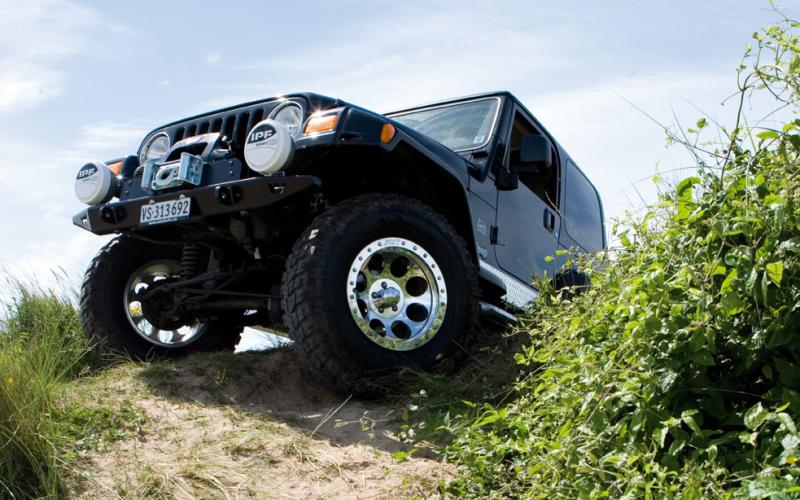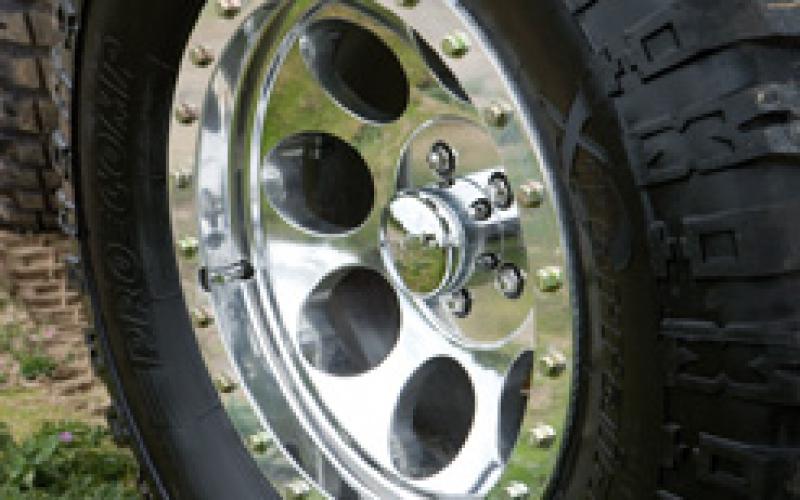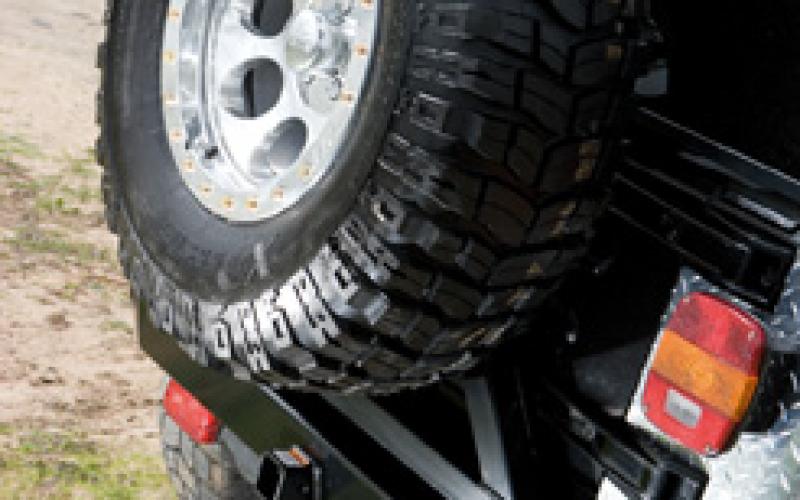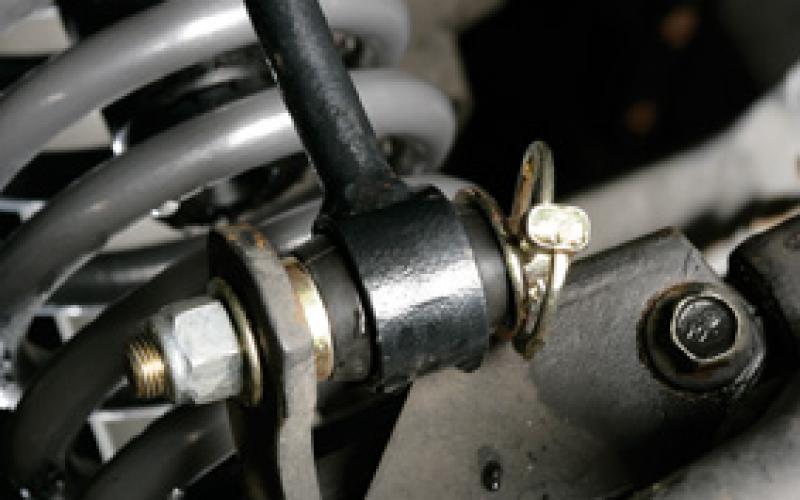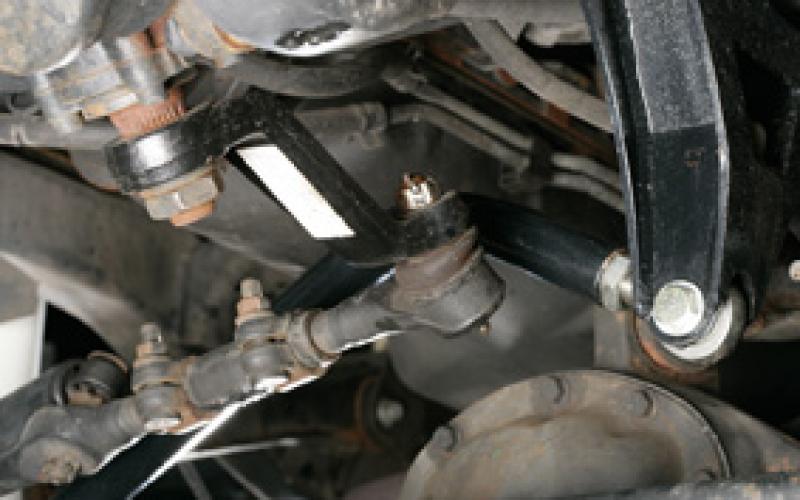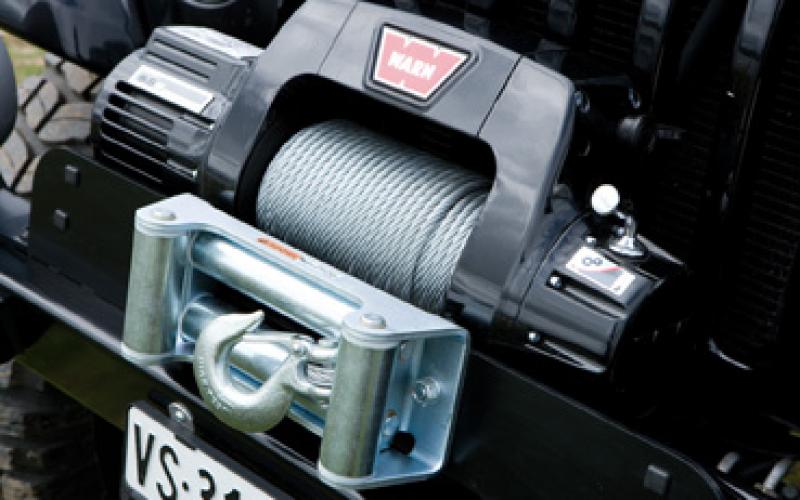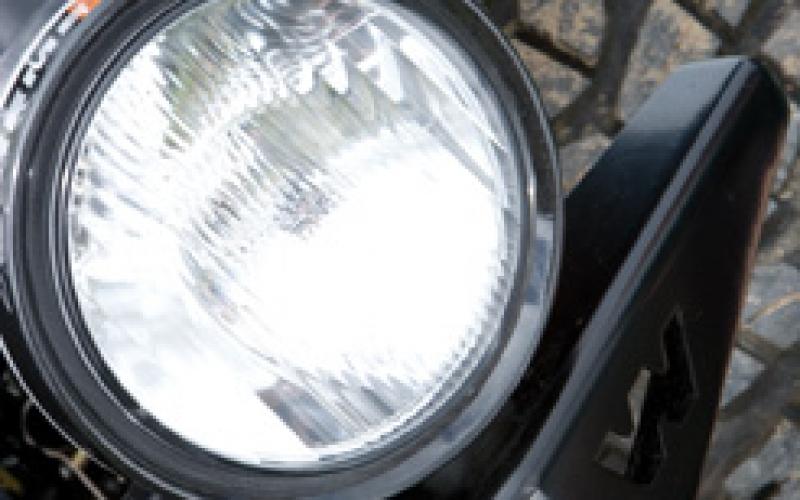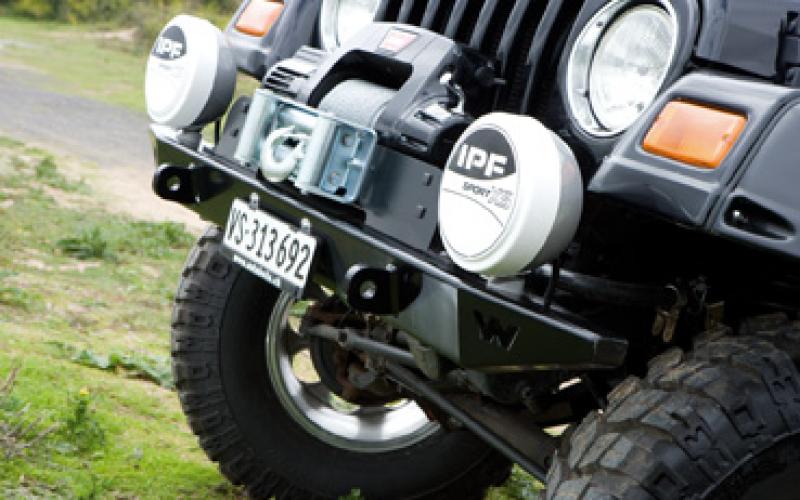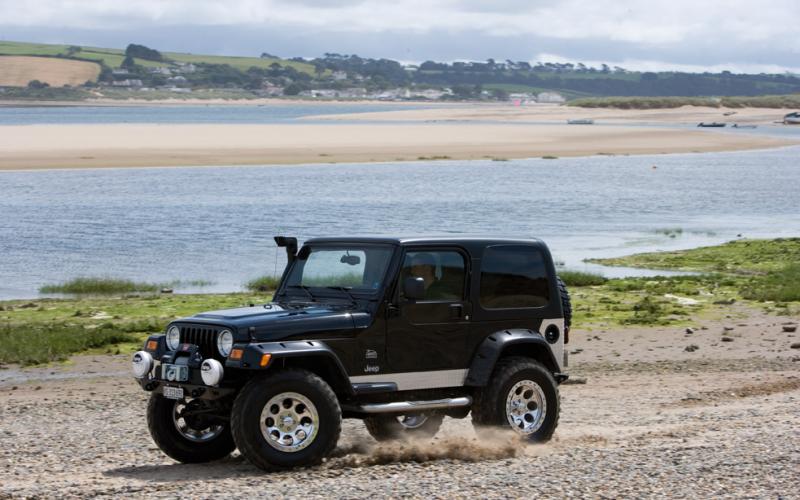 <
>
Devon 4x4 might not be a company you associate with lifestyle 4x4 accessories. But as this Wrangler shows, Simon Buck and co. can create quite a head-turner when they're asked to – and it'll still hold its own in the rough stuff.
Think Devon 4x4 and you're more than likely to think hardcore off-roaders. The firm's proprietor, Simon Buck, is a former winner of the Malaysian Rainforest Challenge, and he's something of a fixture on the leader boards of challenge events throughout the world.
It's no surprise, therefore, that the firm's typical output consists of hairy-arsed Land Rovers and an array of modifications that are designed to maximise off-road prowess. Visit an extreme winch event anywhere in the UK and you won't have to search too hard to find a Devon 4x4 logo. Even diehard enthusiasts are agreed that when it comes to rough and ready mud-bashing, Devon 4x4 is the organisation in the know.
As any good business person knows, however, it doesn't do to become pigeon-holed. Devon 4x4 now offers a range of lifestyle products that are designed first and foremost to enhance the aesthetic appeal of a 4x4. That many of these products also bring a marked improvement in off-road performance is a welcome side effect. Their primary aim is to attract customers who don't intend to spend every weekend up to their waists in Welsh peat, but who nonetheless want their vehicle to look the part.
One such customer approached Devon 4x4 from his home in Portugal with the brief of creating a vehicle that would stand out among the Algarve's mix of Ferraris and Porsches. He'd heard of the company because of its reputation as a purveyor of hardcore components, but he was confident that Simon and his team of mechanics would be able to realise his cosmetic aspirations.
As his base vehicle the customer purchased a 2003-registered Jeep TJ Wrangler from Switzerland. The left-hand-drive truck was a standard 4.0-litre straight-six petrol derivative, running with automatic transmission and a hard top. Although different from the Solihull-built vehicles which Devon 4x4 most famously uses as the bases of its projects, the Wrangler presented the same appealing mix of pose value and raw off-road potential.
The subsequent modifications are designed to play to the strengths of this package. With a few extra tweaks to the set-up, this Wrangler could hold its own in a field of challenge-ready 4x4s. But more importantly for the current owner, the car can't help but attract attention wherever it goes. As our pictures show, it looks particularly eye-catching with a seascape behind it – so it's no surprise that shortly after taking delivery of the Jeep, the owner was on the phone to plan his next project with the north Devon firm.
'He seems really pleased with the results,' says Devon 4x4's Tim Burt, 'and it's encouraging for us to be developing our work in this way.' That's not to say that the company is softening its image, mind. In the next breath, Tim reports that another Wrangler is currently in the workshop, and being prepared for serious off-road competition. This truck will feature many of the same basic modifications as the Portuguese Jeep, but the detail of these changes will be geared towards terrain-bashing rather than simple aesthetics.
For example, the Rubicon Express suspension on the Portuguese Wrangler is a short arm kit. This is an entry-level modification which raises ride height and brings a limited improvement in flexibility without adversely affecting ride quality. The Wrangler currently in the workshop will have a long arm kit, which is specifically designed to reduce torque roll and improve traction on uneven ground. The payoff is a much higher cost, a more complicated installation procedure (including relocation of the exhaust) and a more noticeable impact in terms of on-road manners. For the latter customer it's a price worth paying in order to get the best from his vehicle over rough ground. For the Portuguese Wrangler owner, it simply wouldn't have been worth his while to go for the more hardcore conversion.
What's good for one 4x4 owner isn't necessarily good for another, then, and Devon 4x4 realise this more than most. That's why the company specialises in bespoke projects that meet the needs of individual customers. And the team's enthusiasm for off-roaders means that whether the vehicle is a diehard mud warrior or a beach-cruising babe magnet, they're just happy to be wielding the spanners.
Wheels & Tyres
Pro-Comp X-Terrain
35x12.50R17
17-inch Mickey Thompson Classic Lock alloy rims
'We chose the 17-inch wheels purely for their bling value. They do bring some benefits in terms of ground clearance, but on this project we were more interested in their visual impact.'
Suspension
Two-inch Rubicon Express short arm kit
Relatively low-cost, to bring clearance for wheel/tyre combination without massive financial outlay
Another advantage is that the kit does not impact upon ride quality
Devon 4x4 considered a Sky- jacker kit, but had difficulties sourcing a suitable product
Rubicon Express kit includes shock absorbers, panhard rods, drop arm and steering linkages
These components ensure the suspension geometry remains correct, despite the increase in ride height
One-inch Daystar body lift helps create room for oversize wheels/tyres
Ring and Pinion
Jeep Wrangler has relatively high diff ring and pinion ratios in standard form
Ring and pinion ratios are adjusted so that vehicles can crawl at lower speeds off-road
Devon 4x4 performed a ring and pinion upgrade on the Portuguese Wrangler in order to offset the impact on gearing of the oversized wheels and tyres it fitted
The result is a car that performs as if it is standard, but has the massive visual impact of 35-inch tyres
Winch
Warn 9.5si winch, with steel cable
Winch uses Warn's MOSFET (Metal-Oxide-Semiconductor Field-Effect Transistor) technology, thereby obviating the need for a traditional solenoid pack
This means the winch can function effectively in a variety of extreme temperatures, from very cold to very hot
Winch remote control gives readout of internal temperatures, enabling user to recognise signs of stress
Extreme sealing and powder-coat finish help avoid corrosion – especially important given Wrangler's coastal home
Bolt-ons
Warn winch bumper
Warn Rock Crawler rear bumper
Heavy duty rear wheel carrier
ARB 900XS Sports lights on front
Side rocker panel covers, constructed out of aluminium chequer plate, and corner protectors
Tubular side steps
Performance
Stainless steel performance exhaust system
Safari snorkel
'The vehicle's modifications are very low-key, really. That's because we didn't want it to look ridiculous – just eye-catching, and understated. We think we've achieved that.'
RUBICON EXPRESS SUSPENSION, TJ, SAFARI SNORKEL, PRO-COMP X-TERRAIN TYRES, DAYSTAR BODY LIFT, WARN 9.5SI, WARN BUMPER
Share this article