Chance Meating
Originally Published: February 2012
Words: Graham Scott
Pictures: Steve Taylor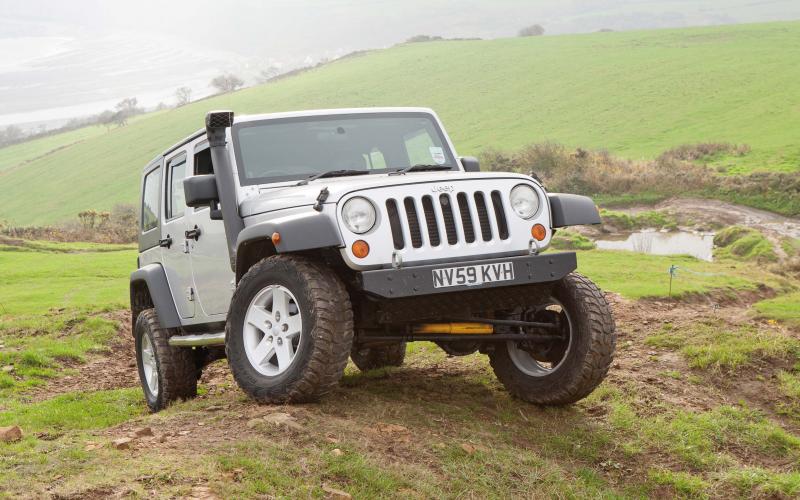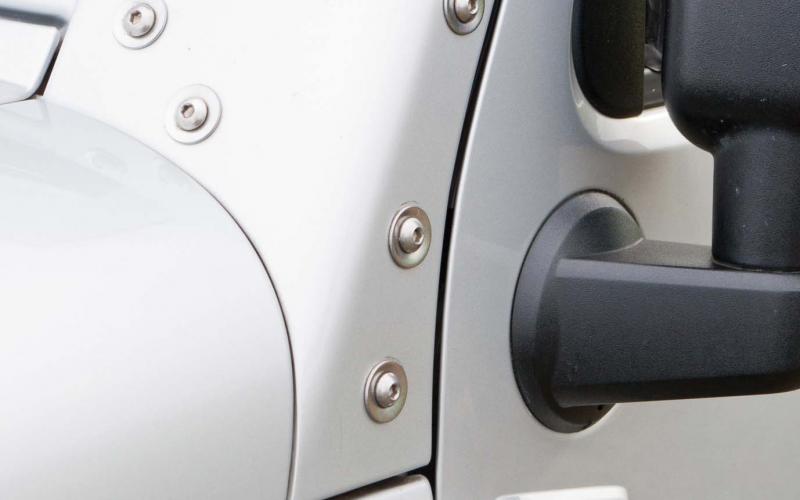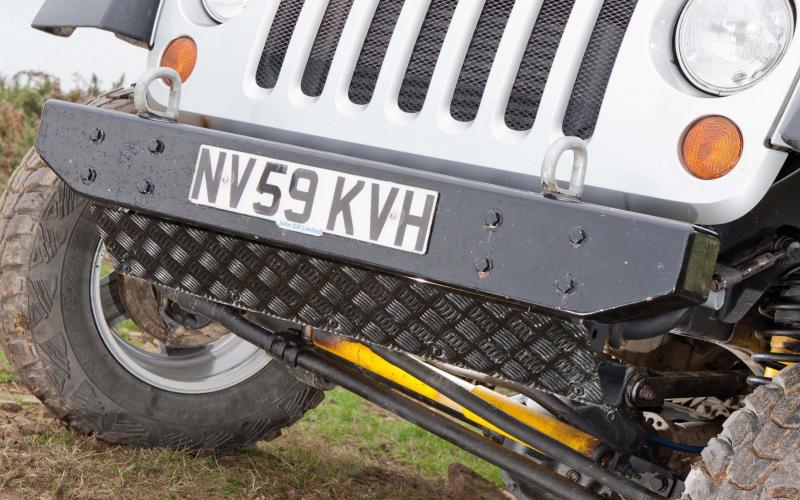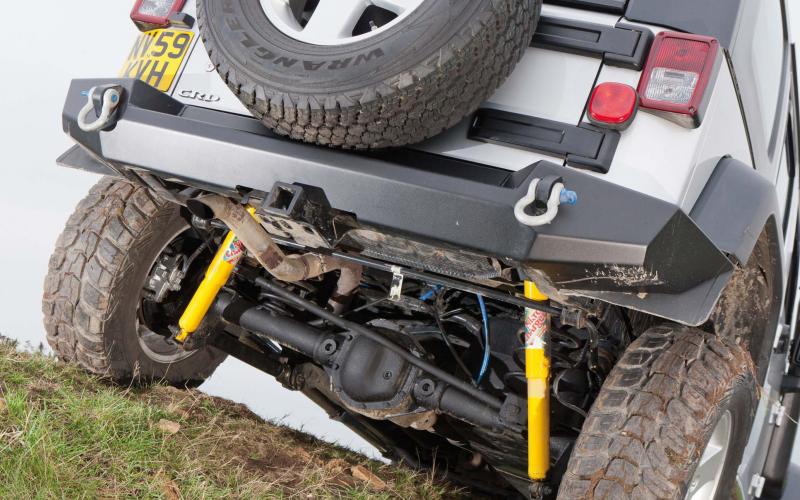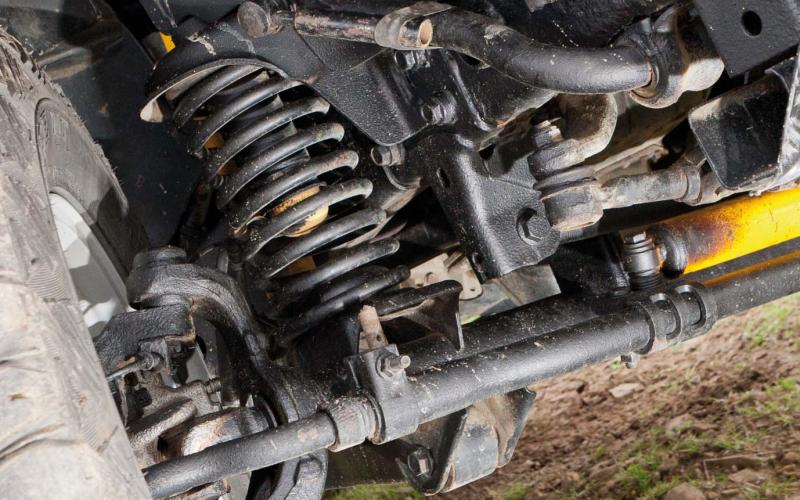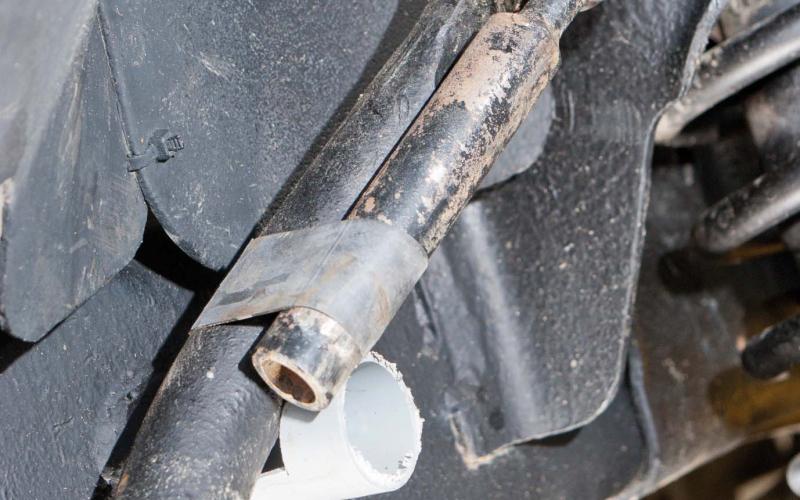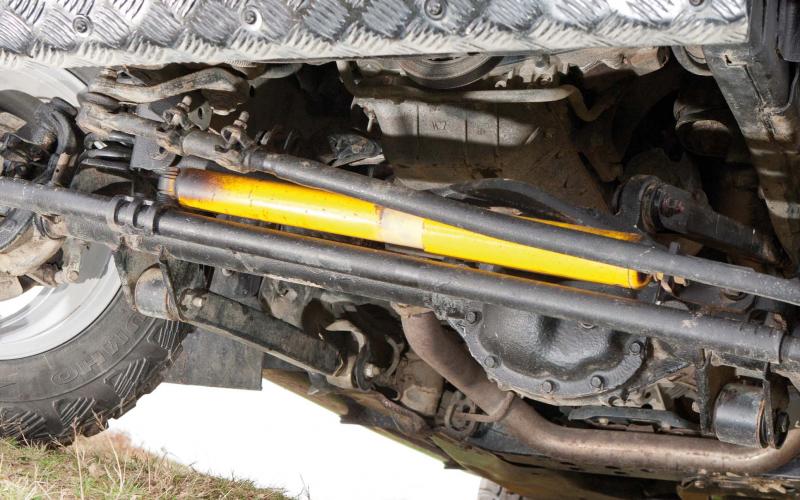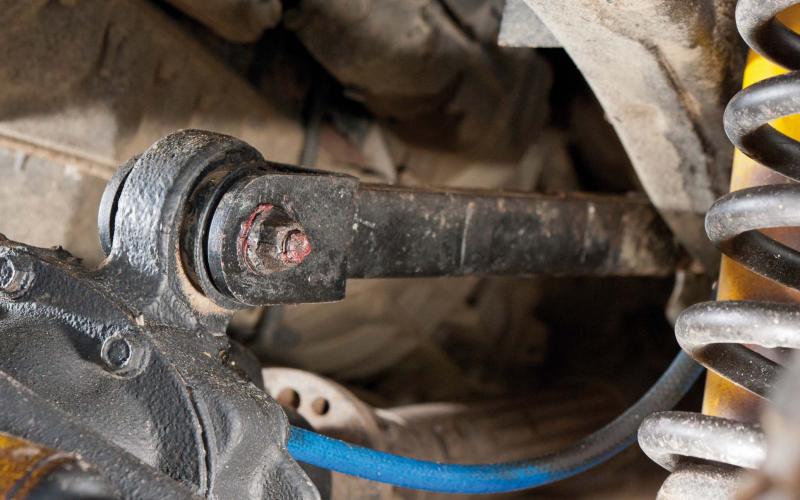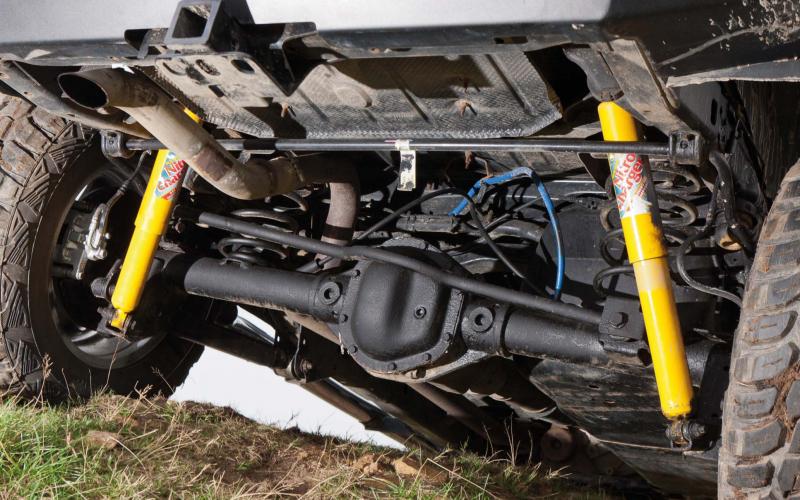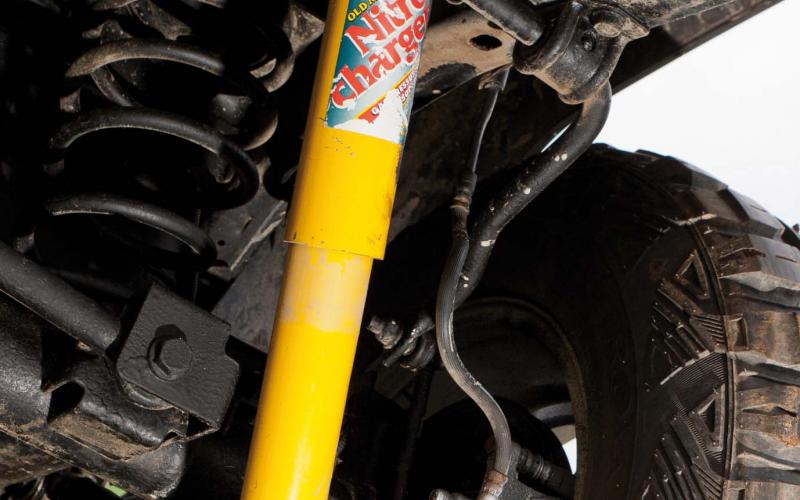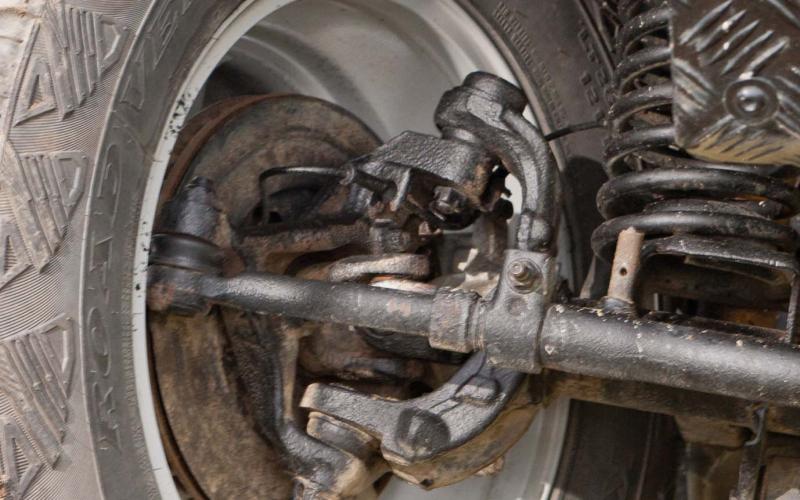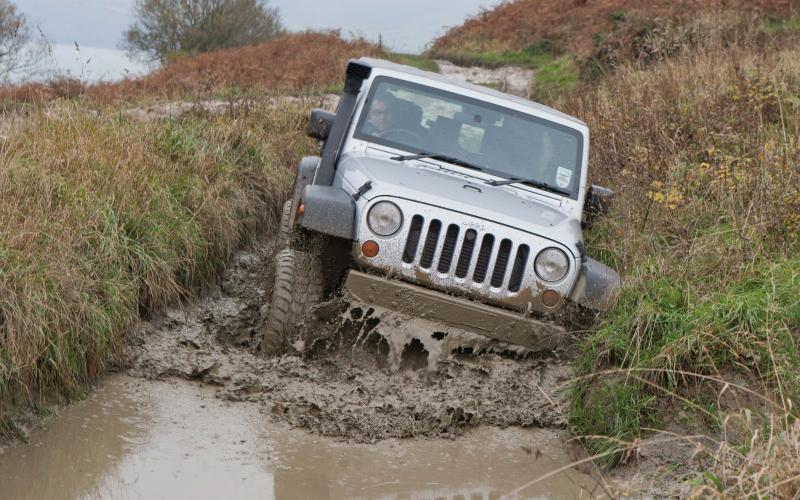 <
>
Mick Walker is a mobile butcher whose love of 4x4s means he hasn't missed a delivery in 20 years. His latest truck is a beefy Wrangler which he bought new after chancing on it at a bargain price, before deciding to chop it about and fillet with long-travel hock absorbers and other trick bits. Now it's as lean and fit as a butcher's dog – not a bad vehicle on which to steak your reputation.
We see a lot of tough rigs in this magazine, often driven by equally tough geezers. Stories often involve everything from chainsaws to angle grinders being taken to various bits of quivering metal, while other bits get flattened with hammers or pierced with rivet guns and end up covered in paintwork that's like a tattoo parlour nightmare. Then there's this Wrangler.
It was bought from new and is only two years old now, yet has been extensively tweaked – let's not mention the warranty – by Mick Walker. He and his son Cameron use it for some pretty hardcore off-roading, but they have an unusual limitation. Sometimes the limits are the tyres or the suspension compliance, but in this case the limitation is Mrs Walker.
The vehicle is actually hers, and she uses it every day on the road. So when the boys go off-roading, they're under strict instructions to bring it back without any scratches or damage and all that mud had better be gone by teatime. Mick and Cameron are brave boys to take it on pay and play days, that's all we can say.
Not that Mick is what you'd call new to the world of axle twisters. He was NORC trials champion three times and was doing two RTVs a month for many years, so he definitely knows what a transfer lever is for.
Like many on a budget, Mick started with a Suzuki. Unlike many, especially on a budget, the Suzuki in question was bought new. In fact, Mick did his first in a Samurai with just 500 miles on the clock – clearly this was the beginning of a pattern.
He's owned all sorts, including a Discovery, Frontera, Patrol (brand new, naturally) and now the Jeep. Also in the stable is a modified Jimny and a Swift, so the Suzuki loyalty hasn't entirely disappeared. But we're here to look at what is the second Jeep they've owned.
It's no longer the very latest model (a dash upgrade introduced a few months ago sees to that), but this Wrangler 2.8 CRD Unlimited looks almost new. It's just that it's in a different state to when it left the showroom, notably in the suspension department.
You might be forgiven for thinking that if he buys new and uses his 4x4s for extreme mud play while they're still barely run in, Mick Walker must be a man who likes to splash the cash and doesn't count the pennies if it's in pursuit of his enjoyment. But Mick is from Yorkshire.
As he says: 'Being a butcher and a Yorkshireman, I don't like spending a lot of money!' The butcher bit is relevant here as it justifies him being into 4x4s in the first place. He took over his father's mobile butchery business and he now runs that. We assume that a 'mobile butcher' is someone who delivers meat to houses rather than someone who turns up at the door with a wild look in his eye, swinging a meat cleaver.
Anyway, whatever he does, he needed a 4x4: 'I have to deliver 52 weeks of the year, so a 4x4 was necessary in winter as most of my round is all the local villages around Malton. To this date, I have never failed to deliver in the last 20 years, so that's my excuse for owning a 4x4.'
While such devotion to getting scrag end of lamb to Mrs Hartley on a snowy winter's day is laudable, it must be said that Mick clearly enjoys what he does too. This Jeep is hardly essential for work use, and some might consider buying new to be slightly excessive. But then again we're dealing with a canny Yorkshireman, as Mick is pleased to remind us.
'I just happened to say to my wife that I wouldn't mind a test drive in a LWB Jeep as we passed the Bedale Jeep dealership. Just to pass a bit of time really. Having been on the test drive I wasn't that impressed as it had vibration, poor finish, and rust already on body bolts and hinges. There was no way I could afford one at £21,000.'
Many people would have backed off at that point, unhappy at the price and build quality alike, but then Mick's canny inner Yorkshireman came to the fore. It so happened that at that point Chrysler was going broke, and its dealerships were desperate to get rid of as much stock as possible by the end of the month. Mick did his test drive on the 30th.
'I found a build date of August 2007', he recalls. 'And it was now December 2009! But when the salesman told me we could have the car for under £13,000 – I couldn't turn down the offer! So with 29 miles on the clock, the vehicle was ours.'
Mick didn't waste any time rendering the warranty null and void. Within a couple of days, the tyres were changed to Kuhmo KL71 Mud Terrains in 265/70R17 size, running on Jeep's Rubicon alloys. Only a week later he used plastic cutting boards to make front spring spacers to level up the somewhat nose-down stance. Then, at last, they left it alone to put some miles on the clock.
After that, Mick took exception to what he calls the 'front picnic table' – or front bumper to most people, though you know what he means. A convenient next-door nephew made him a nice stubby bumper with towing eyes, and on that went.
Then it was down to keeping an eagle eye on eBay every night to see what came up. Unless you're in the USA, getting modified parts for these Jeeps isn't particularly easy, but Mick was determined not to spend a lot more money so he watched and waited. And after a few weeks his patience paid off.
An American Expedition back bumper came up with no reserve. It was soon Mick's for £250. Then some +3" Old Man Emu front springs, which were his for just £16 the pair, still boxed. The bumper went on neatly, although it meant relocating the number plate. The front springs also went on neatly, only now the front was higher than the back so more cutting boards got cut so that the rear now balanced the front. Then eBay went quiet.
So Mick filled his time by remapping the engine. According to Mick this 'made a fantastic difference to performance, although it gets better the more miles it does.' Then eBay came back on stream.
This time he got the rear springs to go with the front, but had to pay a giddy £20 compared to the £16 the front pair had cost. Bet that made him butcher some animal's carcass with some force. However, he also picked up a full set of +2" Old Man Emu Nitro shocks for £70, so that must have helped.
Although slightly less flash, further purchases helped bring everything together. Another £70 got him some Clayton adjustable arms front and rear. Now he could set up the suspension properly, so that by adjusting the length of the front arms he could correct the camber following the lift. This made a huge difference to the way it steered and performed.
The remapped engine could now be used slightly more freely off-road, so a K&N air filter was matched with a Safari Snorkel intake, again both from eBay. At the other end Mick modified the exhaust, which also involved taking the silencer off. Sounds good.
In theory this ought to be a bit of a bitsa, with home-made parts knocked up to replace original equipment that has had thousands of hours of R&D spent on them. Combine that with random parts bought blind on eBay and it really shouldn't work. But clearly it does. It also looks smart as paint and must be a slightly incongruous sight on pay and play days in Yorkshire, surrounded by 4x4s that look like they've been used to carry cows, if not actually driven by them.
But it shows what you can do if you're determined and are prepared to be patient. You don't have to simply open your wallet, you have to be more patient than a rock lizard and as observant as a vulture, and behold, the parts will come into view. And of course timing is the key, a key in this case worth over £8000 simply in the initial purchase – a sum that in itself would buy you a very nice 4x4.
Mick is totally chuffed. 'I have always wanted a proper Jeep but never thought it would happen.' Now it has. And he wanted to thank his nephew Nicky, who he reckons is an ace welder. And, of course, he wanted to thank his wife Wendy because he's a canny Northerner.
The people of his part of Yorkshire can also rest easy, too. Because even if the snow comes and Mick can't get his normal delivery vehicle out, he will still be able to deliver those faggots, even through a blizzard. All thanks to the family Jeep.
DIY BUMPER, JK UNLIMITED, AMERICAN EXPEDITION BUMPER, OLD MAN EMU SPRINGS, OLD MAN EMU SHOCKS, DIY ANTI ROLL BAR DISCONNECTS, CLAYTON RADIUS ARMS, JOHNNY JOINTS, SAFARI SNORKEL, KUMHO KL71S
Share this article